I move houses. Again.
This time I'm looking to really spruce up the recordShelf setup. I learn about Raspberry Pi's and the Fadecandy board thanks to this lovely tutorial and decide to give those a go. With the previous setup on the Arduino came challenges that I didn't have the patience to tackle. The Fadecandy seemed to help relieve a lot of that stress by providing an easy and reliable control method for the Neopixels.
In addition to changing the shelf configuration I add more LEDs to fully light each of my 16 cubbies bringing the total number of blinking things on my record shelf to 320!
My data and power plans for this step of the project are available for viewing in the instructions section of this project page.
I did a slapdash job of knolling to show off all the new hardware I'd be installing.
Dry run :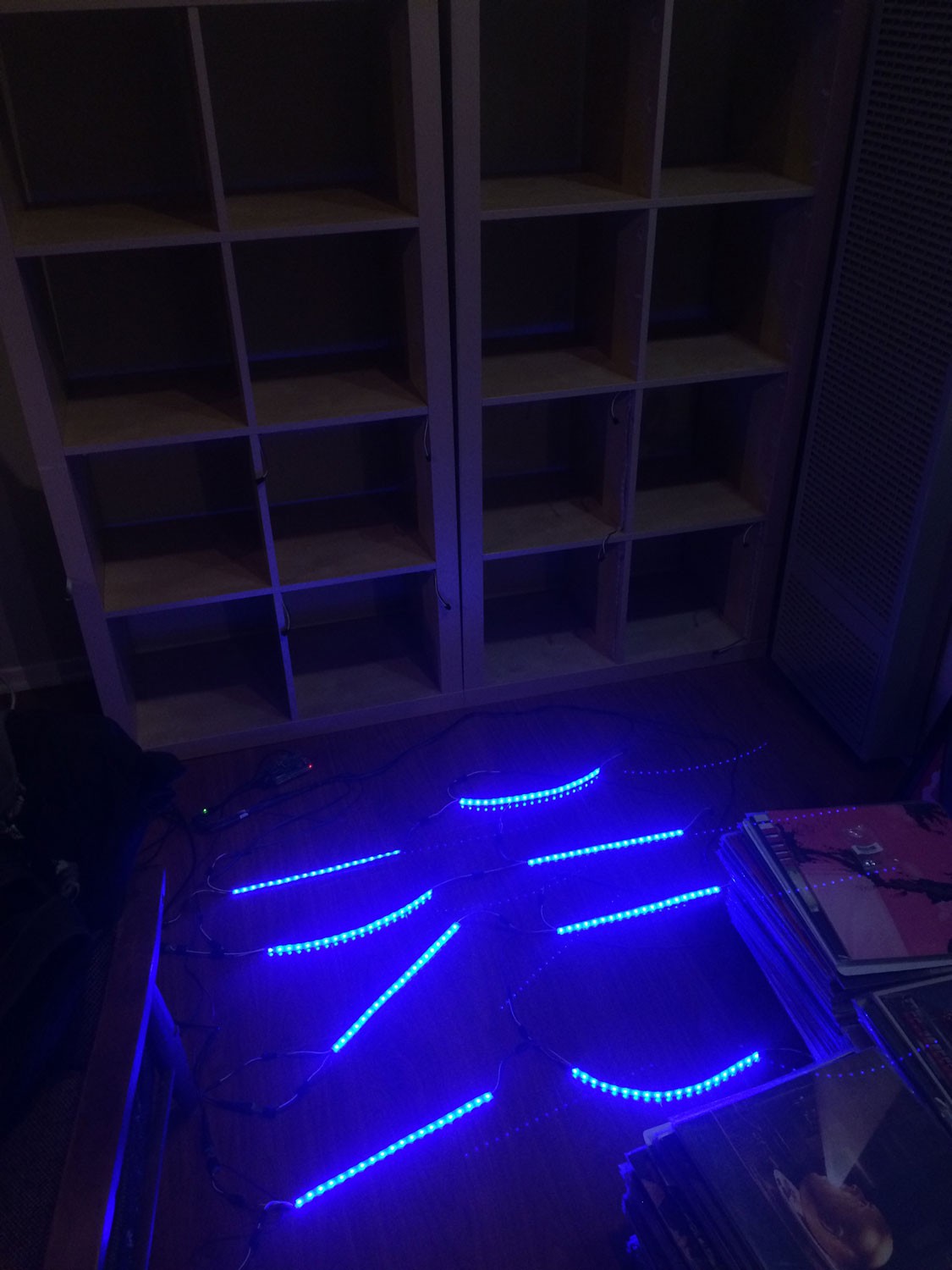 Post Install :