V 5.1 is a general refinement sweep 
That brings a revised wave generator, fixed spline,  and output shaft assembly. There are now 3mm dowel pins of various lengths (40mm, 14mm, 8mm) placed throughout the fixed spline as well as output shaft assembly for precise mating and added structural support.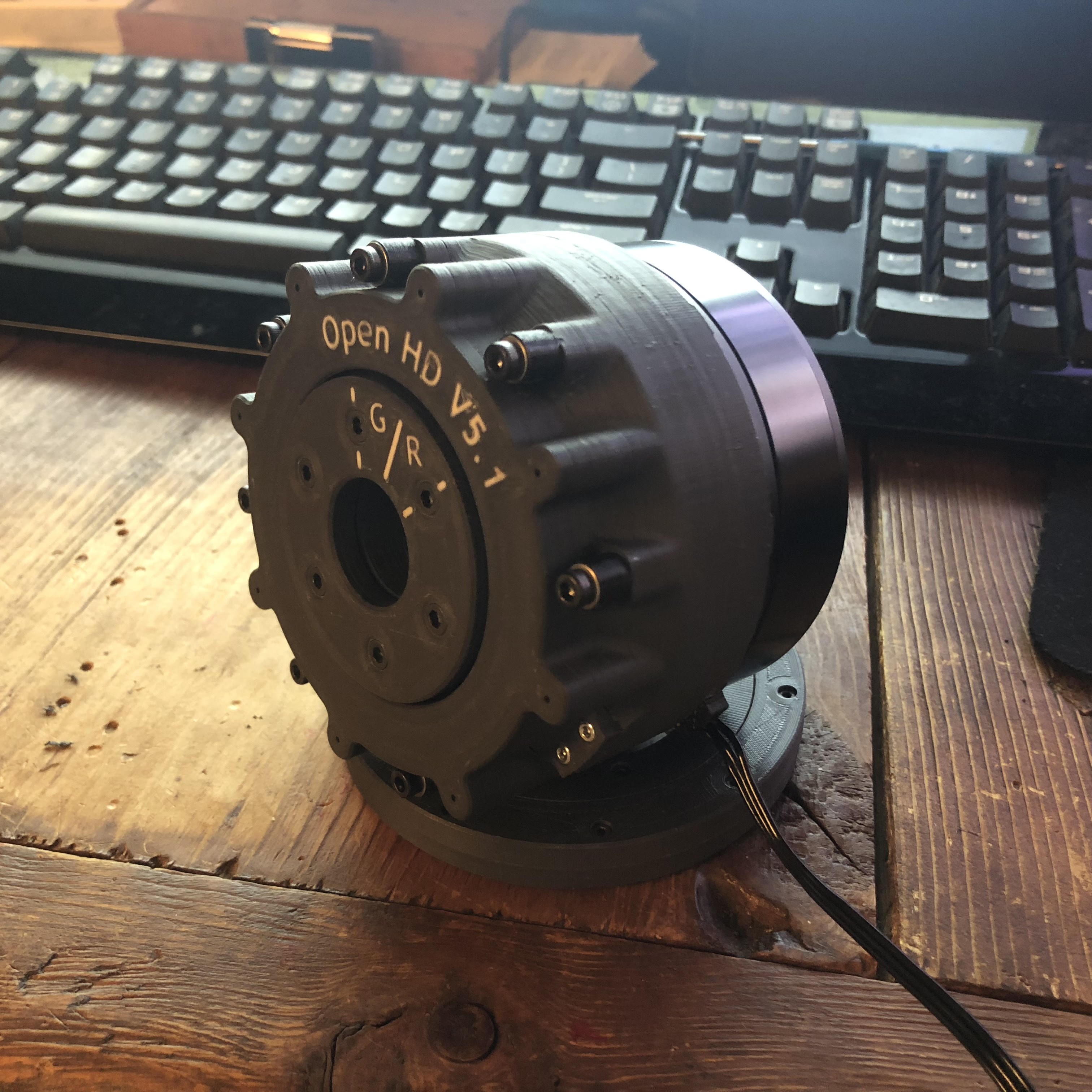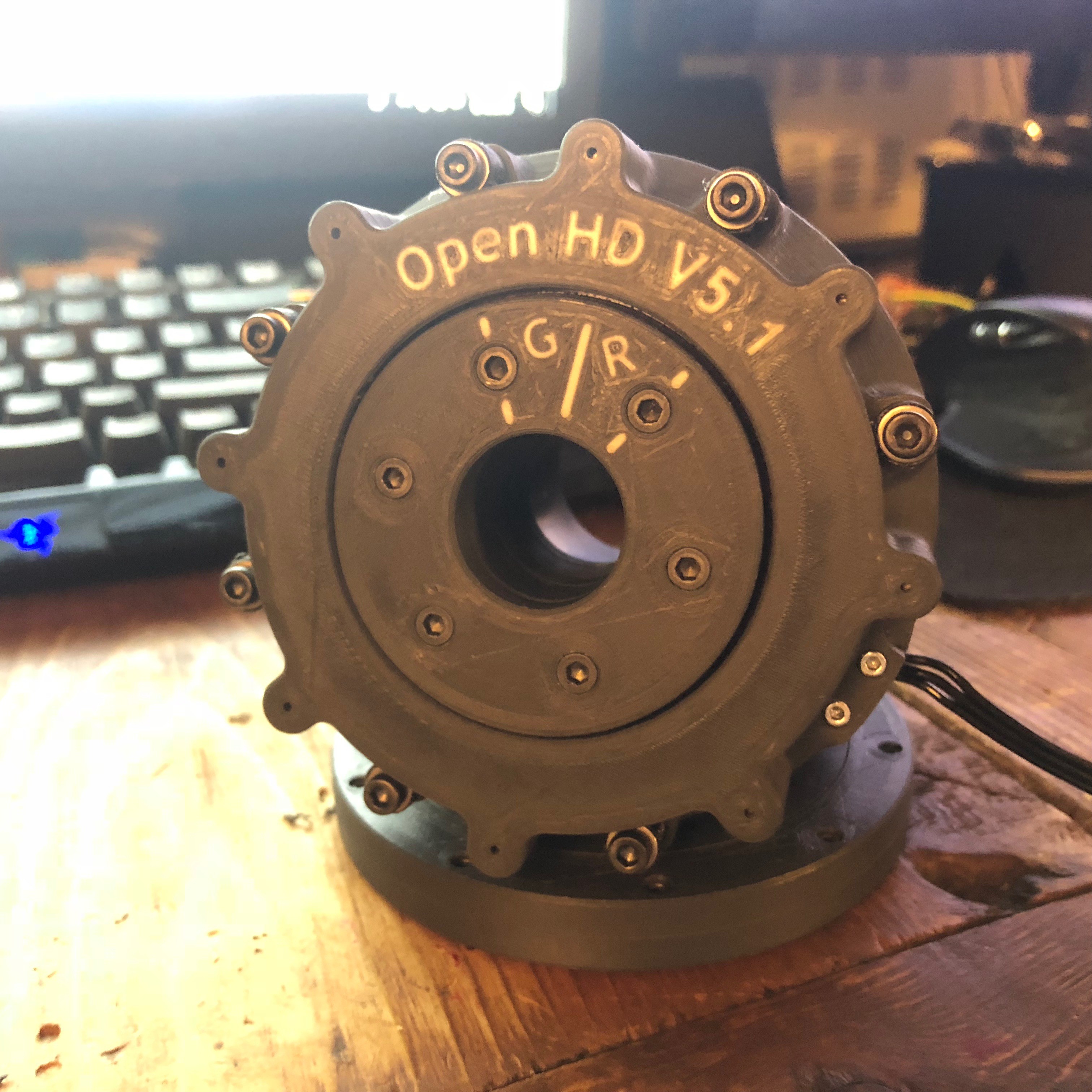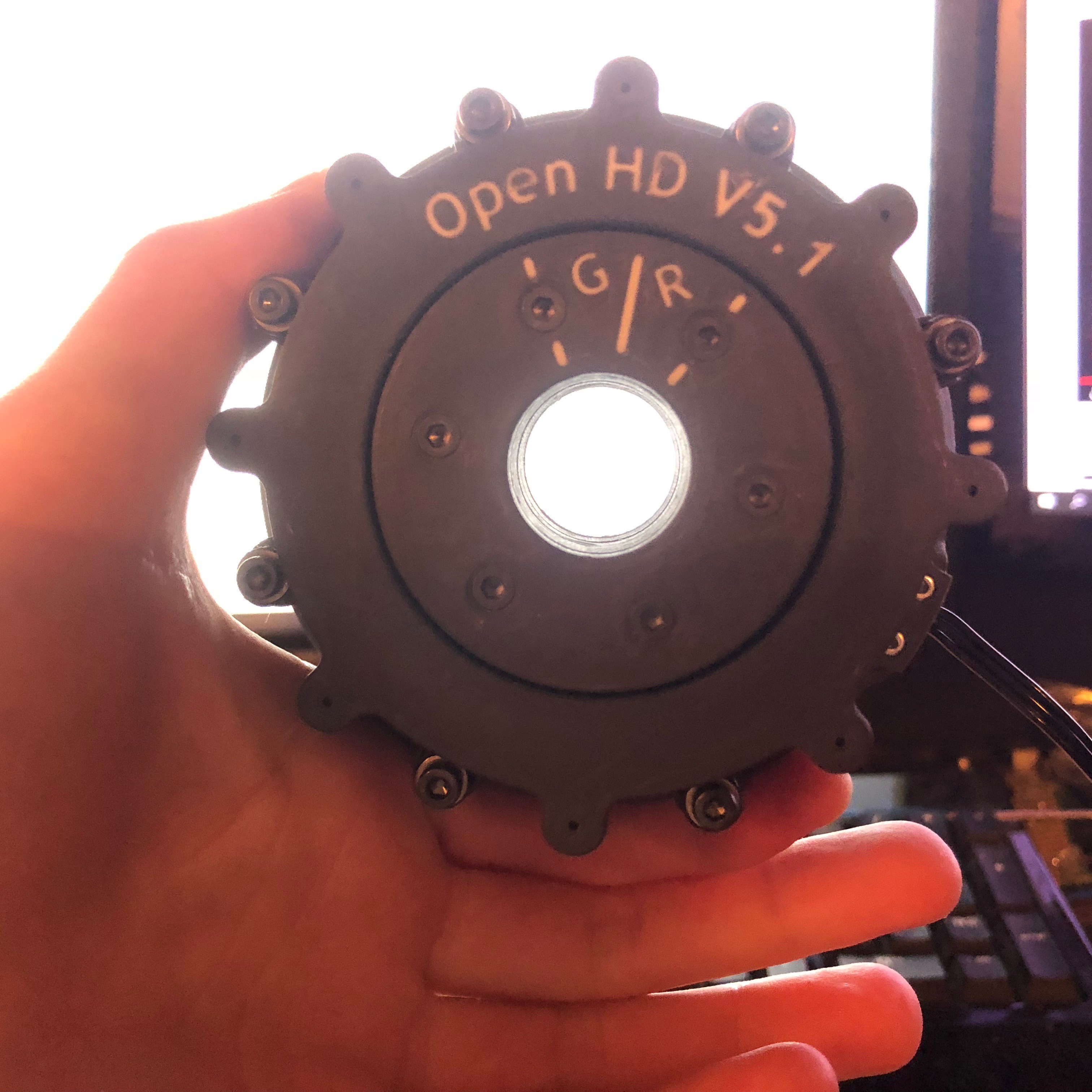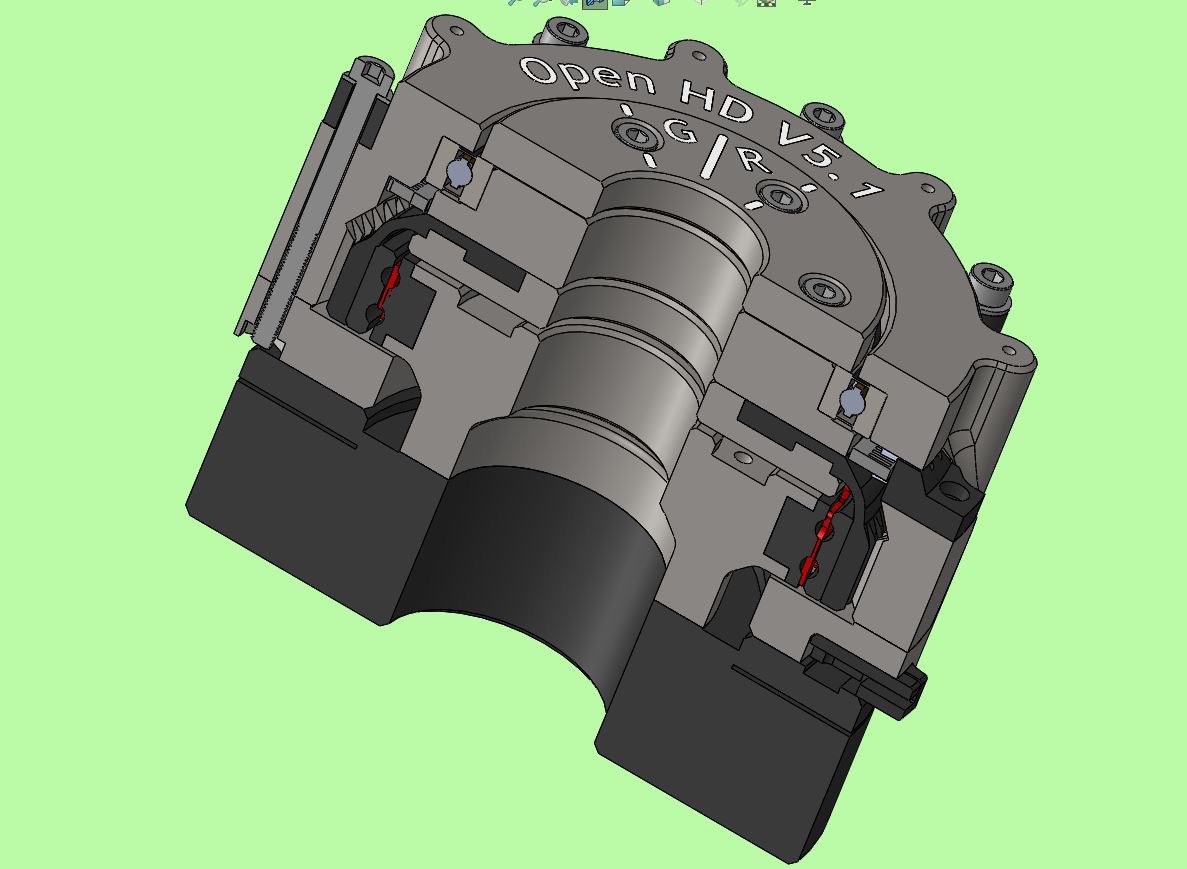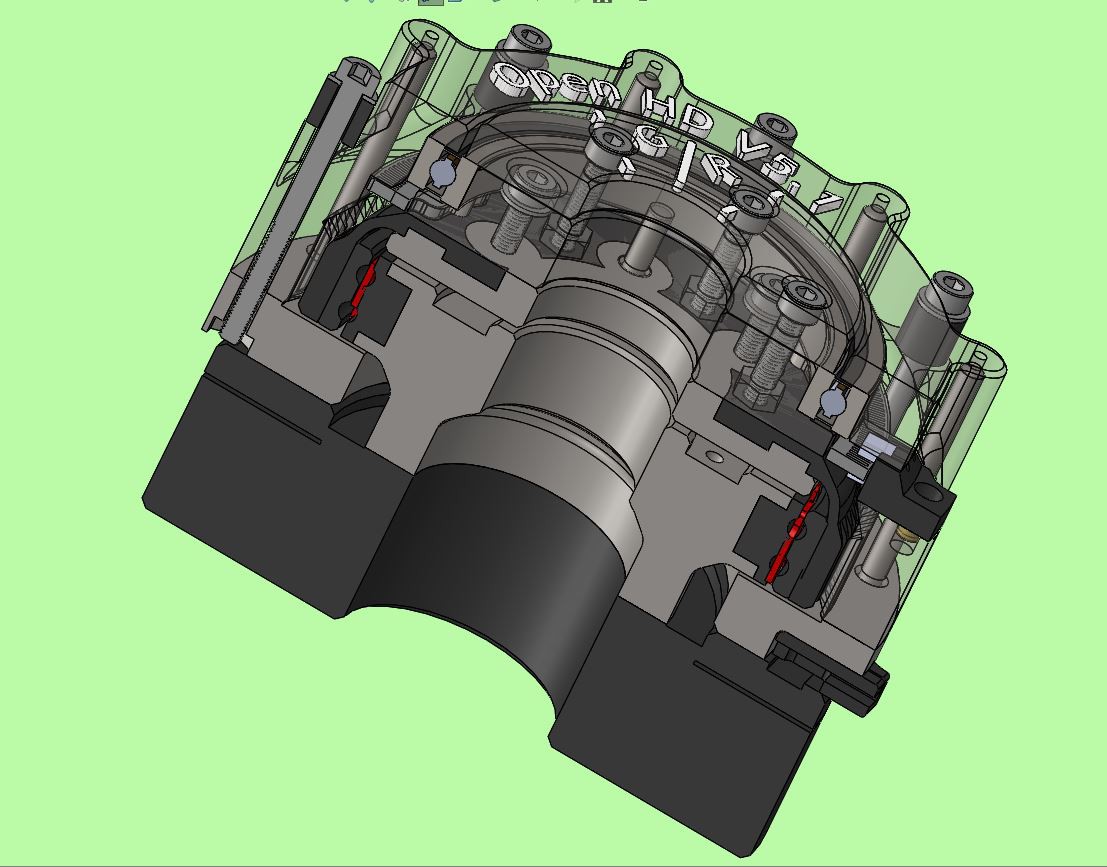 Changes to the wave generator were primarily processes focused to make their manufacturing simpler to automate. List of component changes:
Raceway refinement / re tolerancing on both inner and outer races
Precision fix so that all component heights are formatted in exact print layer height units
Ball cage re tolerancing and added a snap-off sacrificial adhesion feature to the bottom layer
Added 22mm through hole to all output shaft components for slip ring connector
Changes to the fixed spline consisted only of two component changes and some slight procces refinement.
Added ~2mm to OD to allow for the addition of 3x40mm dowel pins
Added features for mounting fasteners to the body
Changes to the (upper) output shaft assembly
Added 22mm through hole for slip ring connector
Reduced total number of fastening and mounting screws in the upper assembly to from eight m3 to six m3, and in the lower assembly from eight m3 to three m3 as to allow for the addition of indexing and structural dowel pins
Added Indexing 3x8mm dowel pins to the assembly for precision mounting of the encoder wheel
Slightly reduced the resolution of the encoder wheel to fix precision error in printing
Switched the rigid component of the flex spline from being printed in polycarbonate to ABS due to PC cracking repeatedly (TPU and ABS components of the flex spline are printed as a single part)
Integration of the still unfinished encoder head also came with the V 5.1. Currently the encoder head is using a transmissive photointerrupter (link). I will be switching to a Broadcom reflective sensor in the future, but for now I have some stock of the EE-SX1108 and they work fine as a placeholder till then.