I have built an AEMSUCA (solar harvesting into supercapacitors board) and two 2.7V/10F supercapacitors into this $12 BLE temperature humidity sensor and connected a 70x70mm 4V/100mA solar panel. I modified he AAA battery compartment to fit the supercapacitors. I have removed the internal 3.3V boost converter and powered the BLE device with the AEMSUCA 3.3V output directly. Finally I placed it all on a 3D printed wall mounted back plate.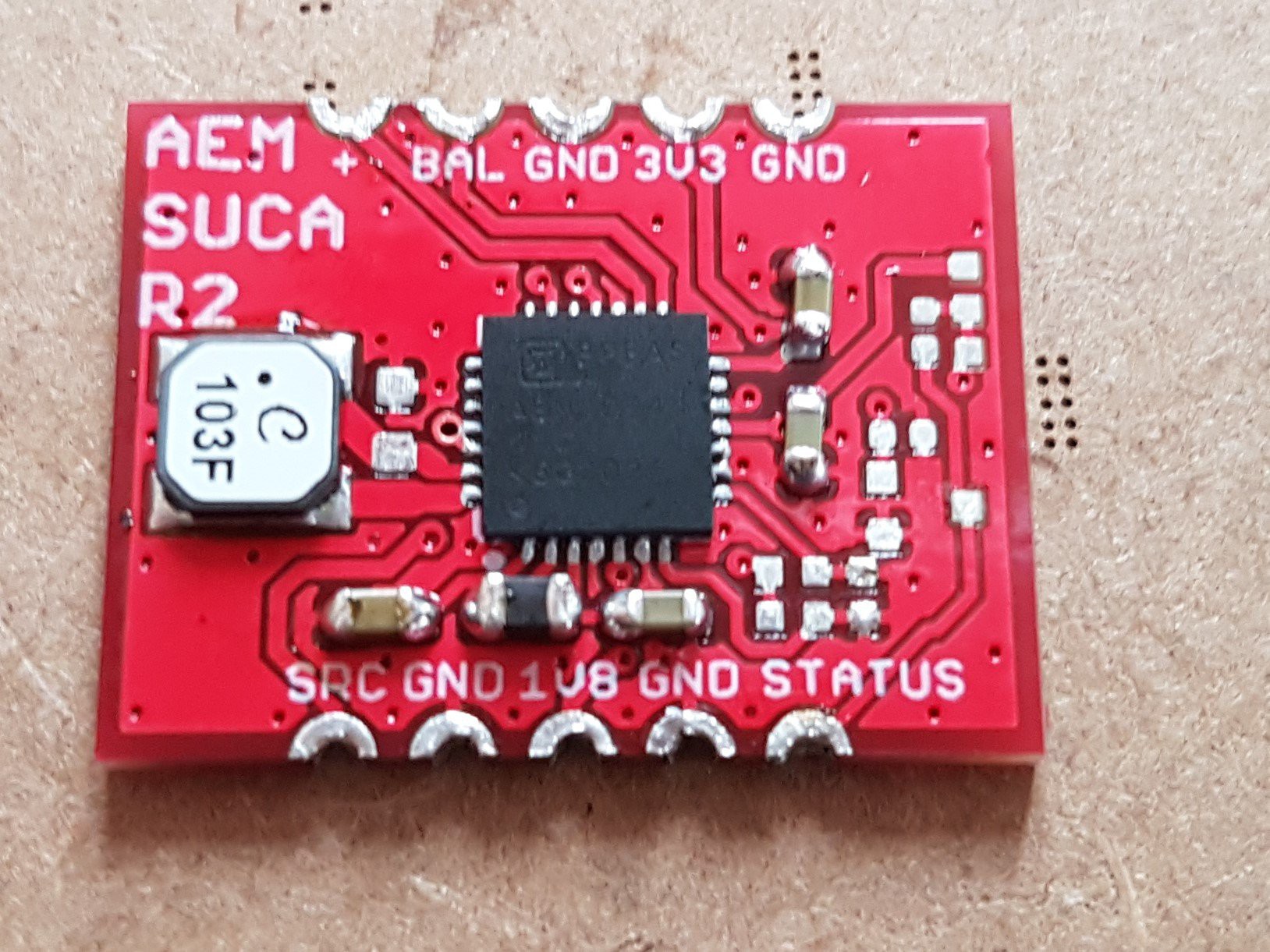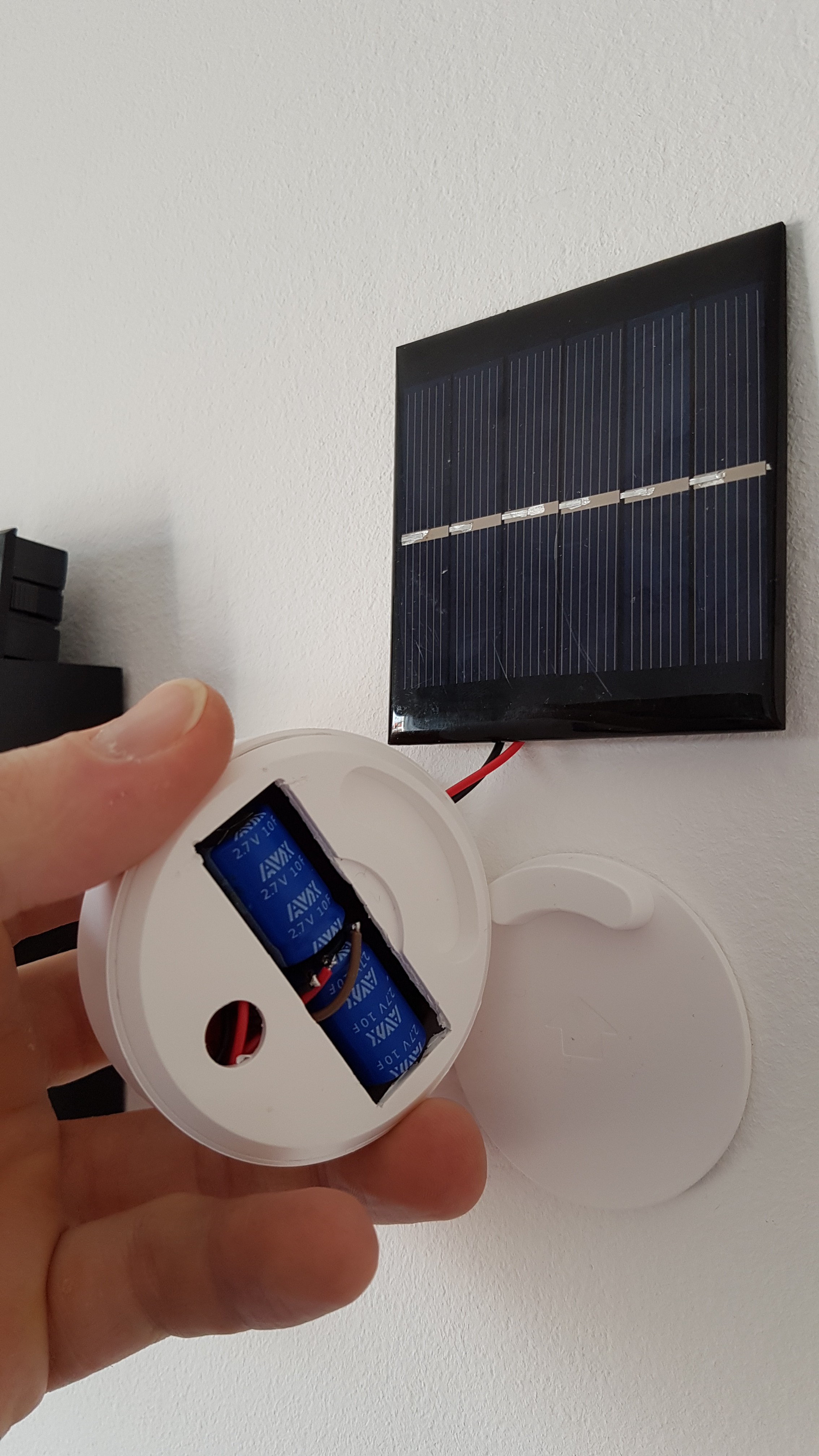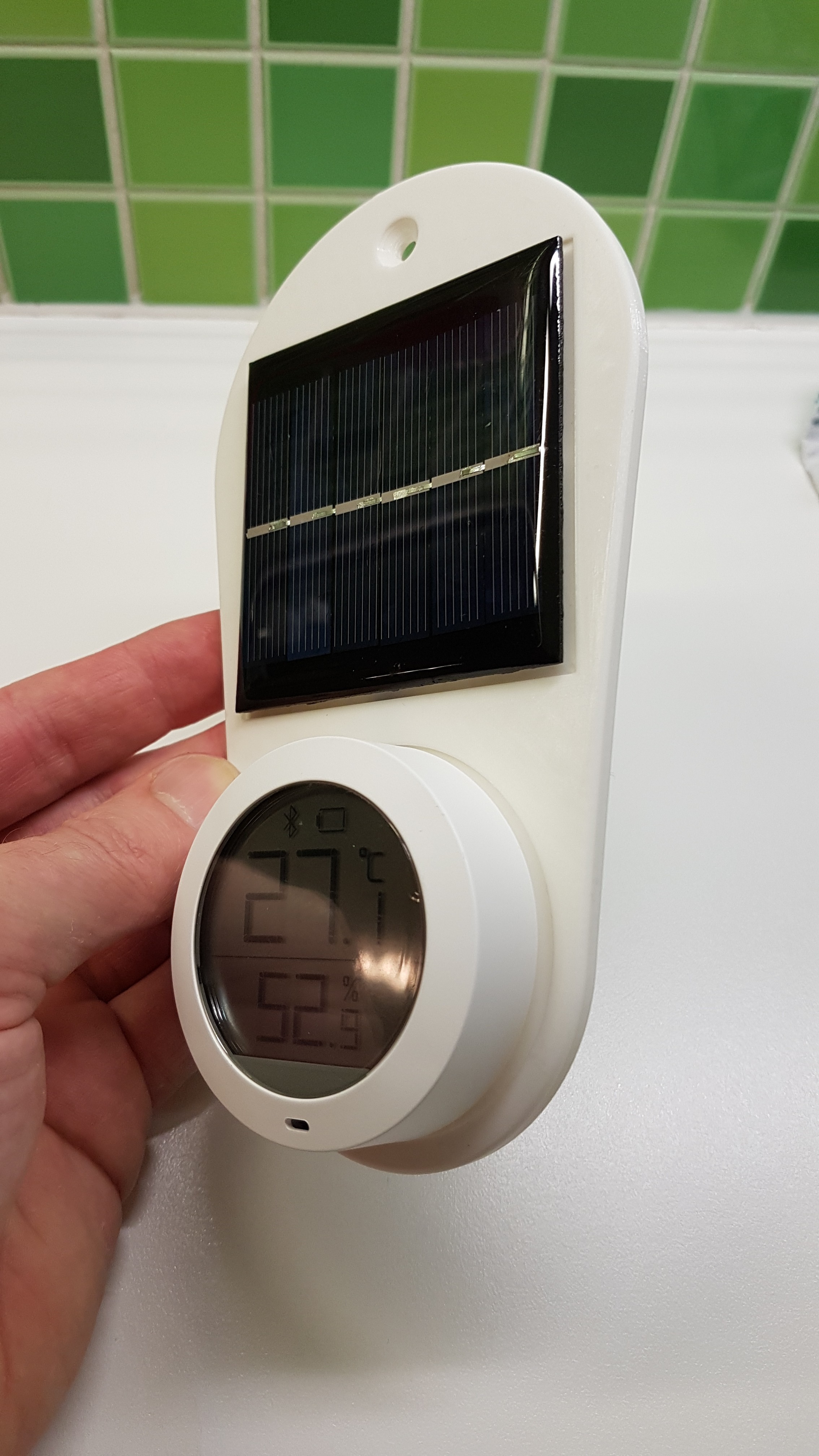 Some time ago I have tested the battery charge current with this 70x70mm solar panel and found 280uA at 500 lux. Since this BLE temperature humidity sensor uses ~50uA on average I believe the application can be powered from indoor light even at 150 lux for 10 hours a day. It runs uninterrupted since Sept 26th 2018. 

On my Android phone I have installed the Mijia Temp app to collects BLE advertisement sensor data. I love the app because it works well and it does not require acces to call log contacts, camera, and files on my phone like the official Xiaomi Mijia app.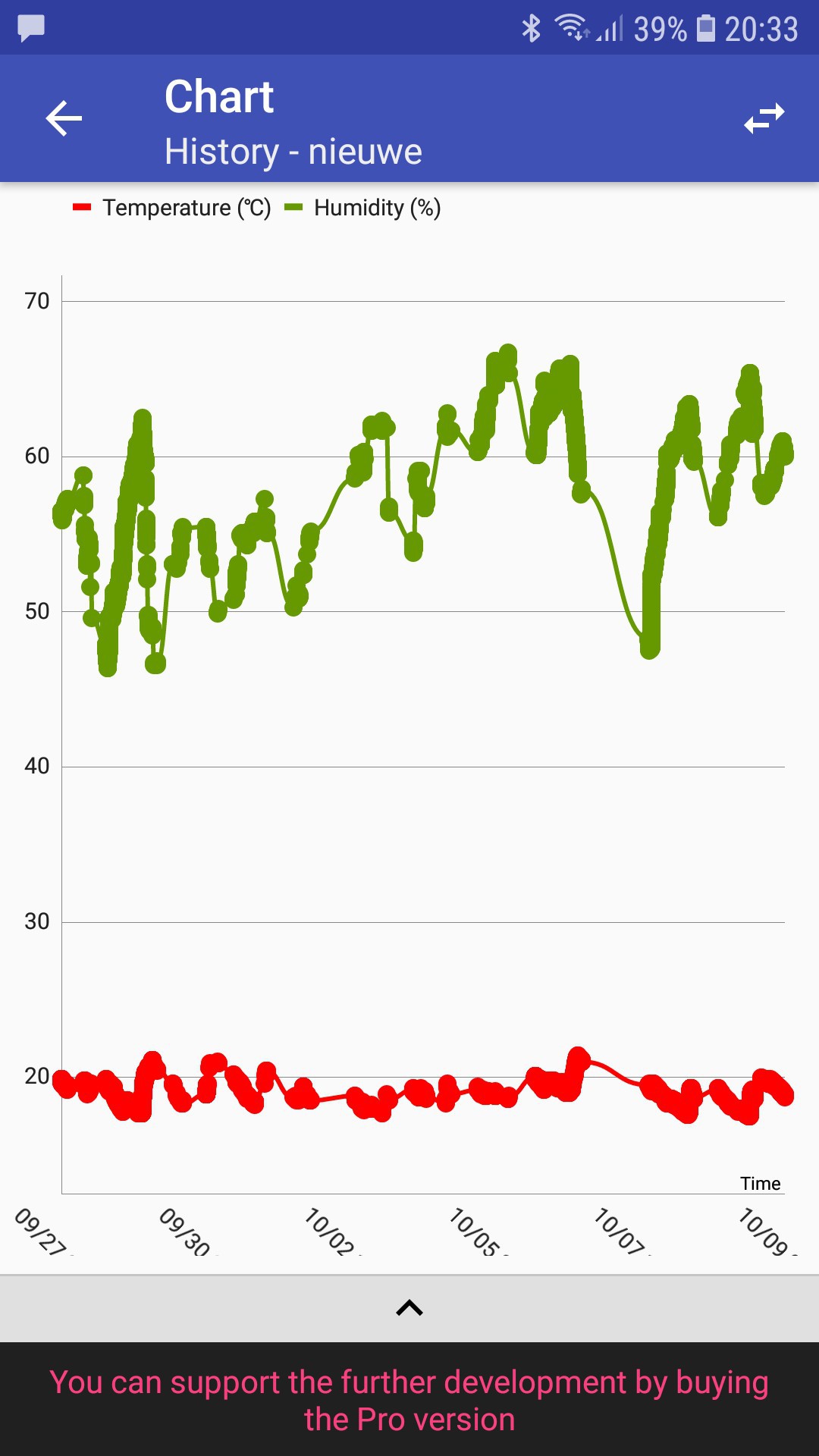 I am going to sell the AEMSUCA on Tindie in a few weeks. Currently a batch of 50 is being produced at Elecrow in China.  
Besides the AEMSUCA I have also created the AEMLION, it's almost the same board but it stores it's energy into a Li-Ion battery. I am selling AEMLION on Tindie.