I designed it because I took part in the HackadayPrize2018 Power Harvesting challenge with a 1x1 inch Tiny Solar Energy Module and found a lot of interest in selling it. However since most projects have different power demands and people want to choose their own solar panel, I decided to remove the onboard solar cells. In addition I wanted a variant of the board that could charge a supercapacitor. 
This board is special because it integrates maximum power tracking, supercapacitor charging and two regulates outputs in a tiny and easy to integrate board. There's is no other board with so little passive components.
Ideal for indoor applications
The AEM10941 harvesting IC is very suitable for indoor applications because it has an ultra low power startup. The boost converter starts at a very low 380 mV input voltage and 3 uW input power. The IC gets most power out of the solar cells by doing MPPT maximum power point tracking every 5 seconds.
Specifications
PCB 2 layers (0.8 x 0.6 inch)
solar input voltage 50mV to 5V
ultra low power startup 380mV/3uW
solar input current max 110mA
MPPT every 5 secs, MPPT set to 70% (adjustable)
Storage element: you need to connect two supercapacitors
3.3V/80mA and 1.8V/20mA regulated outputs that are enabled when the supercapacitor voltage has exceeded 3.92V (enabled theshold) and not fallen below 3.60V (disable threshold)
3.3V status output pin that warns the host MCU if supercapacitor voltage drops below 3.60V and 600ms before shutting down the regulated outputs.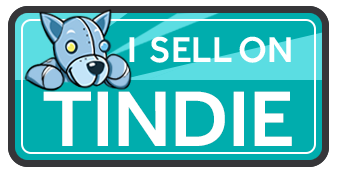 Q&A about supercapacitors
What is the capacitance? Typical energy density is 5 Wh/kg while Li-ion batteries have 120-240 Wh/kg. So capacitance is 24-48 times less than a battery with same volume.
What is the life time? Li-ion batteries have 500-1000 life cycles, supercapacitors have unlimited lifetime. 
How much is the cost? Price is 10-40 times higher than Li-ion. A 10F 2.7V super capacitor is a few dollars ($1-4). A 100mAh Li-ion battery is $1 
Does a supercapacitor have high self-discharge? It is somewhat higher than an electrochemical battery. The supercapacitor discharges from 100 to 50 percent in 30 to 40 days. Li-ion in comparison has a self-discharge about 5 percent per month. 
Which super capacitor should I use? Depends really on your application's power requirement. I selected this AVX 10F 2.7V supercapacitor from AVX. It has relatively good price, low leakage (<1uA/72hrs) and reasonable dimensions. I tested leakage of a few supercapacitors here.
Is a supercapacitor environmentally friendly?  Yes, they do not have harmful chemicals and can be shipped and disposed without restrictions. 
Are they dangerous? No and yes. There is no shock hazard because typical cell voltage 2.7V is too low to hurt people. They don't get hot or explode like Li-ion batteries when short circuited. However they can deliver huge amounts of current. If you short them they will not set fire like Li-ion batteries, but they can make other things set to fire. 
Why don't they have shipping restrictions like Li-Ion? New Li-Ion batteries have charge while new supercapacitors don't and so the risk of fire is much smaller. 
https://honeywellaidc.force.com/supportppr/s/article/Do-Capacitors-reside-under-the-dangerous-good-regulations-DGR