[UPDATE] silkscreen and the upside-down side of things

An after midnight board, how classic [don't] [just] [don't]. I could have breadboarded this as well first, to check if it actually works. Damn. Now I'm hesitant to reorder, I should try it first. - Wait, what am I talking about?
---
This is a shield for the Wemos D1 mini, that features a TXB104D, a level-shifter with auto detection for direction. The picture seen here is the corrected version, after ordering the failed PCB. By accident I've mirrored the game boy connecter, because I tried to rotate it in my head. This version has numbered pins, to make it more easy to check. Otherwise I'm pretty proud of it. I can still use it as a breakout board for the TXB104D and check if the connector gets a clean cutout, even use the Wemos D1 mini to talk to 5V stuff.
---
There are "rumours" that the ESP is 5V tolerant and the Game Boy might be happy with 3V3 volts of the ESP, but I'm not eager to try. By rumours I mean, I thought I have read that somewhere.
---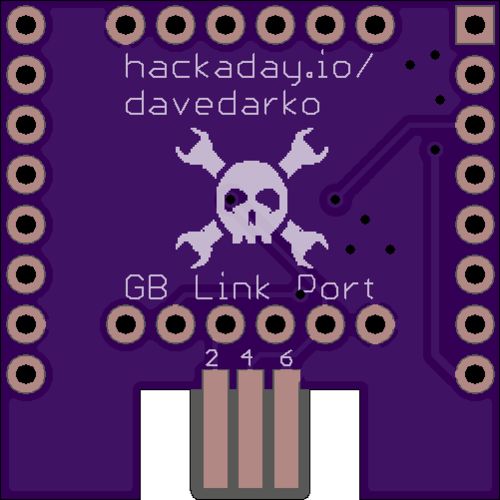 ---
Here is that ear worm you're trying to get rid off. Gremlins and ear worms, classic Dave.
---