Ken Shirriff did a writeup on DRAM...
https://www.righto.com/2020/11/reverse-engineering-classic-mk4116-16.html?m=1

check this baby out... looks a heck of a lot like what I came up with!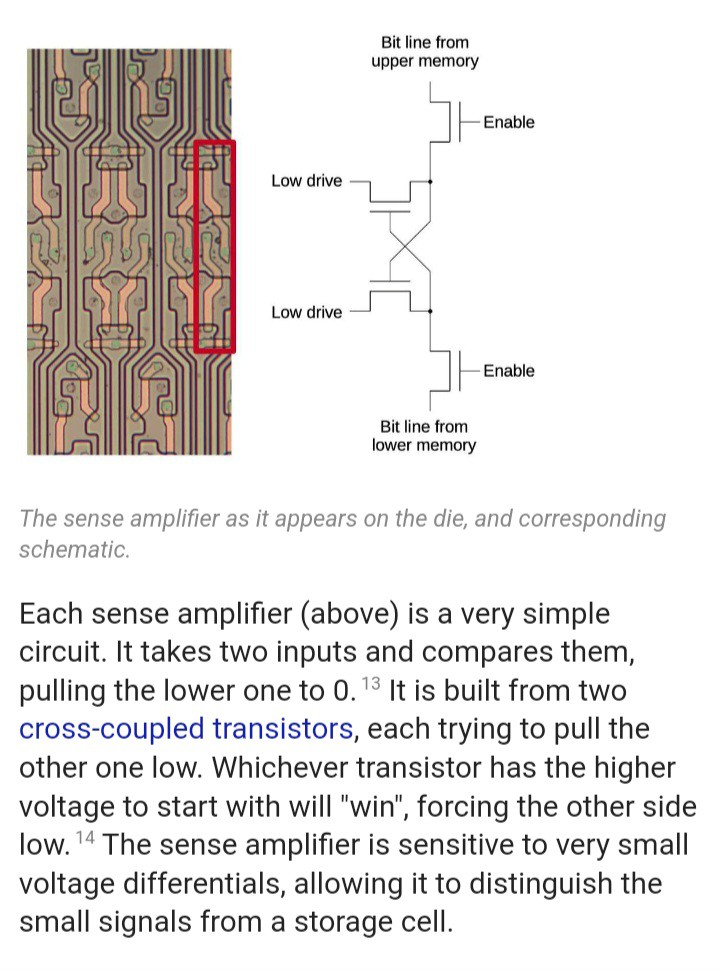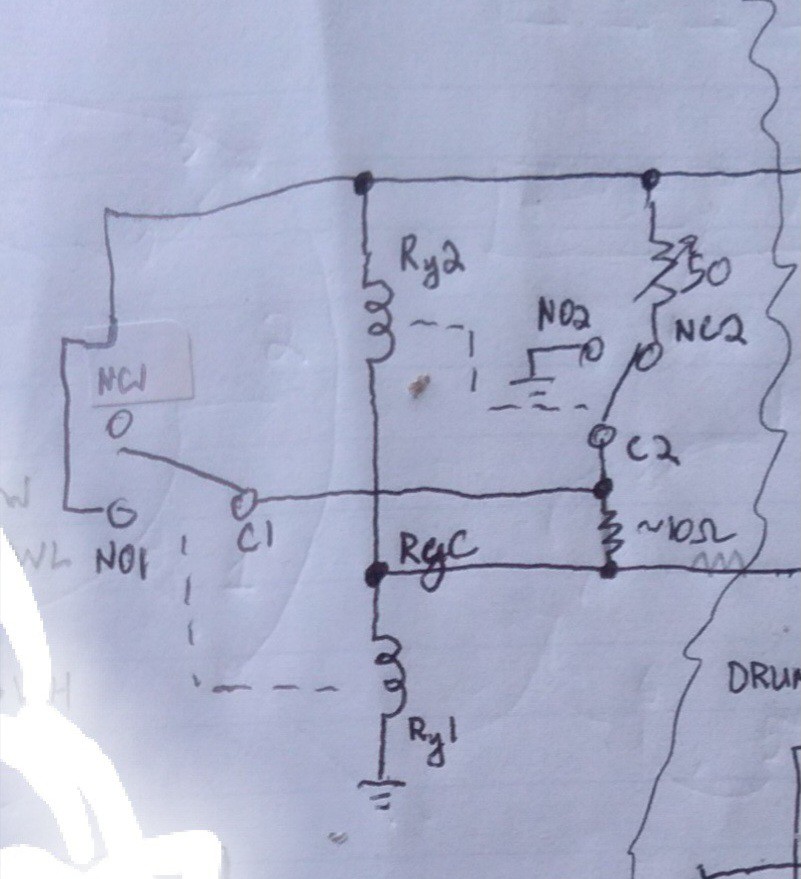 In my case I'm essentially measuring a small *resistance* difference, rather than voltage. But, of course, the voltage-divider created by those resistances is what's responsible for which relay "wins." The 50 ohm (calibratable) resistor is essentially our reference resistance. If the bulb resistance is higher than 50 ohms, it's considered "on" and the lower relay turns on faster than the upper relay, cuting it out of the circuit. (The bulbs measure roughly 10ohms cold, 100 hot).
[The 10ohm resistor is an addition for the refresh circuit to self-reset when it advances from one bulb to the next.]
Simulations, long ago, showed that a bulb could be determined as having been "on" when its resistance had dropped *dramatically*. Real-world tests were not expected to go as well, yet really did far better than I expected, "bits" retaining their value for upwards of a second [of course, that also means that *clearing* a bit to zero also takes upwards of a second], while only being refreshed for a fraction of that. This, too, was a bit of a surprise; I kinda figured I might have to use higher voltages than the bulb's rating to get it to heat fast enough. But, instead, I was able to get a functional system running at less than the bulbs' rated voltages. Increasing the voltage, then, might allow for longer durations between shorter refreshes, which would mean more bits could be handled by the same sense/refresh circuit. [This "sense" circuit also "refreshes" the bulb.]