So, I finally found some time to measure the impedance of a test PCB with the new TDR scope. I had made the PCB up a while a go to start validating the proper dimensions for controlled-impedance structures on the OSH Park board stackups, but didn't really have the equipment to measure it accurately until now.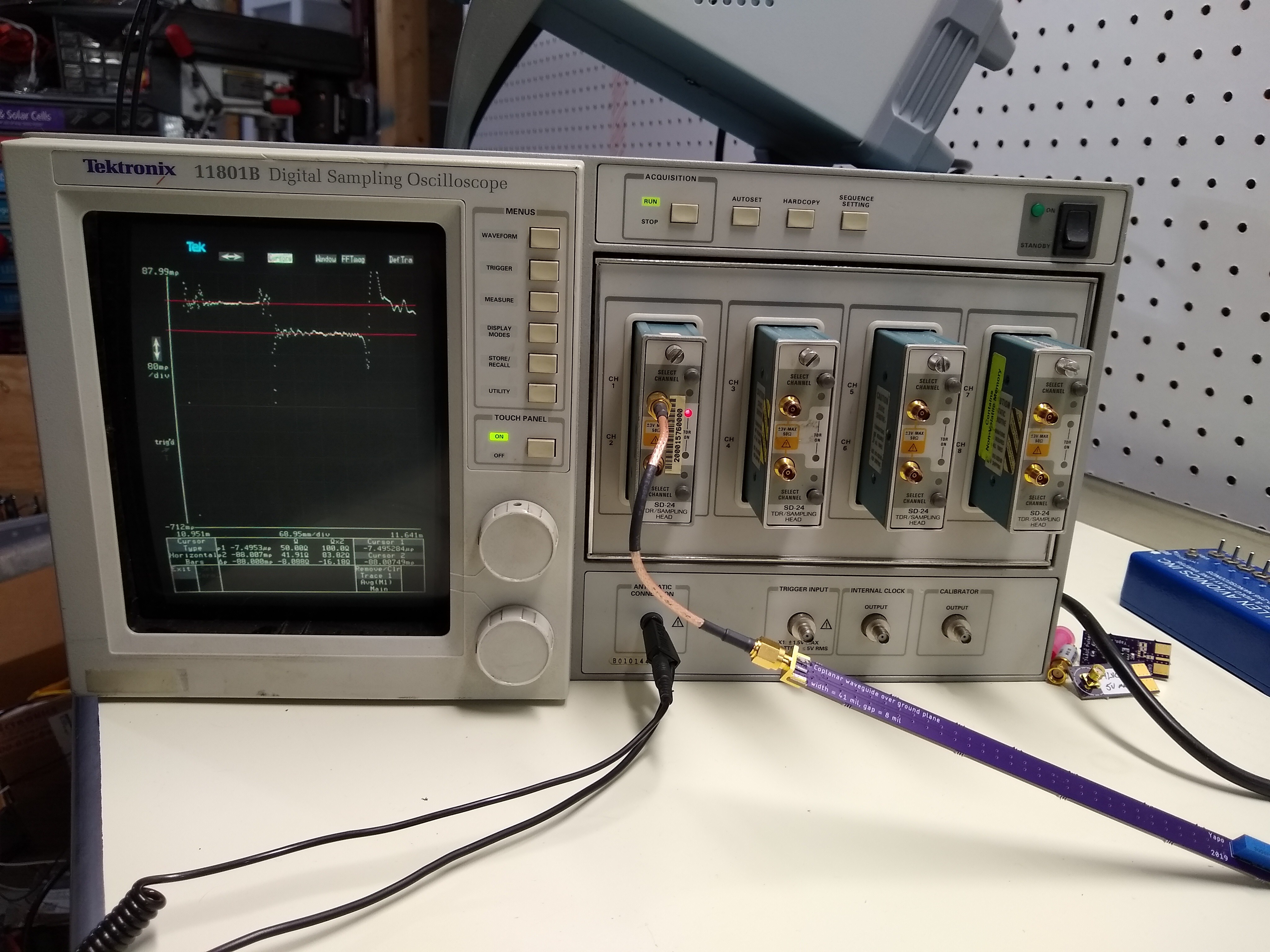 The TDR mode on the scope has direct readout in Ohms (vertical) and either time or length - if you know the velocity factor - on the horizontal. Of course, if you measure the time with the scope, and the physical length with a ruler, you can calculate the velocity factor - which will be my next step.

The measurement results in 50.0 Ohms for the coax jumper, then 41.91 ohms for the PCB trace. It also shows that my PCB footprint for the SMA connector has a nasty reflection. I need to fix that.

I used an on-line calculator to come up with the dimensions for this coplanar waveguide over ground plane. It  gave me a 14 mil trace width and 8 mil spacing for OSH Park's 2-layer stackup. I realize that this is just plain "random" FR4,  but I wanted to start with something inexpensive. I also realize that the dielectric will probably change from batch to batch, so I'm not going to chase this one too far. I'm much more interested in the 4-layer stackup on FR408 dielectric.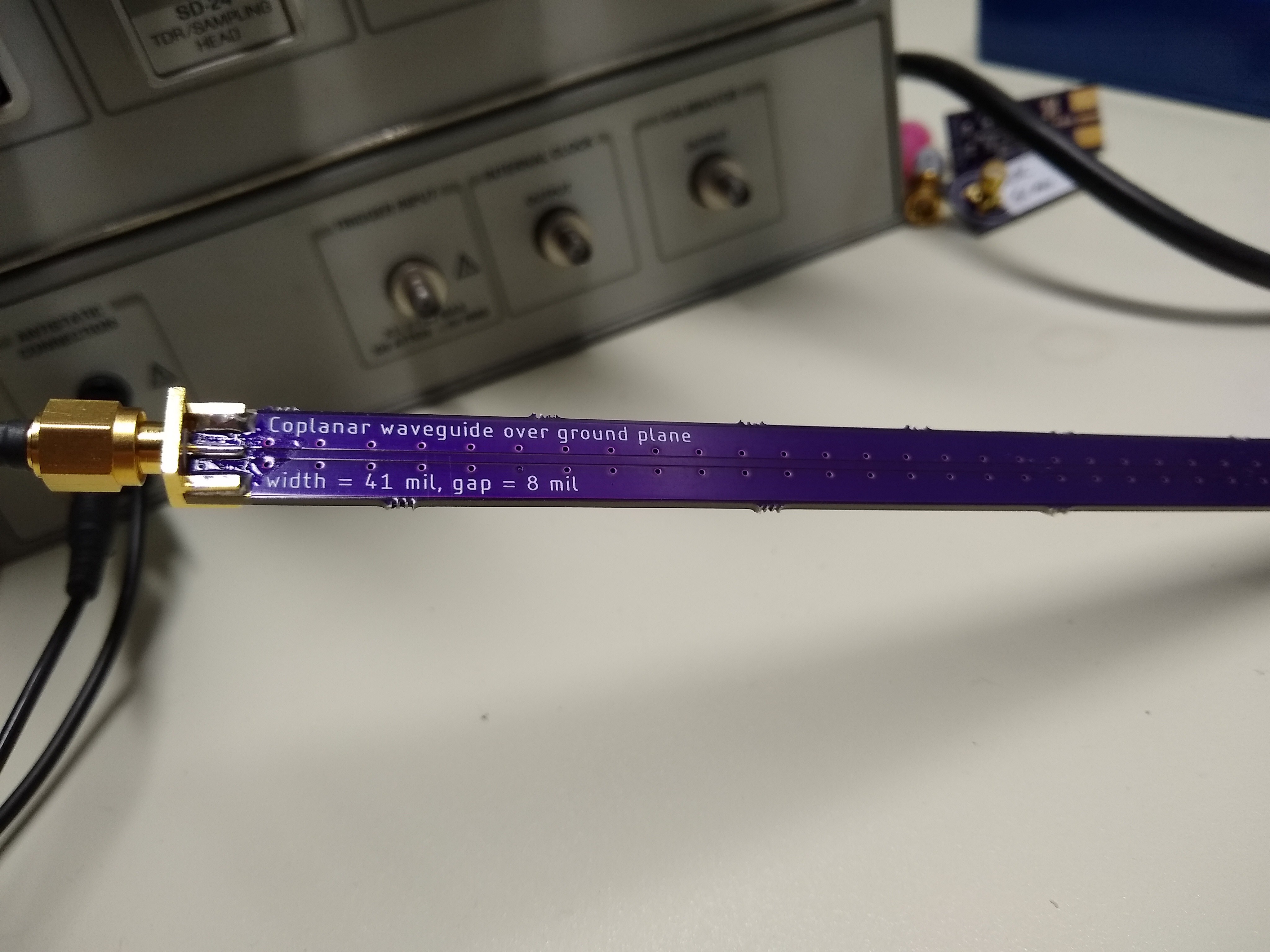 The thing that bothers me, though, is that Saturn PCB toolkit, for example, says this line should have a 53.2 Ohm impedance.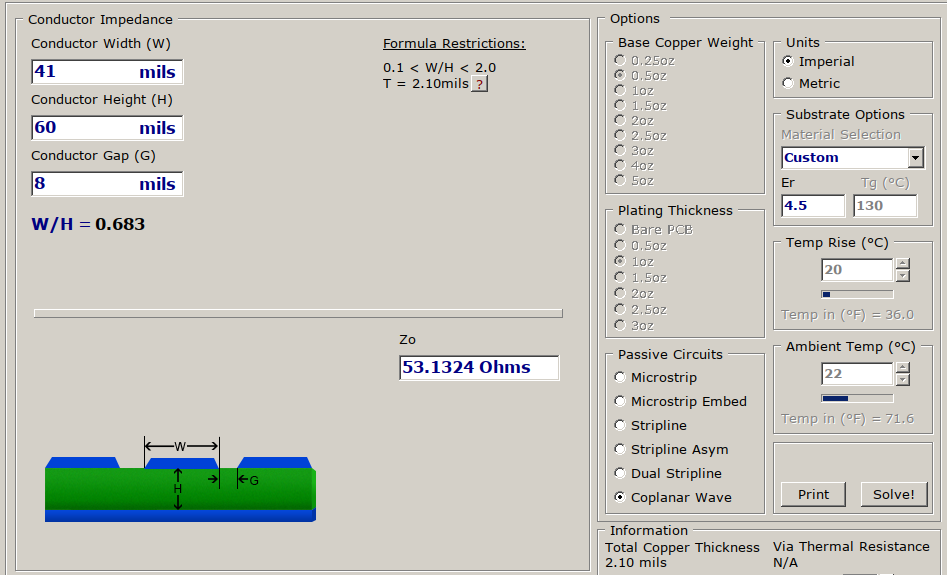 Calculators are stupid. I need to learn how to use a real electromagnetic simulation program.

Maybe I was right?
I did try to measure this with my own TDR before, but I didn't trust the results. I'll have to go back to my notes and see what I came up with before. I could have dismissed my results if I saw this large discrepancy before.