Still been a little apprehensive recently with jumping back into the fray and finalising the 3d model for laser cutting.  Admittedly I'm a little unsure about it all, since I love to get this right first time (Chance of that happening, Low.... very low). But It's what I'll be working on again in the coming weeks, especial since the weather has cooled down locally and I've got more energy to get things done. But the strip board is finally complete, as well as a fully laid out version of the board (which will be going up soon after the post is live.)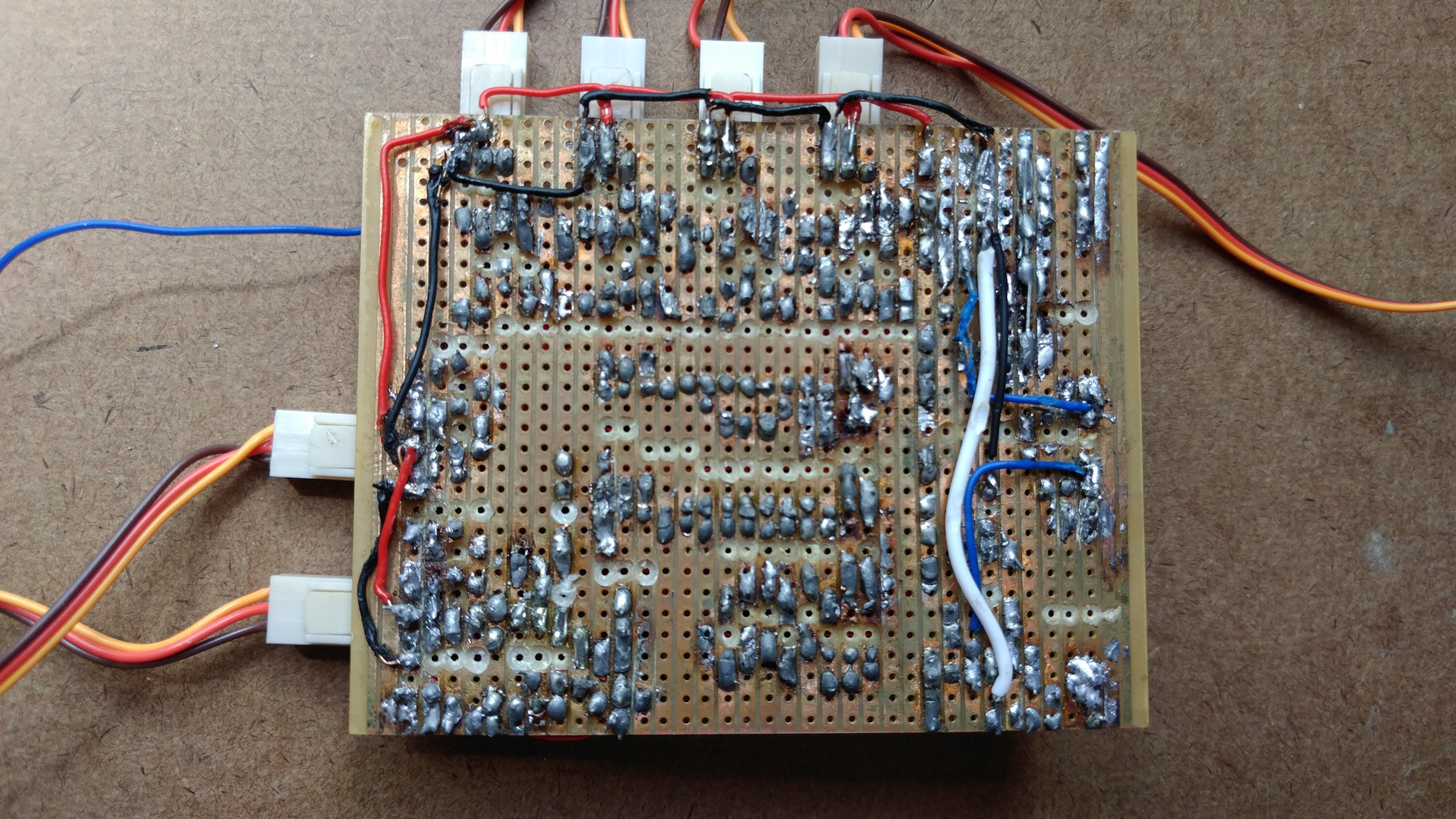 So the last changes to the board was eventual just the reset line and "isolating" the servo noise from the clocks. Nothing else need to be done, but I also had to track down some of the loose connections on the board, which was a nightmare. Right side up, on of the signal clocks would fail. Flip the board over to probe and it would all start working. Took me a little while to realise that that largest part of the board had probably been knocked a few times in my bag (since I haven't wanted to keeping it in an annoying to carry box to Hackerspace). Re-flowing the solder did the job.
Then thinking that was it. I hit a issue with my power supply. For some reason the volt/amp meter I was using to monitor the power coming into the device was causing minor power drops, enough for the eeprom to cut out and for everything to chatter and for the system never to stabilise. Solution, not to use the meter, A bit of a shame as It's nice to know when a part shorts on your project, before the magic smoke is released. >.>

My next steps will be
Looking into the tolerances that the laser cutters that I can get access to have.
Keeping poking at the model till it looks like it'll work.
laser cut and assembly. Oh. I should think about doing a stand of some sort.
//todo make stand <.<
---------- more ----------
I'll leave you with the diagrams of the circuit and board.