G8PP board with processor in its prototype area works well with Z80 and I expect it to work just as well with other 40-pin or 48-pin CPU.  However, the prospect of having to manually wire 40+ connections for every processor is unpleasant.  A better configuration is having two boards plug into a backplane.  Ideally, the G8PP should not be modified physically except the CPLD reprogrammed for different processors.  The specific processor is a separate board that plugs into a backplane along with G8PP.   The backplane also has additional slots for expansion.   The picture below illustrates this concept.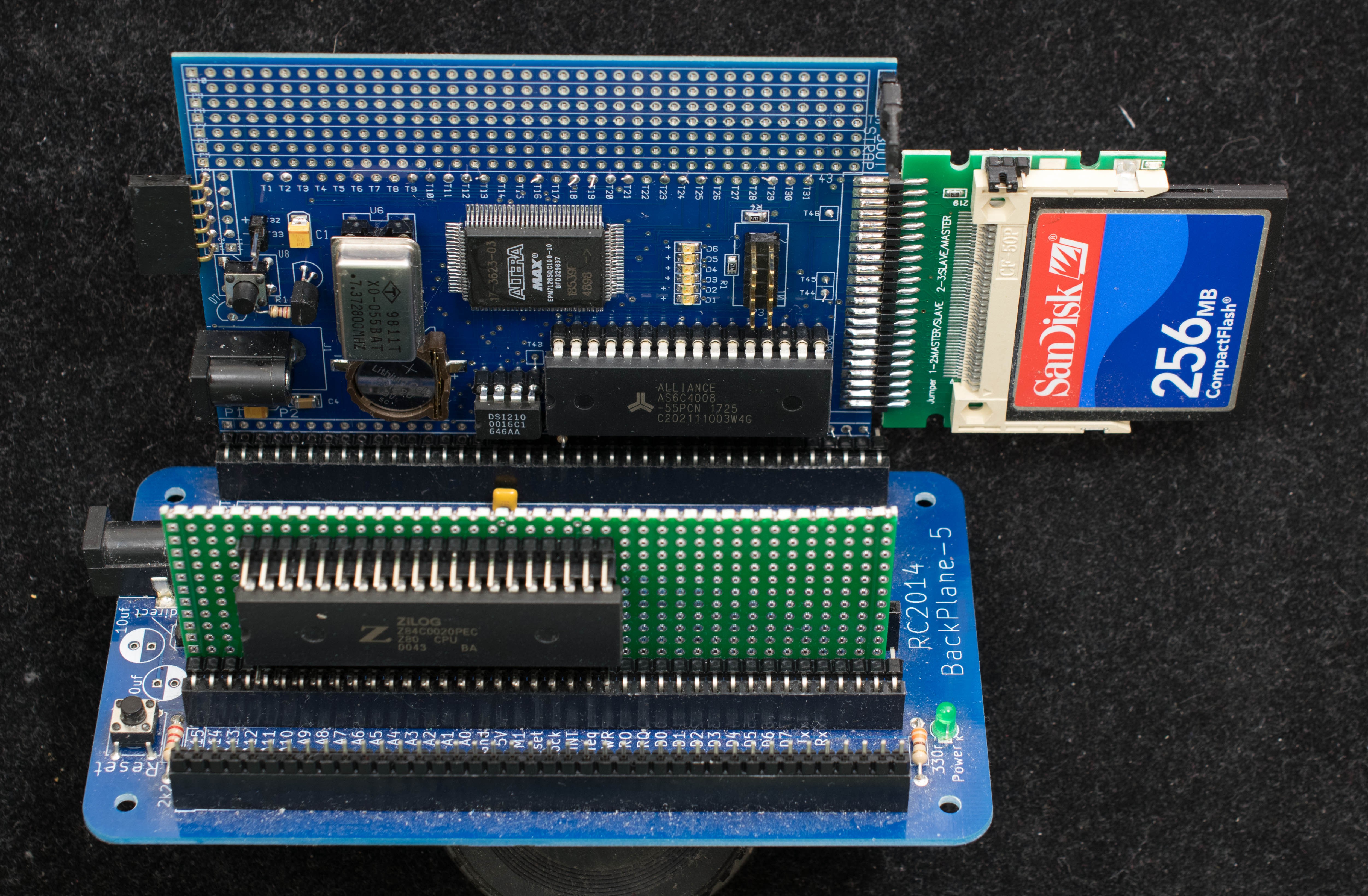 The G8PP+CPU concept is now a two-board system: G8PP in baseline configuration consists of clock, RAM, CF interface, and CPLD.  The CPLD can be reprogrammed in-situ to accommodate different processors.  No additional manual connections are needed when change processors.  The G8PP baseline becomes a pc board without myriad of jumper options.  This is the schematic of the G8PP baseline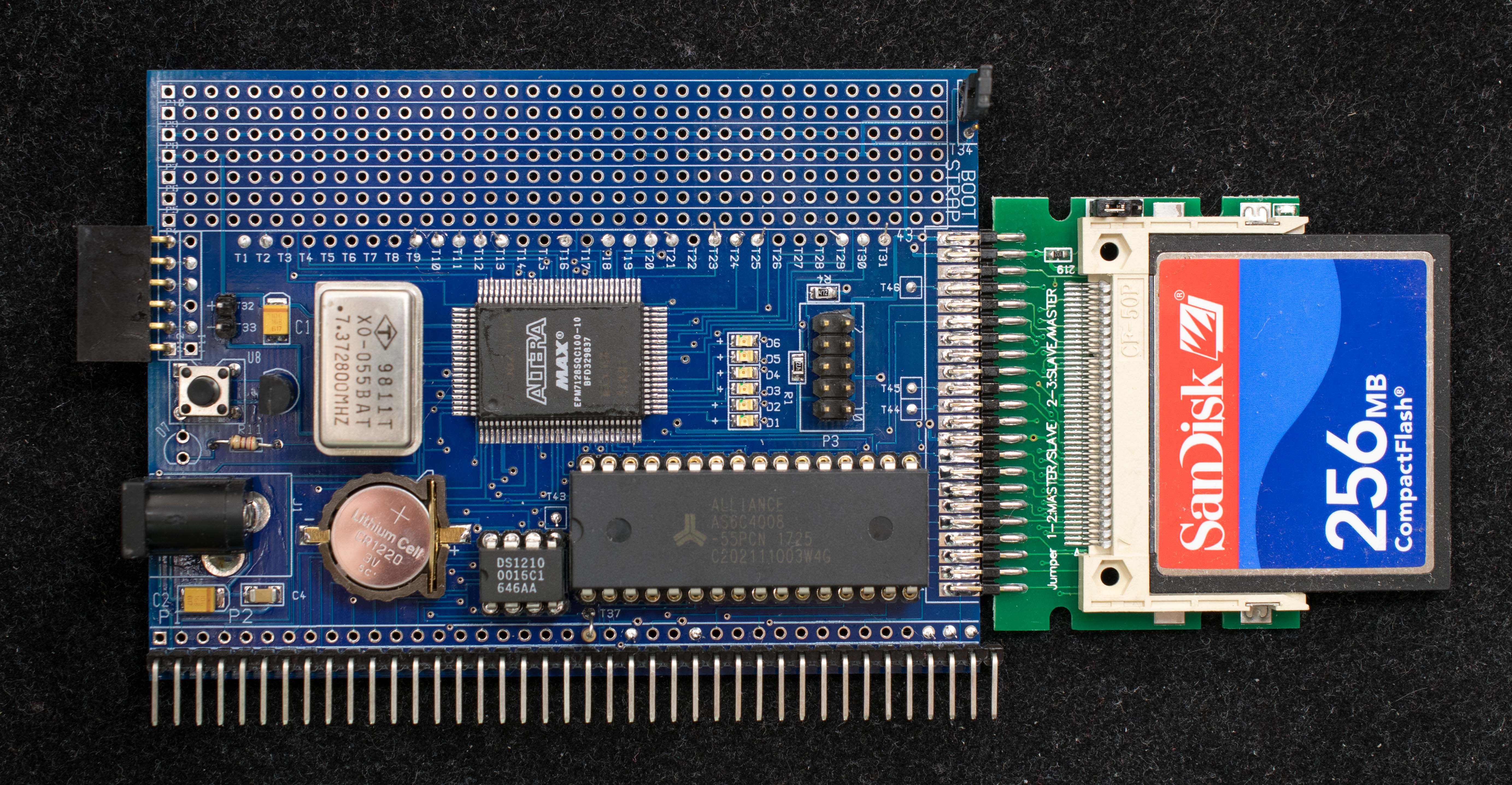 The CPU board is a simple pc board with pre-defined addresses, data, clock, power, and reset pin assignments same as RC2014, and few processor-specific control signals unique to the particular processor.  The prototype CPU board in the picture is hand wired, but it can easily converted to a pc board.  This is the schematic of the Z80 processor board.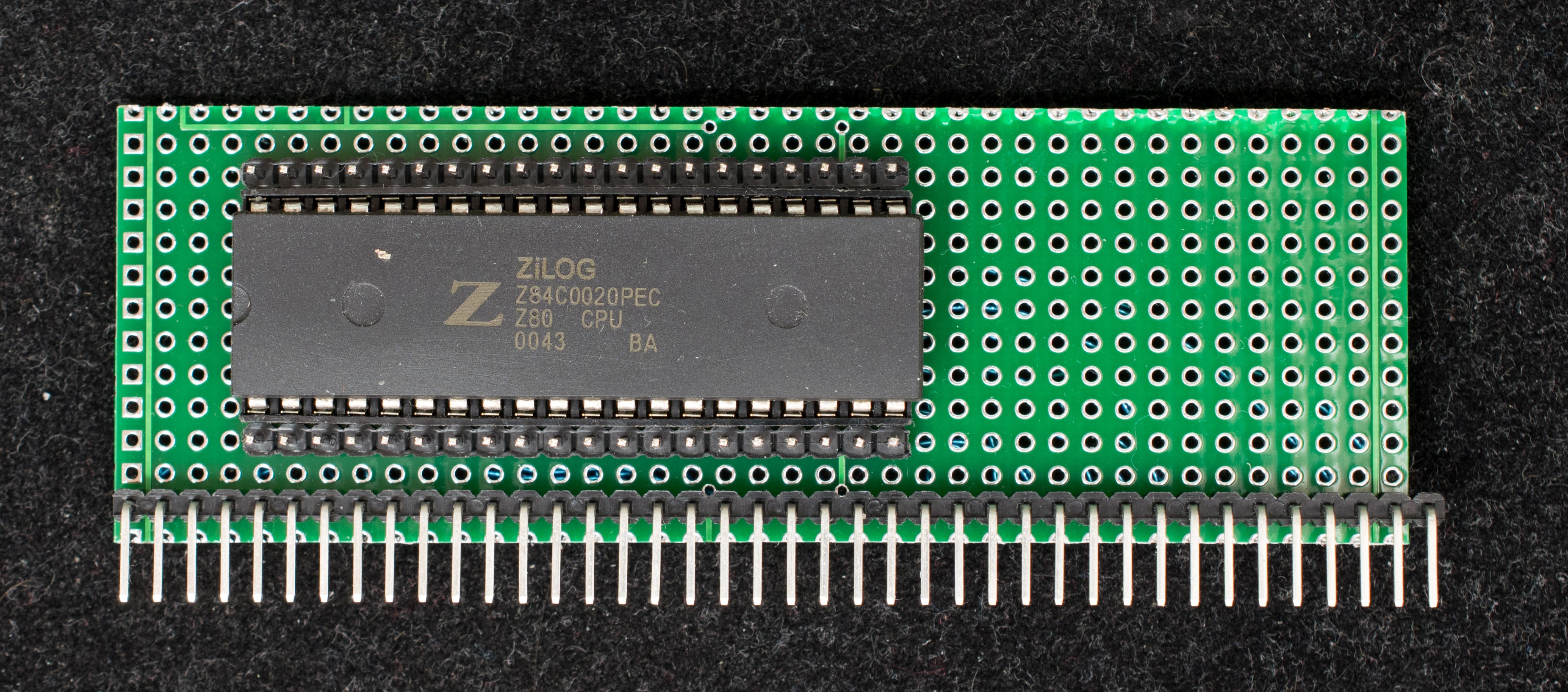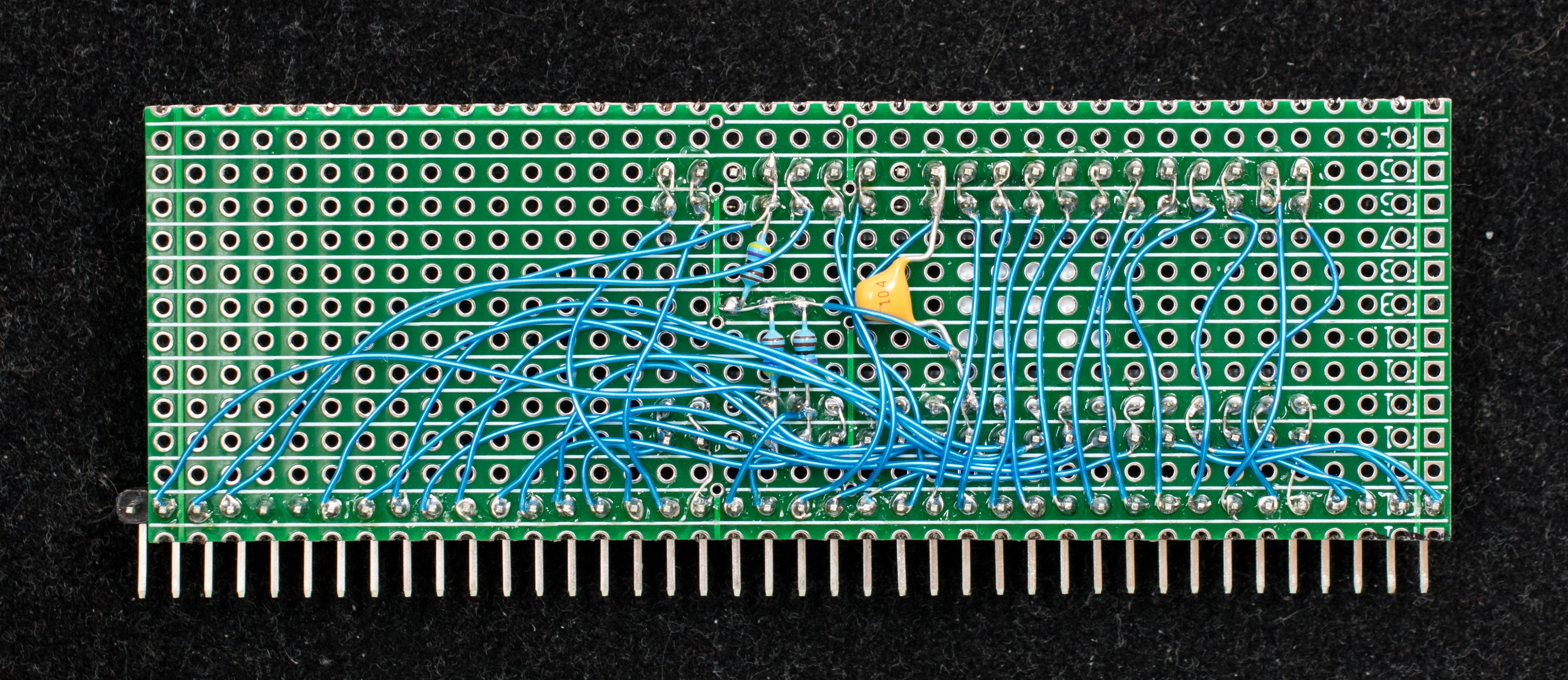 The resulting 2-board system work just like the single-board version described in Part 2.  All software that run in the single-board version also run in the two-board system.