It's been a couple of months since the last update and the plan earlier this year was to have some kits available by now. Things in the post-COVID world were a bit more challenging than expected, but component inventory is starting to roll in!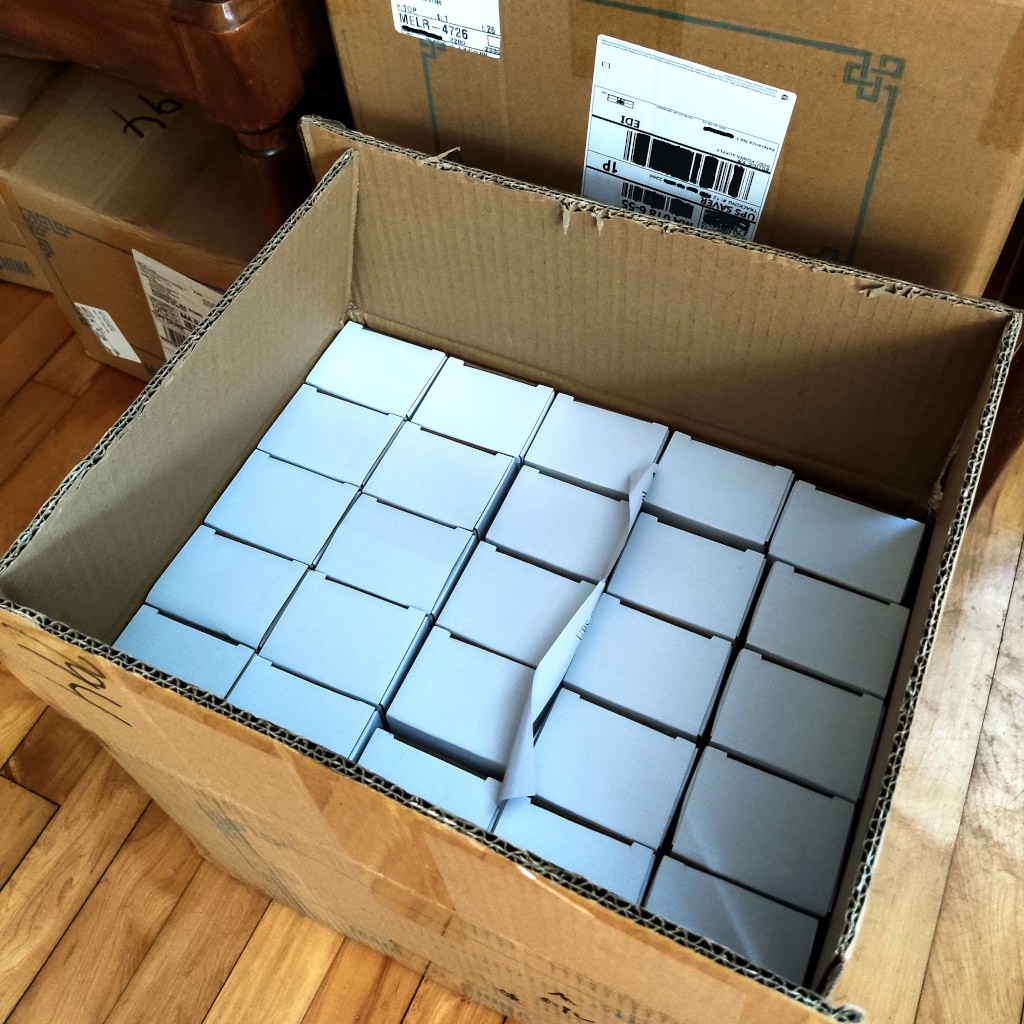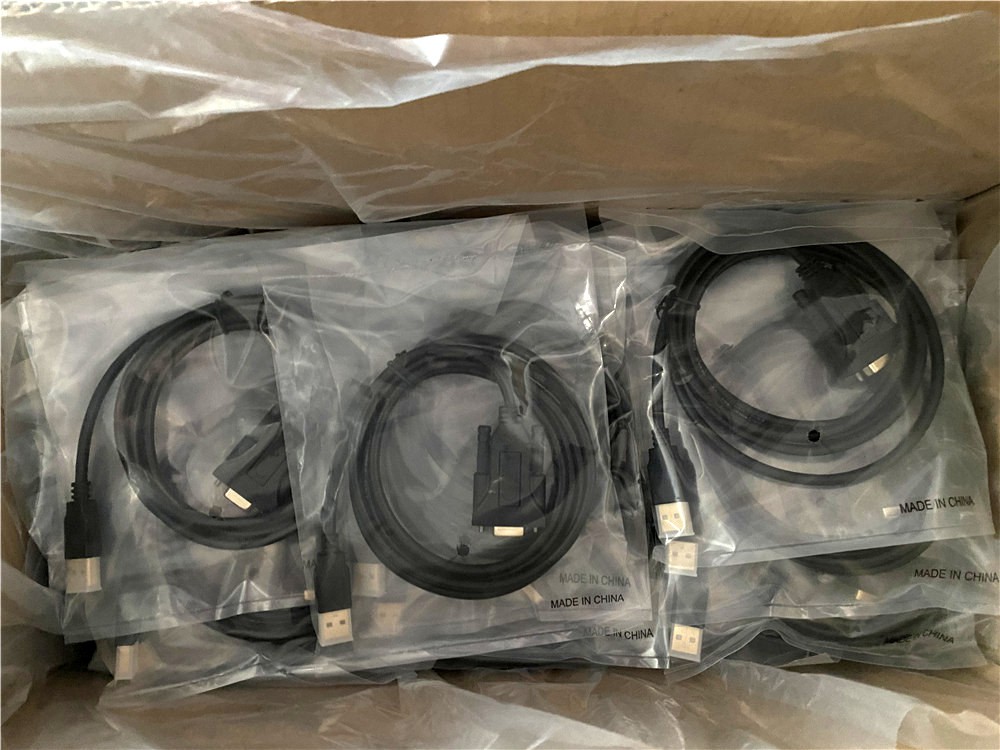 The user manual still remains the long pole in the tent for the final kit configuration, so an initial kit will launch with a slimed down construction guide. The target for this is the Vintage Computer Fest Midwest in early September. A website is also under construction to provide more details and online ordering.
But there's more... There was a slight detour to take a break from the endless software development and to remind me that debugging hardware is just a painful as software... Introducing the Novatron!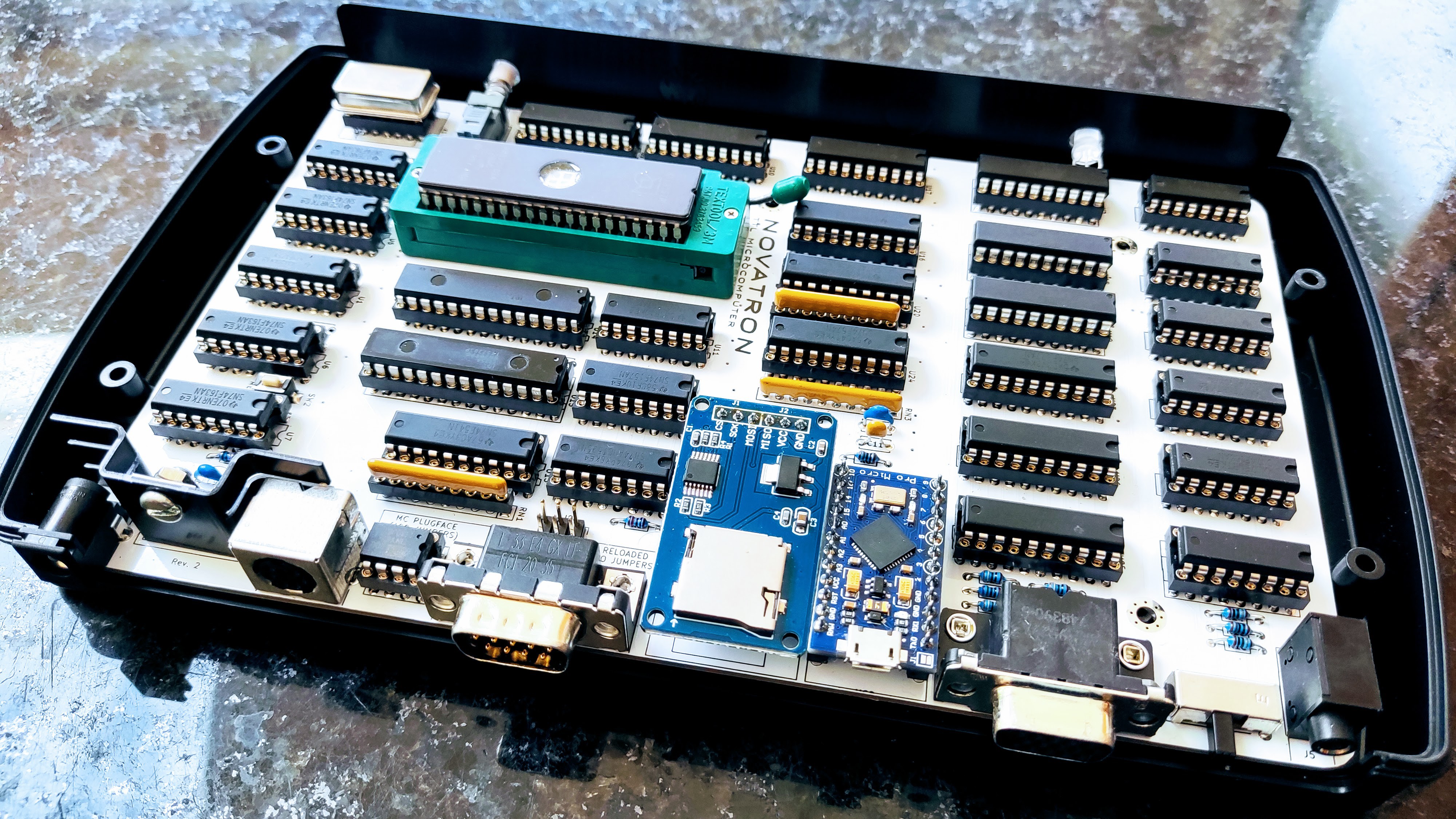 The Novatron is a binary compatible version of the Gigatron TTL microcomputer in the form factor of the Novasaur. The benefit here is the existing software ecosystem proving a much shorter runway to a finished product (3 months vs. 3 years).
Shown above is the Rev.2 board with the Pluggy Reloaded add-on, and below is the machine in action housed in a groovy faux-wood finished case and matching 80's portable TV.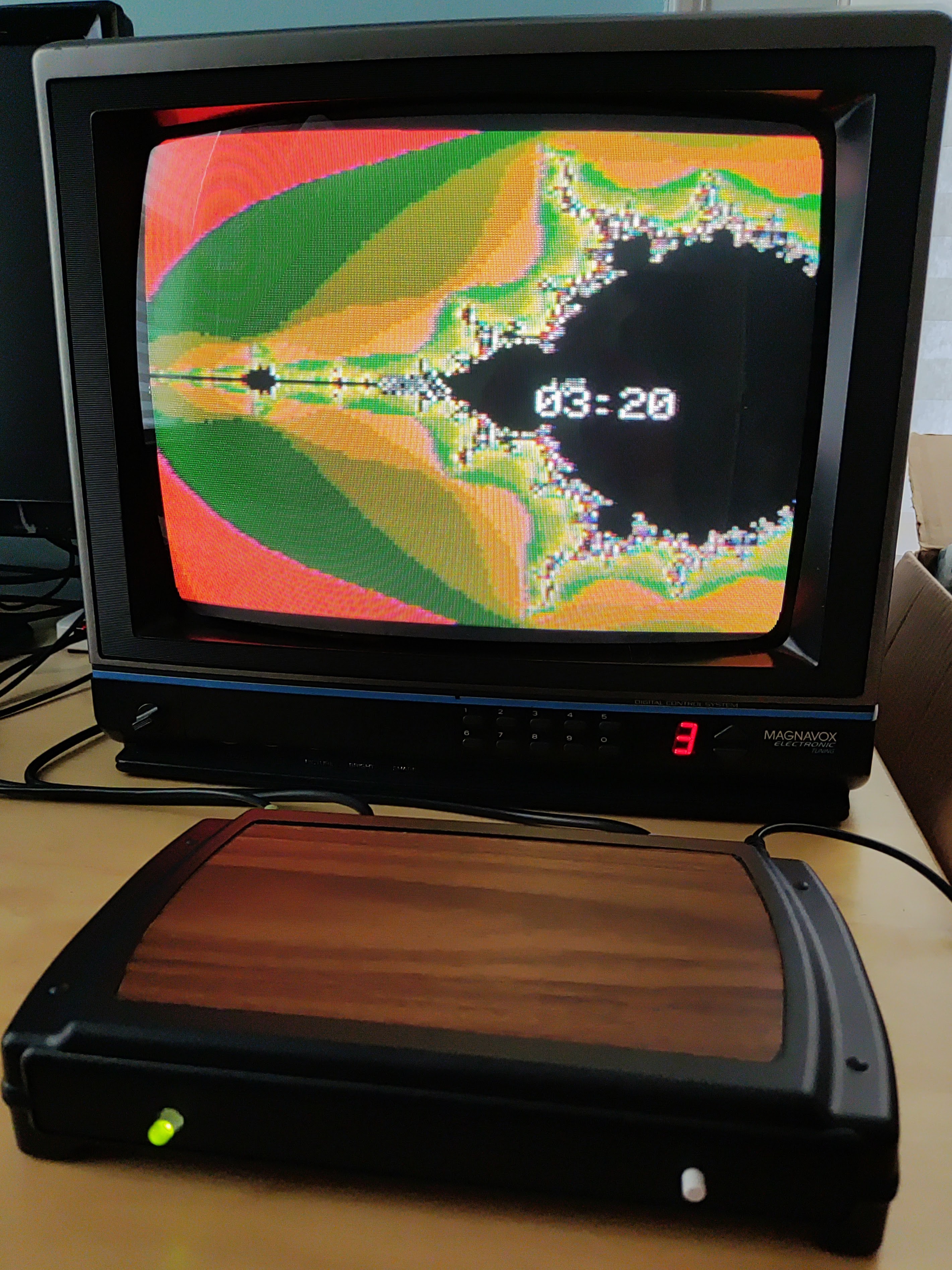 The final version will drop the Pluggy Reloaded and include features from the Gigatron IO and RAM Expander/Expansion project. This adds support for 128k RAM and two SPI ports with the first connected to an SD Card holder mounted directly to the board.  The second SPI is available via header for an internal expansion board or a second external SD Card breakout board.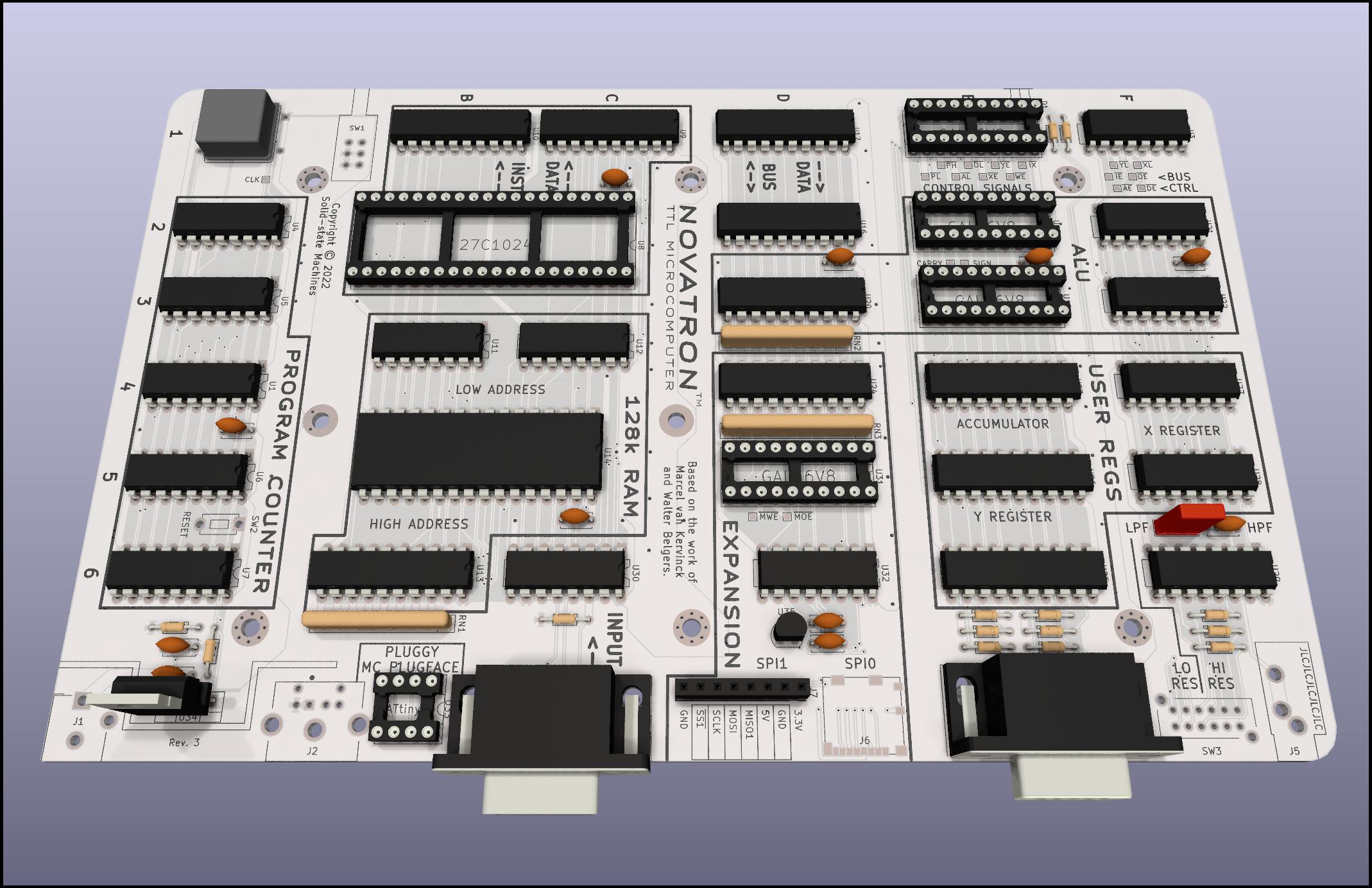 Other modifications over the original Gigatron include 6-bit audio (reducing the blinken lights to a single bi-color LED) and a hi-res output. The hi-res output is based on the Novasaur design and is selectable using a switch mounted in the same position as the Novasaur volume control. The rest of the connectors and switches match the Novasaur and are mounted in the same positions so they can use the same machined case.

A Novatron kit should be available around the same time as the Novasaur kit, or shortly thereafter.