Parts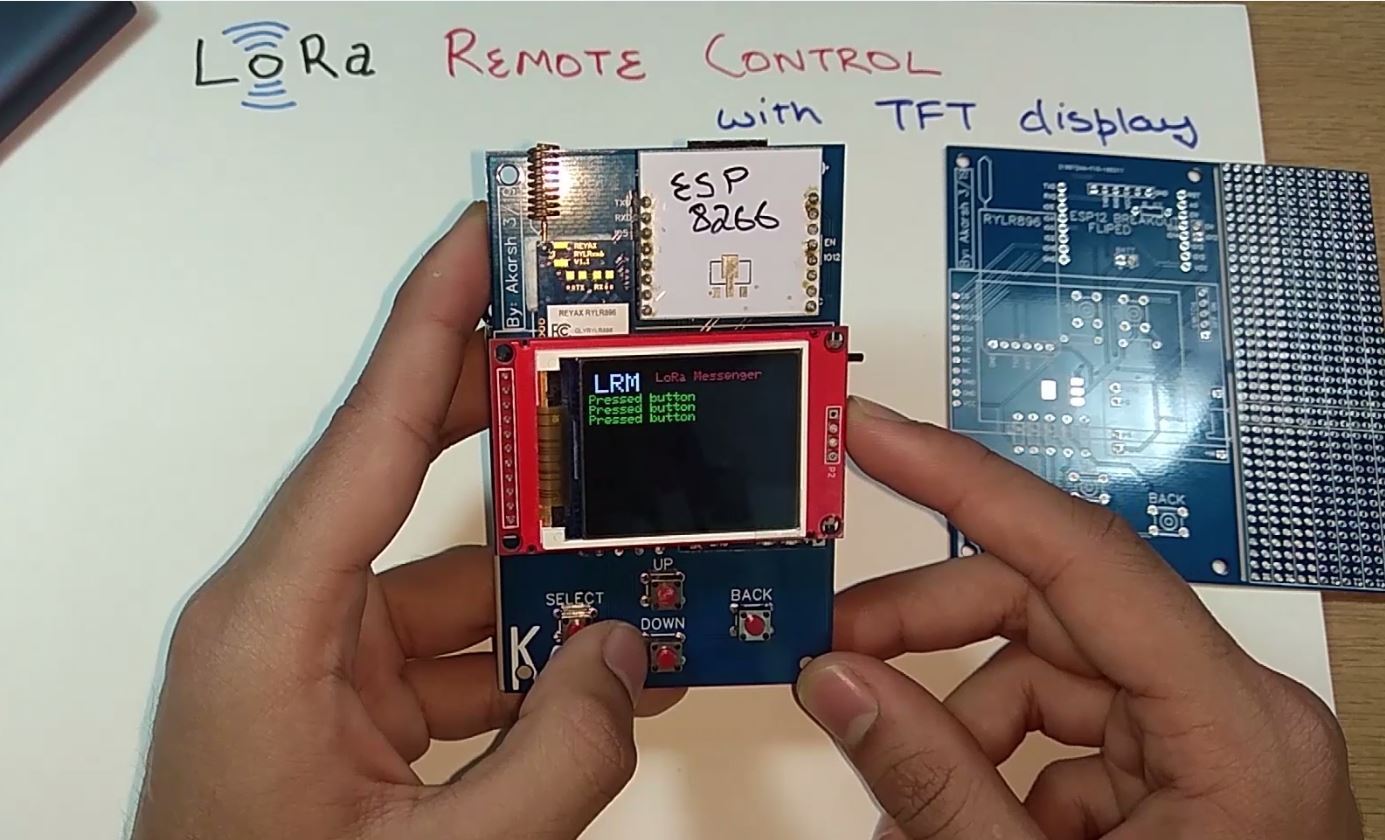 Firstly as the main part, I used an ESP8266 module with a breakout board. Attached it on the PCB using some male and female headers. I used a 1.8 inch TFT SPI display, TP4056 module for battery charging and protection and an old mobile phone battery.
For the LoRa purpose, I used an RYLR896. I highly suggest this module as it is very easy to use over UART using AT commands.
You can find the parts below:
3) TFT display
6) My PCB design
For the last two parts if you have difficulty in finding them out you can message/email me and either I can help you find it in your area or I can ship them to you if you wish.