Making a couple of changes to the design allows me to reduce the part cost by forty percent.  Here's Little Flash (left) and Little Flash 2 (right).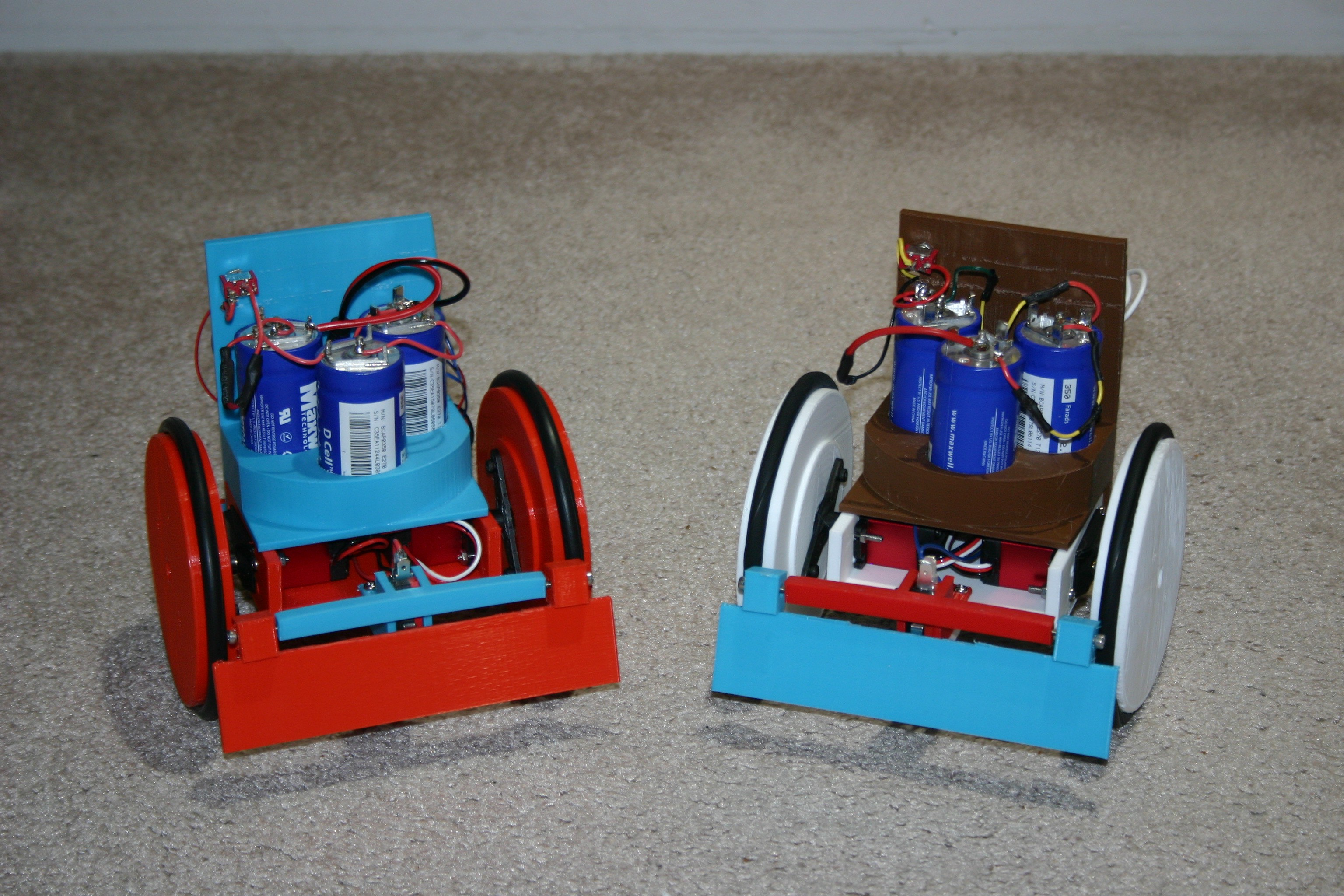 Daren Schwenke suggested a modification to the servo motors that allows me to remove the Arduino motor shield (a costly component). I do lose current detection, but that seems to be insignificant in the scheme of things. Changing the dc to dc converter to a "non metered basic unit" reduces costs further.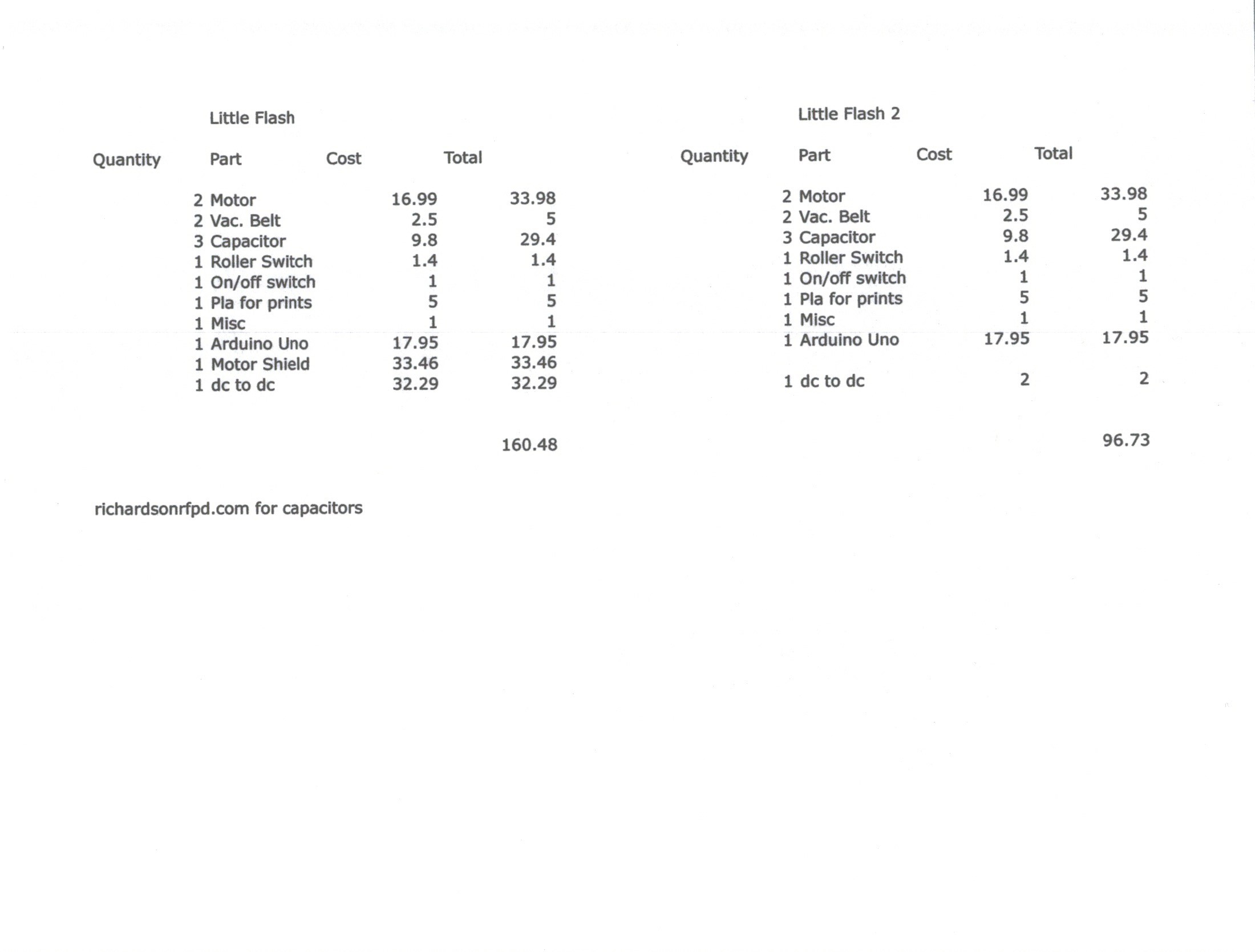 This year's competition is about moving toward a market solution for a given device--I thought I would at least try to move toward lower costs while maintaining functionality for Little Flash.
Little Flash is powered using three 350 farad capacitors (in series). Her drive motors are metal gear servos (with electronics and end stops removed). 
Currently, she runs for over 25 minutes on a single charge and the charge is supplied using a constant current supply (10 amps for 40 seconds). 
I expect to use three 3000 farad capacitors (in series) to quickly charge Little Flash--this could result in Big Flash; something we'll see in a few days.