I have tried to develop some kind of hard shell for the URU Key device but, unfortunately, I do not have relevant skills and materials. However, testing the URU Card and carrying it around on daily basis showed it's excellent versatility. The built in display definitely works better than just some LEDs and gives much more information on the device status.

So, I have updated the design to build the URU Key in the form-factor or normal credit card as well. Main challenge here was to find the ultra thin battery capable to run the device. At last I have found one and ordered the PCBs.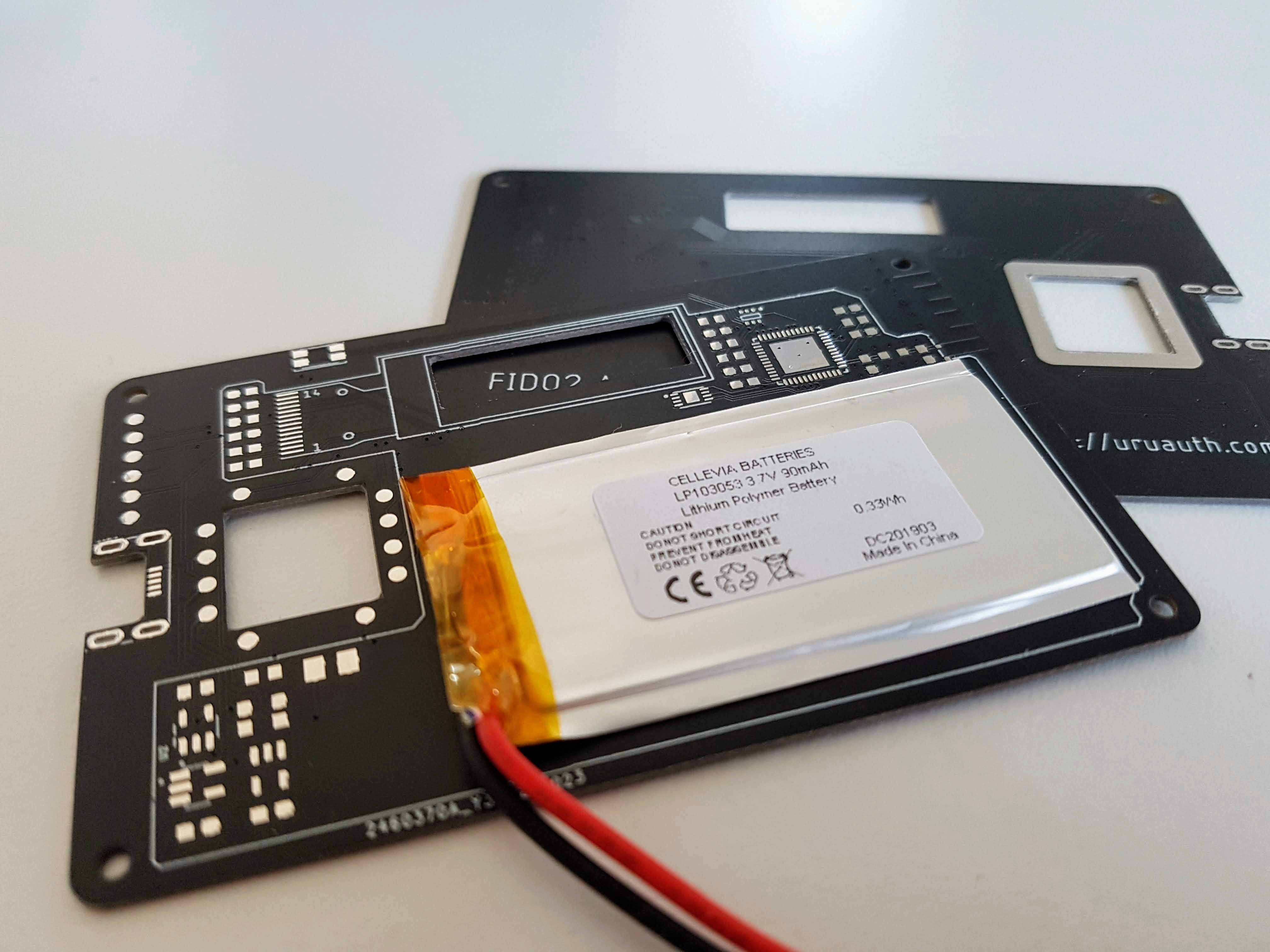 The battery is only 1 millimetre thin and can be fit inside such a small device.
A few more parts for the device are still in transit but I already can't wait to start building it.
Stay tuned!