The Problem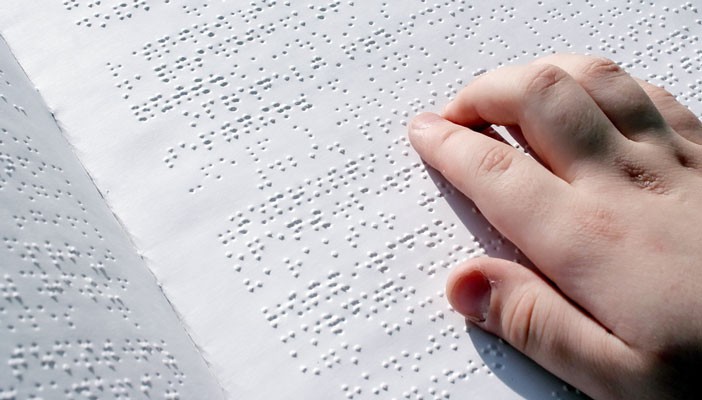 Just like anyone, being educated and literate is essential to the well being of people who are visually impaired. Education gives the visually impaired the opportunity to thrive, contribute to society, and have a successful career. Literacy in the Braille system is so crucial to the employment of the visually impaired that 80 percent of the visually impaired who are employed can read Braille. 
However, in recent years, the Braille literacy rates has been on the decline. Today, less than 10 percent of the visually impaired children can read Braille, where as the number was about 50 percent in 1950. The consequences? Over 70 percent of visually impaired adults are unemployed.
One reason for this trend is the lack of access to a Braille education. There are far fewer Braille teachers in America compare to the number of visually impaired students.
According to the National Federation of the Blind, "There is a chronic shortage of teachers who are qualified to teach Braille. It was reported in 2003 that there were approximately 6,700 fulltime teachers of blind students serving approximately 93,600 students"
Another reason for this trend can be traced to the advancement and availability of personal audio player and text-to-speech technology, which eliminated the need for the visually impaired to understand Braille in order to gather information. While audio gives student information, it doesn't teach them reading and writing skills, such as grammar, spelling, and composition, all of which are essential to literacy.
"Audio can give you information, but it can't give you literacy," said Chris Danielsen, a member of the National Federation of the Blind.
According to Jim Marks, a board member of the Association on Higher Education and Disability, "We stopped teaching our nation's blind children how to read and write."
---
The solution


Knobo will help visually imparied students master the two key aspects of literacy:
Read Braille: Help student practice Braille independently.
Write Braille: teach student Braille typing. (Work in progress)
Knobo also uses audio technology to aid Braille learning instead of harming it.
---
How it works (Read Braille)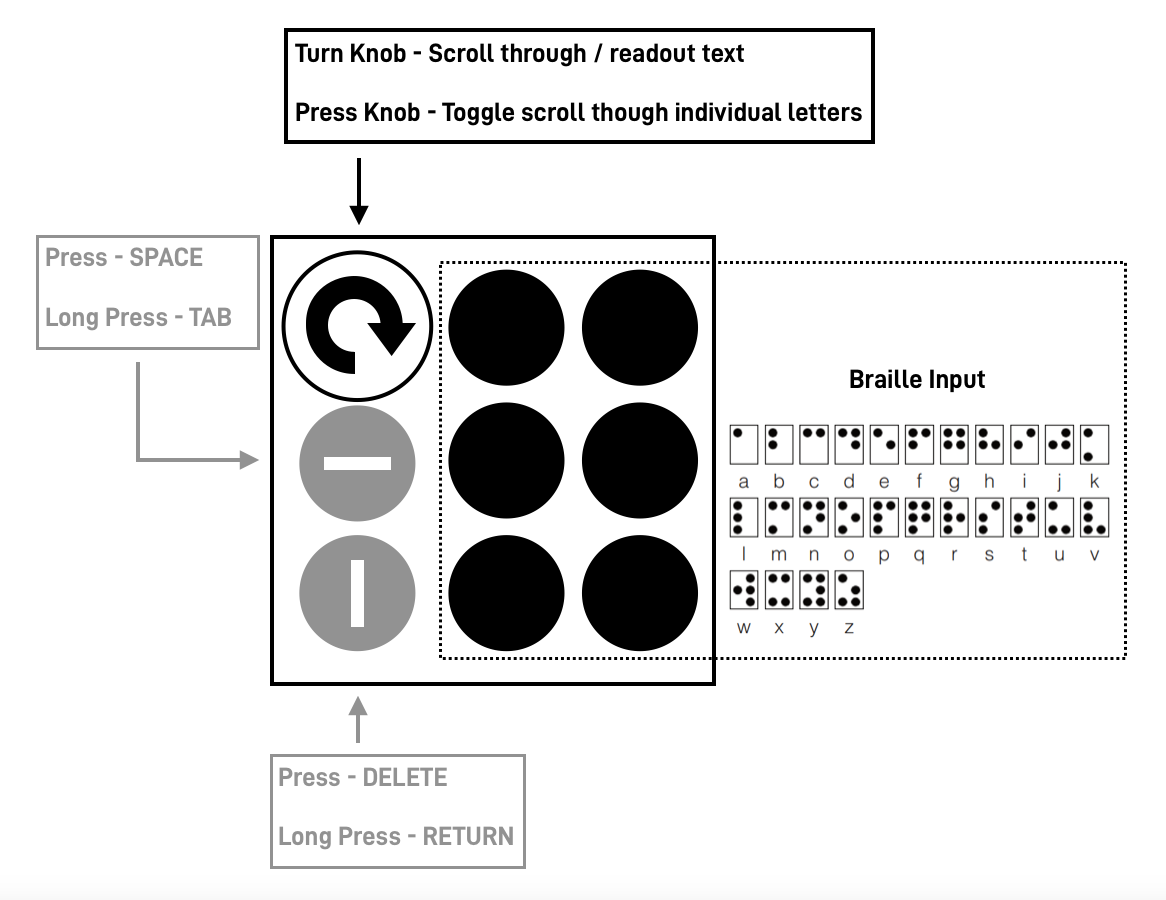 Knobo is compatible with JAWS, Voiceover (Mac), and Narrator (Windows).

No device driver is needed to use Knobo. The user can start using Knobo immediately after connecting it to the computer using a standard USB cable.

The six black keys on the right side of Knobo resembles the six dot cell in the Braille System. To check a letter, the user would simply press down all the dots present in that letter, and the user would recieve immediate audio feedback on what that letter is.

With Knobo, visually imparied students can now practice Braille at home without the presence of a Braille instructor. It may even allow those who don't have access to a Braille class to learn Braille independently.
---

How it works (Write Braille)
*This is still a work in progress*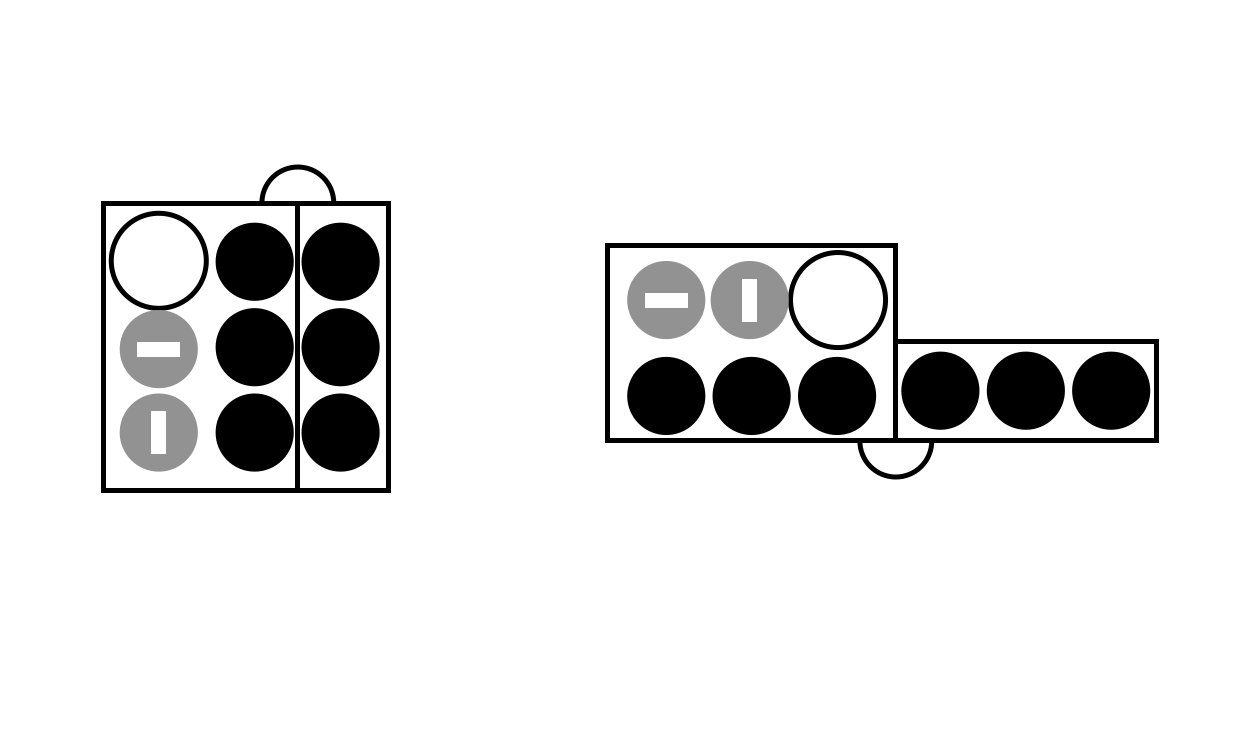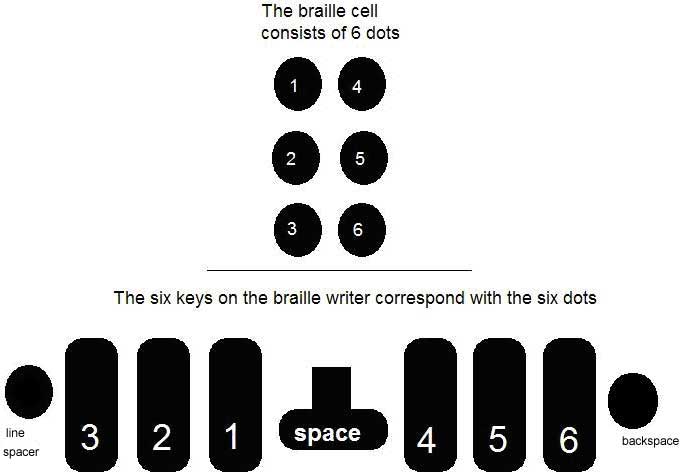 The new version of Knobo will have a hinge that will allow the device to rotate, which will convert the key layout similar to the ones on a Braille writer This will help student transition from using the standard Braille cell to typing on on a Braille embosser or Braille keyboard.
The two silver keys are the "special" keys, and they each have a unique grove on them so that a person that is visually impaired can differentiate them from the black keys. They each have a long press output in addition to the short press.
The knob is used to navegate through and read out texts. It can be switch between 2 modes: scroll though one word at a time or one letter at a times. To switch mode, press down on the knob.
Knobo can also serve as a more portable keyboard for visually imparied computer users.

---

Inspiration

Knobo is inspired by two traditional Braille teaching tools: The Braille peg block and the swing block.
Using the Braille peg block, a Braille insructor will insert different...
Read more »