weird thought:
A) wind is caused by hot-air meeting cool air. Presumably, the less-dense hot air pushes the denser cooler air.
B) the sun reaches the surface of the earth each morning, at a rate of 1038mi/hr
C) the night-air is cooler than that which is heated by the sun
Then: there should be a constant east-west wind following the sun's reaching the planet's surface, at 1038mph!
Flat Earthers Unite!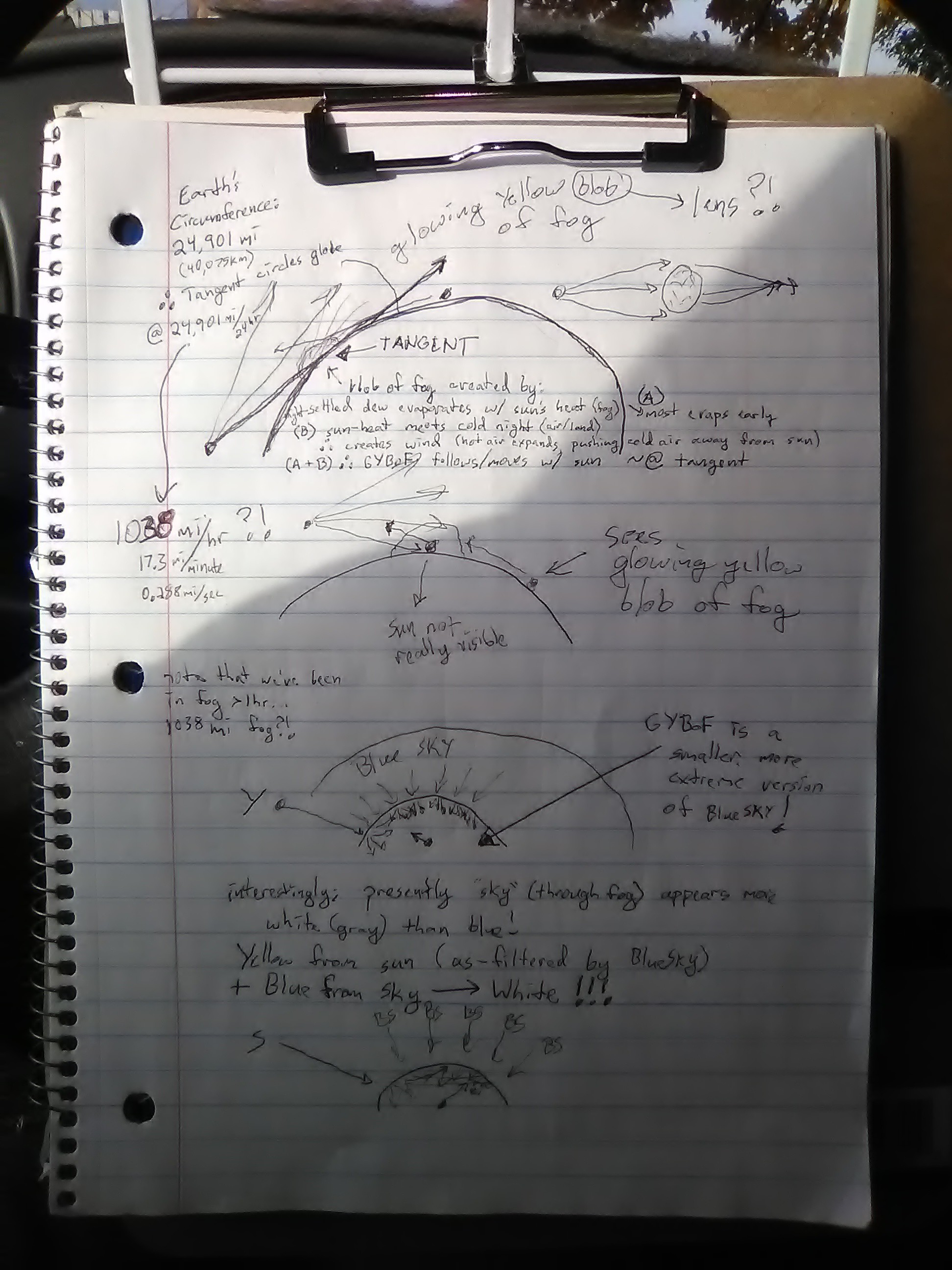 (Arising from thoughts on why pre-sunrise the sky was clear, but during sunrise we were engulfed in fog)