➢Step descriptions:
✦Step 1:-Like always,we have printed the circuit on photo paper, and press it with iron.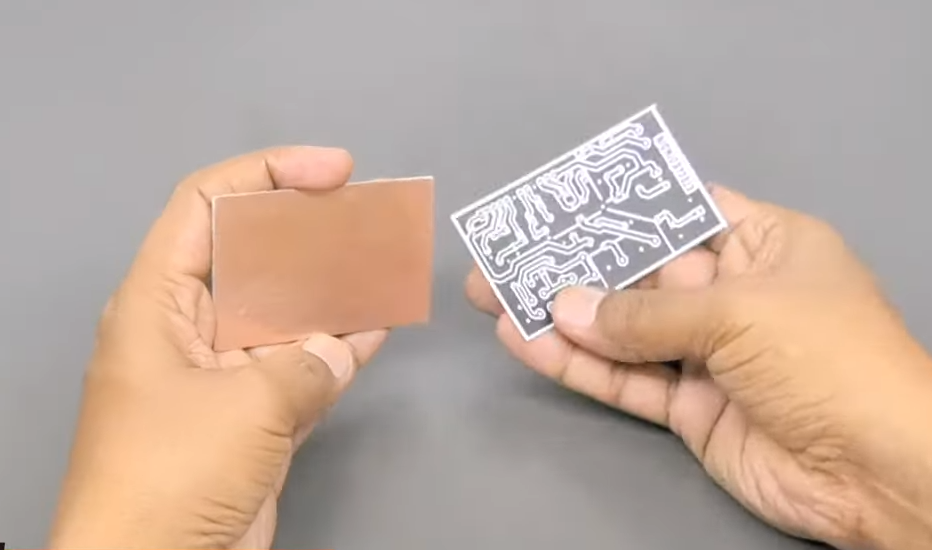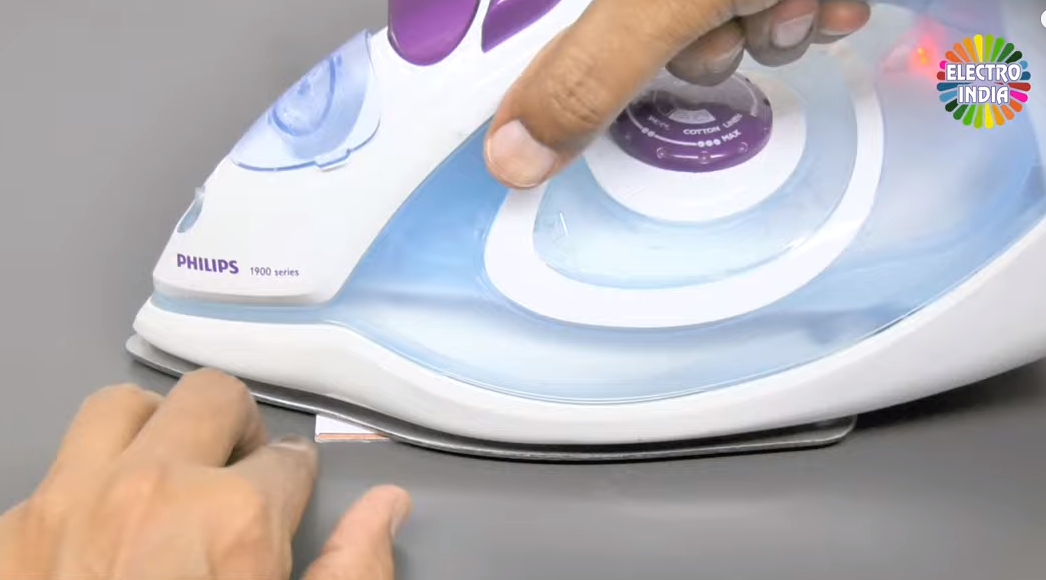 ✦Step 2:-Put it into the water and rub it softly, after this submerge it into ferric chloride, and shake it slowly around 15 to 50 mins.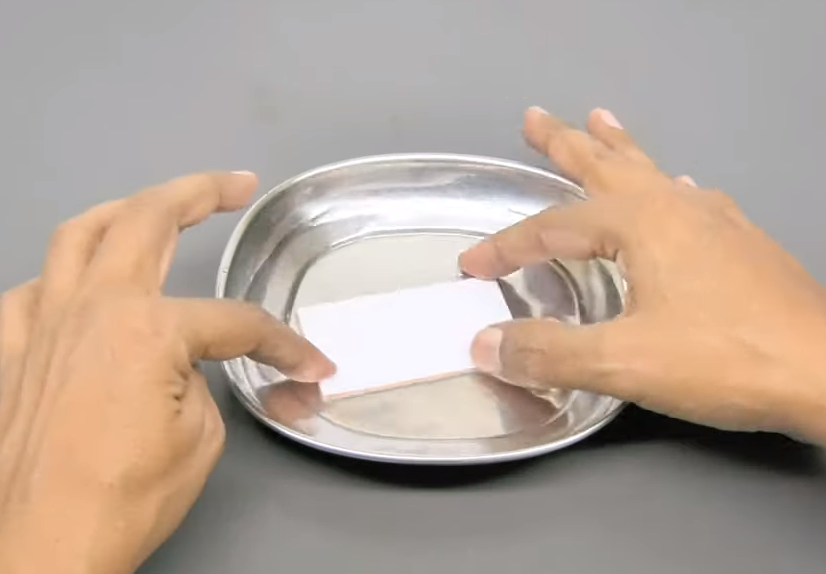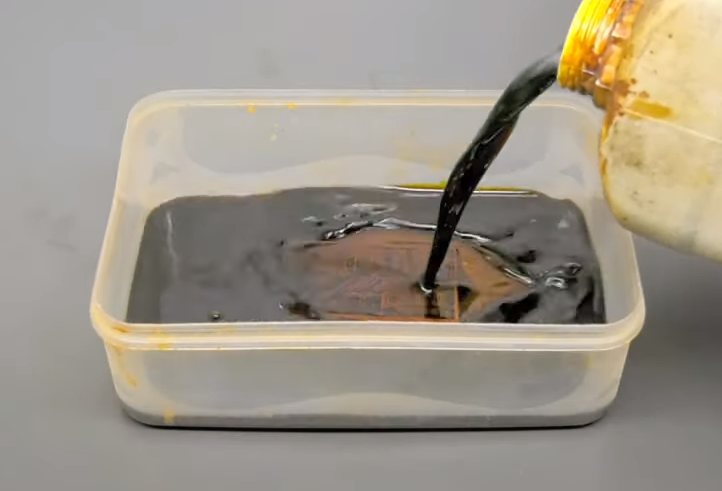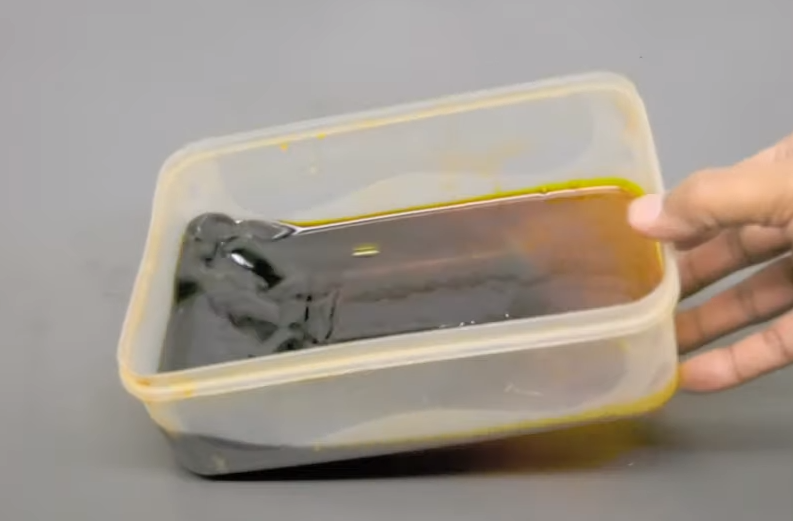 ✦Step 3:-This process will be completed, after this, we will wash it with water. We will remove the print with help of thinner.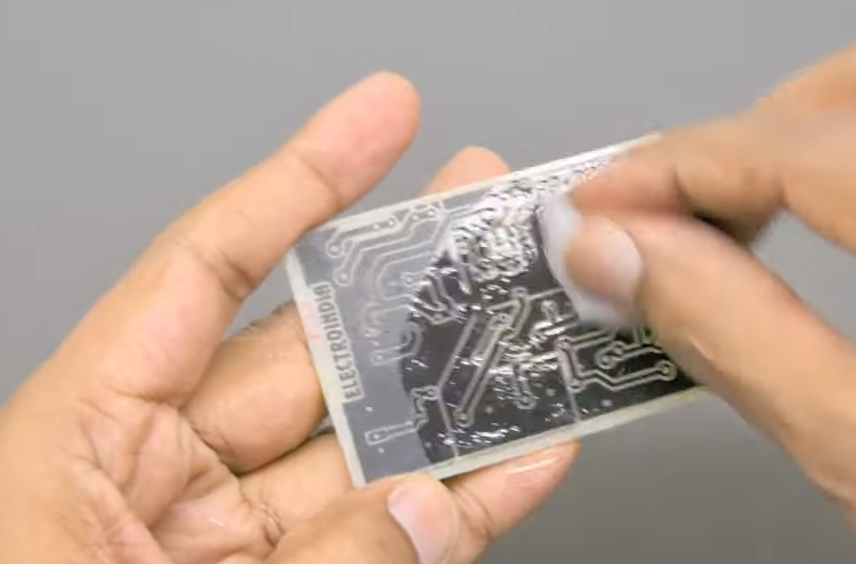 ✦Step 4:-Now make some holes.

✦Step 5:-After making the holes we will stick another print on the top, and remove it.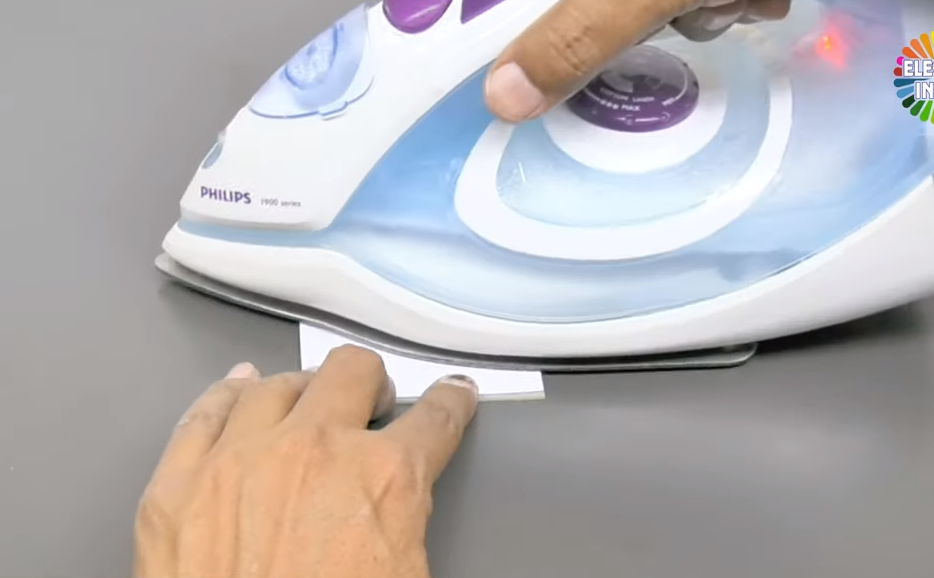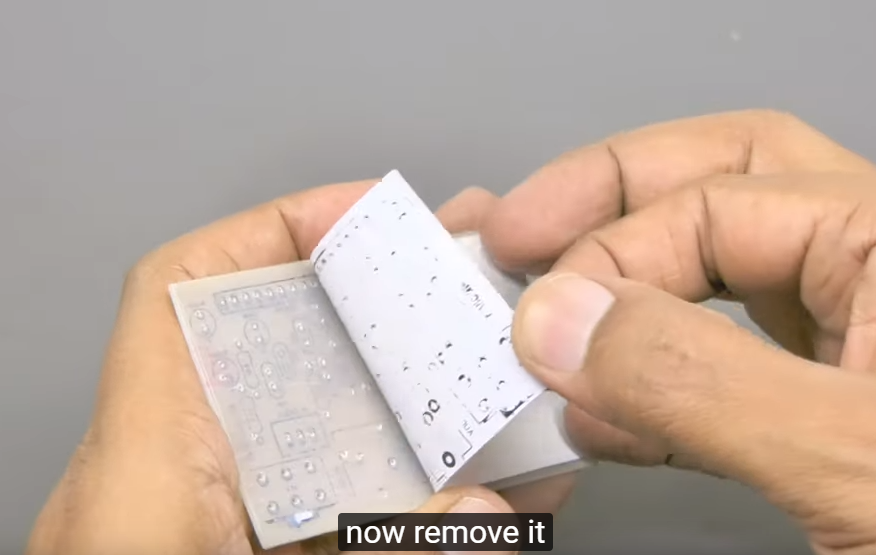 ✦Step 6:-For better viewing, we can apply vegetable oil on it. And the PCB is ready.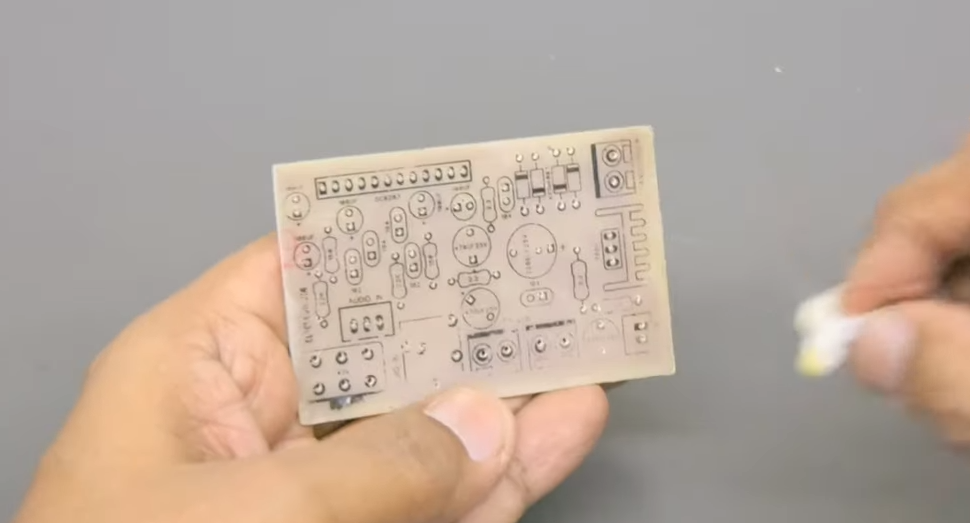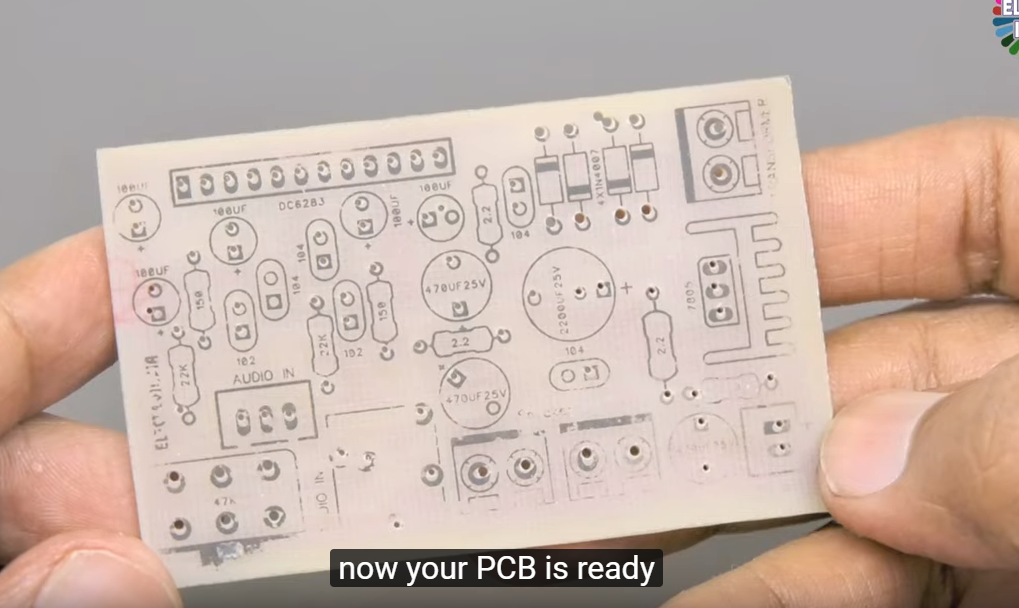 ✦Step 7:-Let's start the mounting. First of all 2 resistance.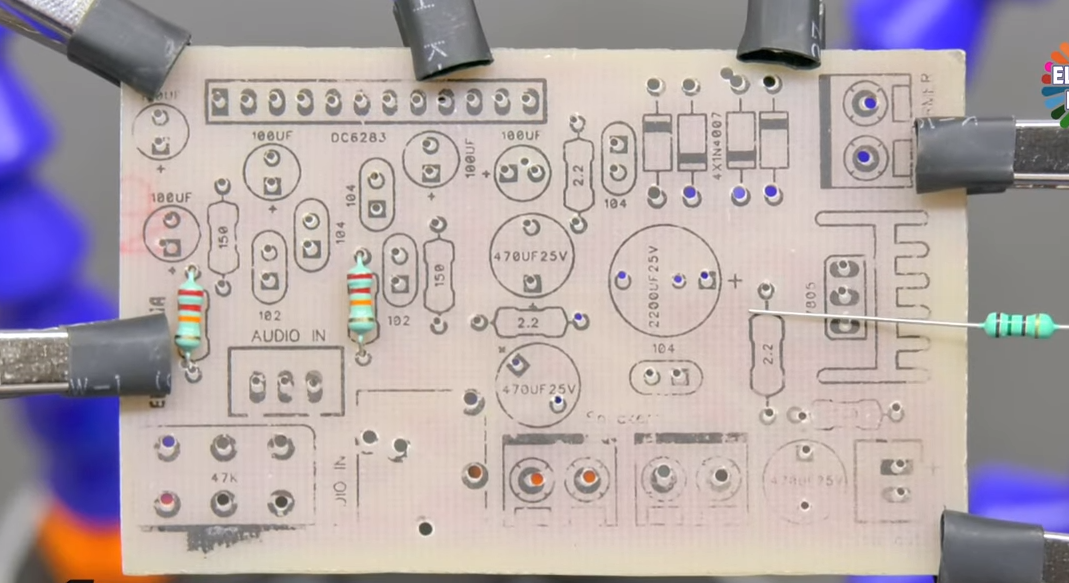 ✦Step 8:-Solder and install all these parts below on the board:
1 AUX Socket 3.5mm
5 Capacitor 100uF 
1 Capacitor 2200uf25v 
3 Capacitor 470uf 
2 Capacitor 0.001uF 102 
4 Capacitor 0.1uF 104 
3 Connector - Screw Terminal 2 Pin (5mm pitch)
1 Connector 2 Pin (2.54mm) 
1 Connector 3 Pin (2.54mm) 
4 Diode 4007 
1 IC CD6283 
1 Potentiometer- Dual 47K 
1 Regulator IC 7805 
1 Resistor 1/2 Watt 2.2 OHM 
2 Resistors 1/4 Watt 150 OHM 
2 Resistors 1/4 Watt 2.2 OHM 
2 Resistors 1/4 Watt 22K 
1 Resistors 1/4 Watt 560 OHM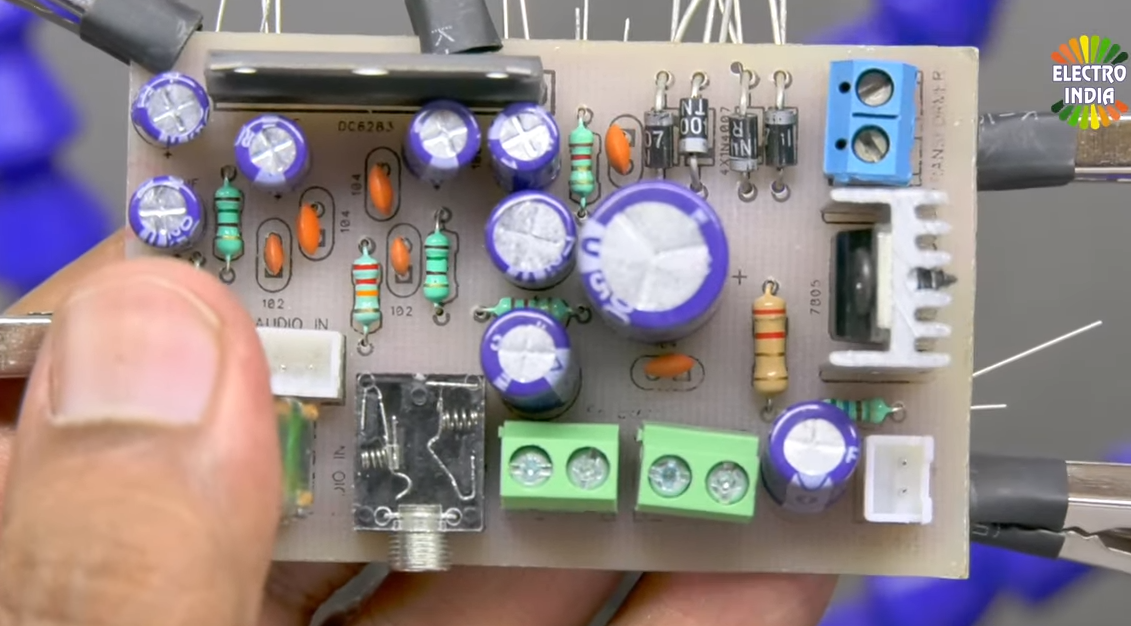 ✦Step 9:-Cutting the pins.

✦Step 10:-Before soldering we will apply liquid flux, then soldering.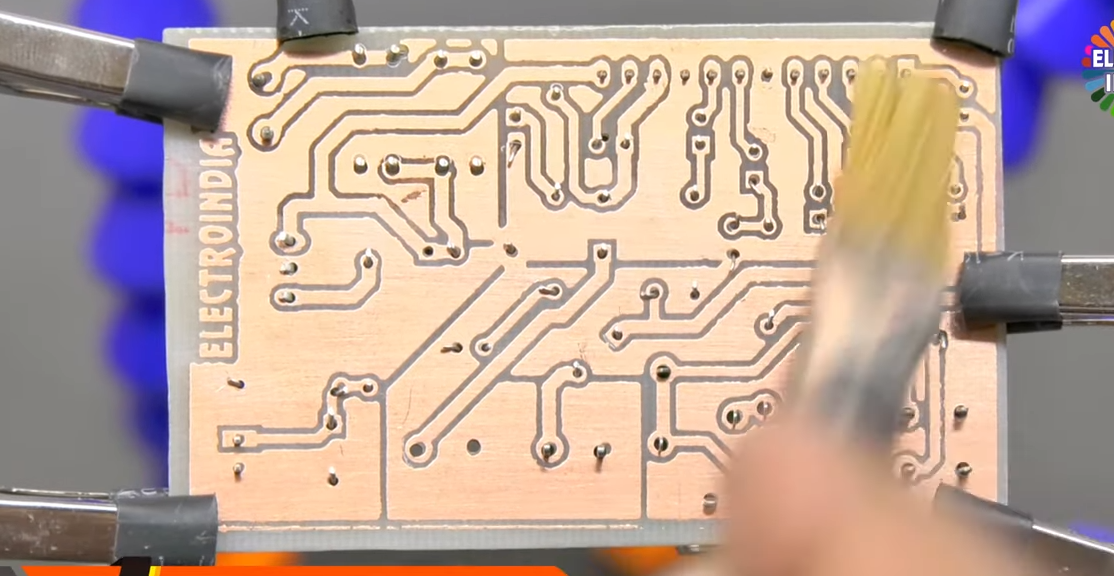 ✦Step 11:-.Attach a knob and a heatsink on ic.

✦Step 12:-Prepare a 12v 1amp transformer,connect it.

✦Step 13:-.Prepare 2 speaker boxes and connect.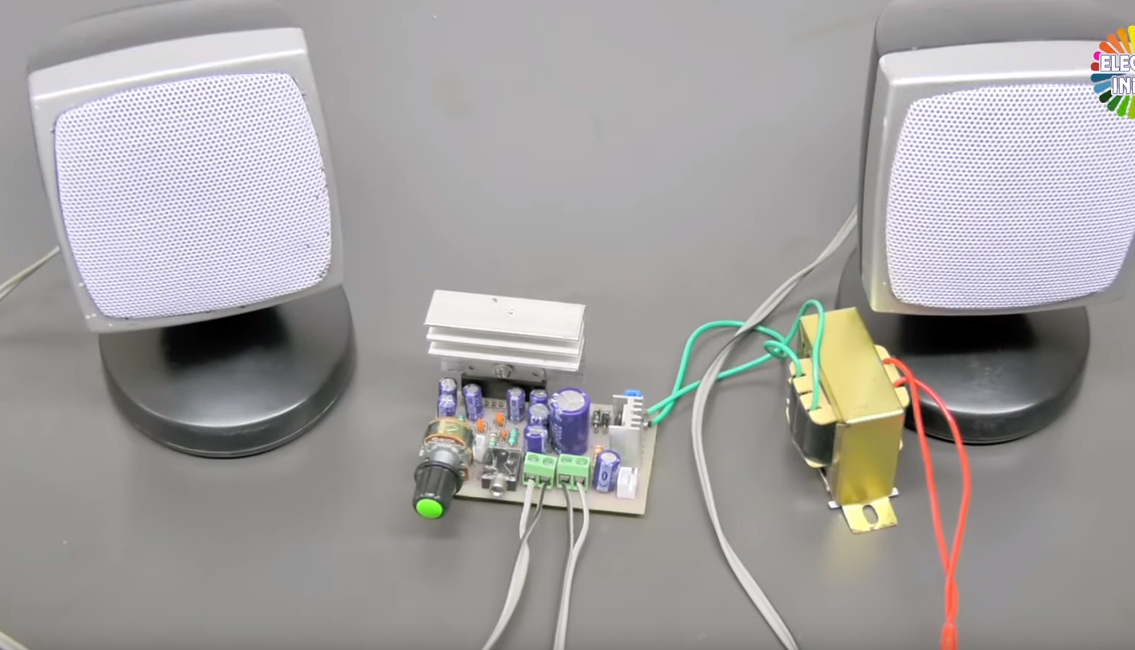 ✦Step 14:-This is our cable for connecting the phone through the aux connector, let's connect the phone.

✦Step 15:-Play.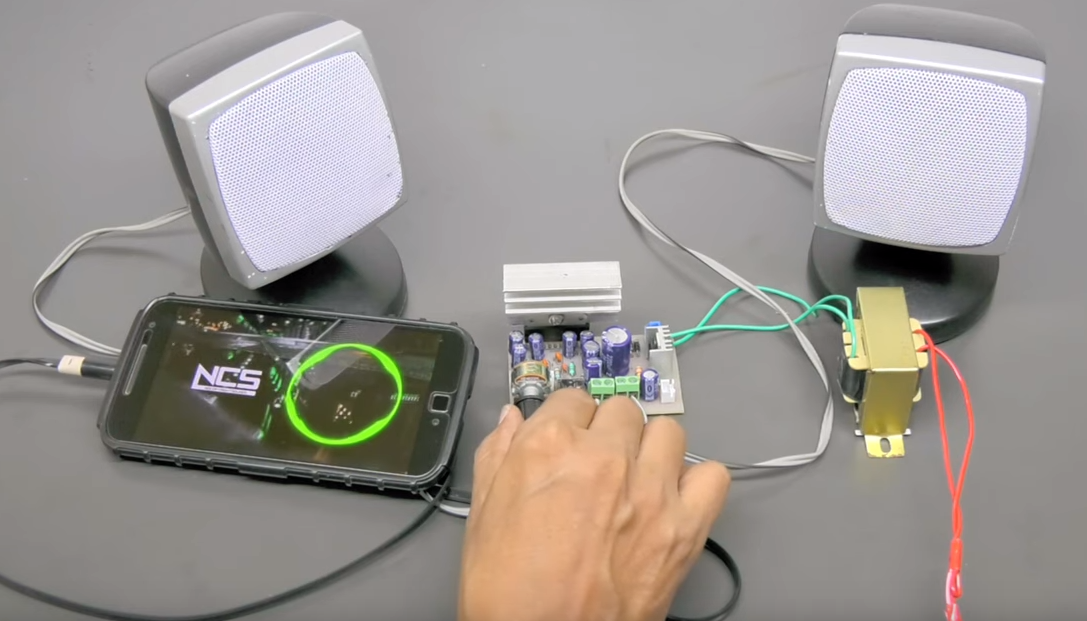 Product list:
1 AUX Socket 3.5mm
5 Capacitor 100uF https://www.utsource.net/itm/p/6484543.html
1 Capacitor 2200uf25v https://www.utsource.net/itm/p/6484477.html
3 Capacitor 470uf https://www.utsource.net/itm/p/6484477.html
2 Capacitor 0.001uF 102 https://www.utsource.net/itm/p/8453306.html
4 Capacitor 0.1uF 104 https://www.utsource.net/itm/p/8343272.html
3 Connector - Screw Terminal 2 Pin (5mm pitch)
1 Connector 2 Pin (2.54mm) https://www.utsource.net/itm/p/8310125.html
1 Connector 3 Pin (2.54mm) https://www.utsource.net/itm/p/8310125.html
4 Diode 4007 https://www.utsource.net/itm/p/300046.html
1 IC CD6283 https://www.utsource.net/itm/p/7967068.html
1 Potentiometer- Dual 47K https://www.utsource.net/itm/p/8045869.html
1 Regulator IC 7805 https://www.utsource.net/itm/p/1867804.html
1 Resistor 1/2 Watt 2.2 OHM https://www.utsource.net/itm/p/8295141.html
2 Resistors 1/4 Watt 150 OHM https://www.utsource.net/itm/p/8294705.html
2 Resistors 1/4 Watt 2.2 OHM https://www.utsource.net/itm/p/8295162.html
2 Resistors 1/4 Watt 22K https://www.utsource.net/itm/p/6491286.html
1 Resistors 1/4 Watt 560 OHM https://www.utsource.net/itm/p/8294722.html
Video on Youtbe: