The good news is: the first bit of the Q register and the ALU have been wired and they're working! Also proving that the more efficient ALU designs are a reality!

I tested for convenience the full adder and for the logic part the NAND operation, but all other logic ones are straightforward to see operating.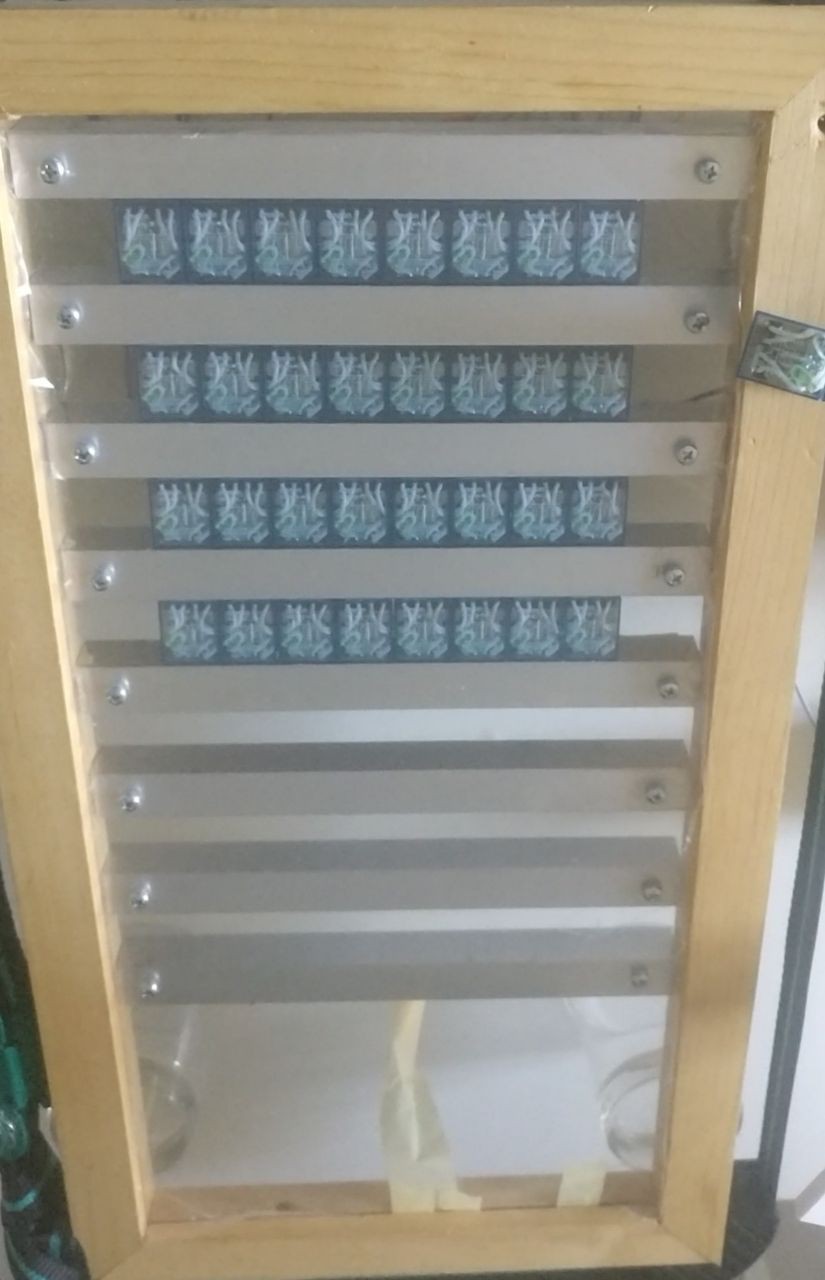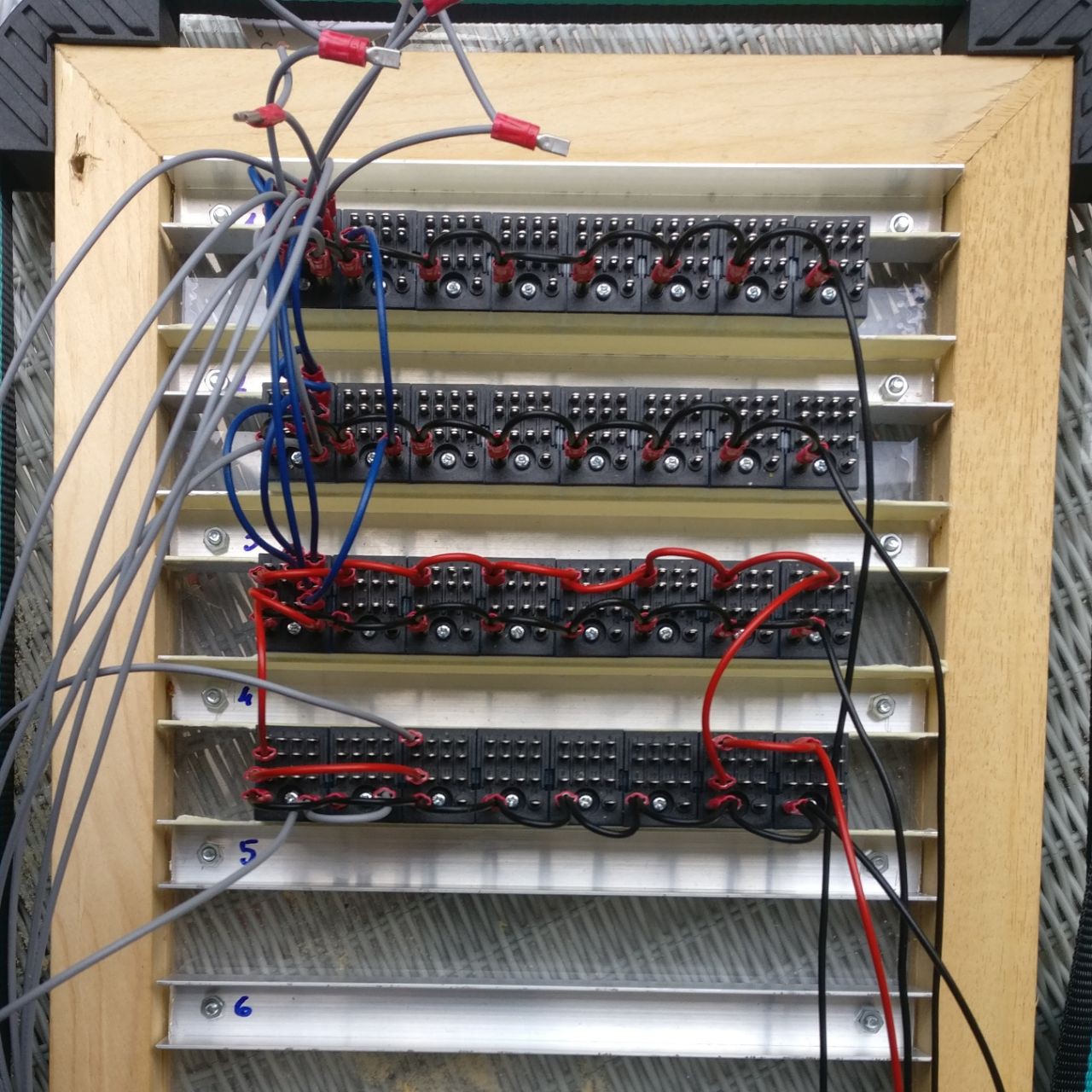 Below for example 1 of the Q register is added to 1 of the bus and a 1 carry in, resulting in a one on a "flying" bit of the R register and a carry out on second bit (note that relay view is upside down):

The bad news is that mounting it with fastons as I did is extremely difficult with "dense" relay utilization...