I have now designed a PCB which is meant to cover all my clocks, past and future.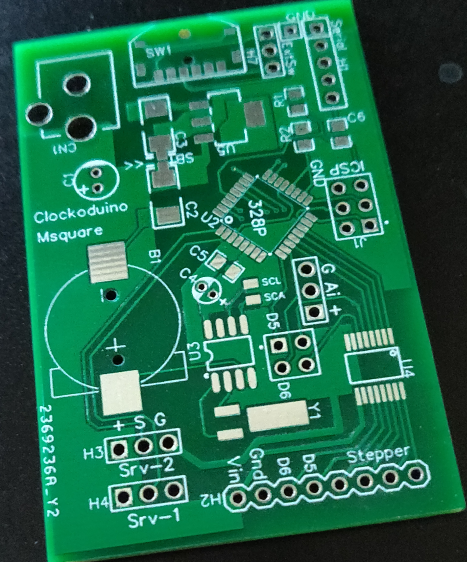 It has an ATMEL328P chip (internal clock) and a RTC chip with crystal and battery backup, a stepper driver,  5V regulator (optional, solderbridge to bypass).  and a 3way button on the edge for setting time. Last but not at least plenty of pin holes for connecting things, stepper, and/or 2 servo, 2 digital IO, one analog, Serial for programming or debugging and the standard ICSP.
I will use this on the 3 clocks I have designed, and hopefully not discover any flaws, otherwise it is an iteration more.