So one latch "building block" is this :
BOM:

1 PNP
2 NPN
1 diode for the output (might be removed in certain cases, such as when driving another base)
3× 2K2
2× 4K7 (could be 2× 2K2 if needed)
A "slice" is a "DFF and a half" : one master latch and two slaves, one of them can be connected to the processor.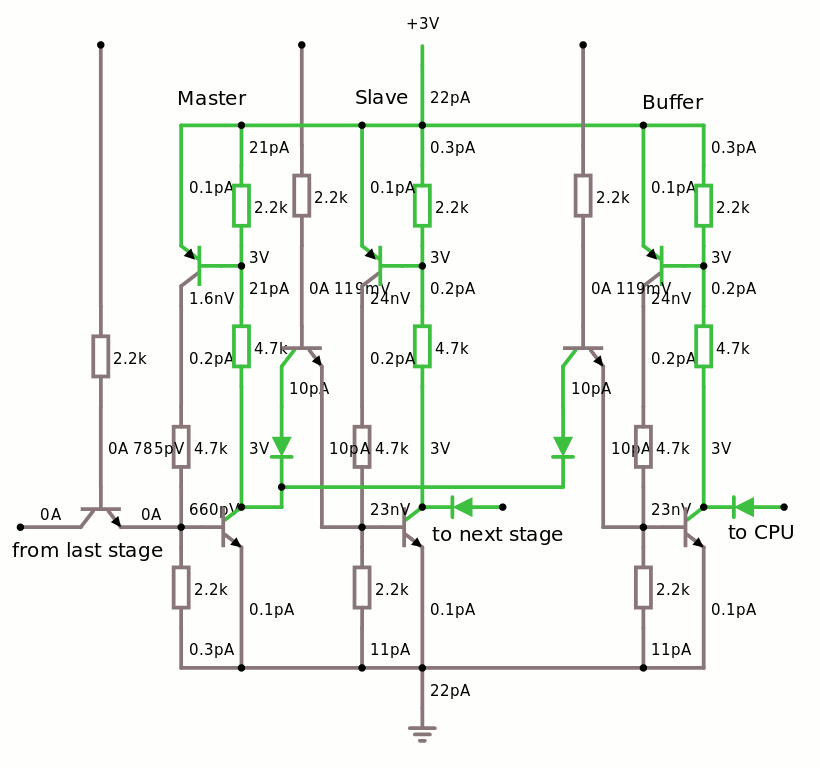 This is pretty easy to place & route on a small board.
In this example, the "slice" is configured for the receive circuit (SIPO). The 3 latches must be connected differently to perform the PISO function, so each "slice board" would have each individual latch connected to the outside so a backplane can configure the correct function.