To complete the Component Section, in this log i want to show the complete bill of materials, with the price for one unit of the robot, i have to say i'm surprised how cheap it is to build just one robot.

In my case, this development has been more expensive as i have made 3 different prototypes with its resvective components, so more or less i have spent two times the price of one unit.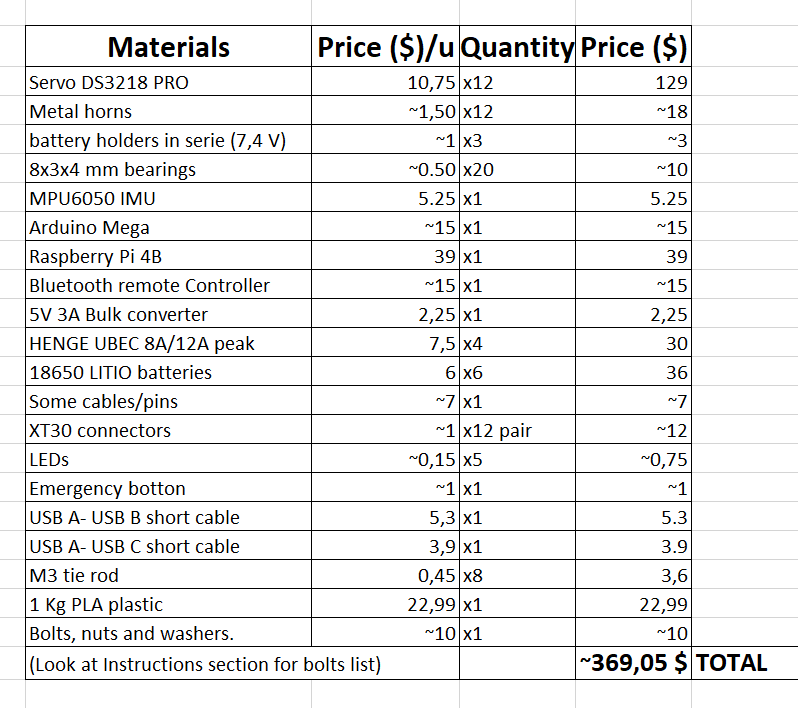 Almost all componet were bought from the typical chenese online wareshops.

Once you have all the components, the building procress is not very hard if you have experience with 3D printed prototyping.