This is leaning heavily on the fine work and assistance of @Mattia Dal Ben and his #Redox keyboard project. It uses the clone Core51822 module and has a couple of buttons and pullup resistors. That's it. I kept messing this board layout up so I wouldn't be surprised if it's connected up wrong when I eventually place an order for these. Here's the schematic.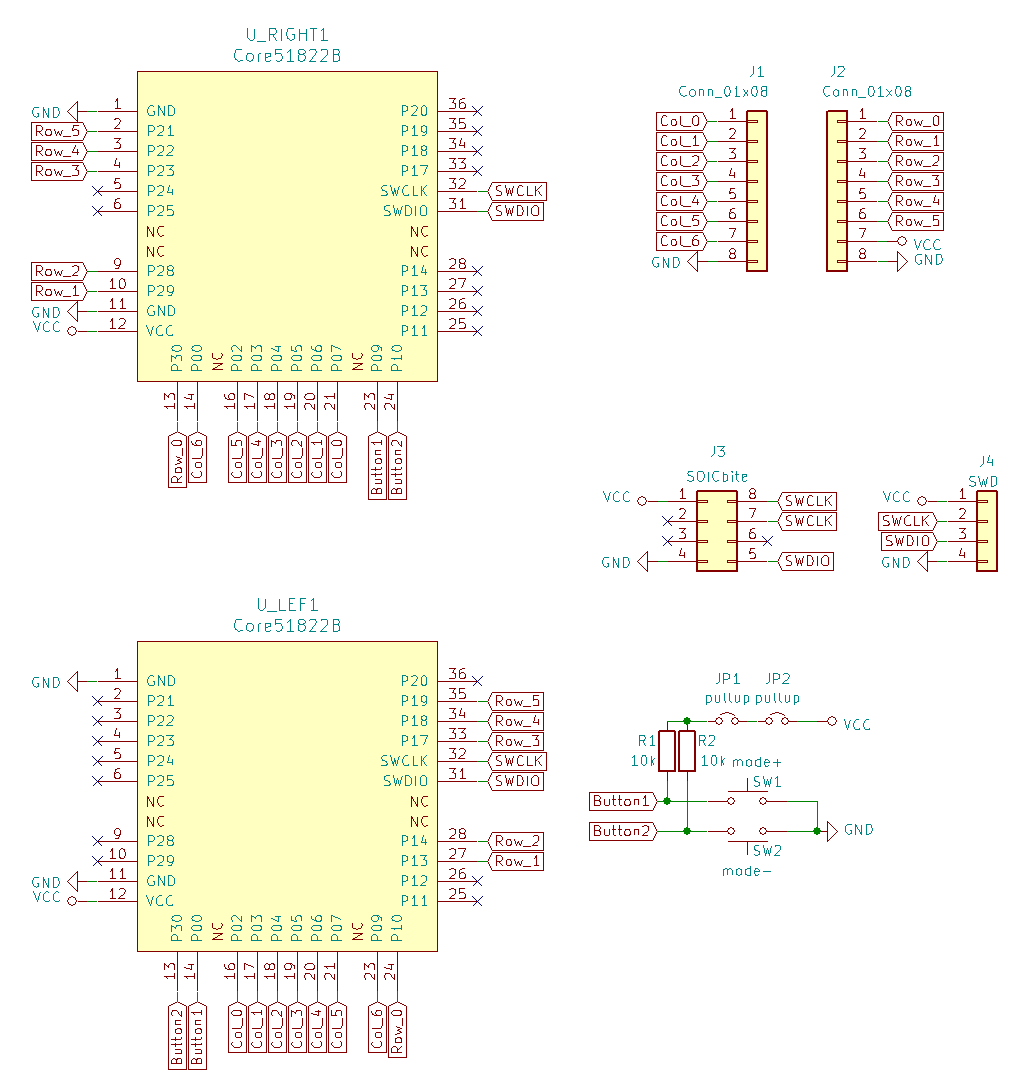 Note the pins are different from the #Redox keyboard because we have more rows, I also wanted buttons to change which receiver is being addressed and the header pins are just in a different order on the aerodox base PCB, so it will be better to change the configuration file than route traces across each other. 
There are also two pullup jumpers and I have extended the switch footprints to work on top or bottom sides, as this is a reversible board for both left and right halves of the keyboard.
Here's what it looks like.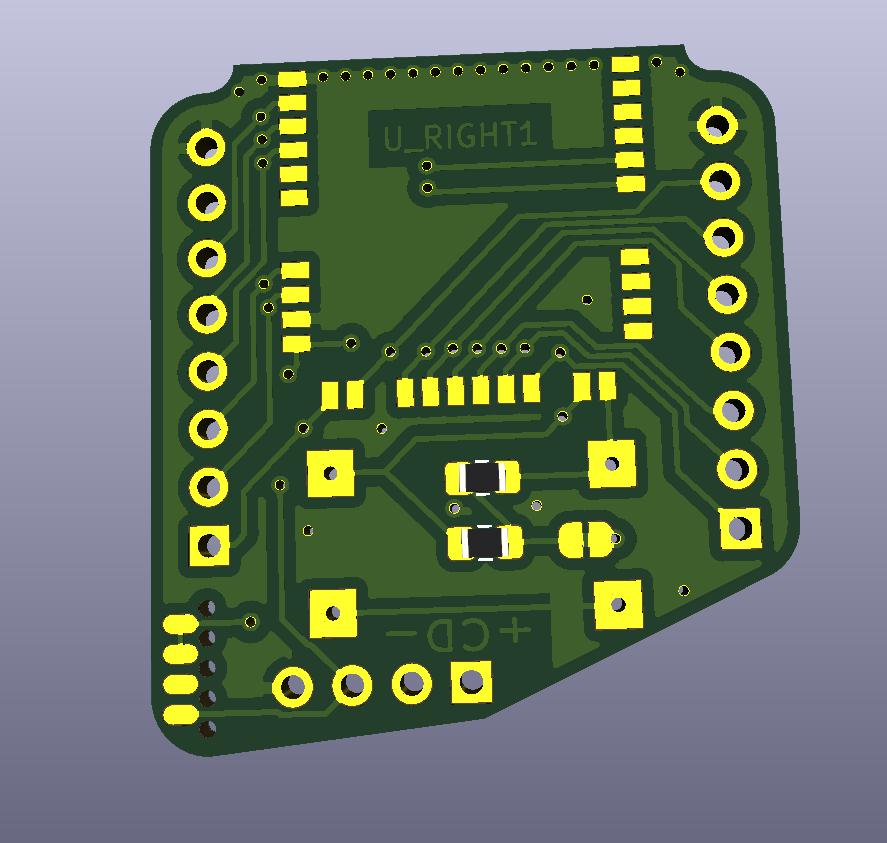 I have minimised silkscreen (only on the polarity indicator for the #SOICbite Programming/Debug Connector Footprint ) and used copper under soldermask where I can, for visual subtlety when installed. There are also standard 0.1" SWD pins, as I haven't tried using SWD with the SOICbite yet and I want a fallback if it doesn't play nicely with the programmer.
The unusual angles on the bottom right board edge are to allow clearance with the thumb cluster keys, which are quite close to the motherboard header pins. 
Oh yes, I also removed unused pads for the Core51822 module, to help escape the nets.