Although this concept had already been successfully done by several people before me, I wanted to prototype a solution to prove out
That the TS100 worked as expected using USB-C
That it was enjoyable to work with the Iron
I made a couple of early prototypes of boards I called the "Flexi Friend", which was basically an Female XT60 connector and either a screw terminal or a barrel jack connecting it.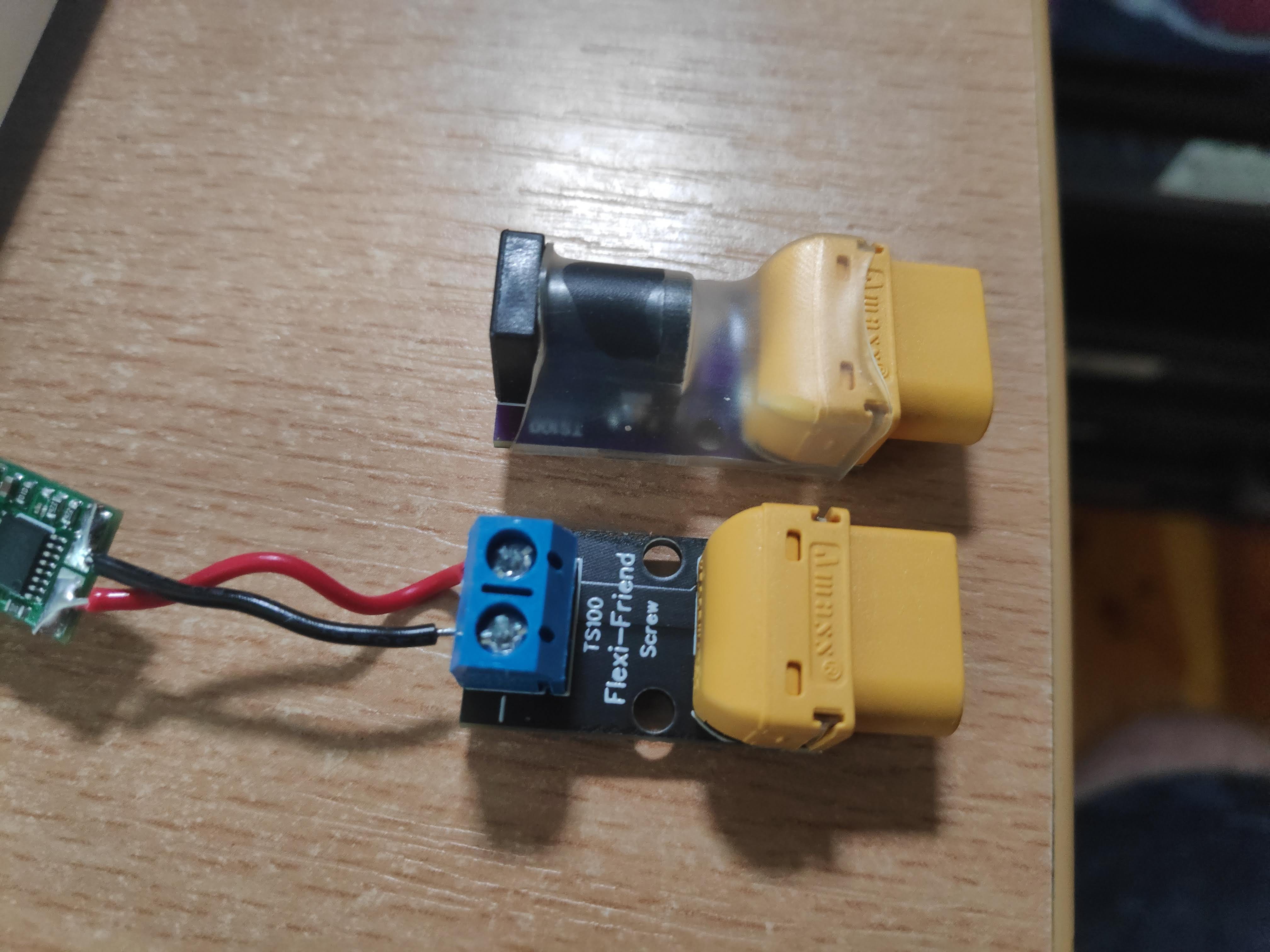 I also was wondering using these "Flexi Friends" together with existing USB-C power sink modules such as the one pictured above, would be a more economically viable product, as let's face it, this product is a very very niche thing!
You could take the existing PD adapter I'm using and plug it directly into the TS100, but the weight of the adapter and the inflexibility of the cables don't make it very pleasant.


I have been using the cable above to power my TS100 from USB-C for the last 3 months or so and I'm loving it! So much so that when I moved house, I didn't even bother unpacking the regular PSU I had for the TS100. I even have a power bank capable of delivering 60W so I can battery power my TS100 now too.
I decided to go ahead and make a PCB with the PD sink IC on to reduce the amount of adapters you need to connect in chain to power the iron. I'll cover my attempts at this in a future update!