Face Mask Disinfection Device
UV-C / Heat, Arduino controlled, face-mask disinfecting device for Coronavirus (SARS-CoV-2)
This is an open source project shared under Creative Commons
"Attribution-NonCommercial-ShareAlike" CC BY-NC-SA
Disclaimer: This document falls under the "Good Samaritan Law".
Problem Statement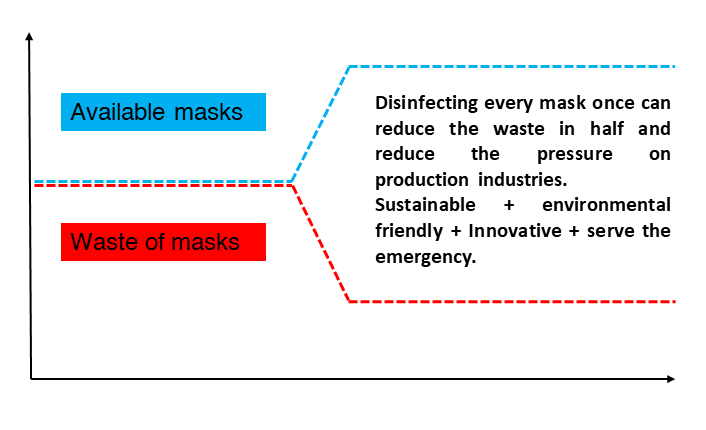 This device is a low budget and portable solution- that effectively uses UVGI and dry heat to disinfect face masks from SARS-CoV virions. The make of the device is simplified to enable easy production by people who have access to a maker space.
Version 1 
•Dual protection: UV-C + dry heat
•Alarm: indicator for temperature differences.
•Affordable and easy to make.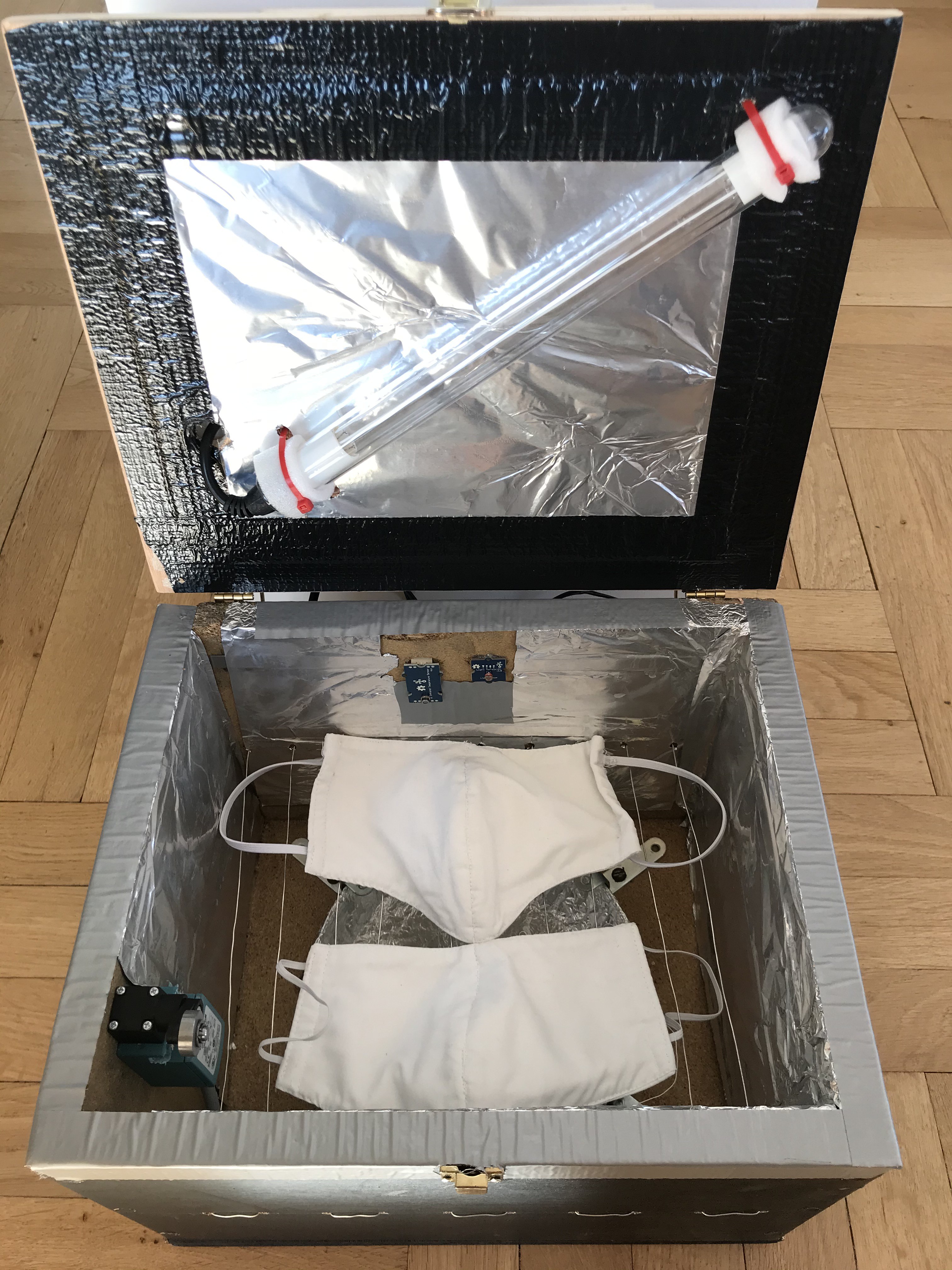 Version 2
•Dry heat from infrared – cost effective and accessible to all.
•Can disinfected face shields as well.
•Can choose the combinations b/w UVC and Dry heat – or just one of them.
•Can accommodate more masks.
•Opensource – downloadable CNC, laser design files.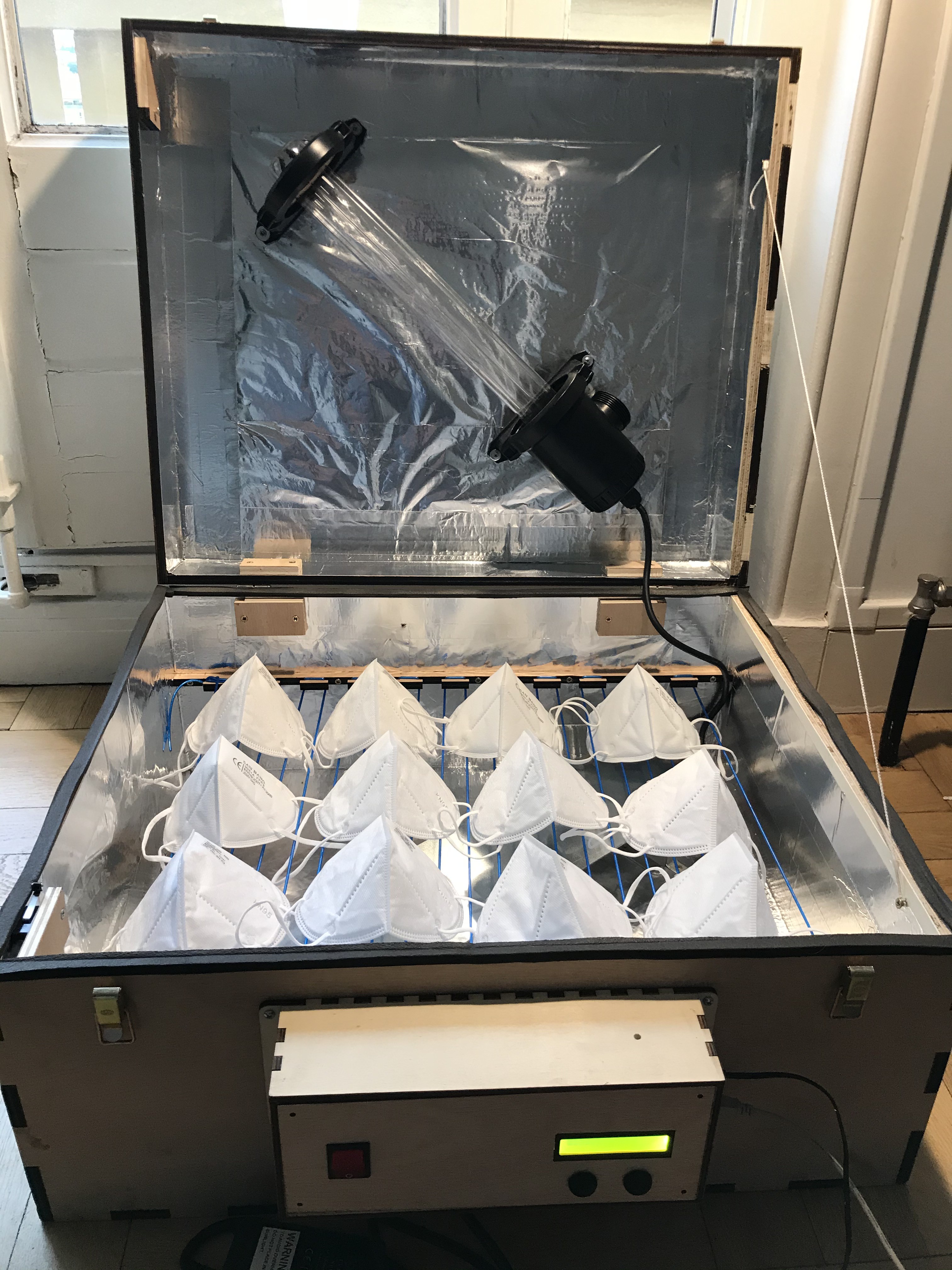 Published on: 
This publication explains in detail the method to build both V1 and V2 of the Face Mask disinfection device.