For 3.5mm headphone jack, use the following.
The terminals below are for the tip, ring 1, ring 2 and sleeve structure.
Two terminals are located on Ring 2, so it can be used regardless of 3-pole or 4-pole.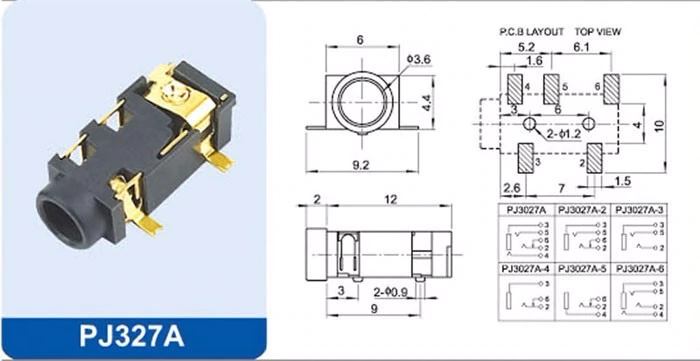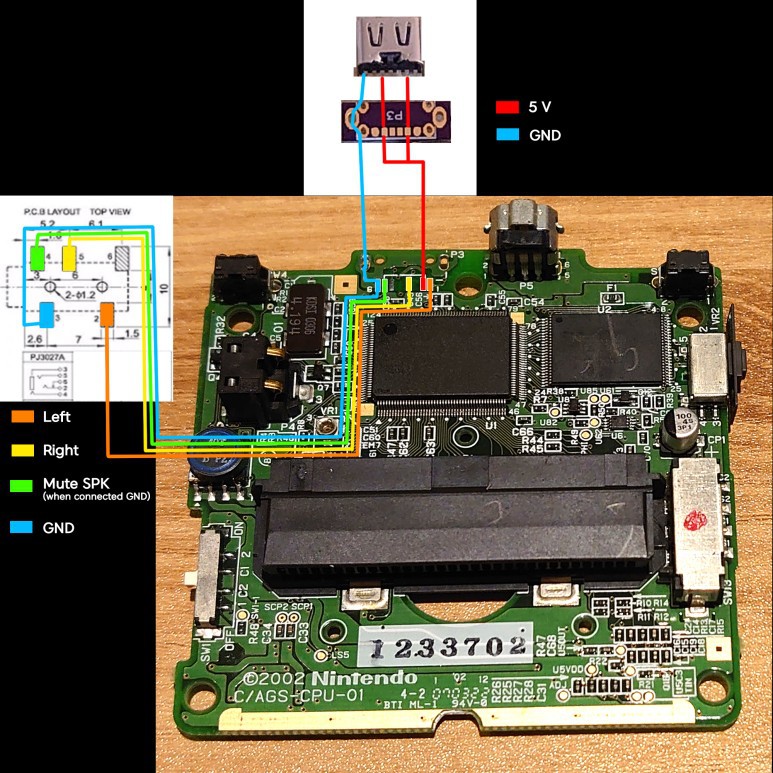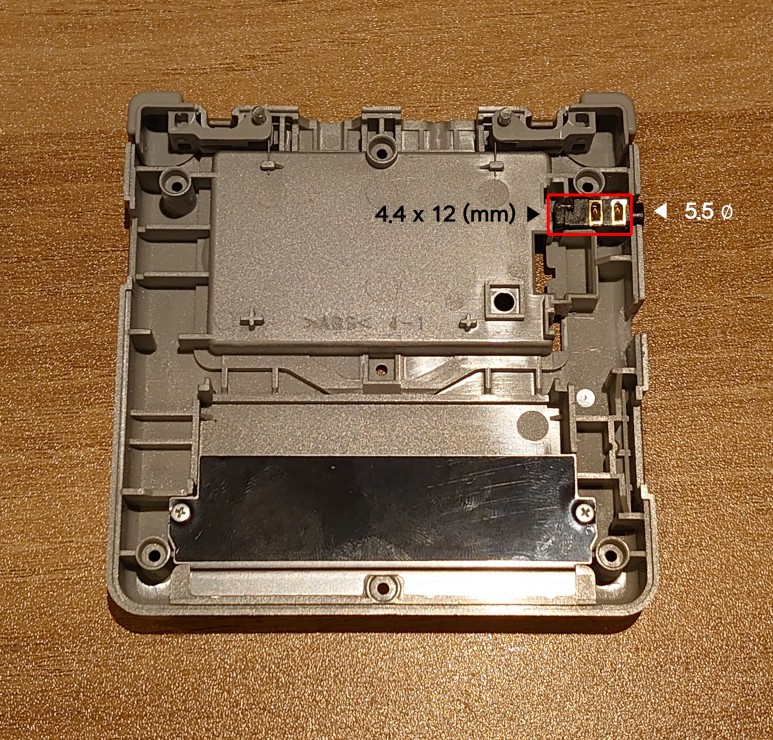 For the GBA SP bottom shell, just make the space between the battery terminal and the battery latch as above.