From last week's episode...
The result is surplus torque and steps/mm, so the next rev can use a larger diameter to get more (all?) of the string wound onto the drum in a single helix of more nearly uniform diameter. Currently the steps/mm changes when the string fills the (thin) drum and winds back over itself [...]
---
So... yes.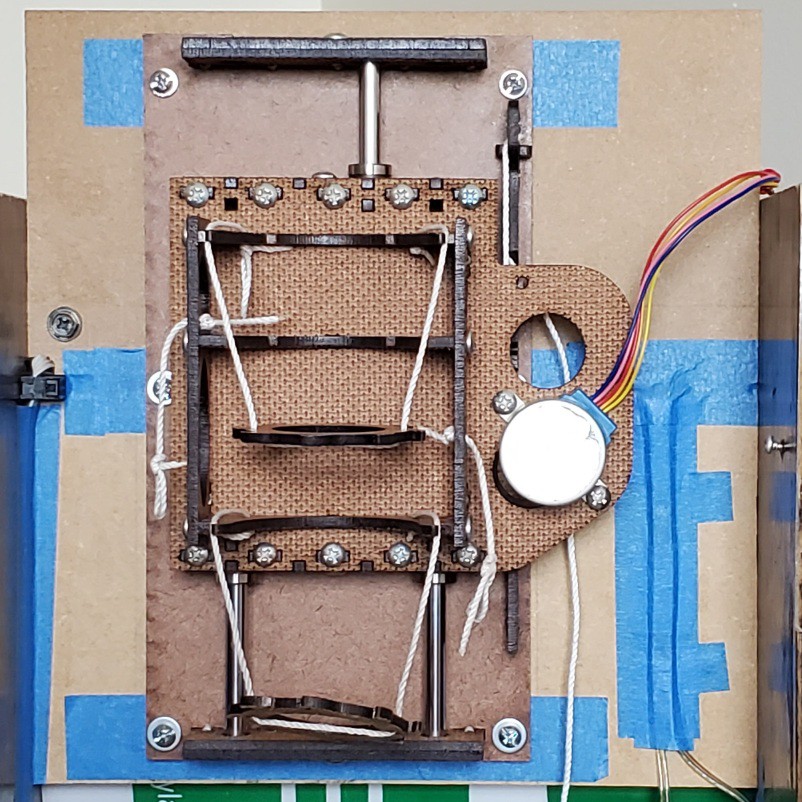 In this iteration:
larger diameter lift winch drum per last log -- this combination of drum diameter, material thickness and lift cord gets the full range of motion in a single layer of wraps (about two) for more uniform steps/distance
space for a redundant hoist -- one motor still works but the chain of lightly constructed single points of failure holding the heavy/spinny/cutty part up from freefall might be too much minimality even for this project
various other fixes/tweaks
(...and that little screw on the right frame side -- for stowing the counterbalance rig -- can go away now)
---
While assembling this rev I made a short list of minor tweaks for one more iteration that should be ready to share (because optimism).