hello!
In this project log, I'd like to show you a few photos of my parts collection for the remaining nine actuators I need to assemble the whole robot. I've been working on these parts for like a month and a half and they're finally ready. I was able to machine them only on weekends in my free time, this is why it was taking so long. 
The machining started with over 5 kilos of aluminum slices (140mm in diameter). 
Because of poor surface finish (the slices were cut on a band saw), I had to face-mill both sides of each slice, and then I could proceed with milling the parts. Here is a photo of two slices after this pre-milling treatment: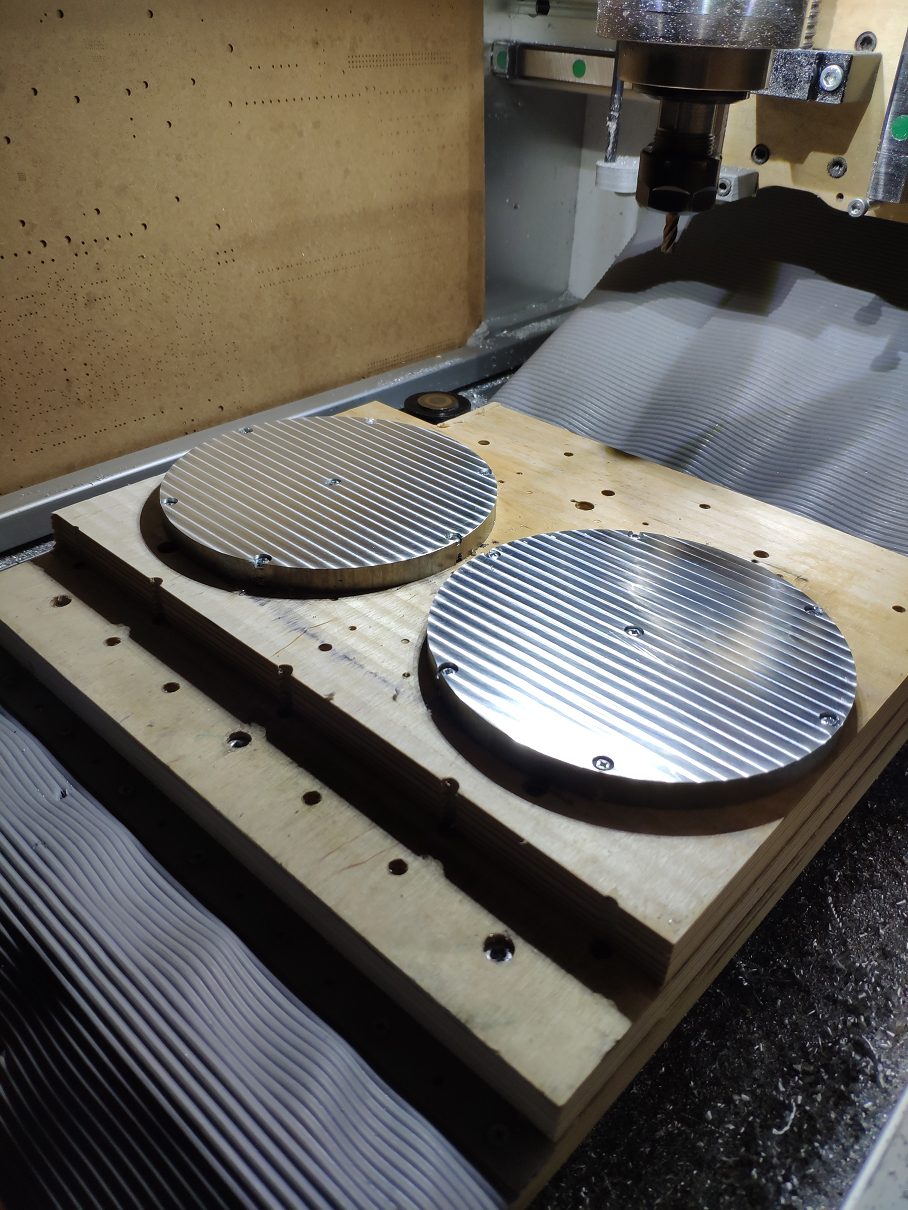 Having prepared the stock it was time to proceed with the parts: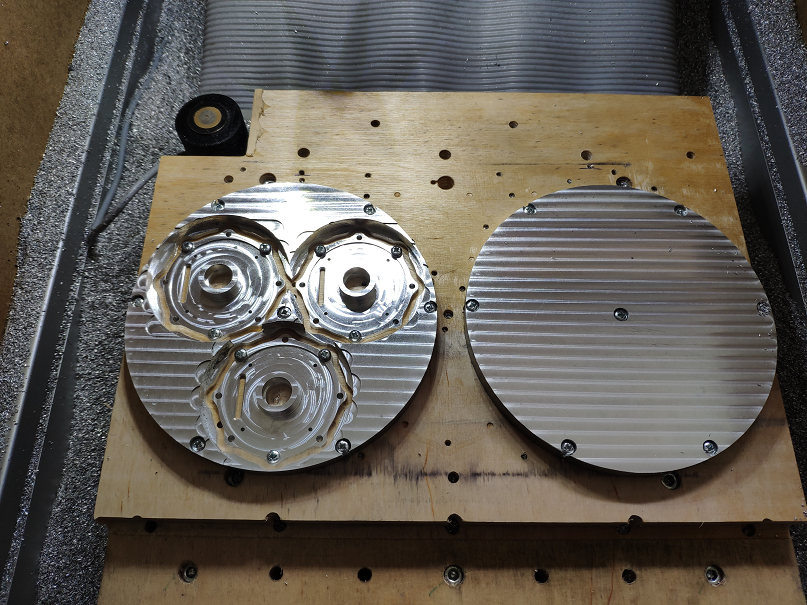 Since all the parts were milled in a similar manner I'll just post some photos of the process: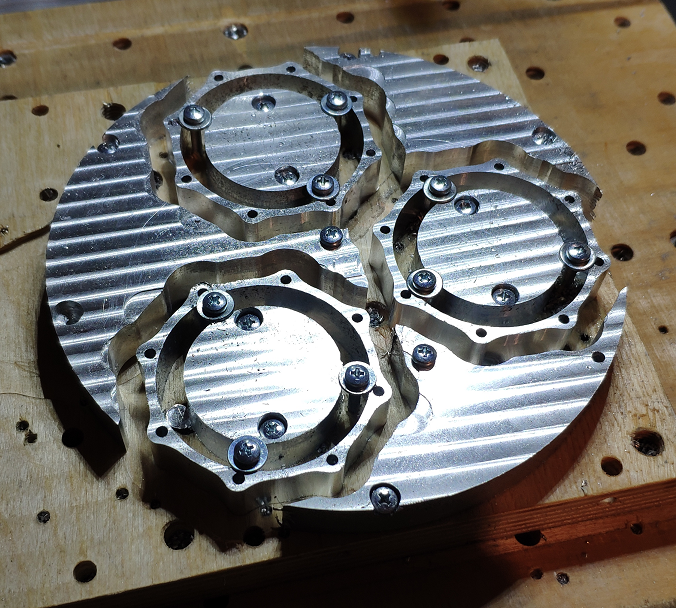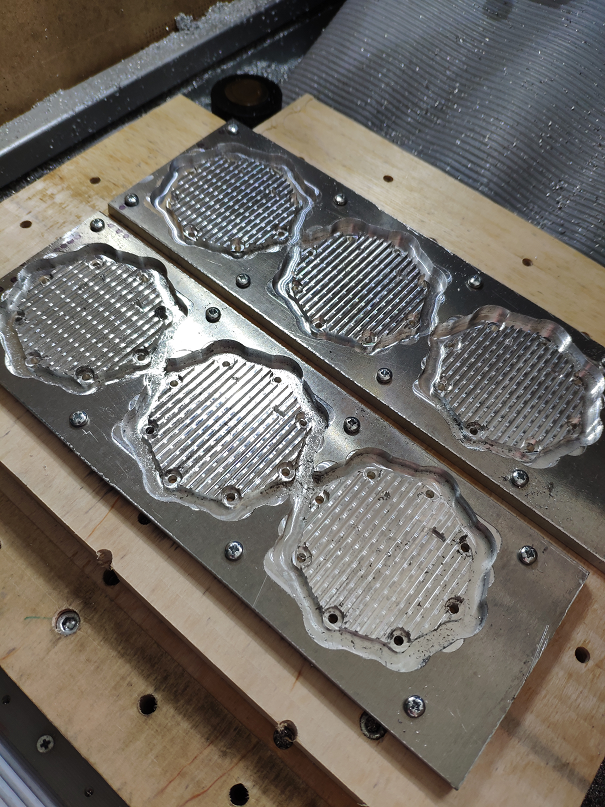 And some photos of finished parts: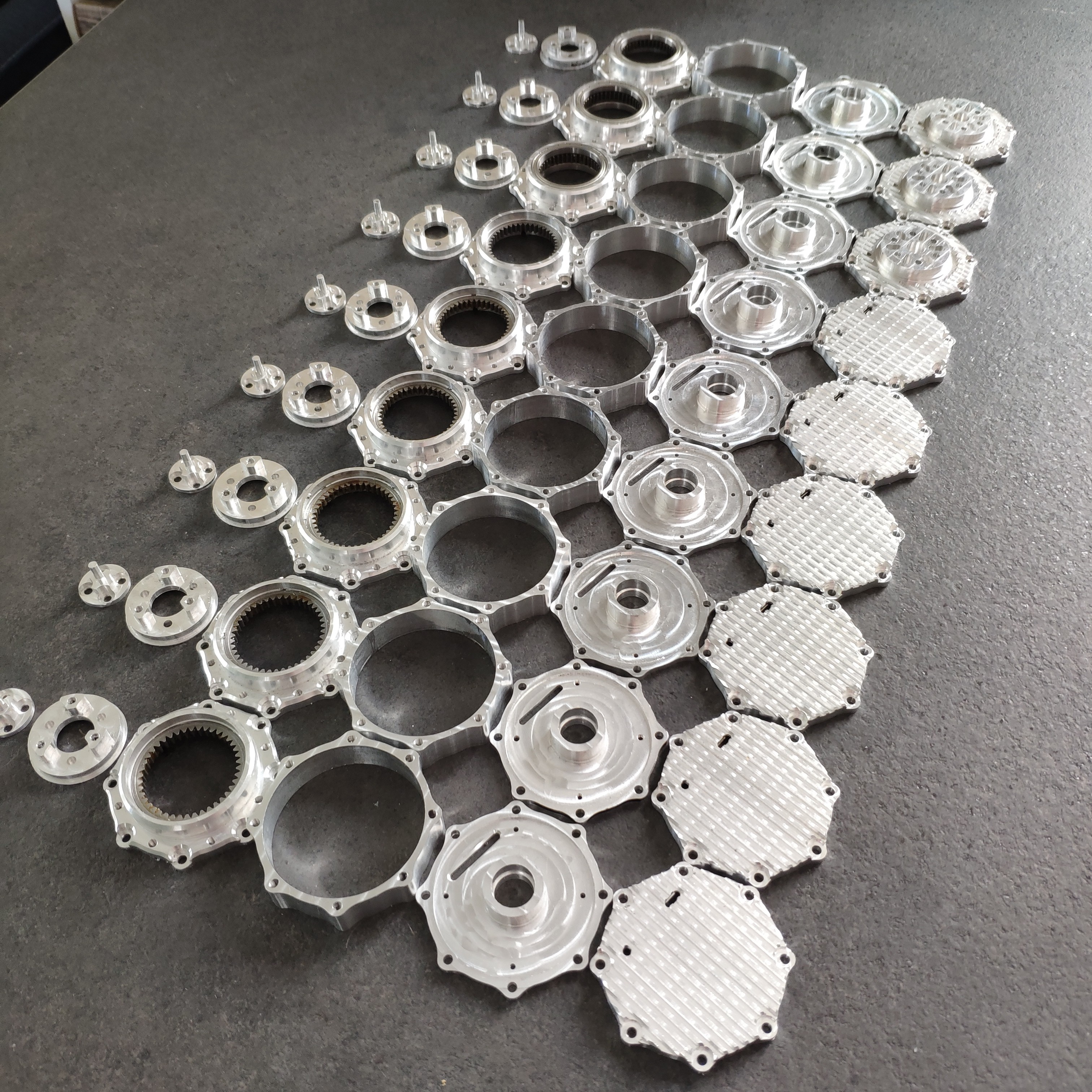 The next step was to modify the off-the-shelf components - motors and sungears. Each QM5006 motor was disassembled and modified. The stator was taken out of the original housing, a temperature sensor was added in between the windings and eventually, each stator was pressed onto the freshly milled motor base part.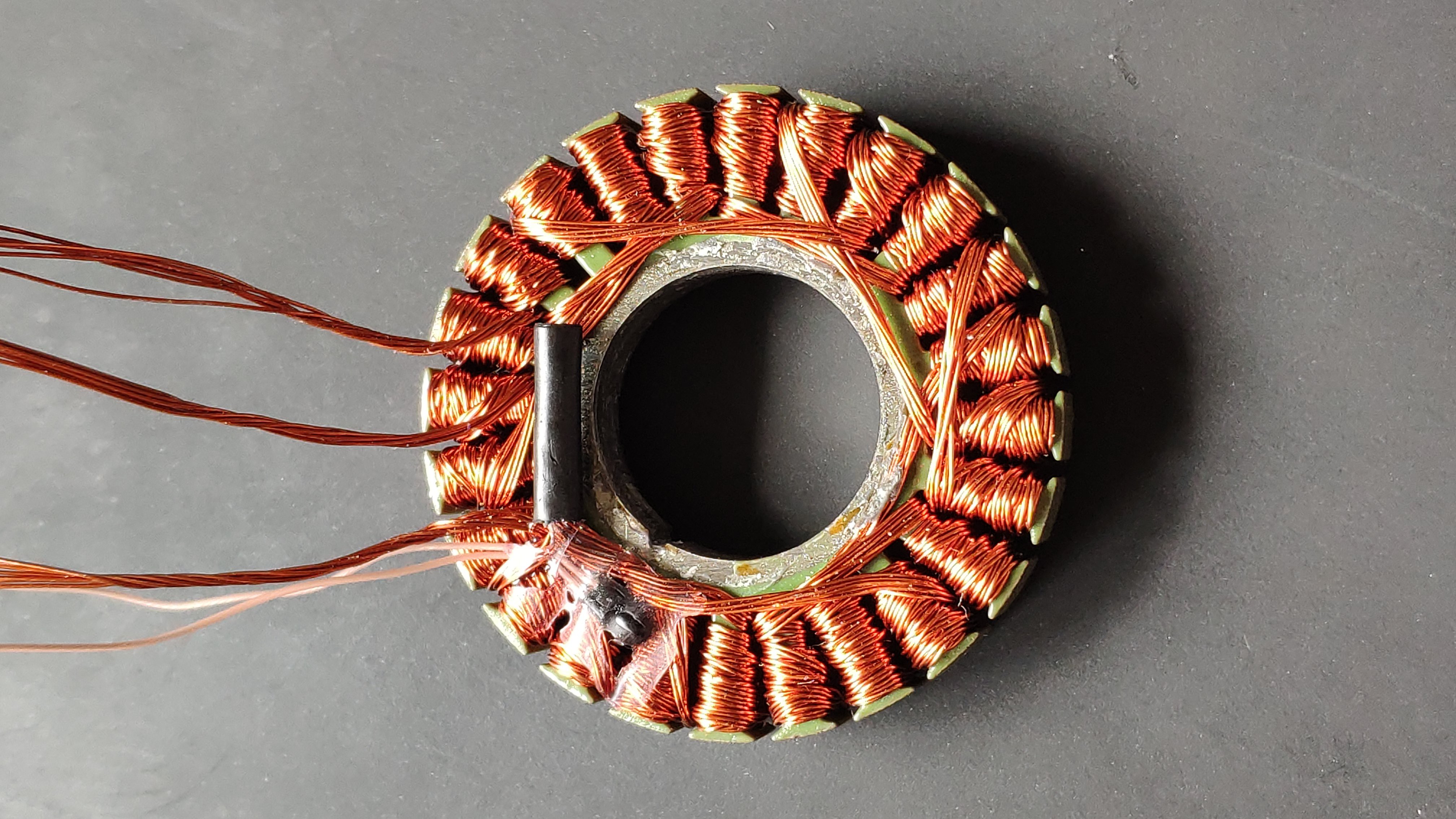 Four slots were milled in each rotor and top surface was face milled. Besides, the shaft was shortened as can be seen in the photos below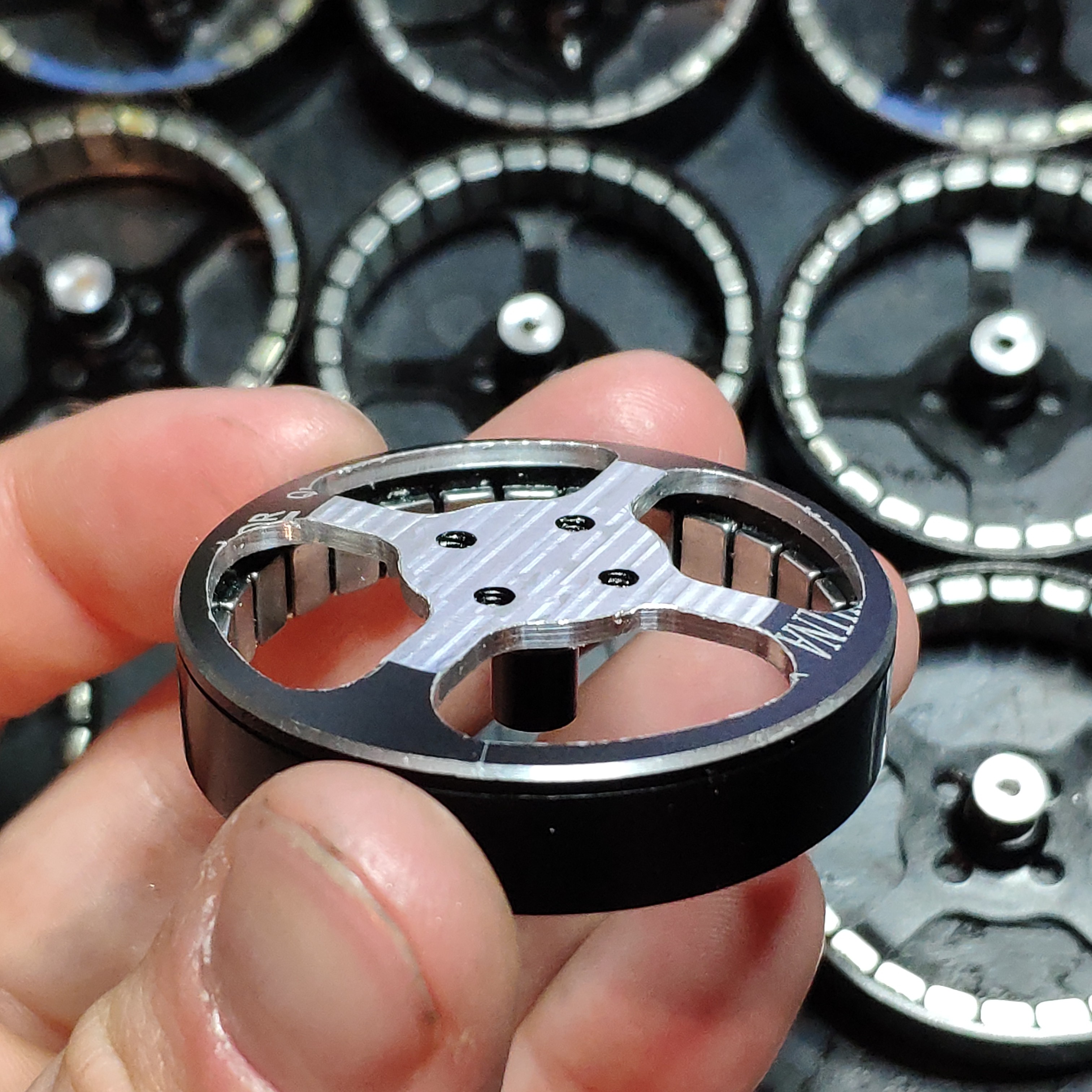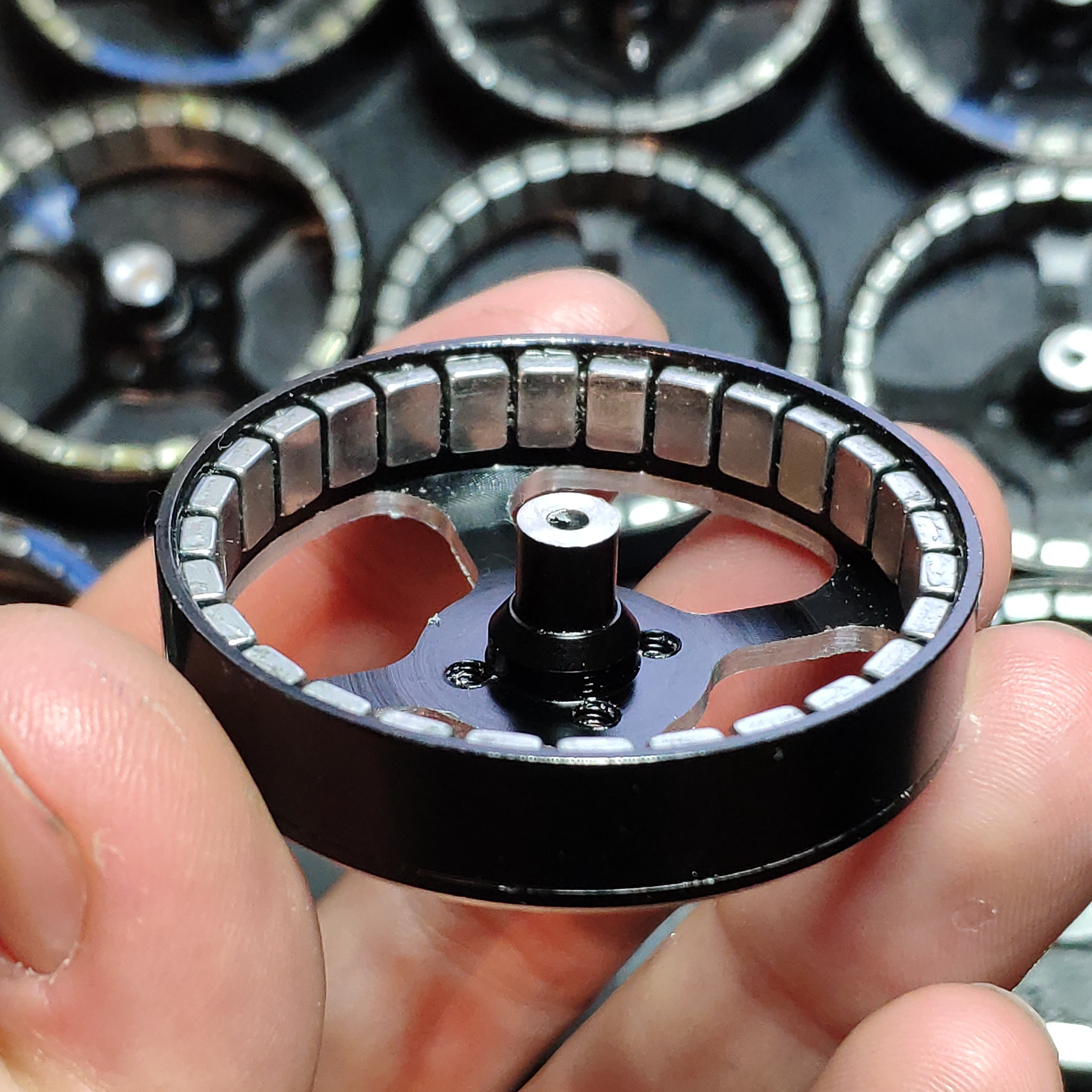 The last step was to modify the sungears so that they match the small aluminum mounts that they;re press-fitted on. If you look closely you'll see the milled lobes: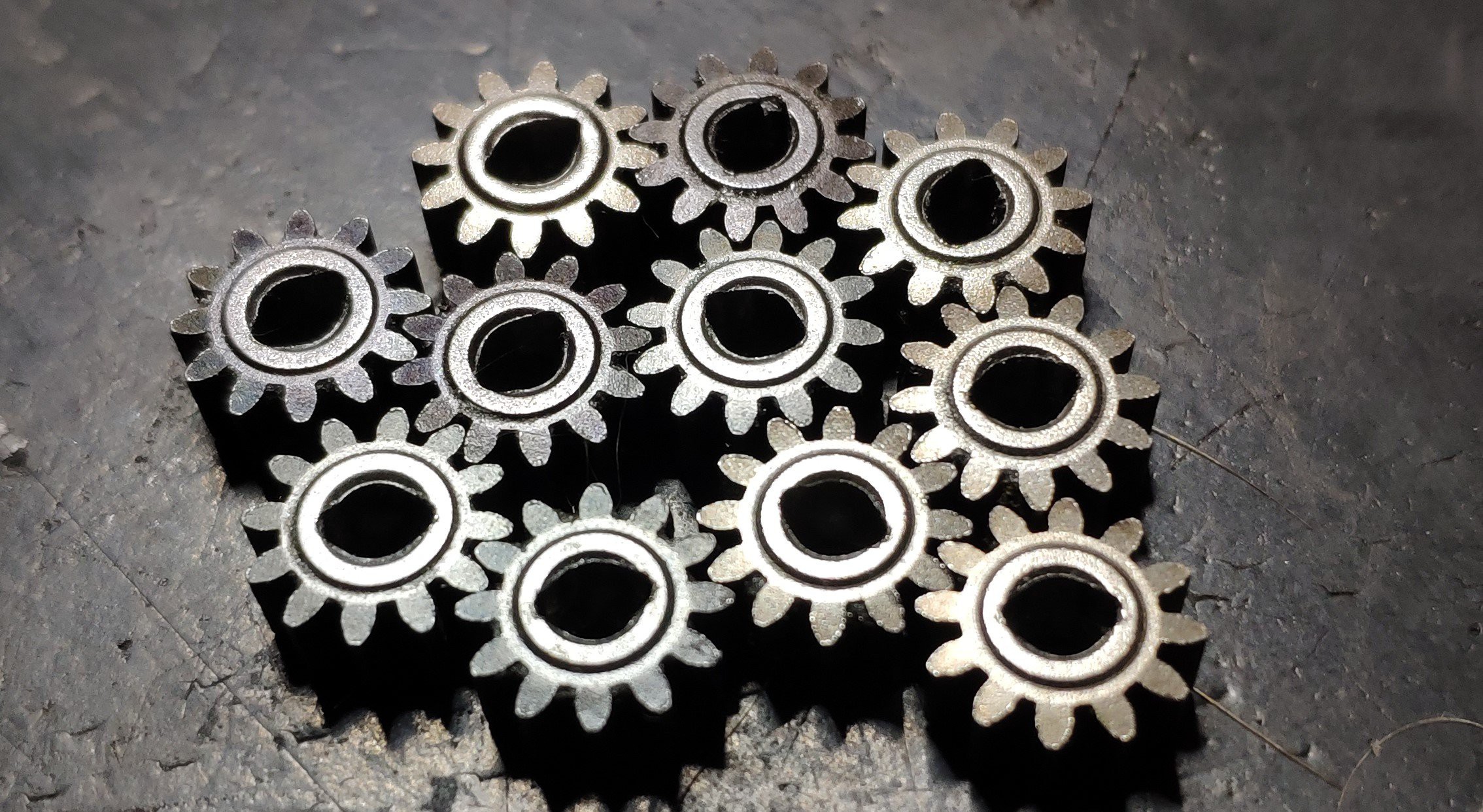 Right now I'm working on the controller PCB's (they all are soldered and are waiting to be tested), as well as the robot's torso. I hope to soon be able to show the whole robot assembled and standing on it's feet ;) 
In the end a few pleasant photos of all the actuator parts: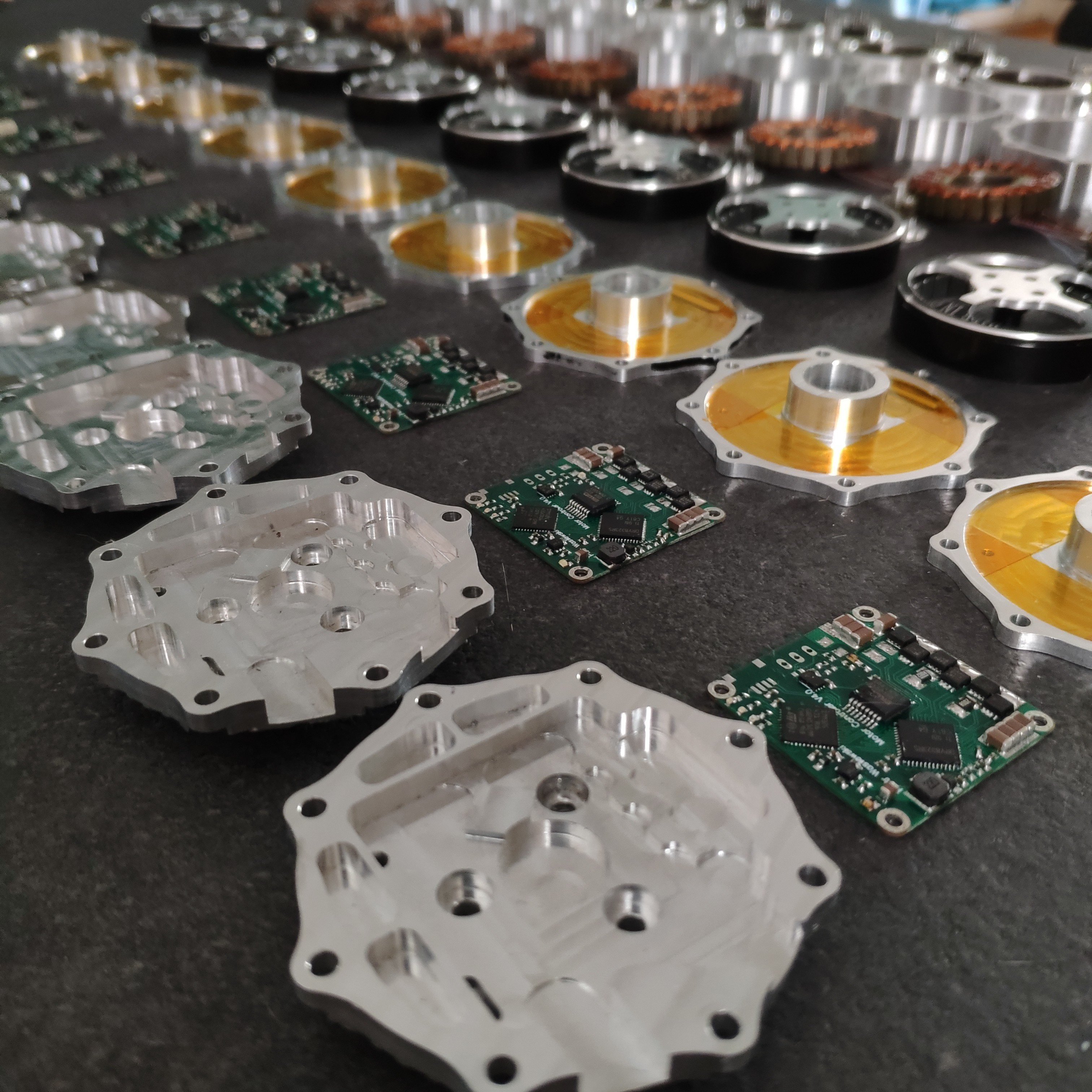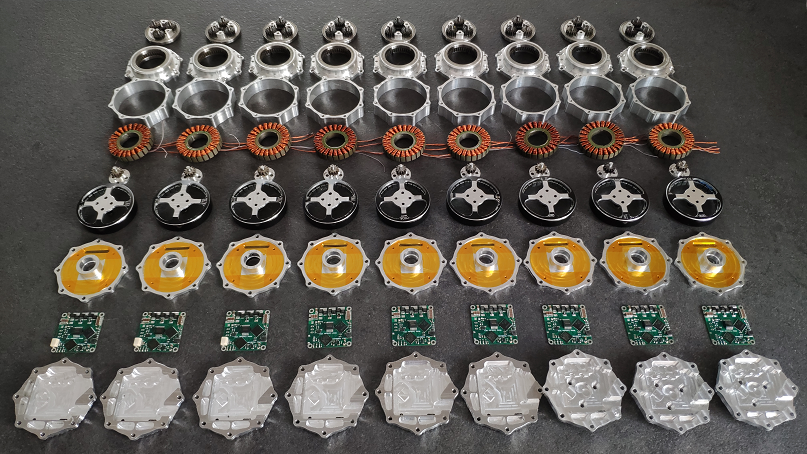 Hope you enjoyed this entry!
As always I encourage you to check out my Instagram account for more frequent updates:
https://www.instagram.com/klonyyy/

as well as my blog for a more detailed description: