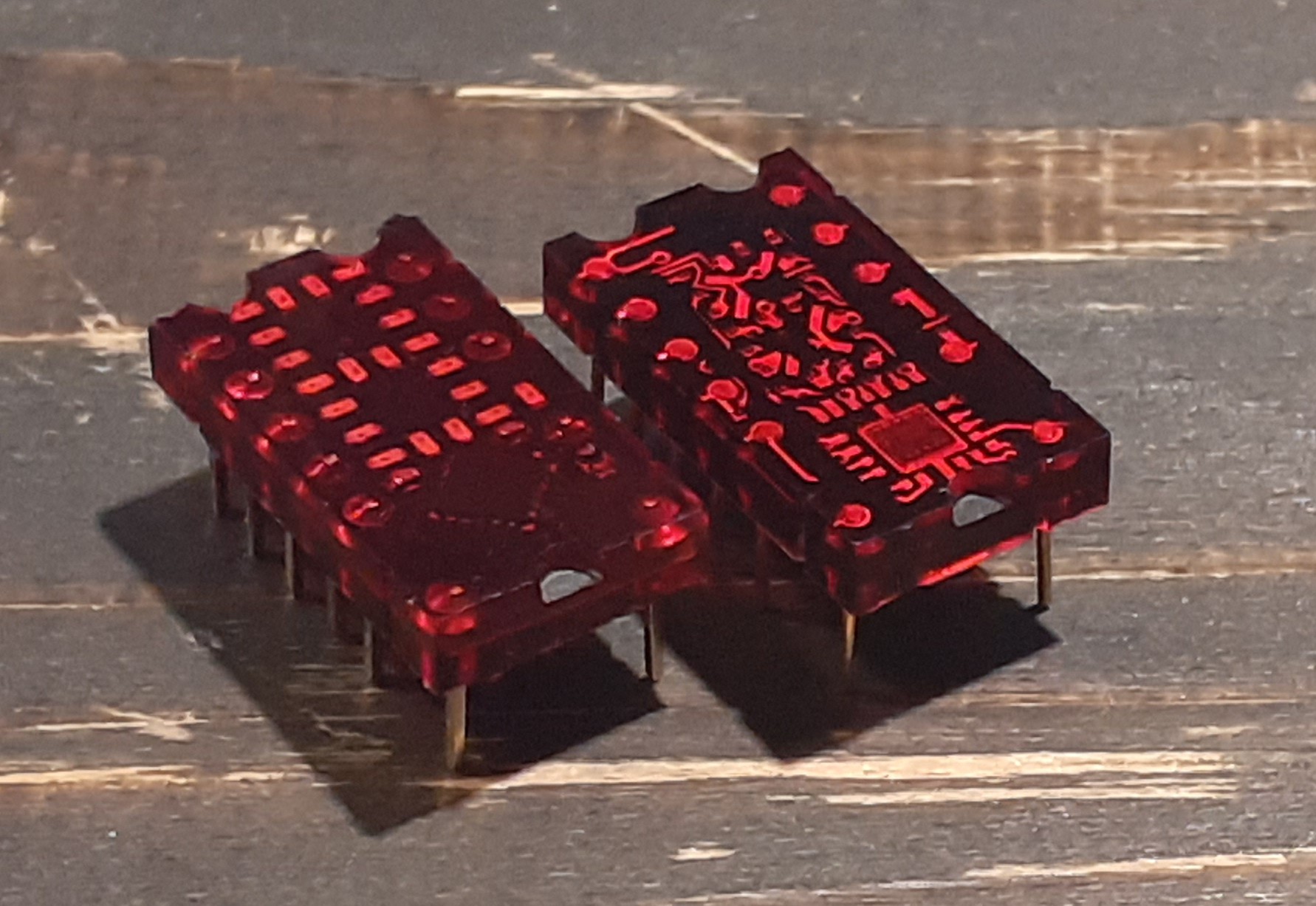 Overview
Replica of TI's TIL311 one digit hexadecimal display
Discrete 0402 LEDs
Cheap STM8S Micro controller
This MCU is 5V compatible - this is nice to maybe get it as drop-in replacement for TIL311
Compared to TIL311 much lower supply current - around 1.6mA @5V measured see also this log /li>
Hardware
Options for Pins:
Mill-max 4965 - used on resin prototype 1. Expensive but quit near original
Pins from 1.27mm Pinheader - used on resin prototype 2. Unlike TIL311 square, but similar enough and much cheaper than the Mill-max
Normal Pinheader  - Do work, but do not look good
On Twitter Taki suggested these Round LED-Strip connection pins you can find on Aliexexpress
Also on Twitter @Drew Fustini  suggested the Flip-Pins from @Philip which you can get here. They are not similar to the original TIL311 pins, because they do look more like the pins of a DIP IC, but they are also a nice option and should fit.
Building
How I made the resin Version
Casting the resin Version starts with a printed mold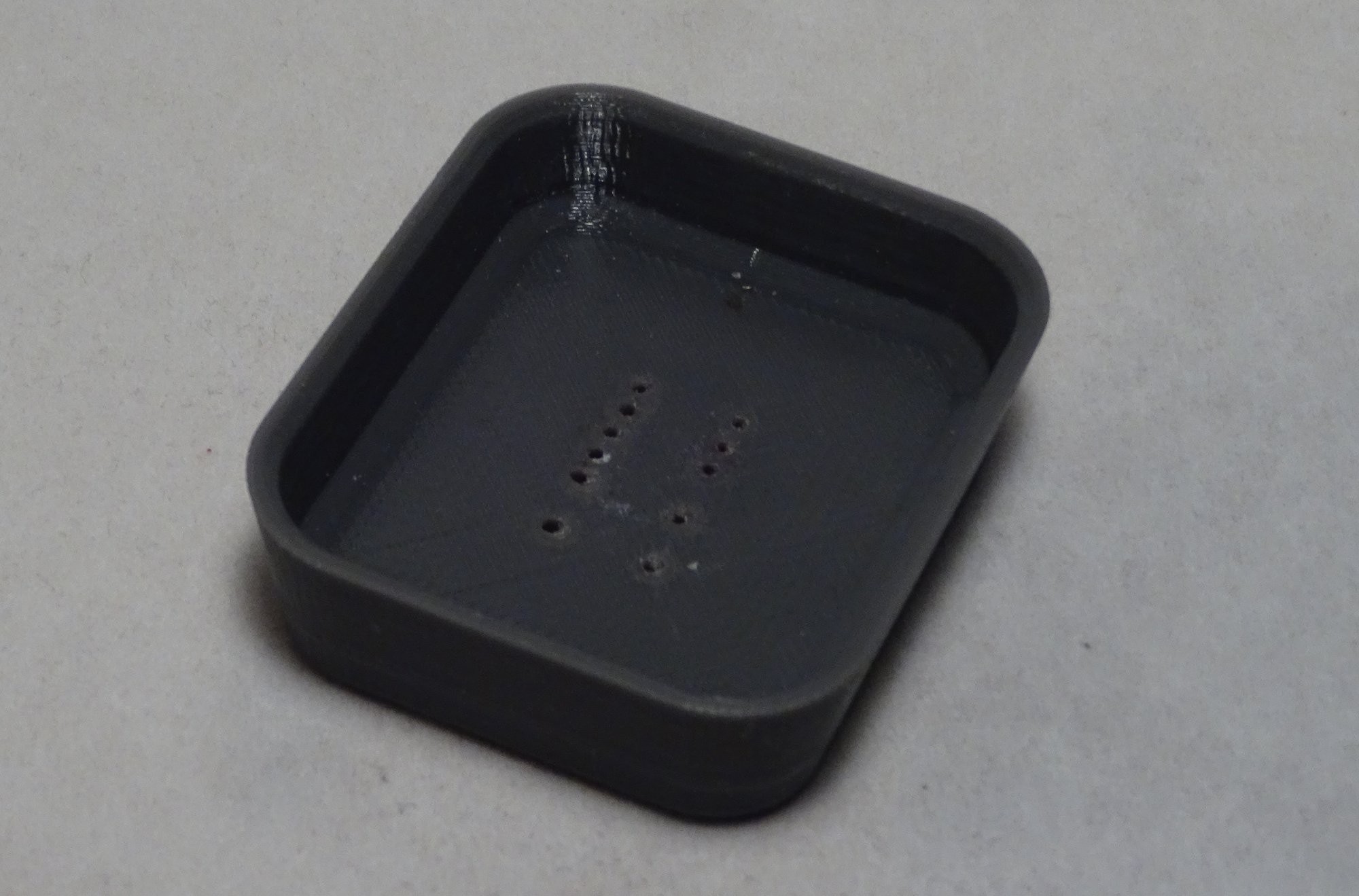 This mold is designed to fit an original TIL311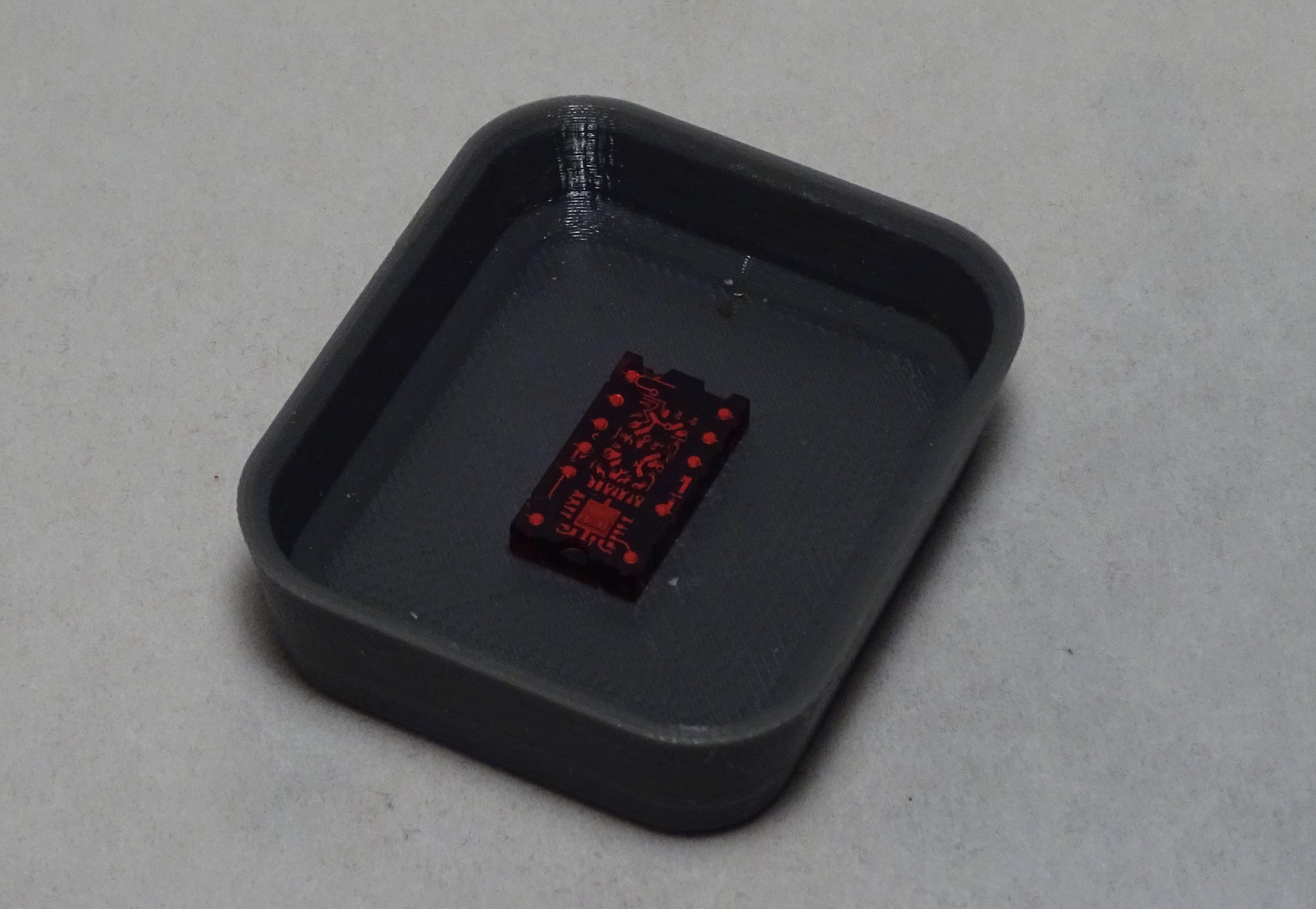 Using a original TIL311 as start point for casting give me the exactly same dimension, without the need to measure anything. And most measurements on these TIL311s are odd numbers in metric. In this mold I cast silicone to get my final mold for the resin casting: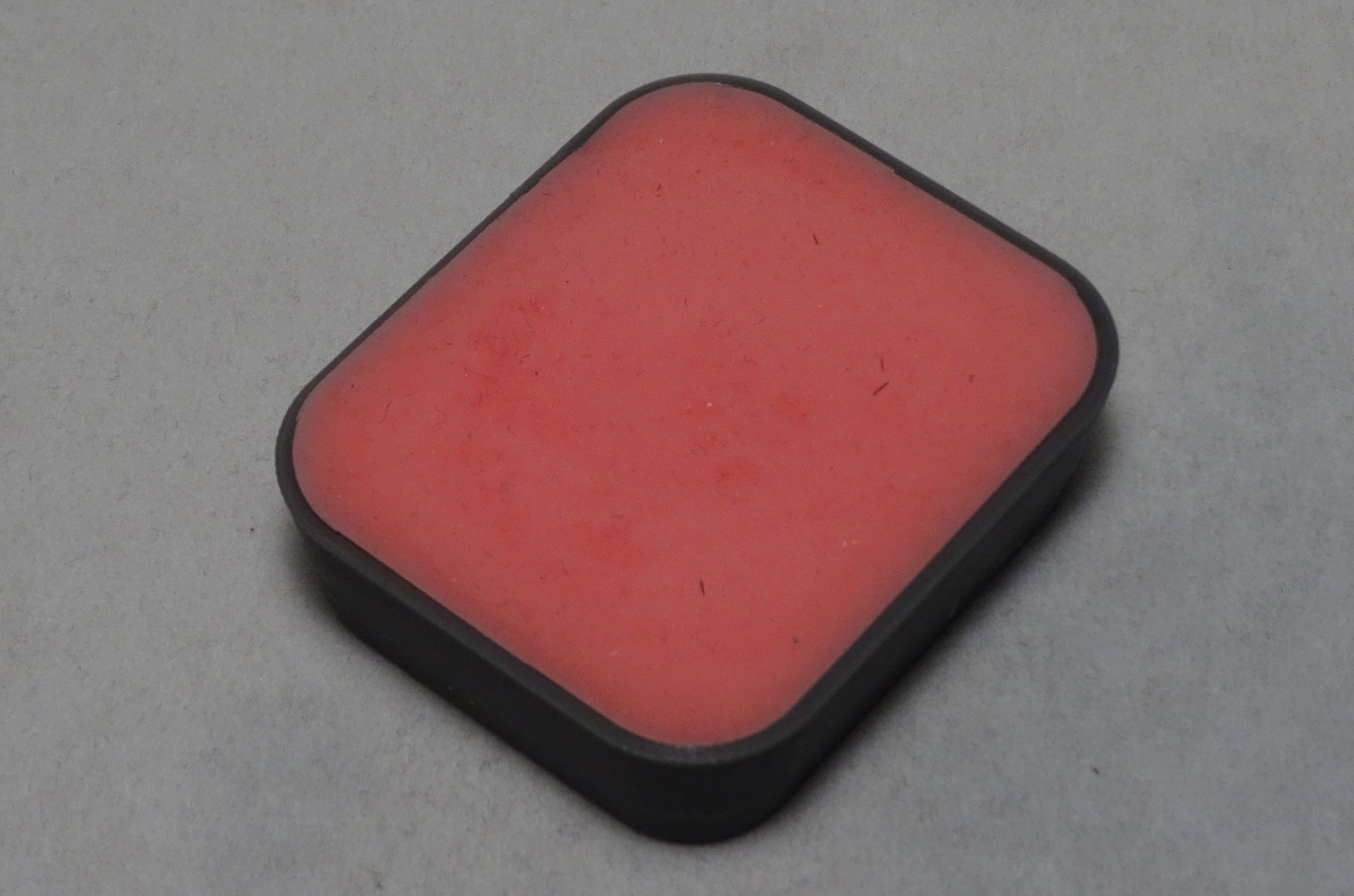 Demolded the silicone looks like this: everything than looks like this: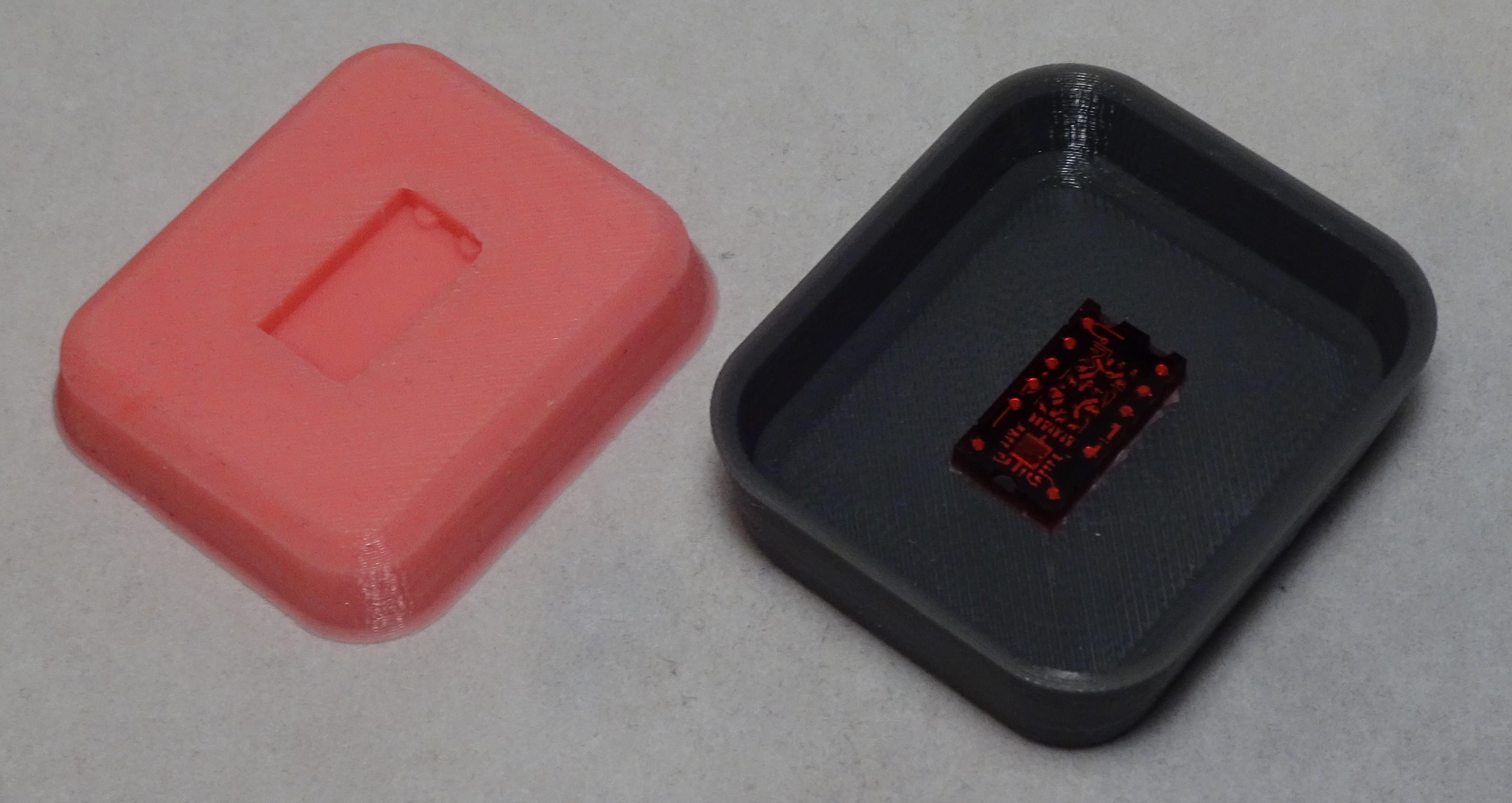 Now I need a soldered PCB with PINs. Testing the PCB before resin casting is also a good idea. So far I used cheap resin colored with some red an black alcohol ink to get the right color. For both prototypes I applied a little bit resin on the LED-side before putting t in the mold to prevent trapped air under the PCB. Getting as much air out of it is important. For the second prototype I used a little vacuum chamber to suck out more air. Sadly there are no picture of the resin Process itself, it is quite difficult to handle resin and taking photos at the same time.