While testing I realized that the ink that I used caused a lot of corrosion on steel, copper, aluminum, and brass parts: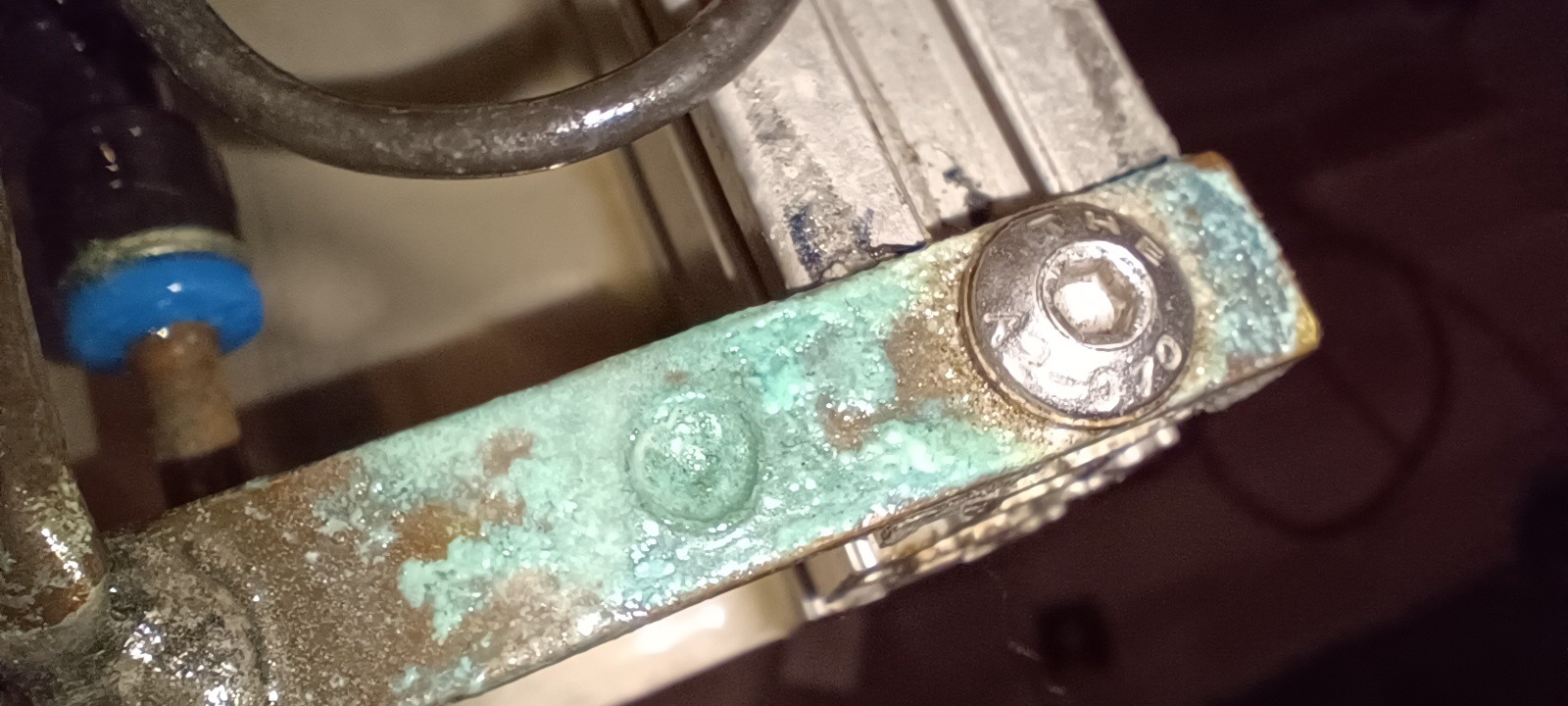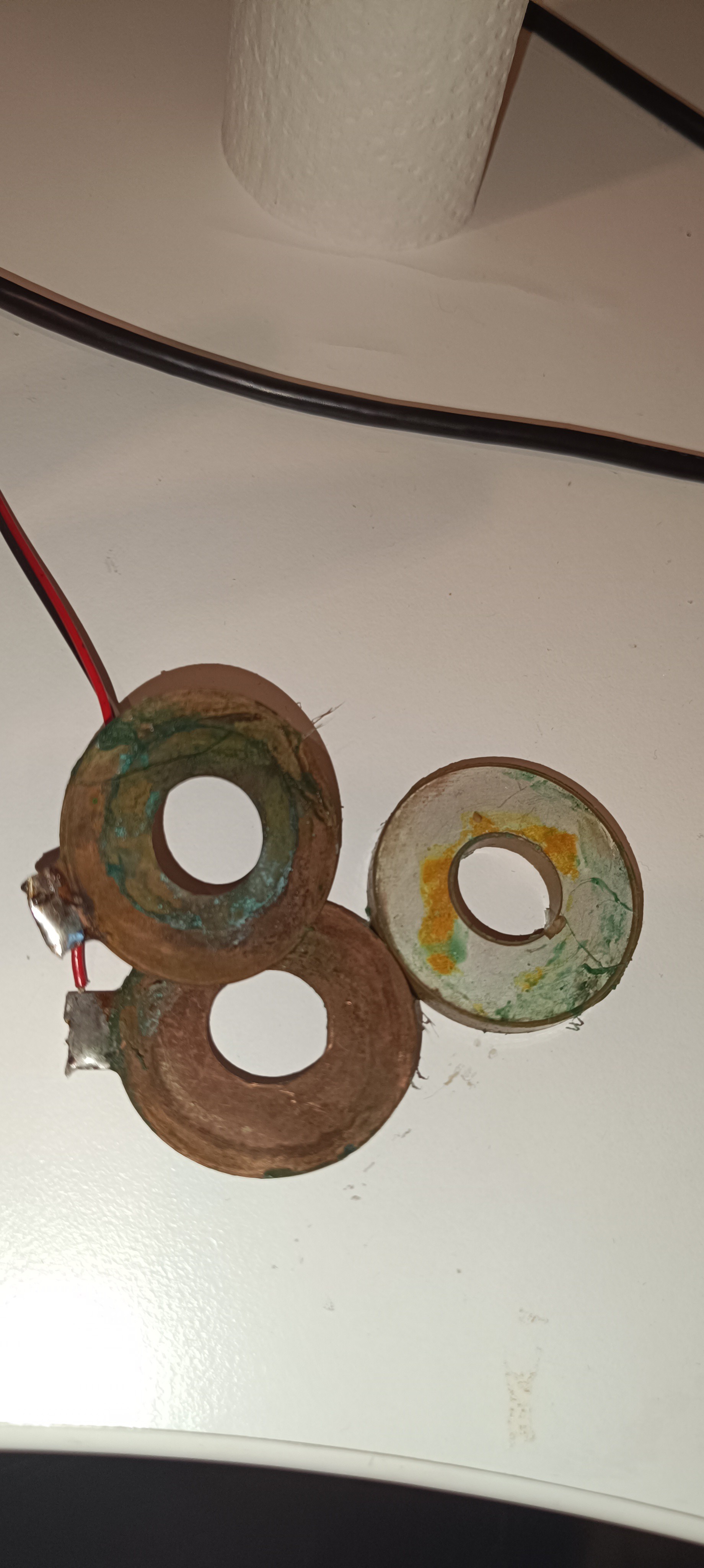 Corrosion on the Piezo Ring and Contact Plates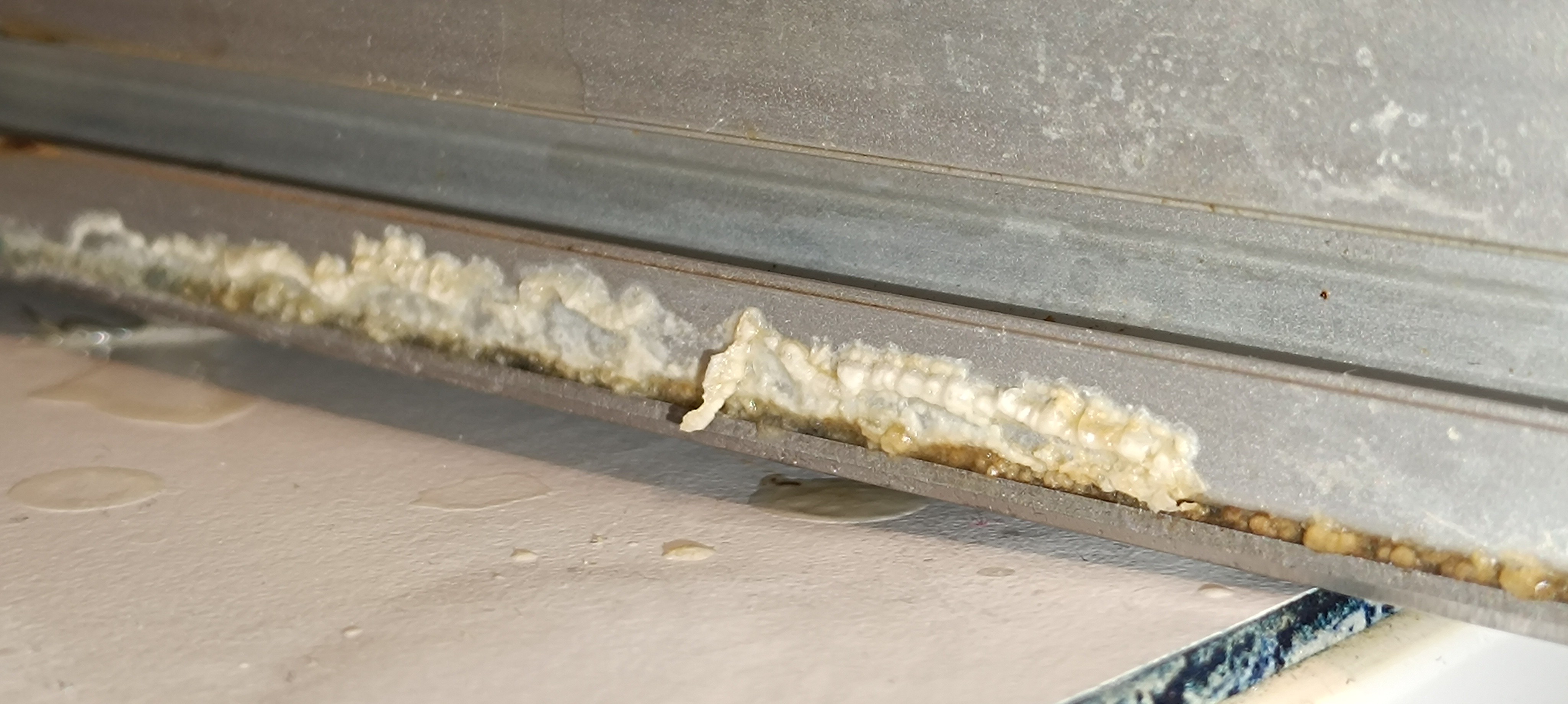 Salt Crystals on the Aluminum Profile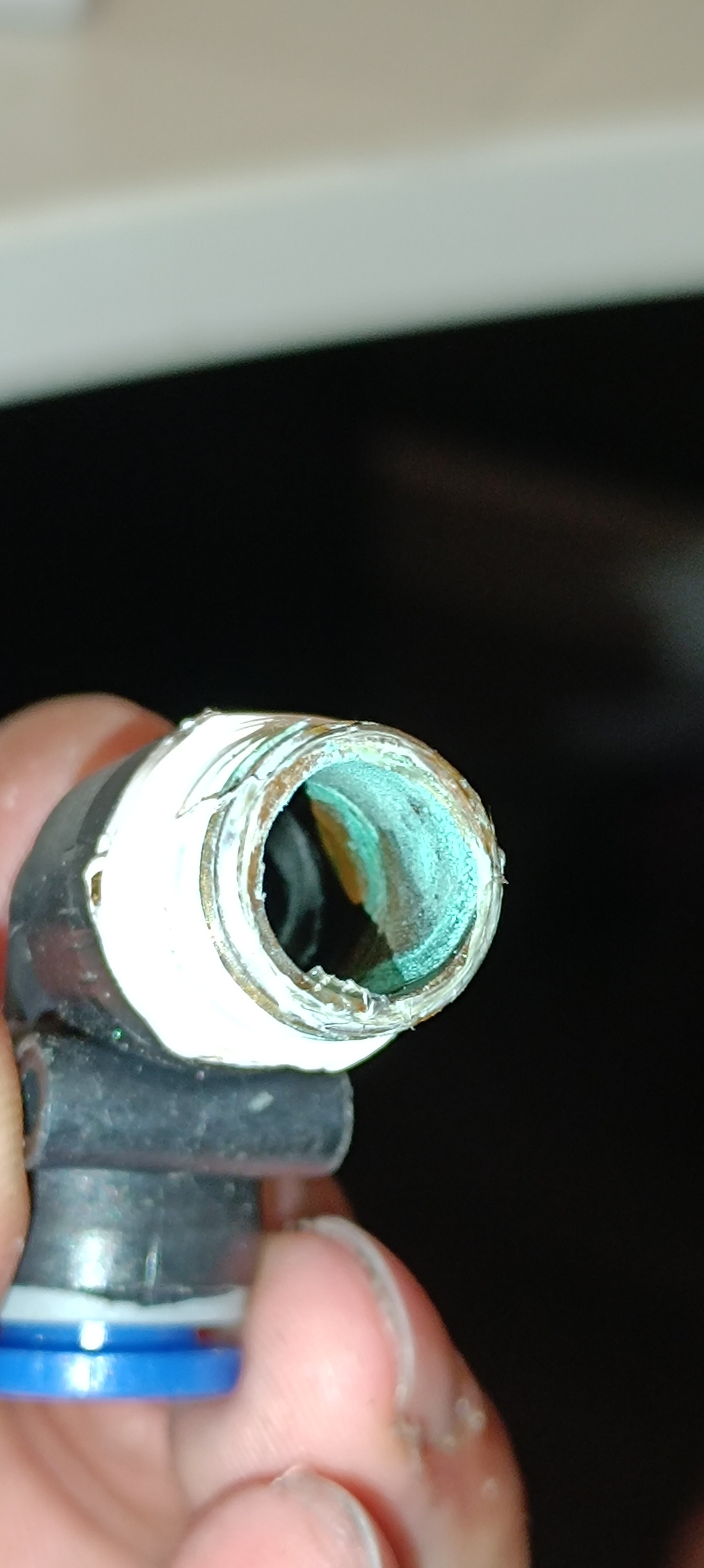 Corrosion inside a Fitting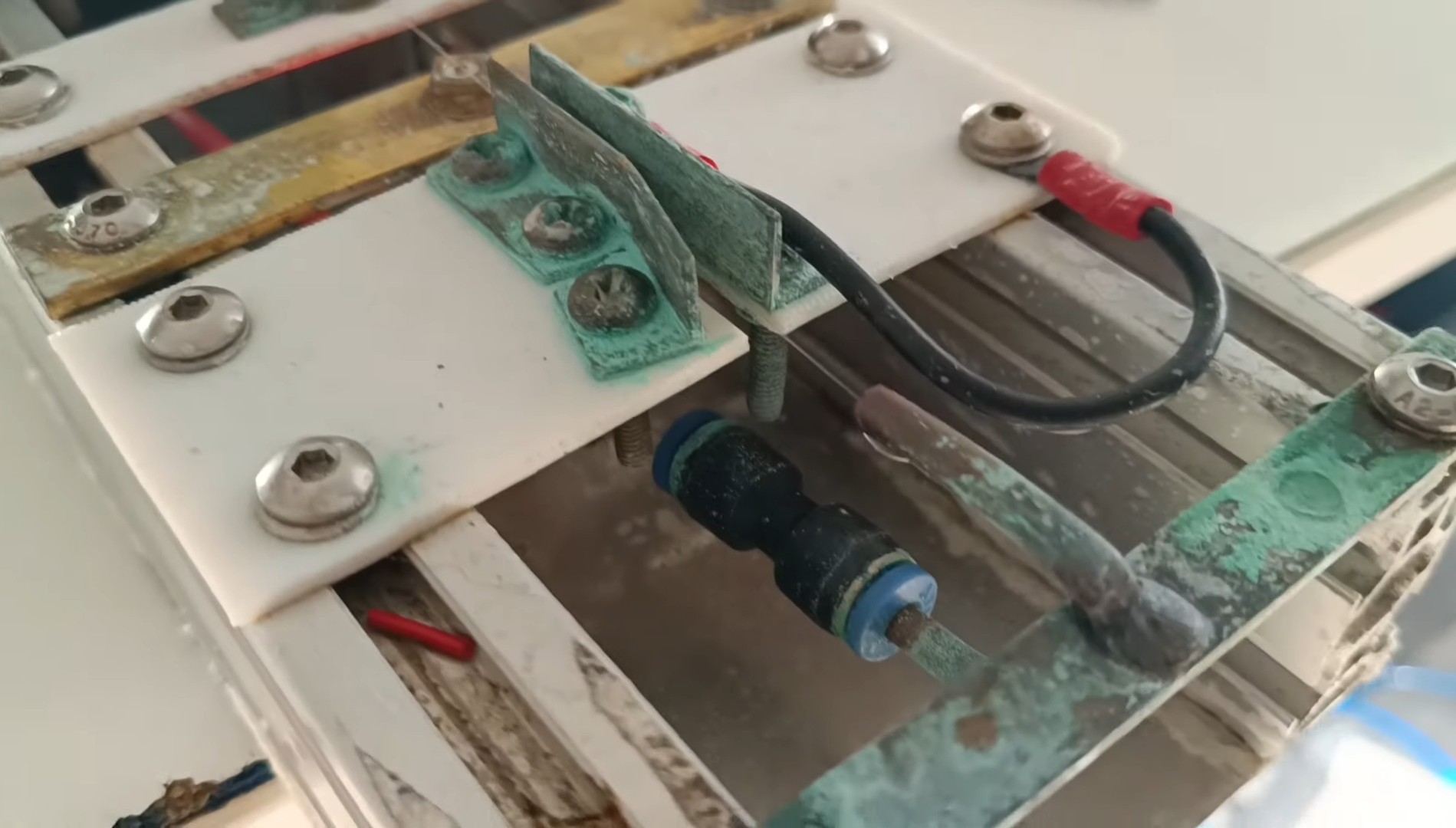 Corrosion on the Charge Electrode, Deflection Plate, and Gutter
I assume this is caused by the sodium propionate that I used for increasing the conductivity of the ink.
Since the ink has to be conductive for the CIJ printing process, it needs to contain something that makes it this way and since all salts that I know so far can cause corrosion on metals like steel, copper, aluminum, and brass, these materials have to be replaced by other corrosion resistant materials like stainless steel, rubber, and plastic to prevent corrosion of the printer and also contamination of the ink.
So, I searched for corrosion-resistant fittings to replace all the brass fittings and ultimately stumbled across the Reverse Osmosis plumbing system of white fittings of all sorts + white 1/4 inch and 3/8 inch PE tubing.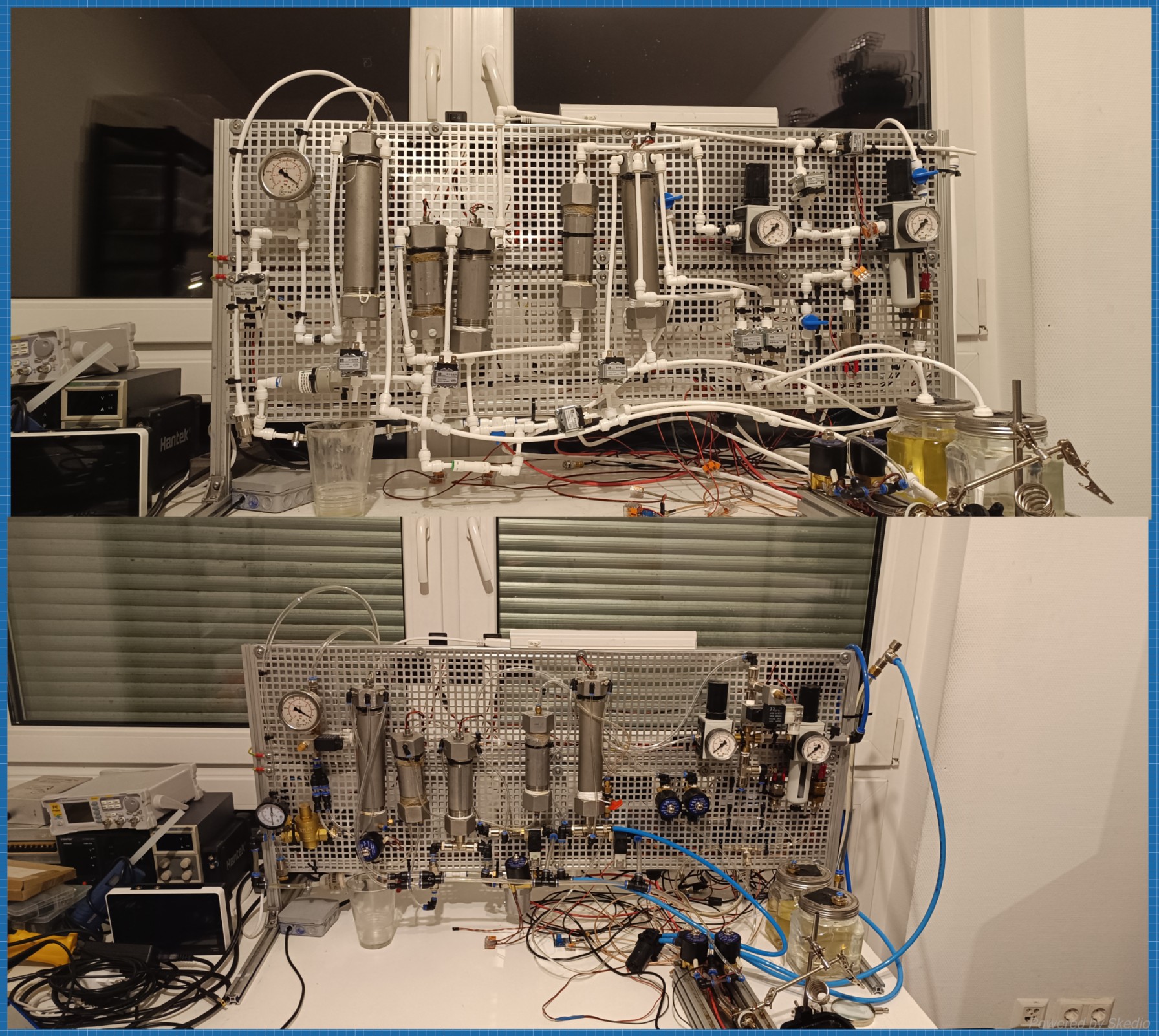 Old Setup at the bottom, New Setup at the top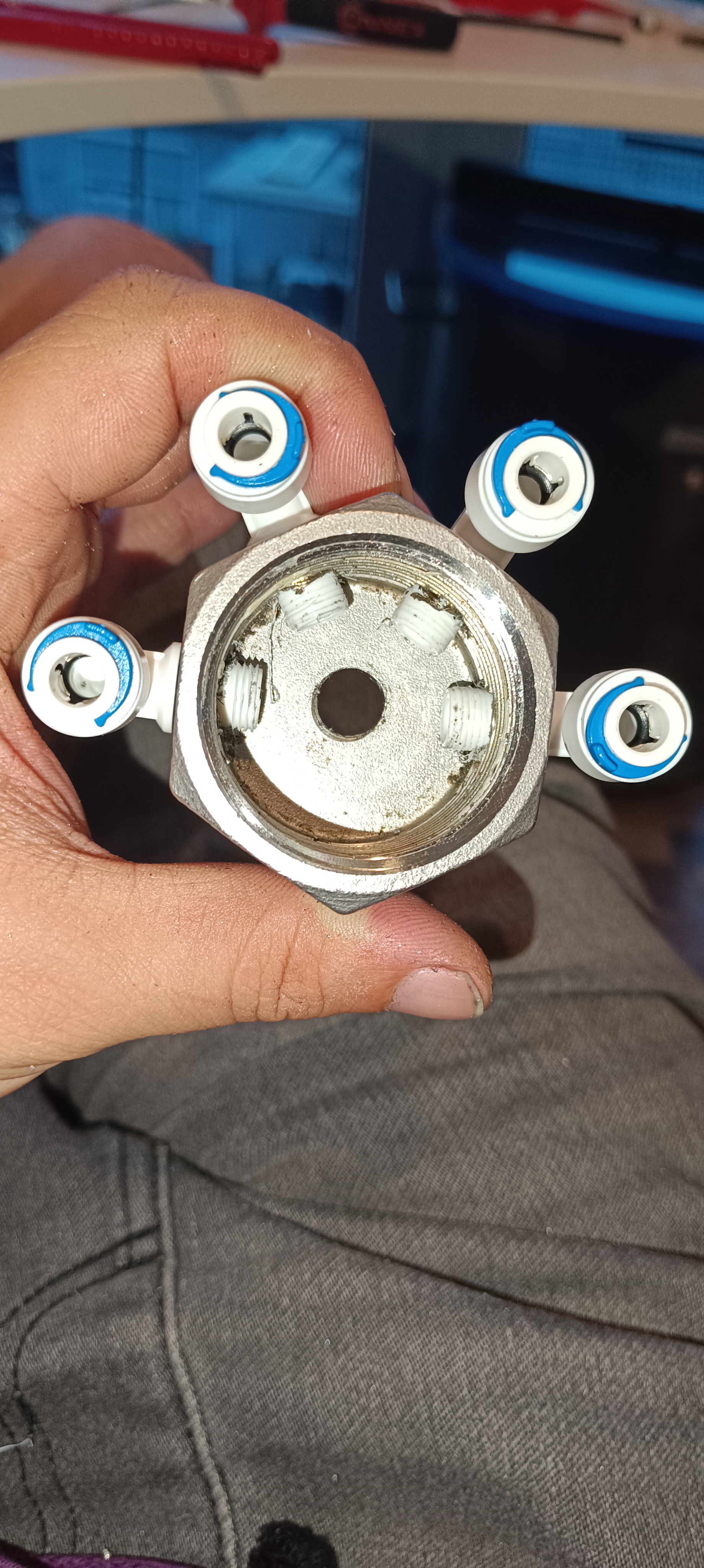 Top Cap of the Vacuum Tank made out of Stainless Steel with Plastic Fittings