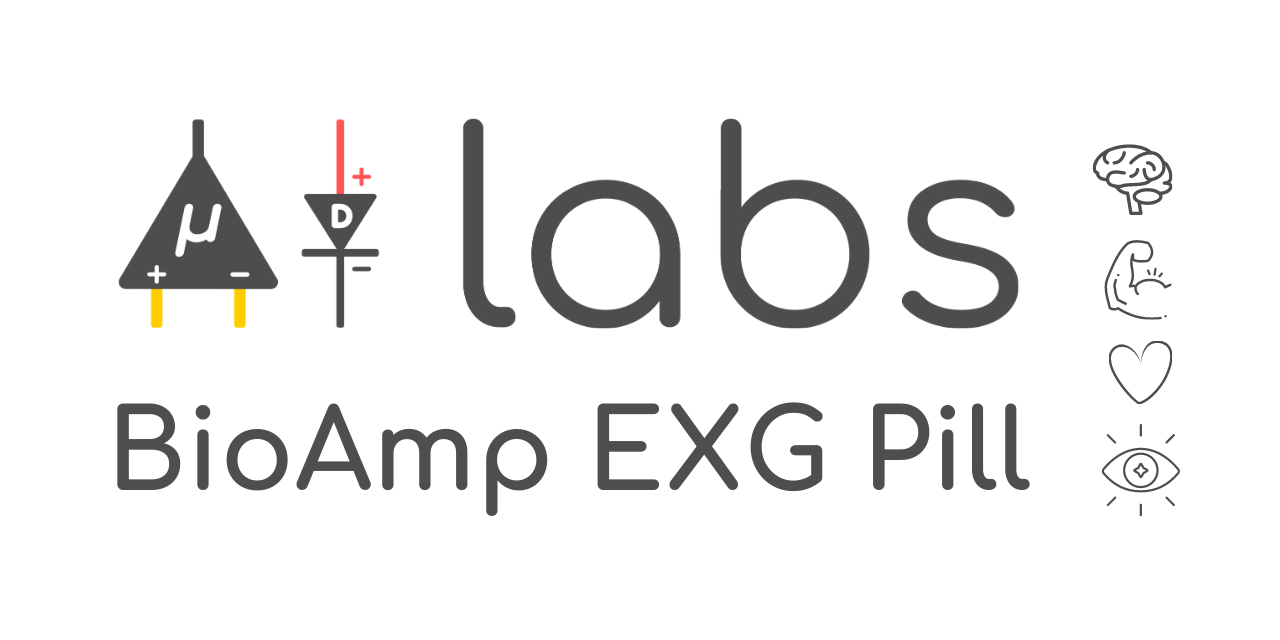 Upside Down Labs BioAmp EXG Pill v0.7 is very small at just 25.40 X 10.00 mm and its well-thought-out design makes it very elegant means it can be used in a variety of ways!

Pin Header Holes allow you to solder header pins (berg strip) to the BioAmp EXG Pill and by doing that you can use it on BreadBoard very easily.
Castellated Holes allow you to solder BioAmp EXG Pill directly onto your custom PCB to add BioPotential amplification capabilities.
Electrode Holes

allow you to use any 1.5 mm diameter wire as electrode cable with

minimal strain,

thus the wire will not break easily.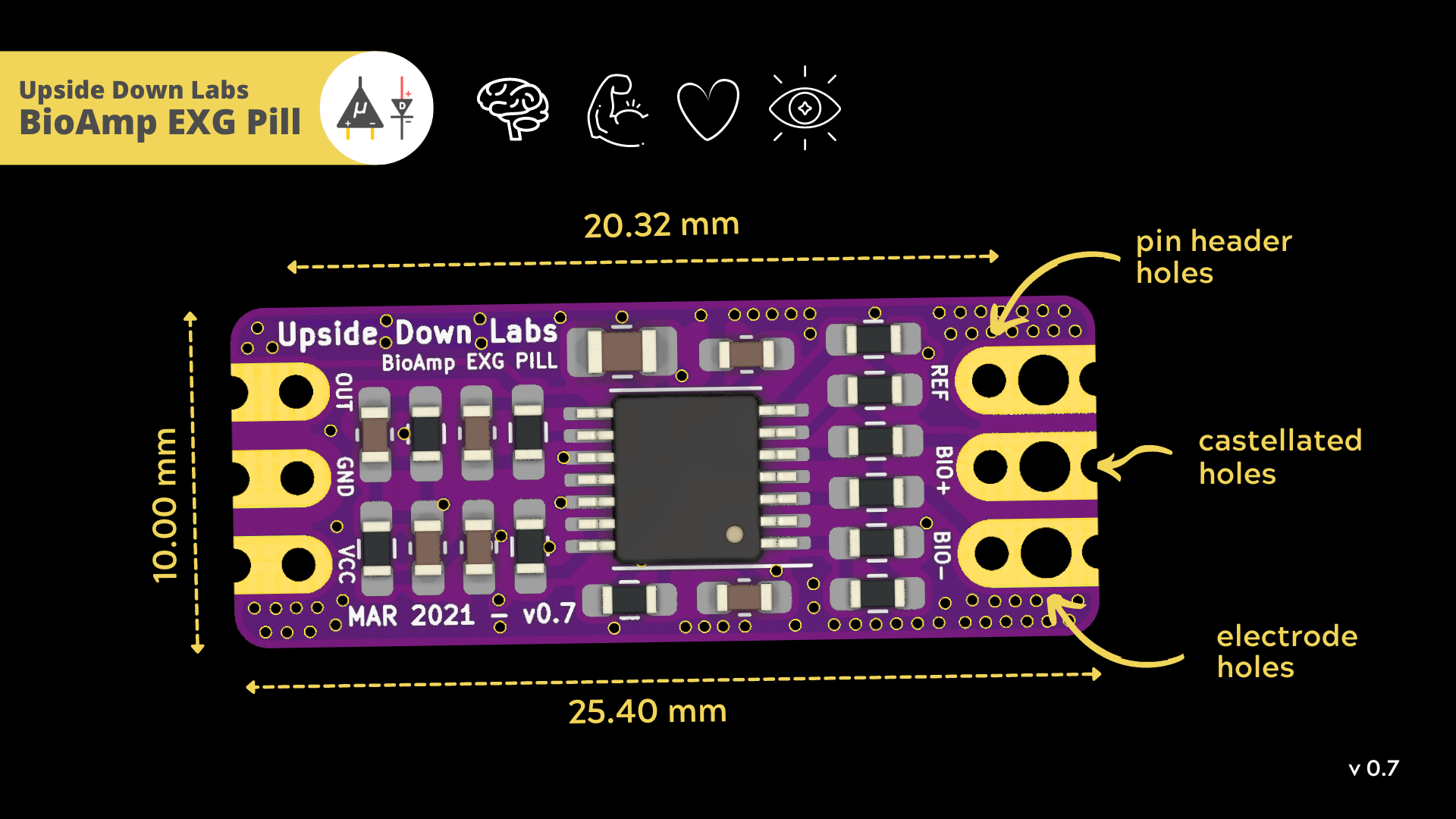 BioAmp EXG Pill can be used for projects like,

AI-assisted congestive heart failure detection using CNN (ECG).
Heart Rate Variability calculation for heart ailments detection (ECG).
Palsy physical therapy quantitative analysis device (EMG).
Real-time game controller (EOG).
Controlling LED with Brain waves (EEG).
Patient monitoring device.
BioAmp EXG Pill uses only one IC called TL074H from Texas Instruments, for the internal workings of our BioAmp take a look at the schematic diagram shown below,