Once upon a time, I wanted to make photos of things as I was soldering them together.  To do that, I needed a camera that I could aim and operate while my hands were full and my eyes were busy.
Thus were born EyeGore and the Box o' Buttons.
EyeGore consists of a webcam mounted on an old pair of sunglass frames and a Python/PyQt5 program to make snapshots.
The Box o' Buttons is a wooden box with a couple of large pushbuttons and an Arduino Nano.
Together, they all look like this: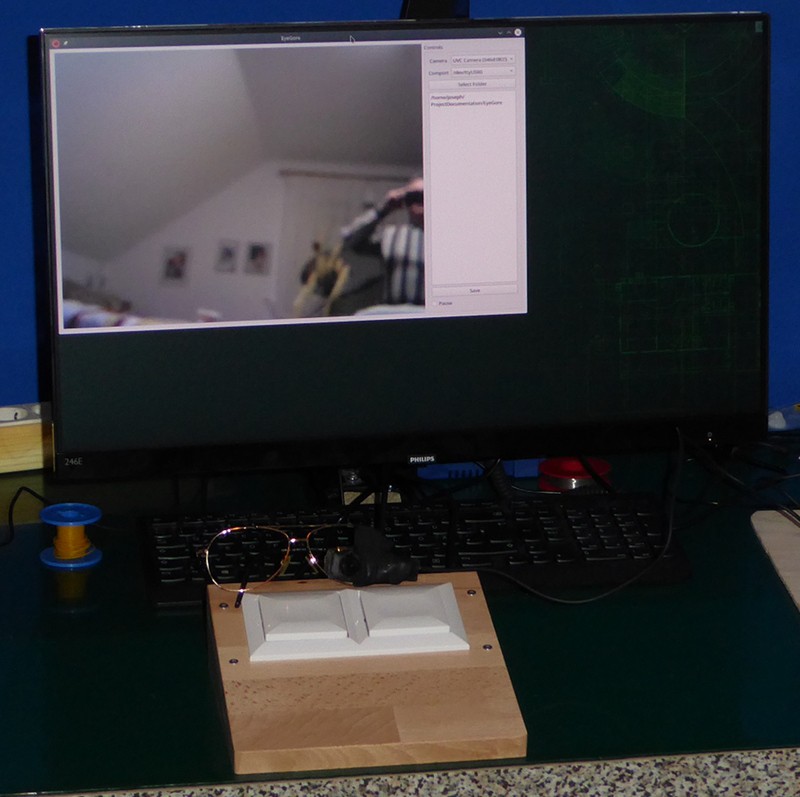 The camera program has normal onscreen buttons to make snapshots, but it also "takes commands" from the Box o' Buttons.
The EyeGore program automatically names and numbers the photos as they are made.
Aim, stomp on a button on the floor, keep right on working while EyeGore puts away the photo.

I used EyeGore to make dozens of photos while writing a series of blog posts on how to solder.  I wanted to show my readers what things should really look like as they are working.
Like this example of tinning a wire: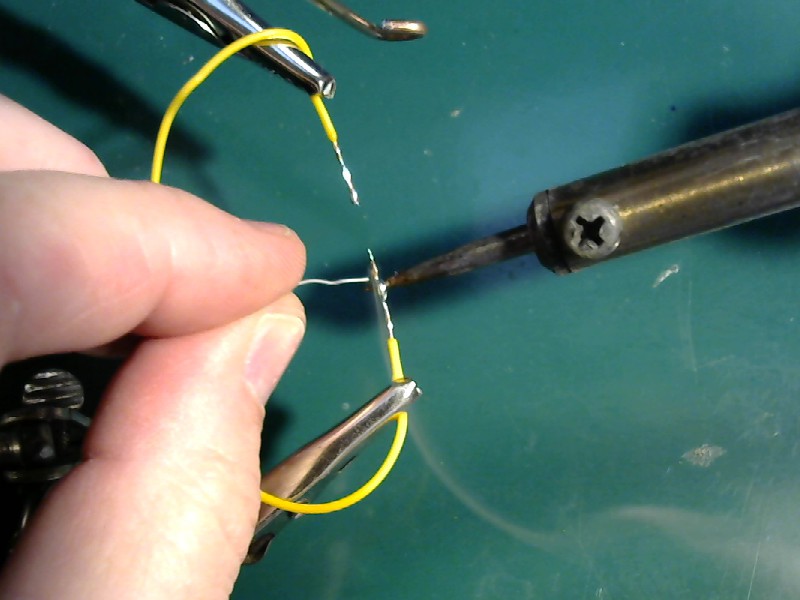 This was originally just a tool I made to suit myself, but as with all my projects, I posted the software on GitHub under the GPL.
Since I recently figured out how to make binary releases of my Python projects, I've been going through my old projects and packaging them.
As long as I'm packing things up, I thought I might as well put them up on Hackaday.
I'll write a set of instructions for using EyeGore and the Box o' Buttons in the next day or so.