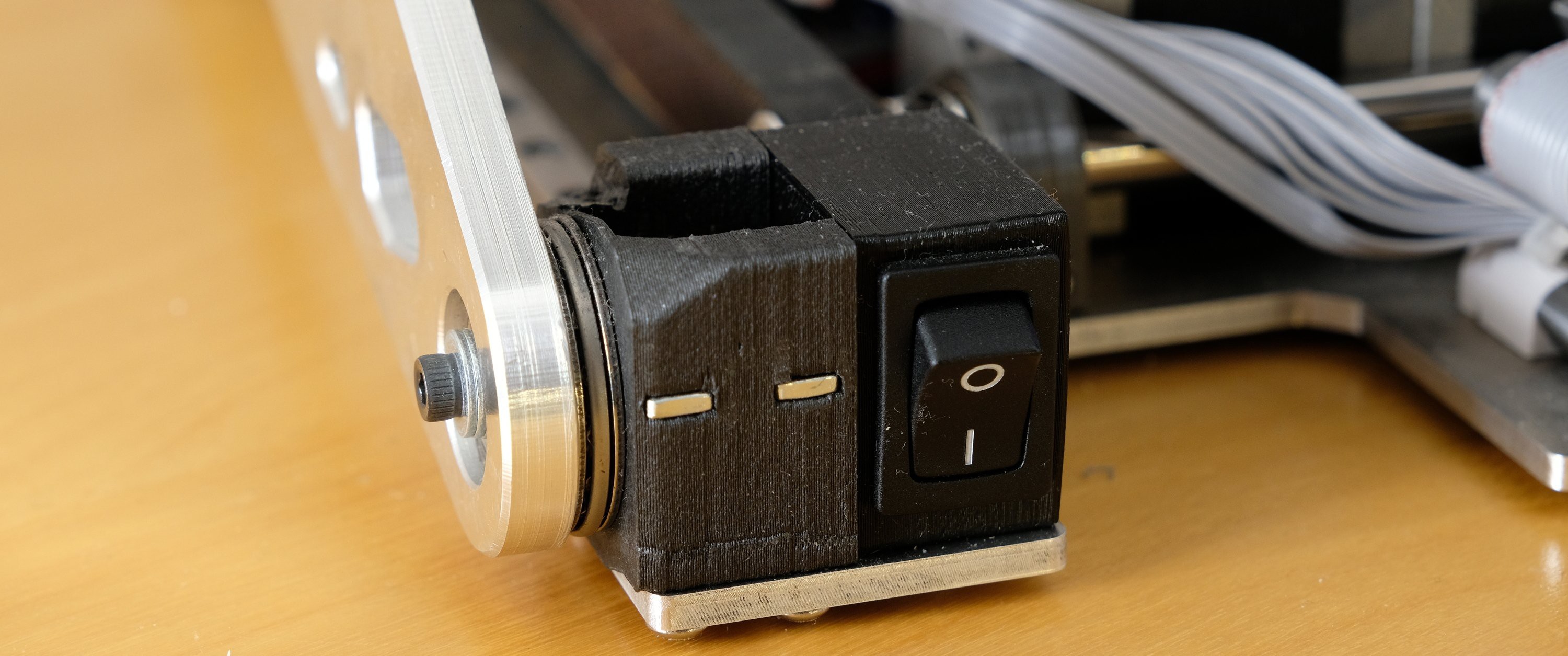 I added a mains powered heated bed because the prints weren't sticking well to the print plate, so this step couldn't wait.
Then the printer got an on/off switch and a cold-appliance(power) connector on the back. The connector replaces the red power cord that was attached directly to the printer, as seen in the time-lapse video of the last log.
Idea: magnetic bowden coupler
The redesign should incorporate two 40mmx10mm fans, a Bltouch sensor and a new folding mechanism for the bowden tube.
I came across this magnetic bowden connector and thought that if somebody sold this, it might be a feasible way to get the bowden tube detachable. With the use of CNC Kitchen's data from his extruder comparison video I knew how much force an extruder would generate, usually no more than 100N. With this information I started looking for suitable magnets that can hold more than 10kg of weight. I settled on N52 12mmx3mm cylindrical neodymium magnets, each capable of holding up to 3,1kg. I planned to use four of them, for a total holding power of 12.4kg.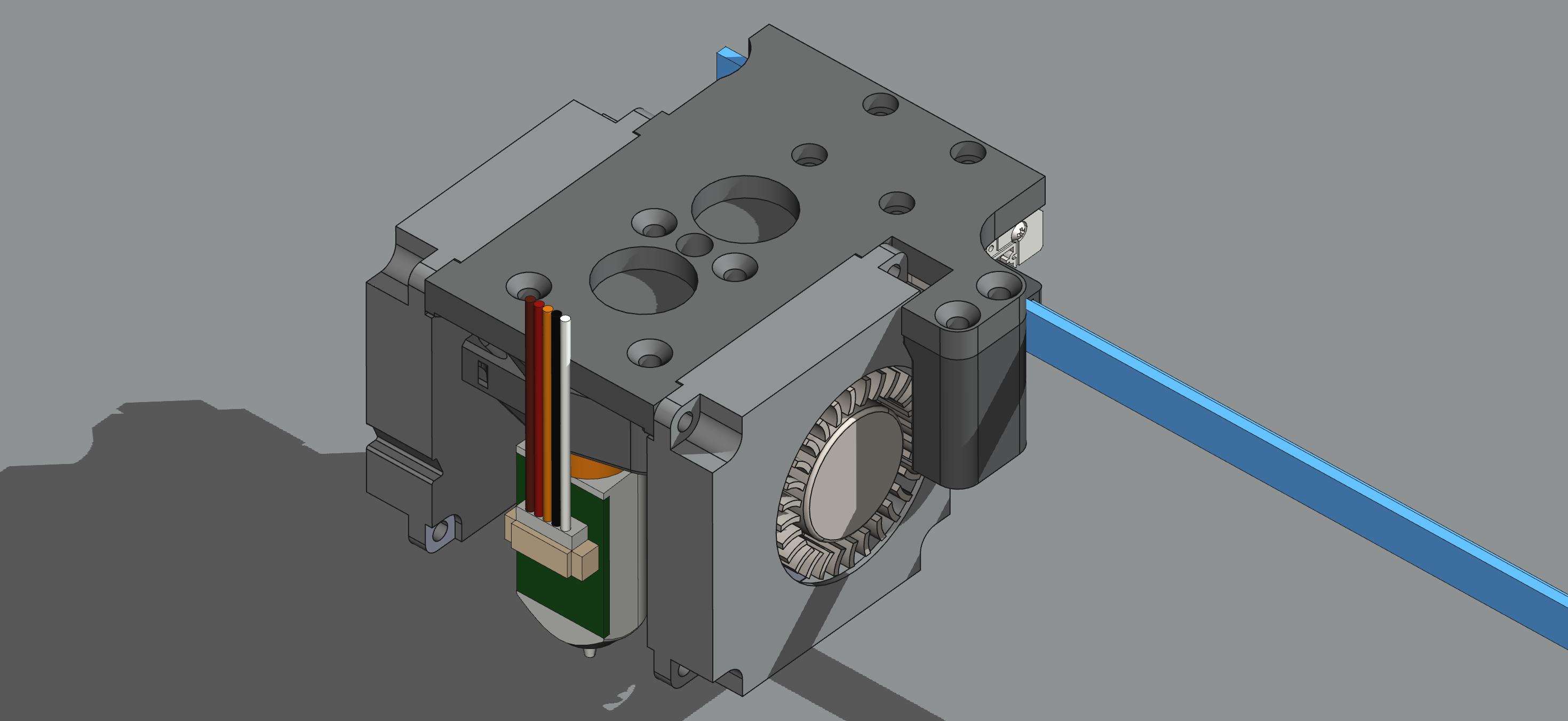 I only have this picture where you can see the one part of the printhead and the bowden tube holder that can be attached to the printhead through the magnets.
The concept with the magnets had several problems:
The magnetic bowden coupler held together during normal printing in the centre of the print bed, but when the printer moved to the corners of the print area, the coupling broke due to drag on the bowden tube.
In addition, the magnets, or rather their strong magnetic fields had severe effects on other components of the printhead. The Bltouch sensor couldn't be placed near the magnets because it wouldn't work properly. The magnetic fields of the magnets inhibit the lifting motion of its tip.

Secondly, the magnets slowed down all of the fans. The part cooling fans sometimes stopped spinning or didn't start to spin. Which surprised me quiet a bit because I thought the fans were far enough away from the magnets. Anyway, for these reasons I had to abandon the magnetic bowden tube coupler concept as it was too weak and caused other components to malfunction.
I think it might work if the magnets are stronger and further away from the other components. But the Xprinter's printhead needs to be very small, so the relatively close placement of the printhead's components is inevitable.