Boards arrived on the 4th. My buddy is driving them to Vegas on the 5th.
And we spend the evening finishing up the boards (not all the components were available to AllPCB to assembly for us so we had to do some soldering). Also has to remove the boards from their "frames". Kept one in the frame, #20 of 20, in case someone wanted it.
Everything went pretty well, EXCEPT...
Somehow ended up with red LEDs instead of white, which looks more sinister, but harder to read and not as bright for the same amount of current (had to bump up the constant current setting in the code, meaning shorter battery life :<  ). Bummer. But at least they work.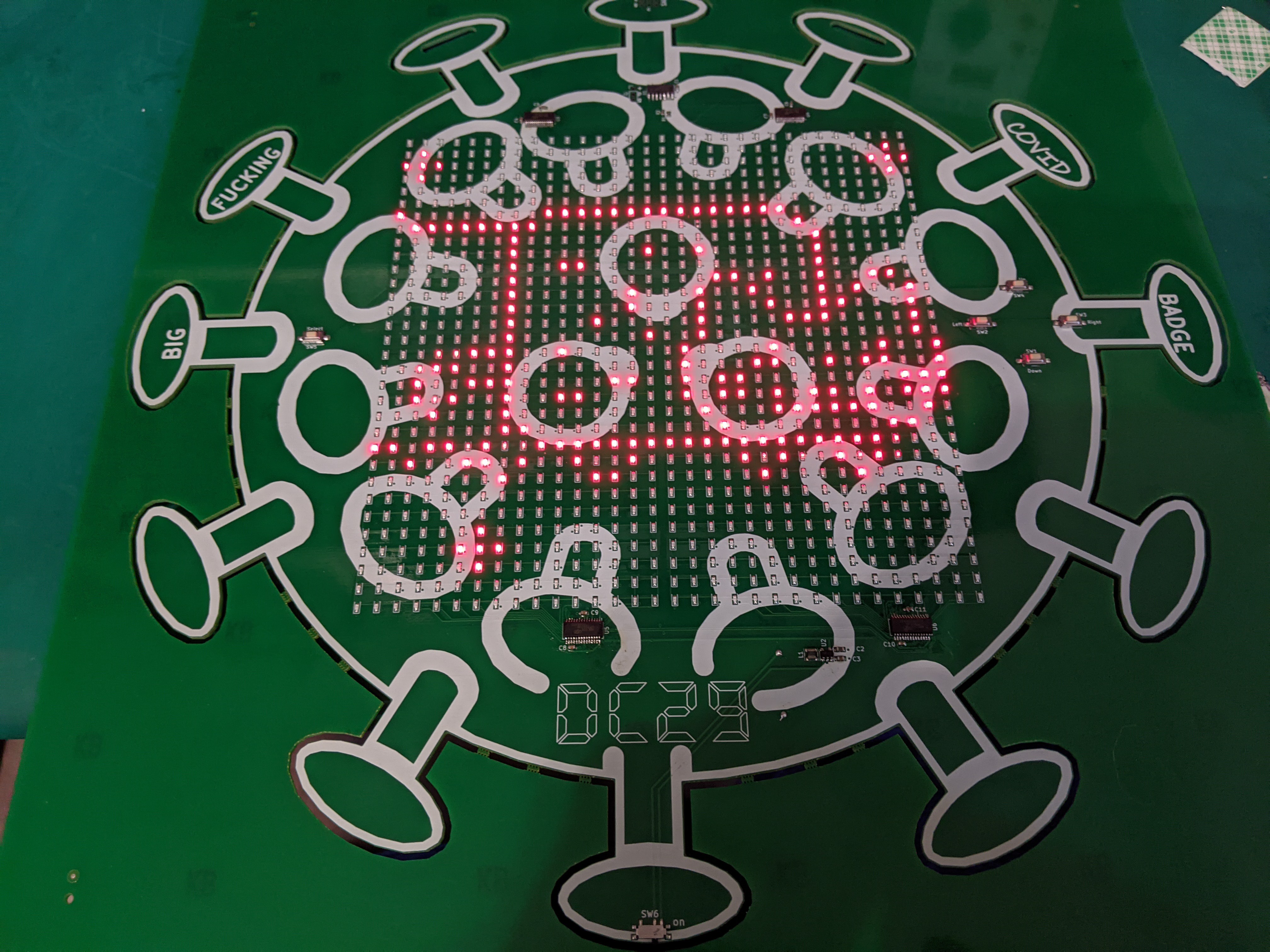 Instructions for how to use/play with the badge coming next.