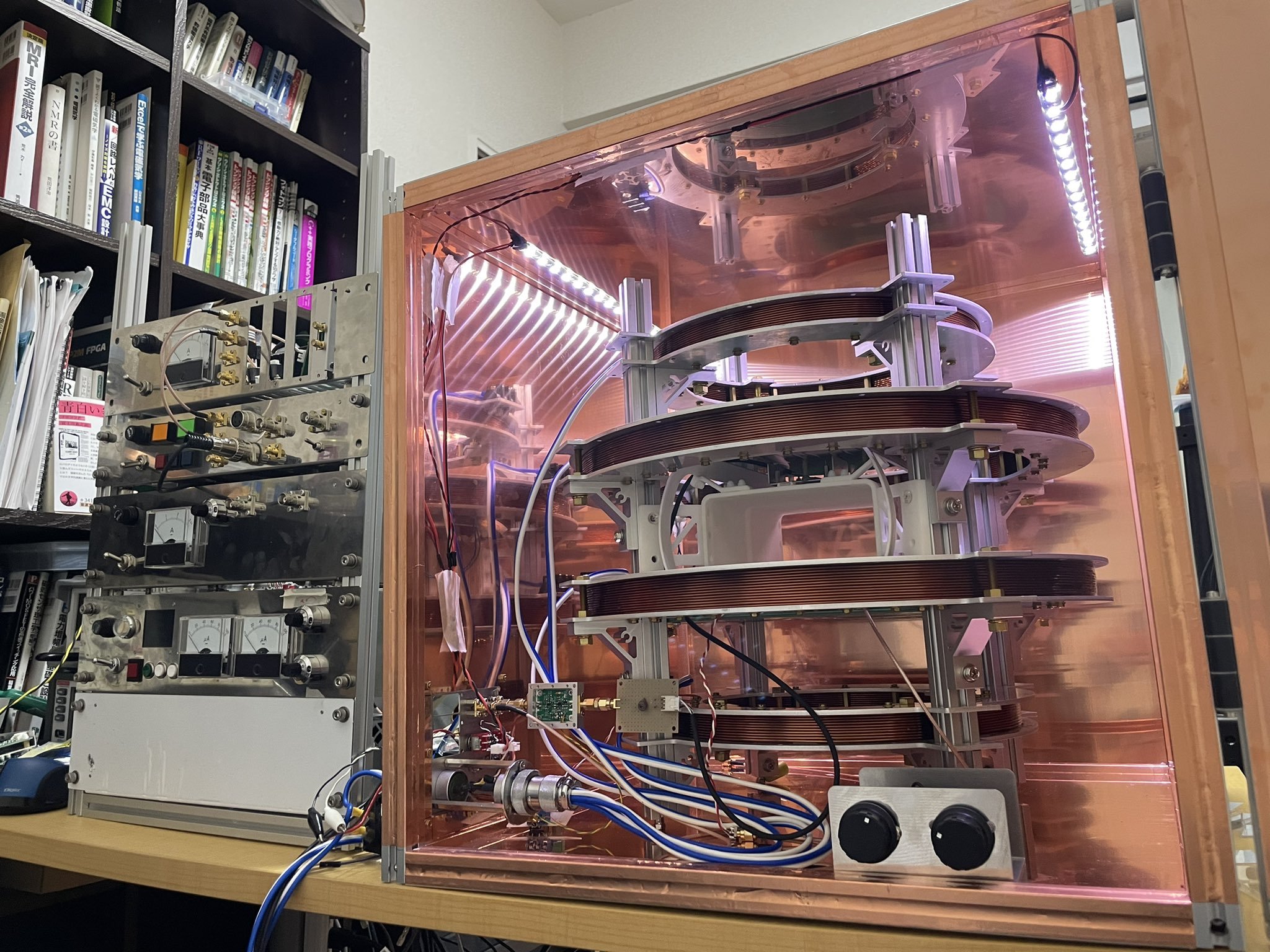 My goal is to build an MRI that can be used for simple physics experiments, and to make the design process data public so that anyone can build an MRI.
The following is an overview of  current progress.
First of all, I was able to obtain my first 2D image by MRI on 2/24 2022. The following images are from that time.