Committed to providing one-stop electronic hardware services for over a decade, Seeed Fusion has the expertise and engineering insight to deliver streamlined PCB assembly at low costs and is equipped with a wide range of value-added services and capabilities. Check out their website to know about their manufacturing capabilities and service.
To available Seeed Studio Sevices: https://www.seeedstudio.com/pcb-assembly.html
Introduction

The TMP117 is a high-precision, digital temperature sensor. What makes the TMP117 stand out is its ability to be accurate down to ±0.1°C (from -20°C to 50°C). The measurements can also have a resolution of 0.0078°C! This is great for projects that require more stable temperature readings. There are also additional features that come with the TMP117. Some of these features include offsetting the temperature, entering the low-power mode, and averaging the readings.
Uses I2C interface (Qwiic-enabled)
Four selectable addresses
0x48 (default), 0x49, 0x4A, 0x4B
16-bit resolution, 0.0078°C
High accuracy, digital temperature sensor
±0.1°C (max) from –20°C to 50°C
±0.15°C (max) from –40°C to 70°C
±0.2°C (max) from –40°C to 100°C
±0.25°C (max) from –55°C to 125°C
±0.3°C (max) from –55°C to 150°C
Operating temperature range
-55°C to +150°C
Operating voltage range
1.8V to 5.5V
Typically 3.3V if using the Qwiic cable
Low power consumption
3.5µA (1-Hz conversion cycle)
150nA (shutdown current)
Programmable operating modes
Continuous, one-shot, and shutdown
Programmable temperature alert limits
Selectable averaging for reduced noise
Digital offset for system correction
NIST traceability
Components Required

Schematics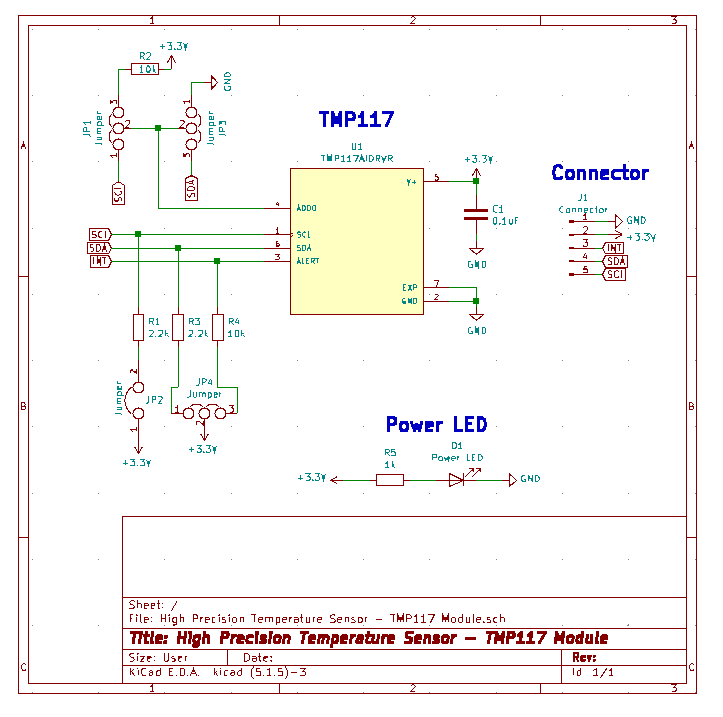 3D view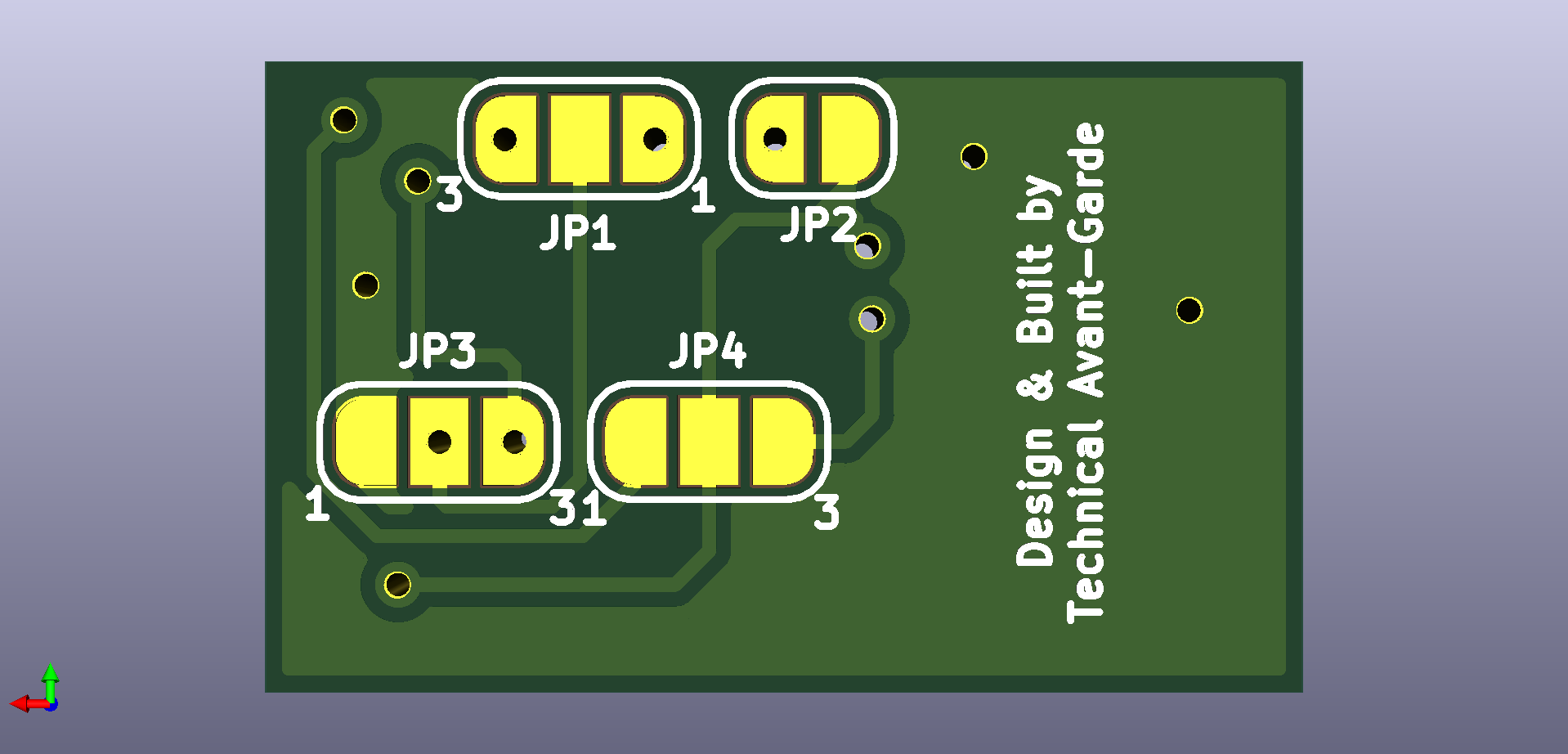 For the Gerber File, Follow and message us on
YouTube: https://www.youtube.com/channel/UC8mQvRi15t0JOyzw6GYtnMA
LinkedIn: https://www.linkedin.com/in/technical-avant-garde-2761261b0/