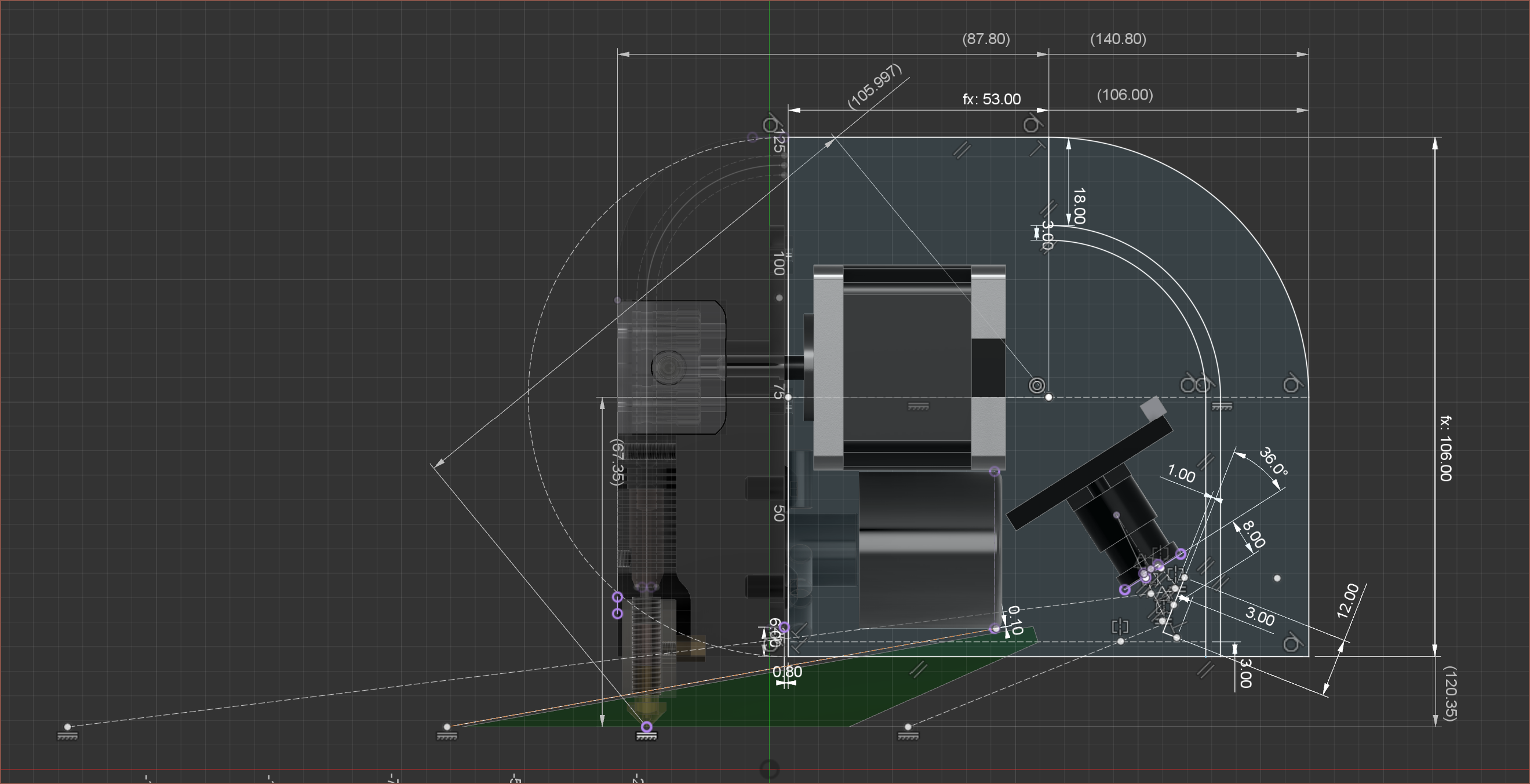 *Goes to Twitter to get link for CB1*

Achem. Anyway, so when I redesigned the Slight, the camera pcb was sticking out. Preferrably, I want the Slime fully enclosed so that I can pump cool air to components, like what Nasa has done (pg 10). I originally thought that I would use a mirror, but back when the Slime was a lot longer (just under 200mm compared to 106 now), I could just put the camera facing the nozzle without one. 
It should be easier to move the mirror than the entire camera assembly. Also, as mentioned in the comment section of the previous log, I found a video on reducers, and I've decided on moving any motor reducer features to the arm holding the Slime (though, it looks more like a Snail now). If I assume that, if half of the SecSavr Spindle's weight is attached, the total mass of the Spindle, extruder motor and magnet is 1kg and the centre of mass is 5.3cm away from the pivot, I require 51.94Ncm of torque. Wait... is that right? Seems kind of low. I guess that's why my reduction was only 3.75:1 before. That simplifies things. I was thinking I was going to use the capstan drive [below], but a simple belt pulley should be enough. I can use some thick belt to mitigate elasticity in the joint.

I must be missing something though, because I found this listing for a 5 axis attachment and they've got higher reductions than 3:1 on motors that are likely at least 126Ncm.