I've typed up all the tasks I could remember from the computation to get me from my current point in Fusion 360 to the modelling finish line, but not in order: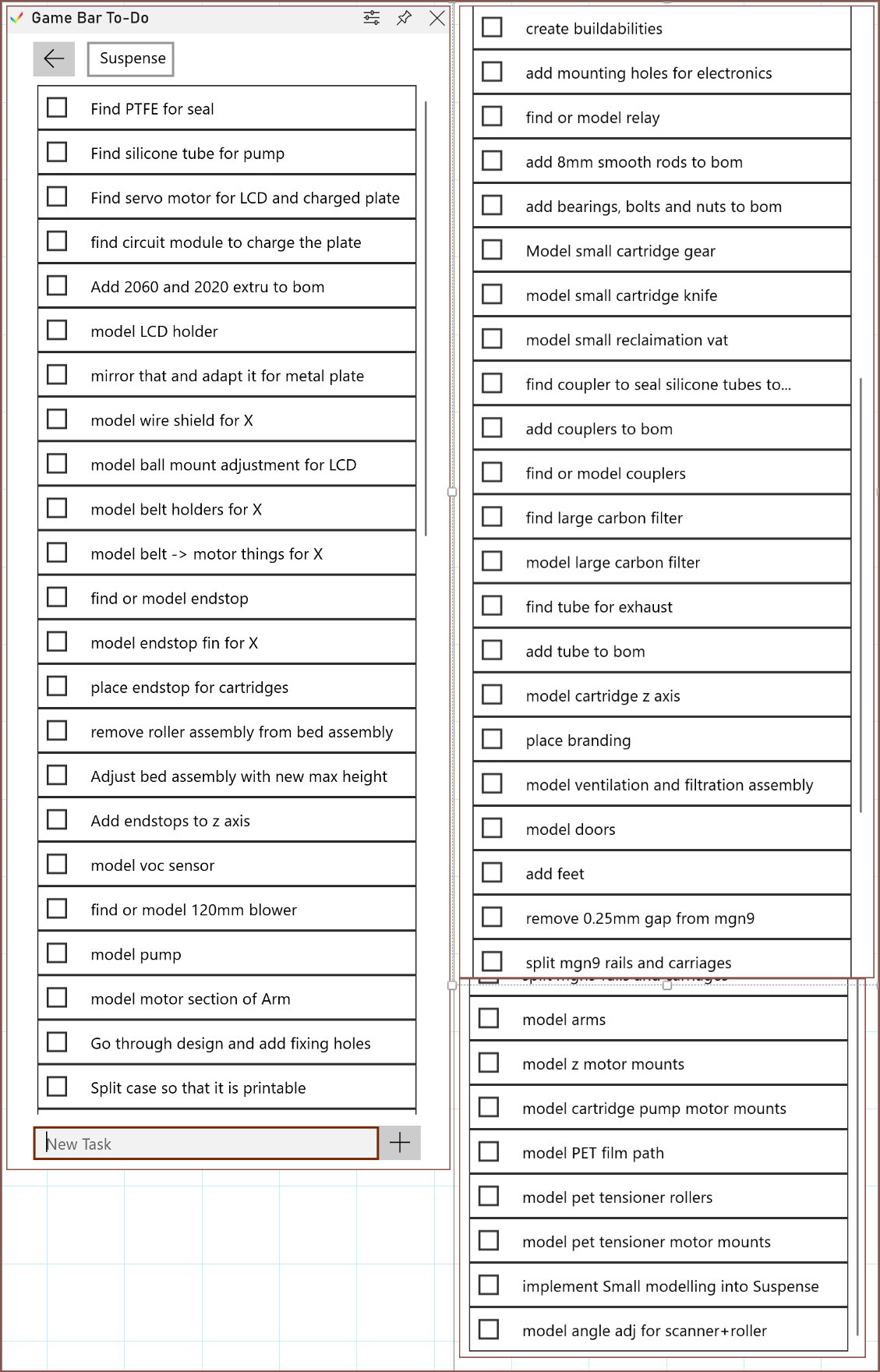 The last time I did this was the #SecSavr Skyrise [gd0092] and I had a full Fusion 360 model in 3 days. I don't know if I'd be able to do the Suspense in the same kind of time, but it means that I'm at a point where I've got confidence in what I need to model. 
I've also been cleaning the BOM file, and I'm at 26 motors total. A few weeks ago, I was expecting 26 motors for the Suspense alone, but now it's 26 for both systems. The current incomplete BOM price is looking pretty favourable now.
The only issue I know about is that BTT has said that their CB1 can only do 4096x2160px instead of the 4096x2560px the screen has. I can't find anything saying that the CM4 can do any better. HDMI 2.0 is on both, and places like wikipedia say that it should be possible for 5K@30fps, so I'm just going to buy it and try it. I only need something like 10Hz refresh. Since I get the full Y axis length of pixels, the solution would just be less efficient when limited to 84.3% of the LCD, and the X axis may be reduced by 16mm.