Vishnu, Trevor and I are working to reduce refrigeration energy use in breweries and cideries. Trevor owns Goat Rock Cider, our test location.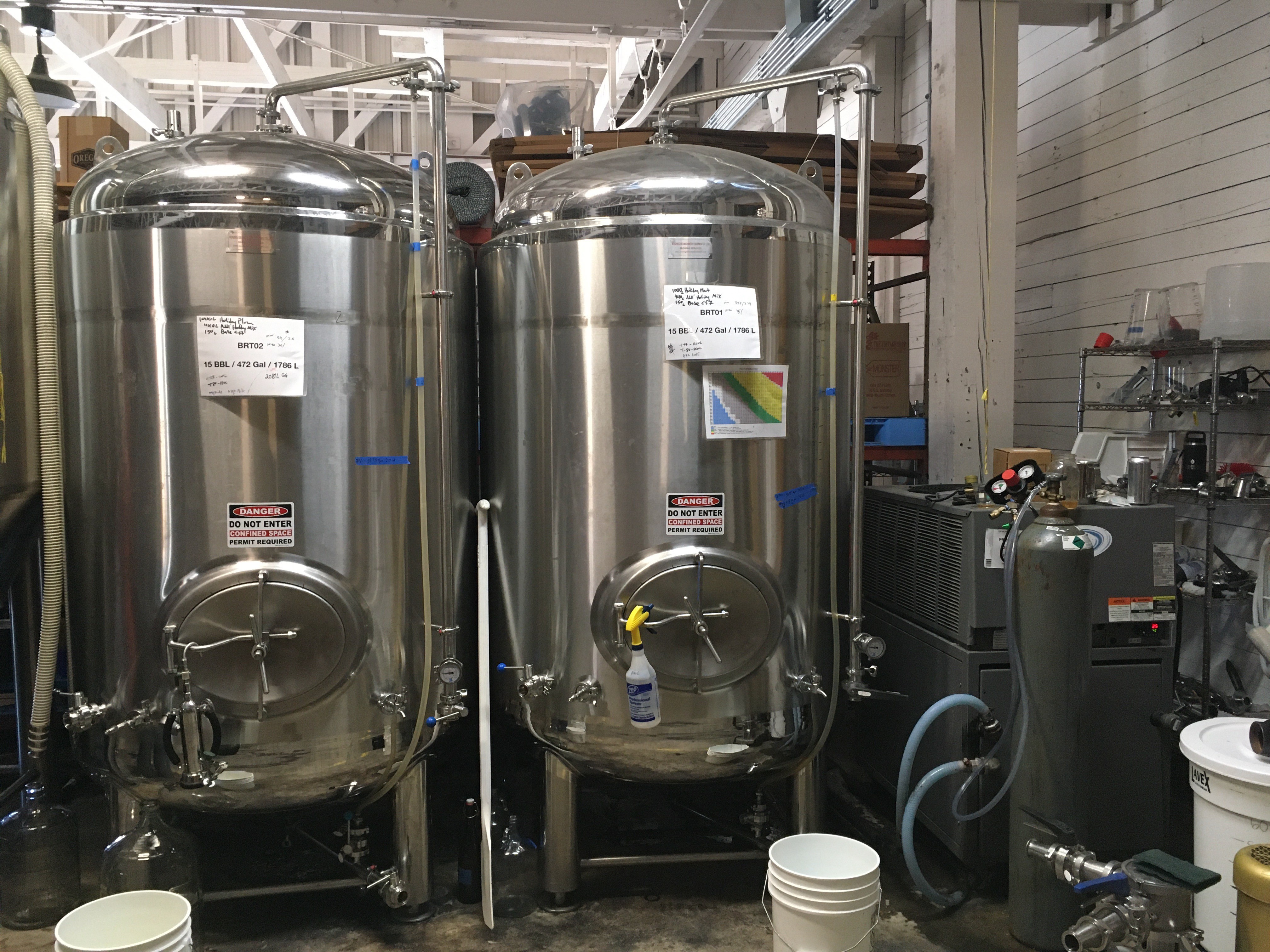 Above, two out of five fermentation tanks and a glycol chiller on the right, behind the gas cylinder.

Many breweries/cideries have a system design where an air-water chiller cools a propylene glycol and water mixture and continuously circulates it in a loop. Each tank has a temperature controller that opens a valve to allow that cold glycol to flow through a metal jacket on the tank, as needed, to lower that tank's temperature for fermentation (~60sF/15-20C) or storage (~35-45F/2-7C). The cold glycol has a 28F/-2C setpoint.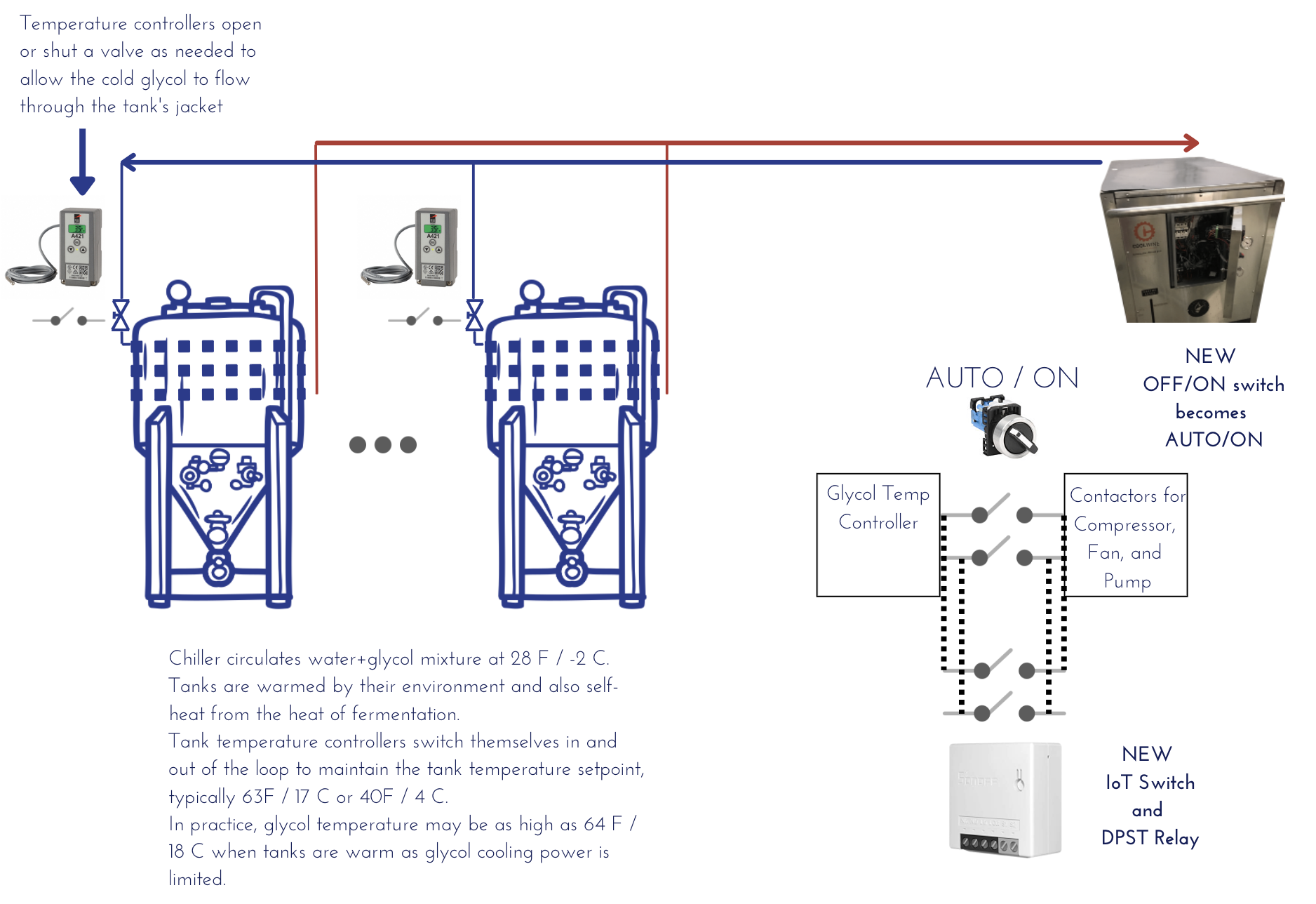 Above, we have added a simple IoT switch and DPST relay to control the chiller in parallel with its existing DPST on/off switch. They allow the chiller to be scheduled to turn off during times of peak electricity demand.  This also means that the chiller wastes less pumping energy.
Read more »