As usual the board looks best if you design it as a PCB.
With low cost PCB printing alternatives like jlcpcb, pcbway,... you can get your PCBs nowerdays really cheap.
I use KiCad Open Source Software to design my PCBs. 
Goal was to have 9 Keys orientated around the Board and a proper position for a volume Knob(Rotary Encoder).
The keys should be located around the EInk Display. During the Design phase I could not decide between the Waveshare 2.9" and the Waveshare 2.7". 
If it comes down to Pixel Area the 2.7" has a larger pixel Area but oriented more in a square format(even the numbers woudl guide you in another direction)
On the other hand thge 2.9" was oriented more in a landscape mode and was capable of faster updates.
This decision to make faster EINK updates dominated the pro/Con list.
In the picture below you see The Size of the 2.7 EInk Board compared against the final layout with a 2.9".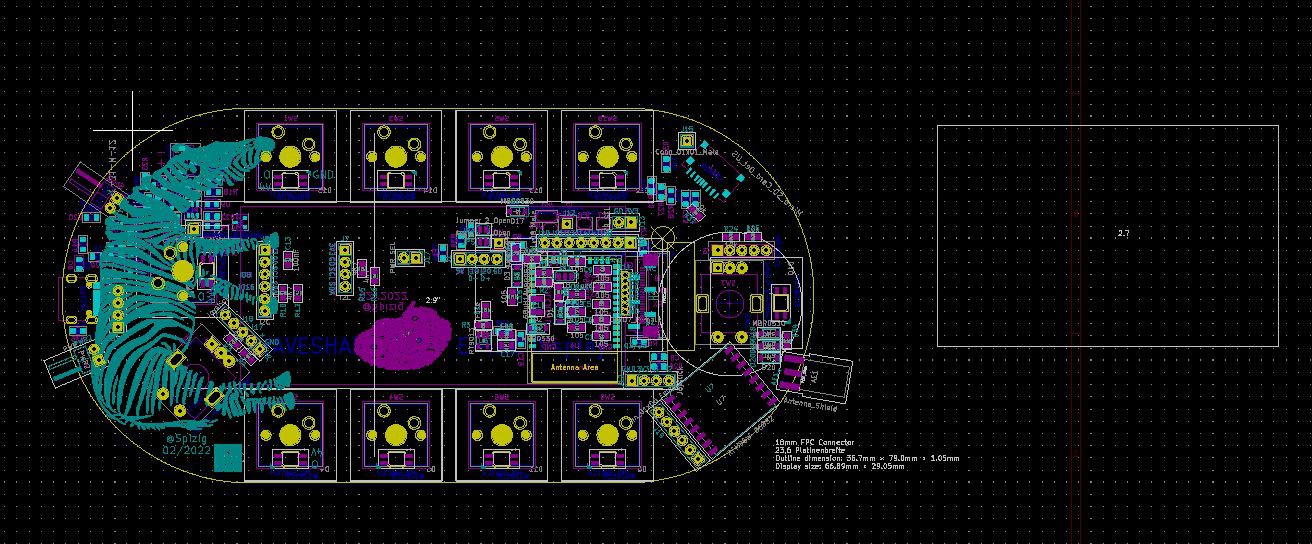 (Please note the Art in the silk Screen)
So how does the board look:
Top Side: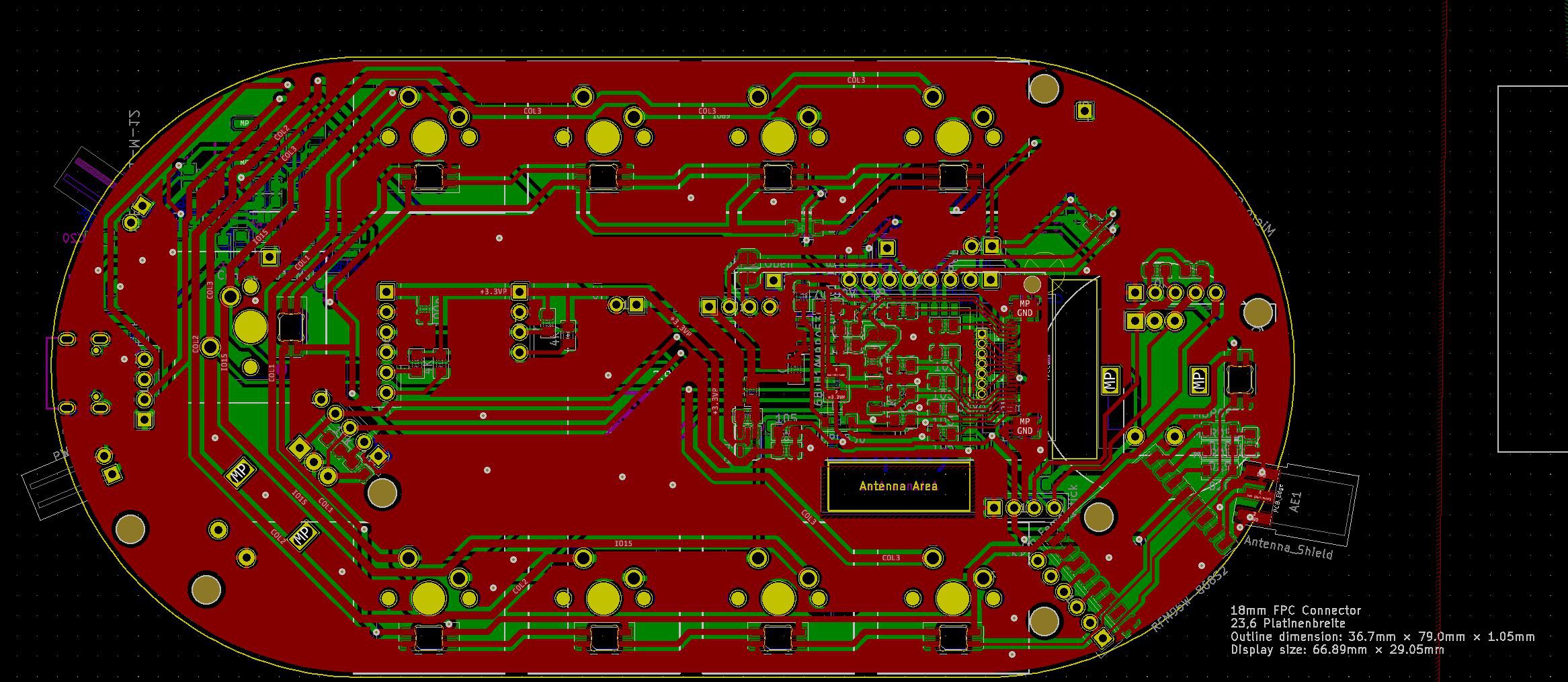 Bottom Side: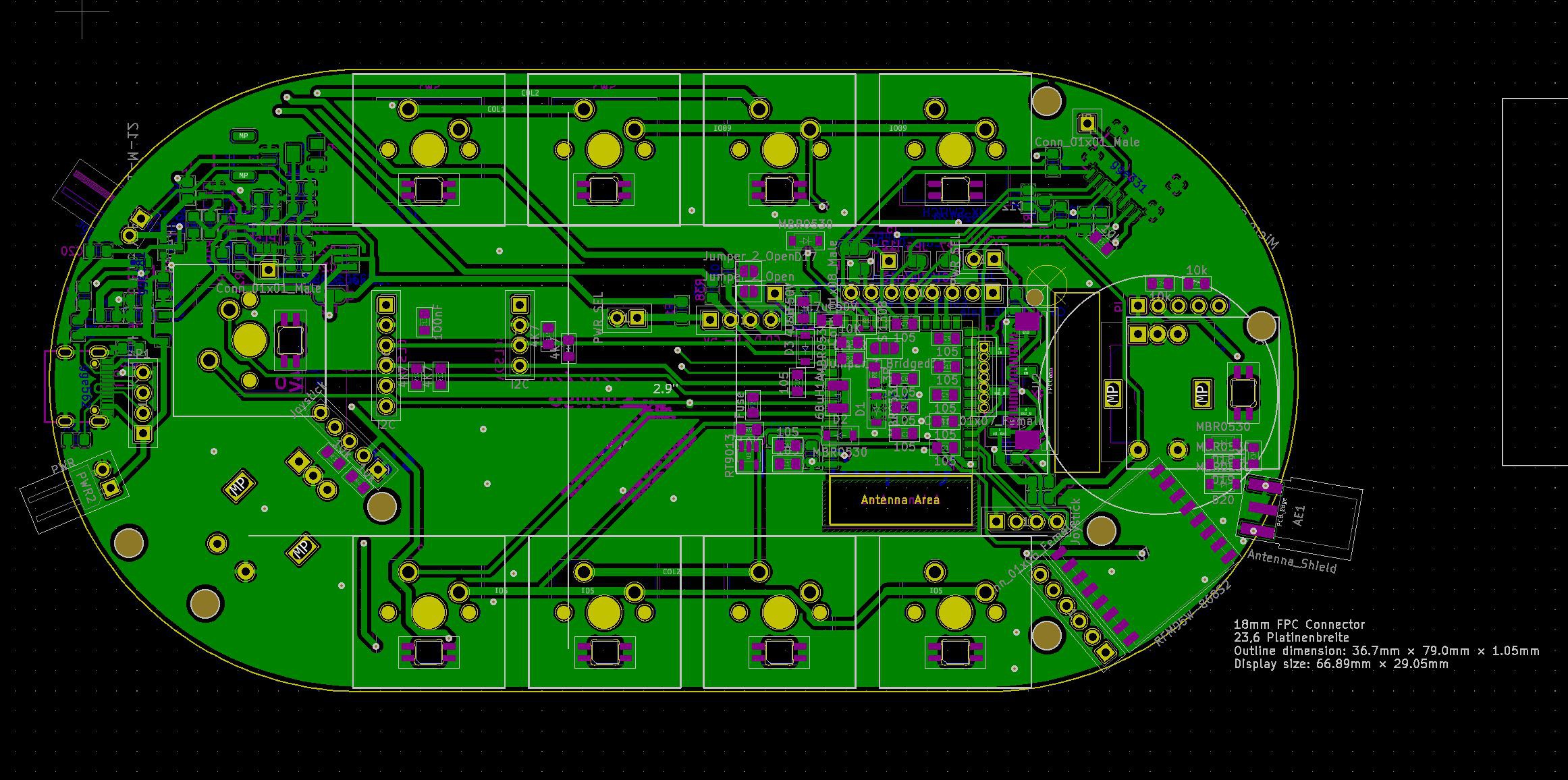 Honestly Speaking I was using this EINK Part in a different design before. Thats why i recyled this part for this poject 
What gave me most trouble in this design: 
How much space between the keys. 
How much space does a Joystick need?
How much space does a Volume Knob need?
Does the RGB LED Shine trough the MX Keys Buttons bright enough?