Machined aluminum frame.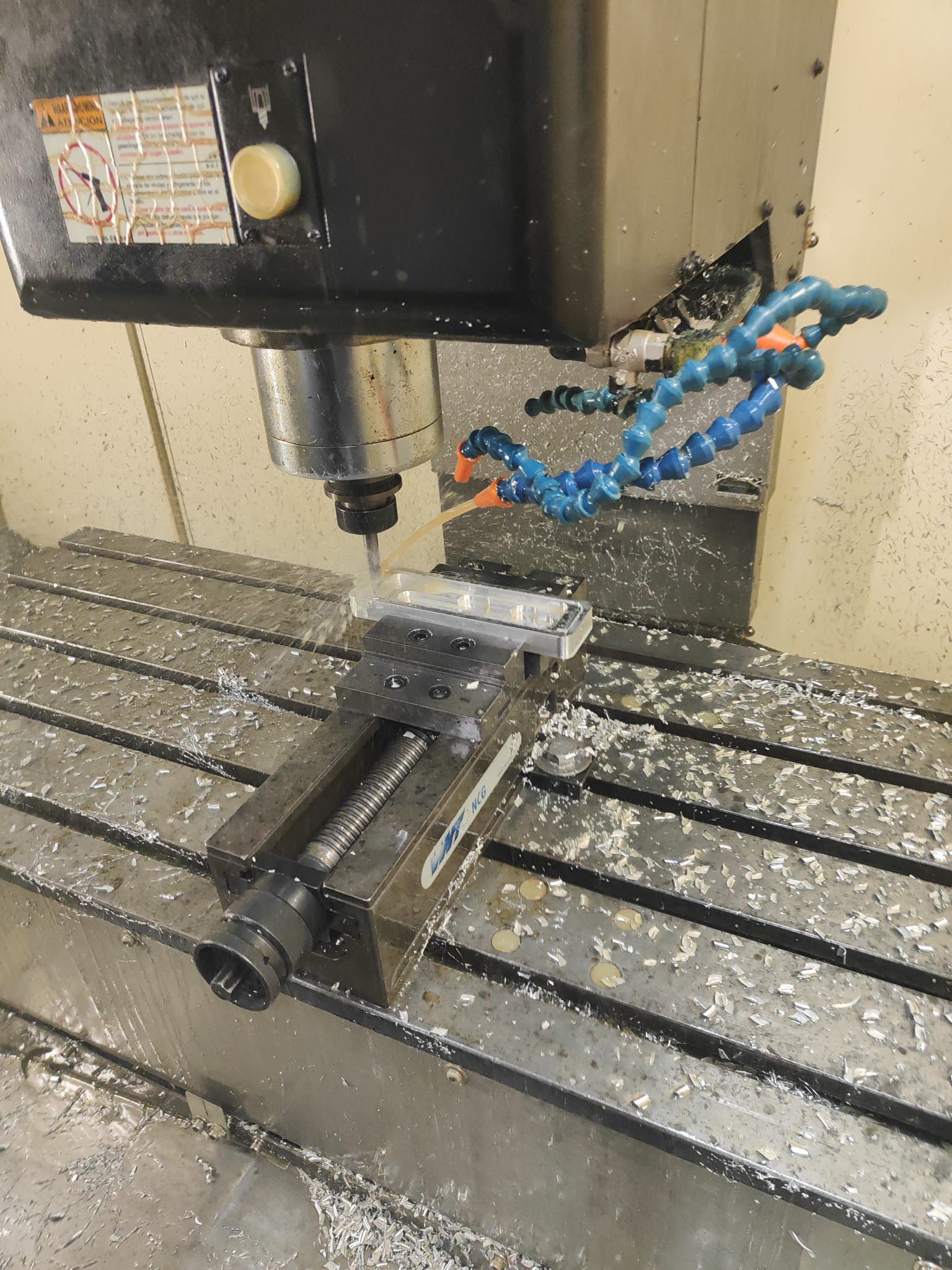 Designed to be machined from only one position for cost savings. It also measures the same as standard aluminum stock bars to keep processing time and lost material to a minimum: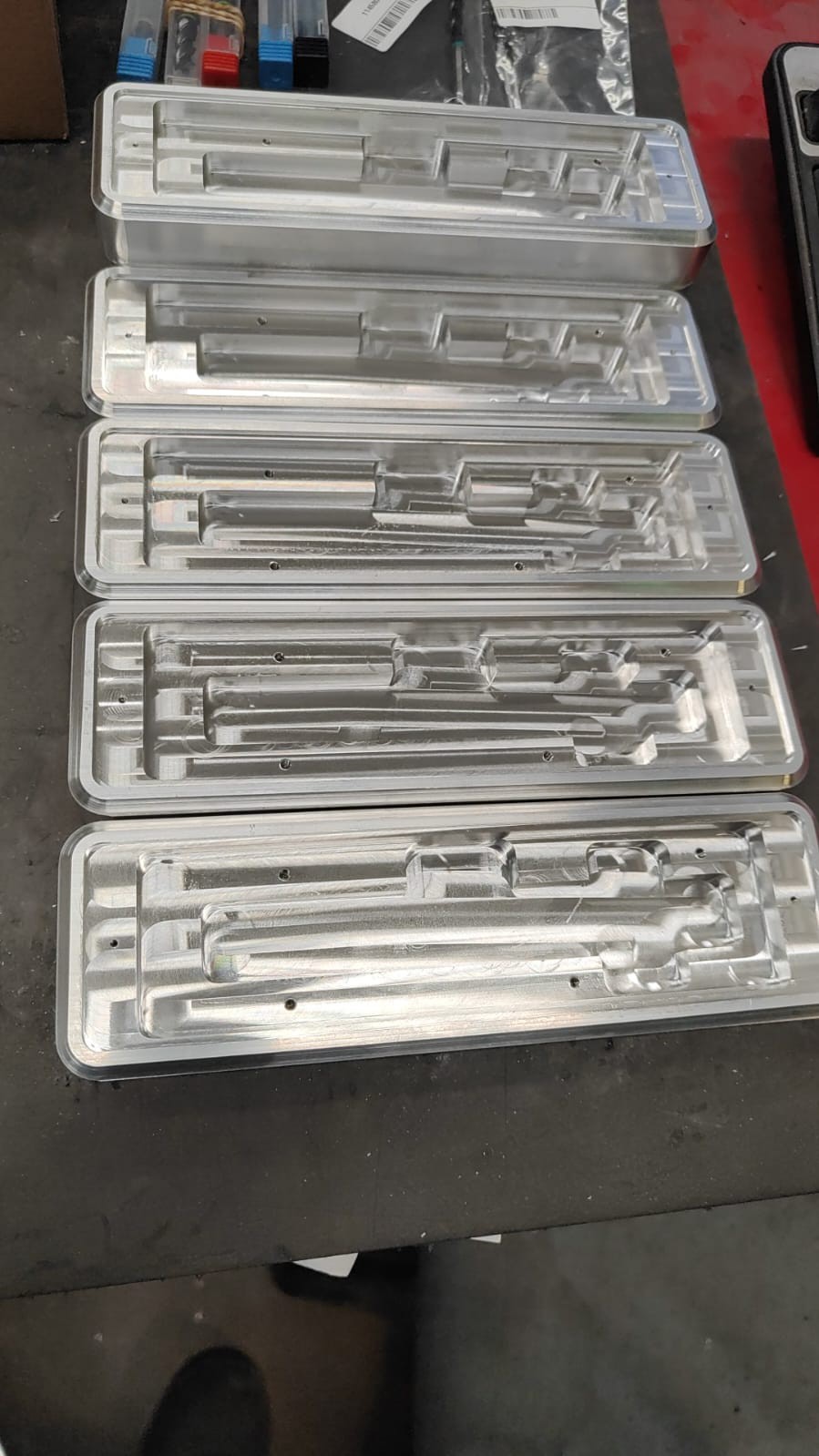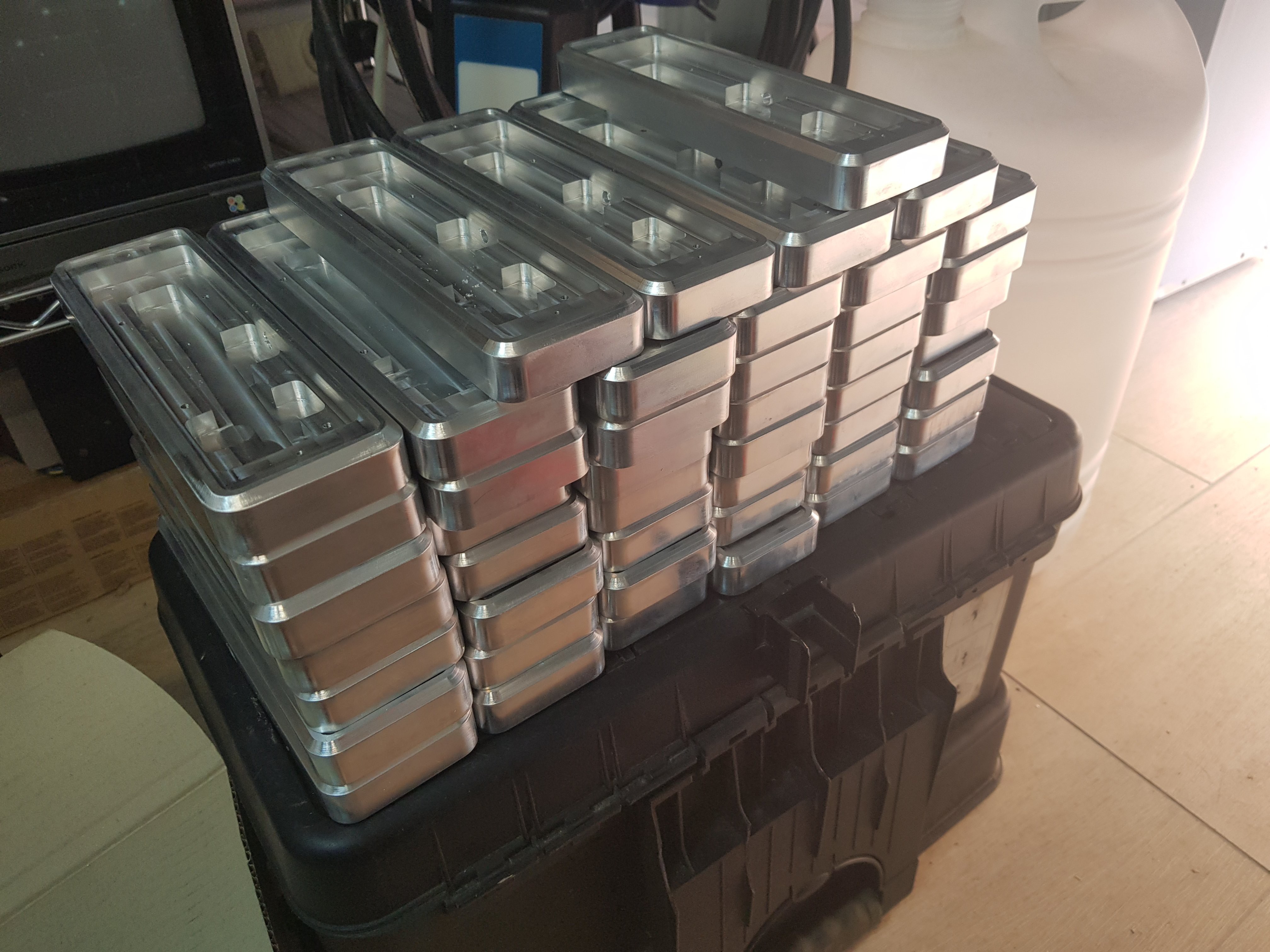 Masking tape on the threaded holes, before to the coating:
Textured electrostatic powder coating.  This material is amazing!  Hard but nice to the touch.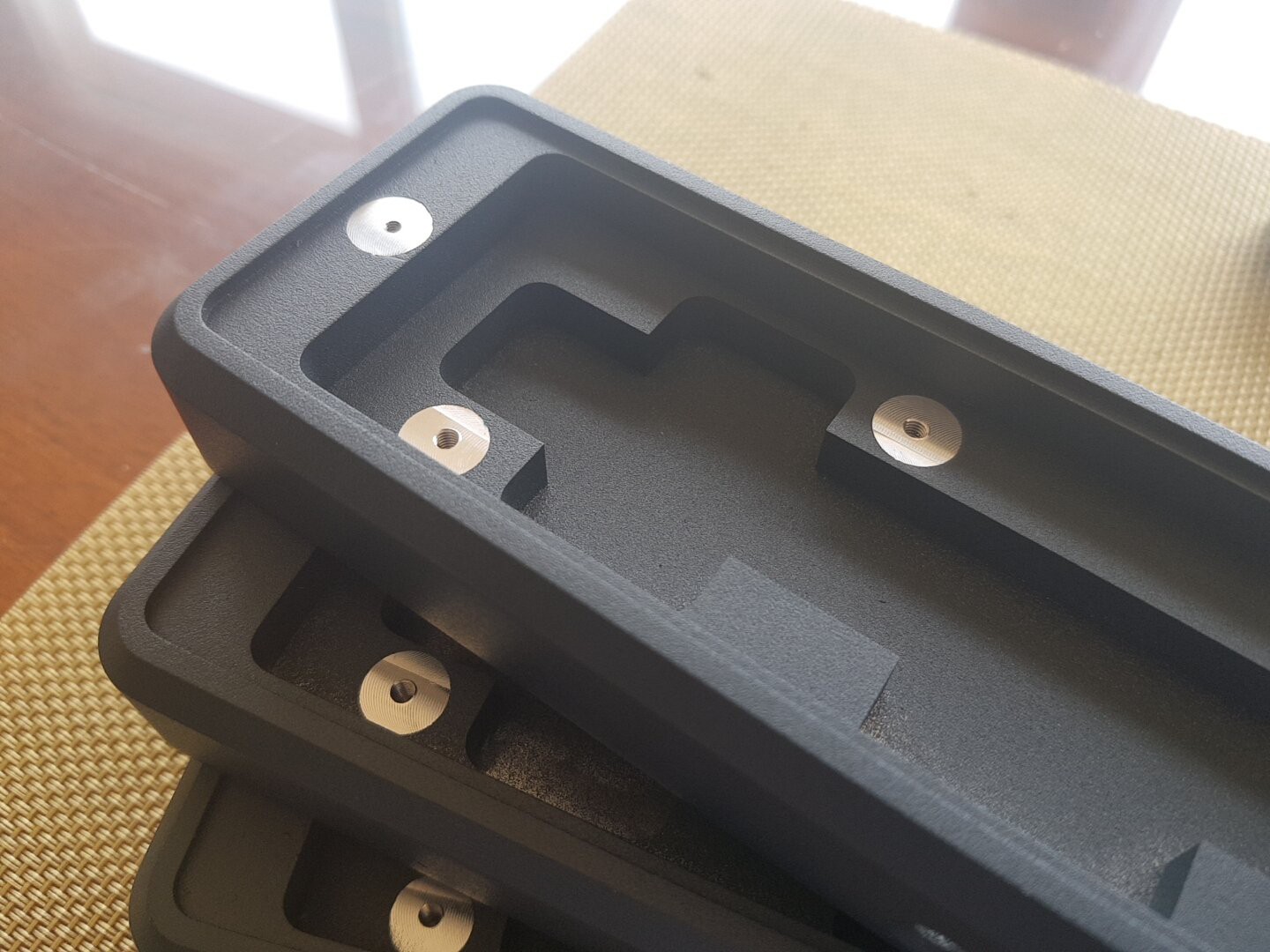 Two laser-cut inox steel plates hold the mechanical switches and cover the front: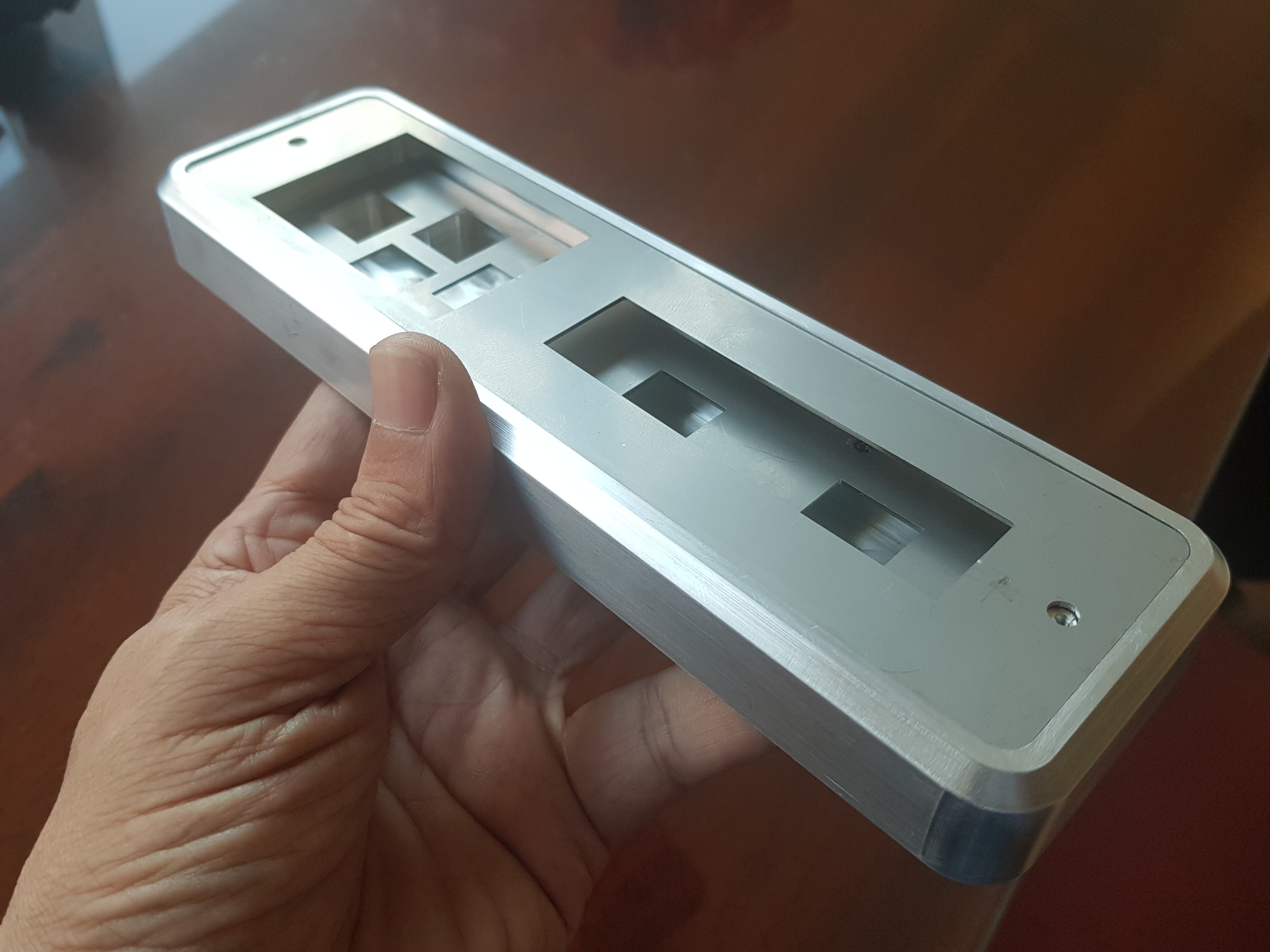 Keycaps, cables, switches... and not much more.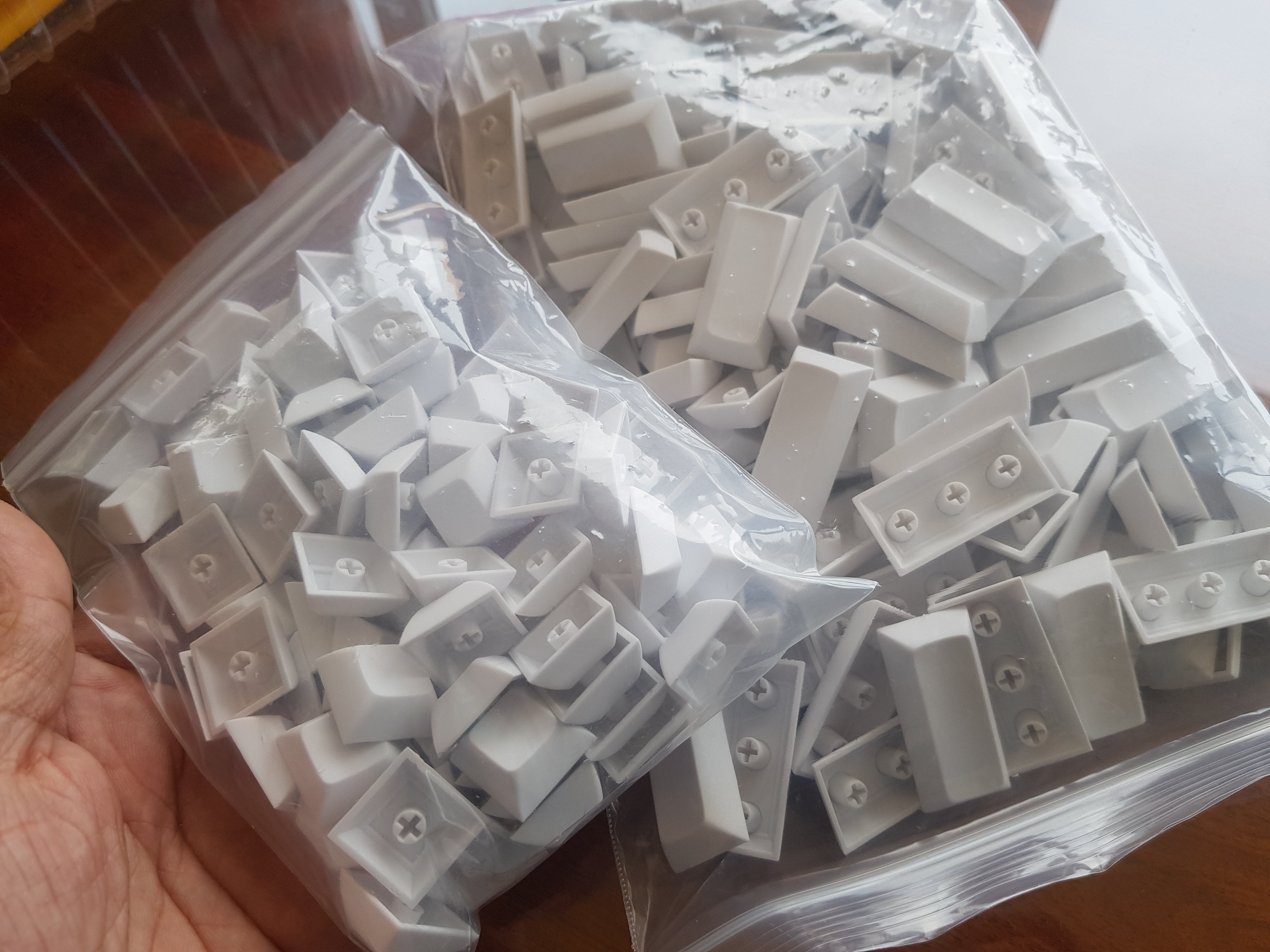 Front stickers in textured laminated vinyl give a durable professional look.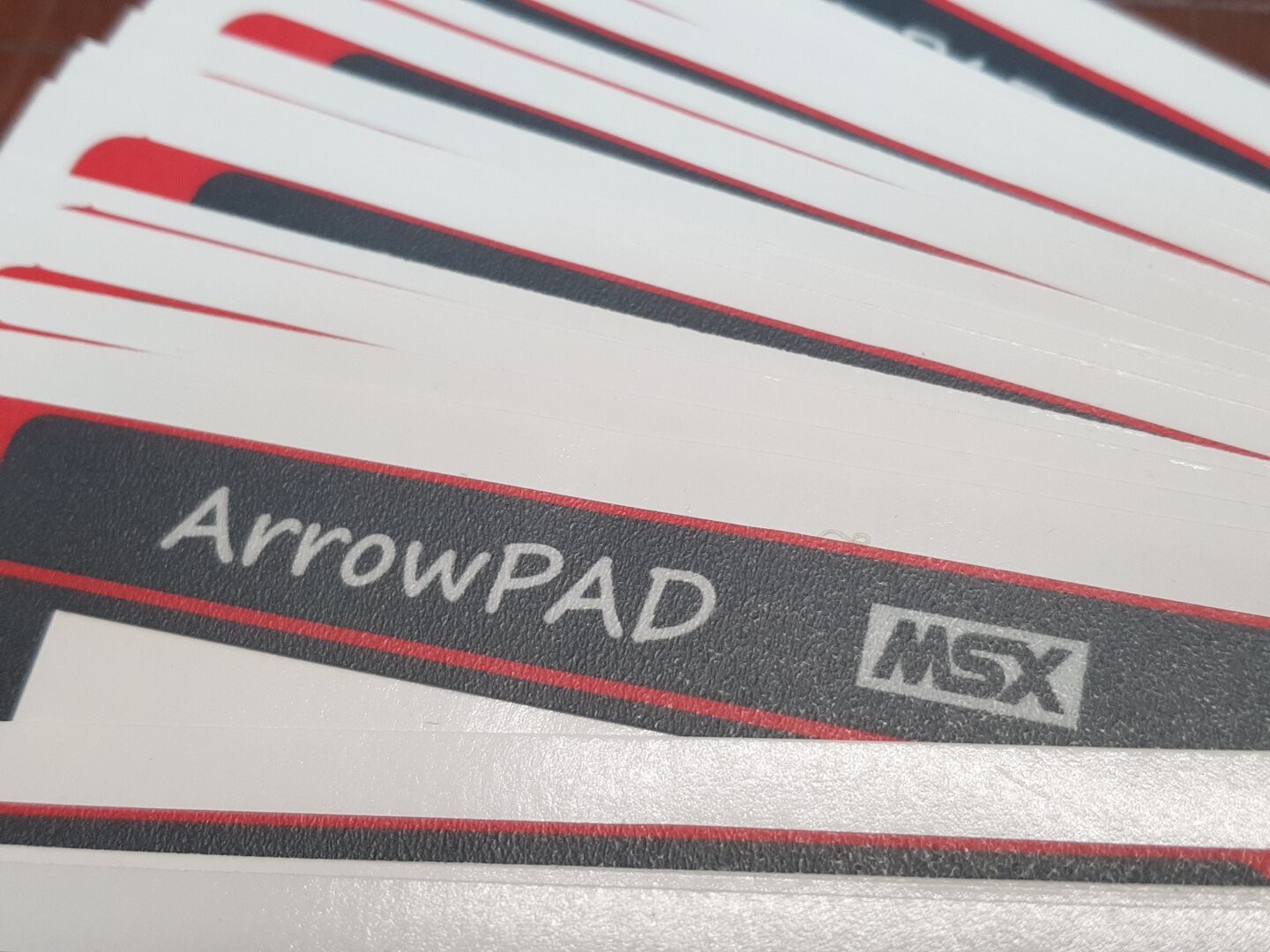 Different colors available!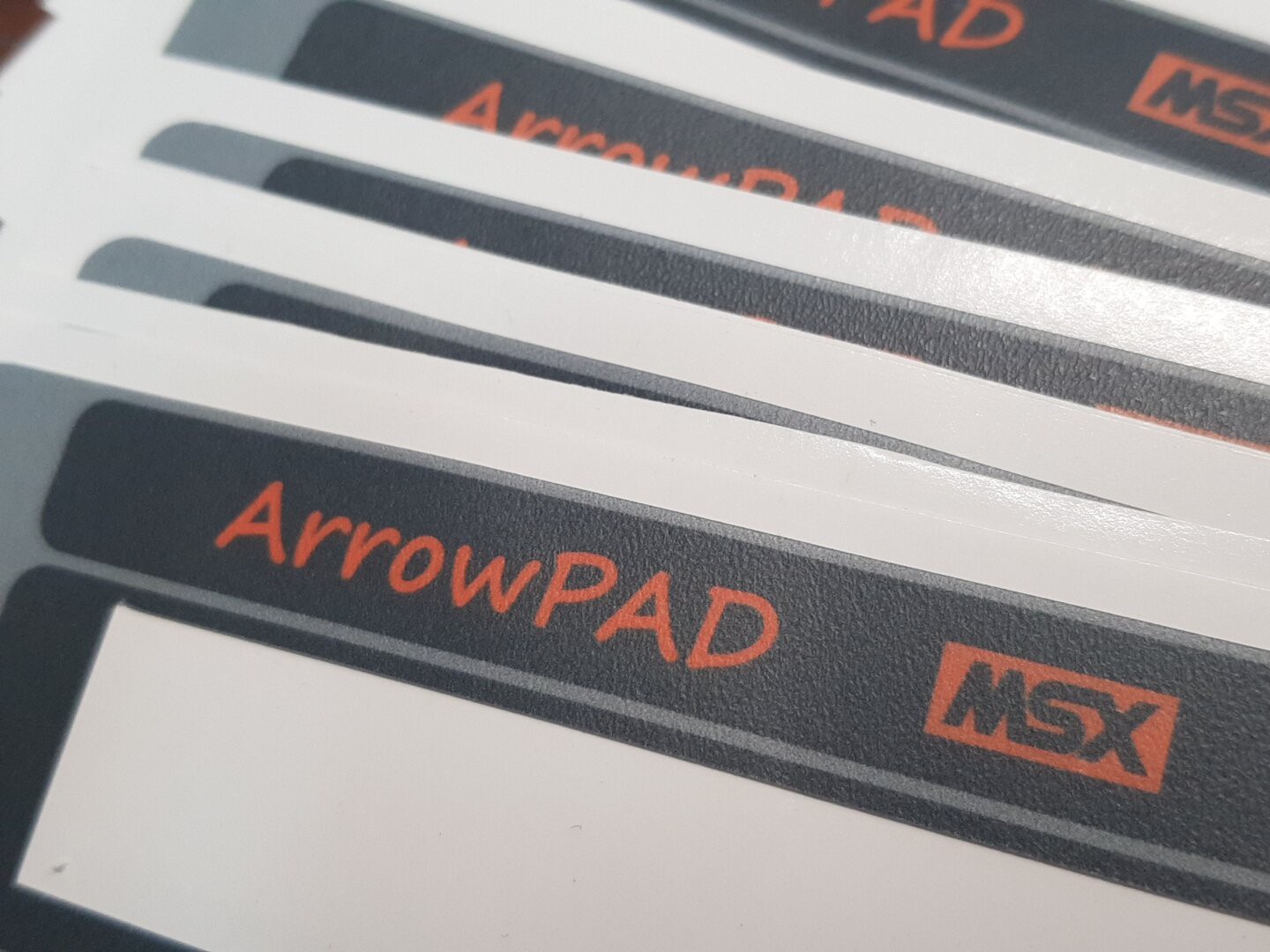 The units end up weighting half a kilo.  Very useful to keep the controller in place without sliding.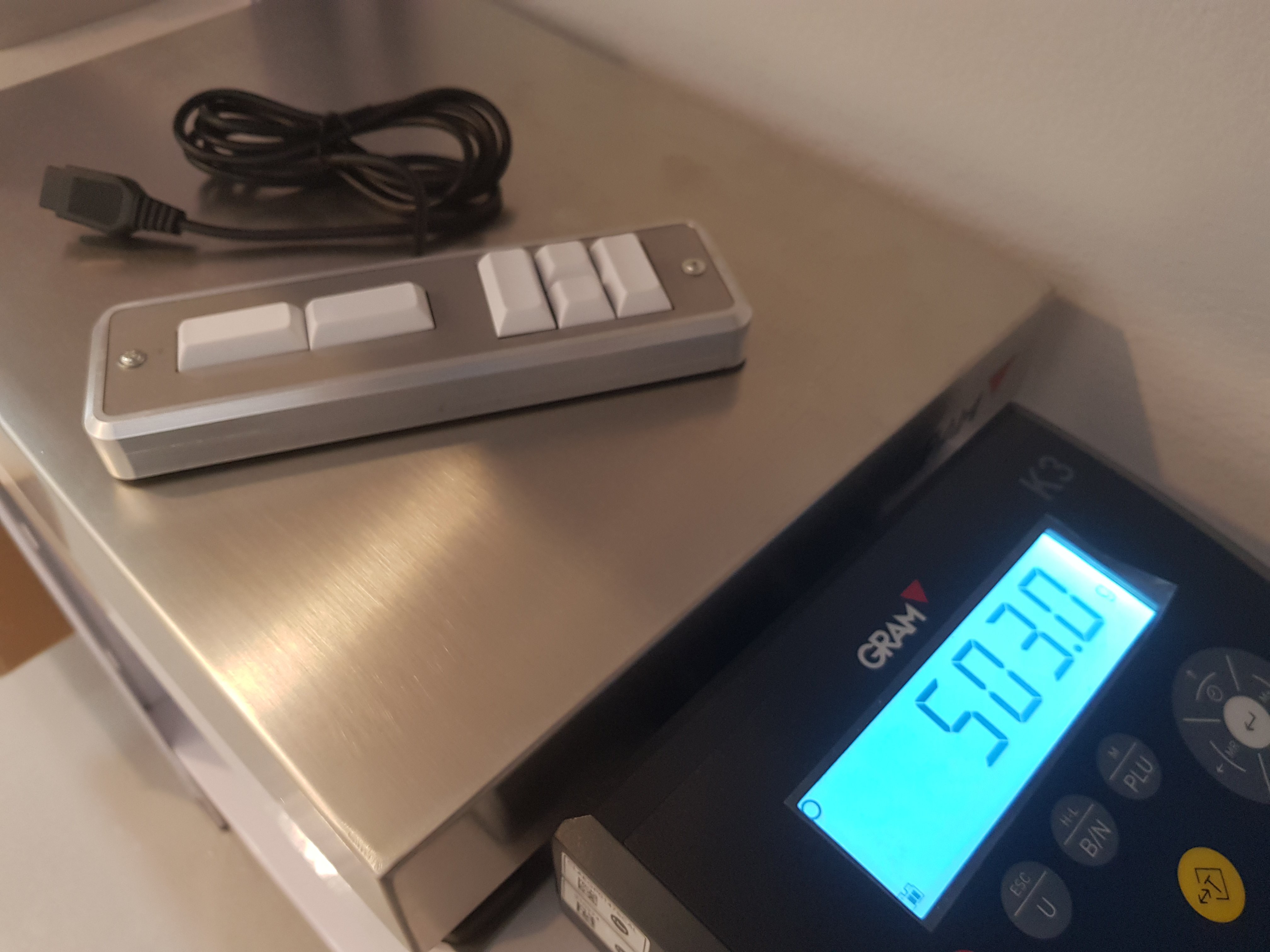 It has EVA pad that covers the whole bottom surface.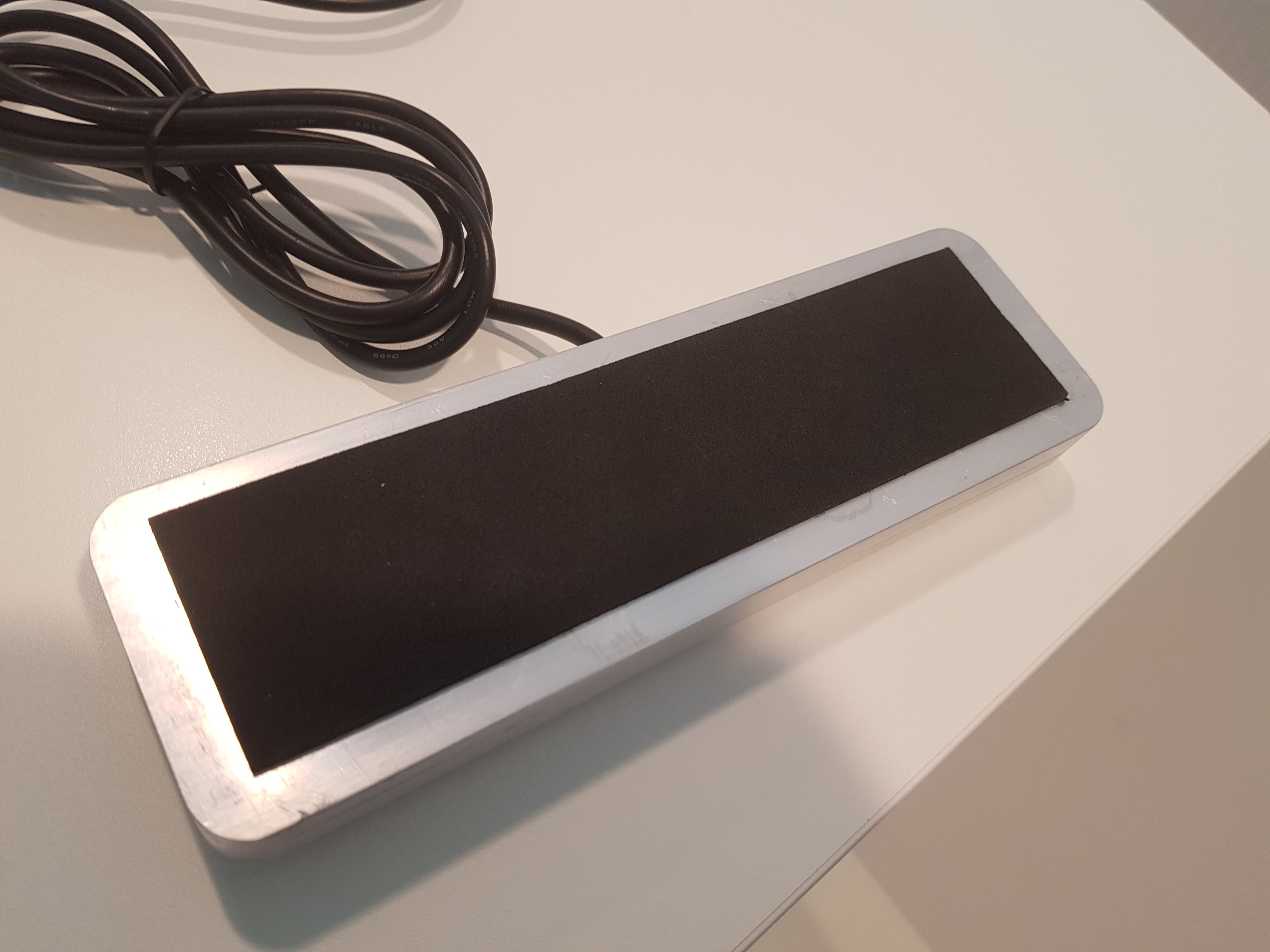 The end result is a professional looking device that will probably outlast the machines it is meant to service!