It's been a while since I thought about this project, but now I want to have the boards manufactured. And I want connectors for the voltmeter.  
This is what's been ordered, the size of the board is 52x35 mm.: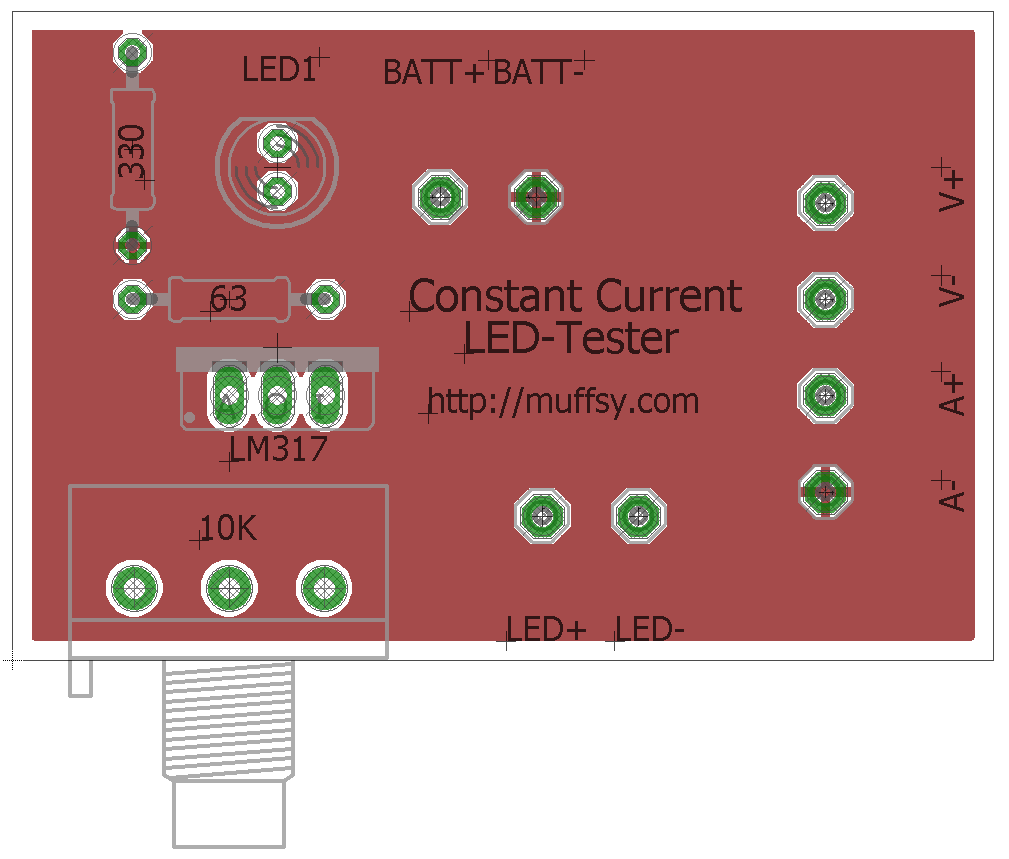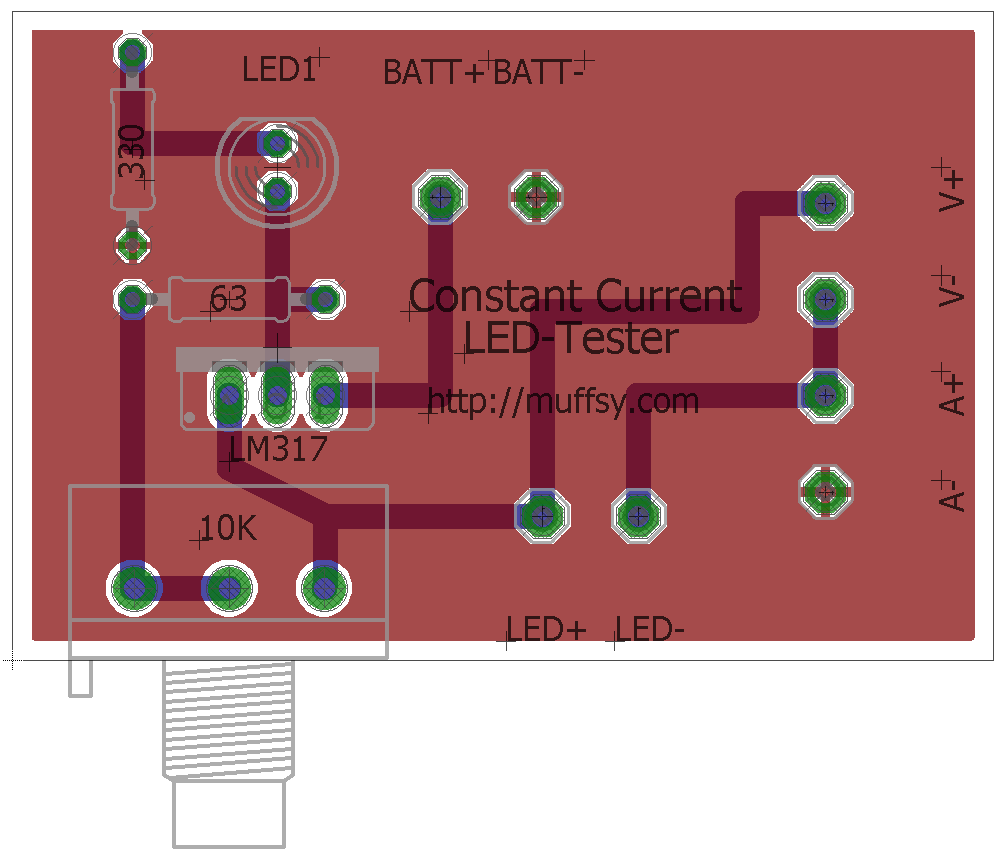 The new design has been uploaded to the files section of this project. The zip-file (LED-tester3.zip) contains Eagle project files and Gerbers.