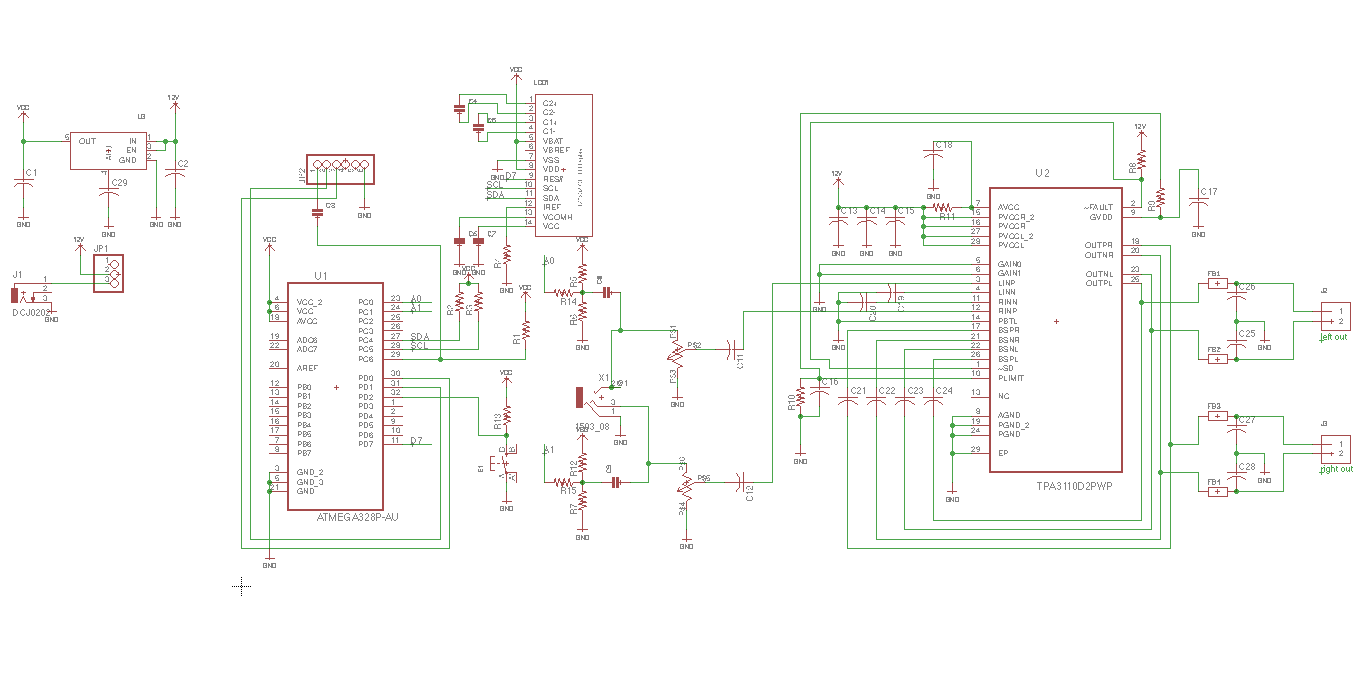 This is the total schematic. I've experienced wonderful sound quality of TPA3110, class-D amplifier at Nutube amplifier and it is transferred to happy amp. The performance of TPA3110 is max 15W x 2 and I can guarantee its sound quality!
The input line signal is sampled to A0 and A1 of Atmega328p, which is programmed Arduino Pro bootloader. As we know, A/D does not accept negative voltage and sampled audio signal is biased to half of VCC and applied to A/D input. OLED is connected through I2C bus as same as my all previous making.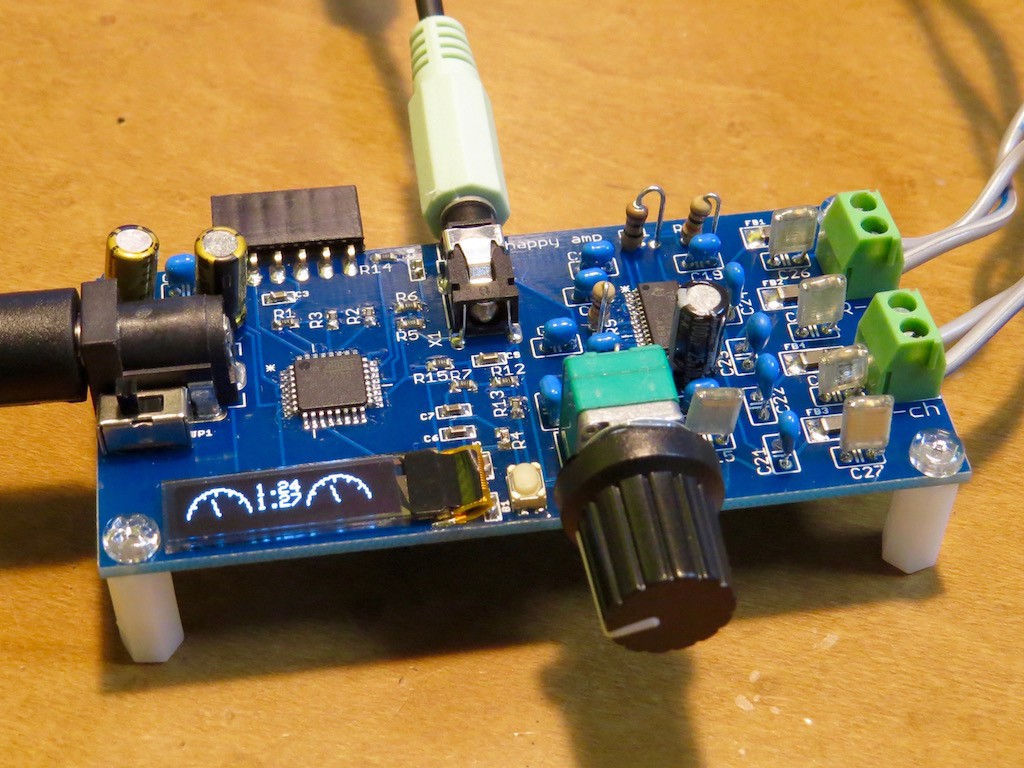 Newly Oscilloscope mode is added. We can see realtime waveform in the tiny OLED display!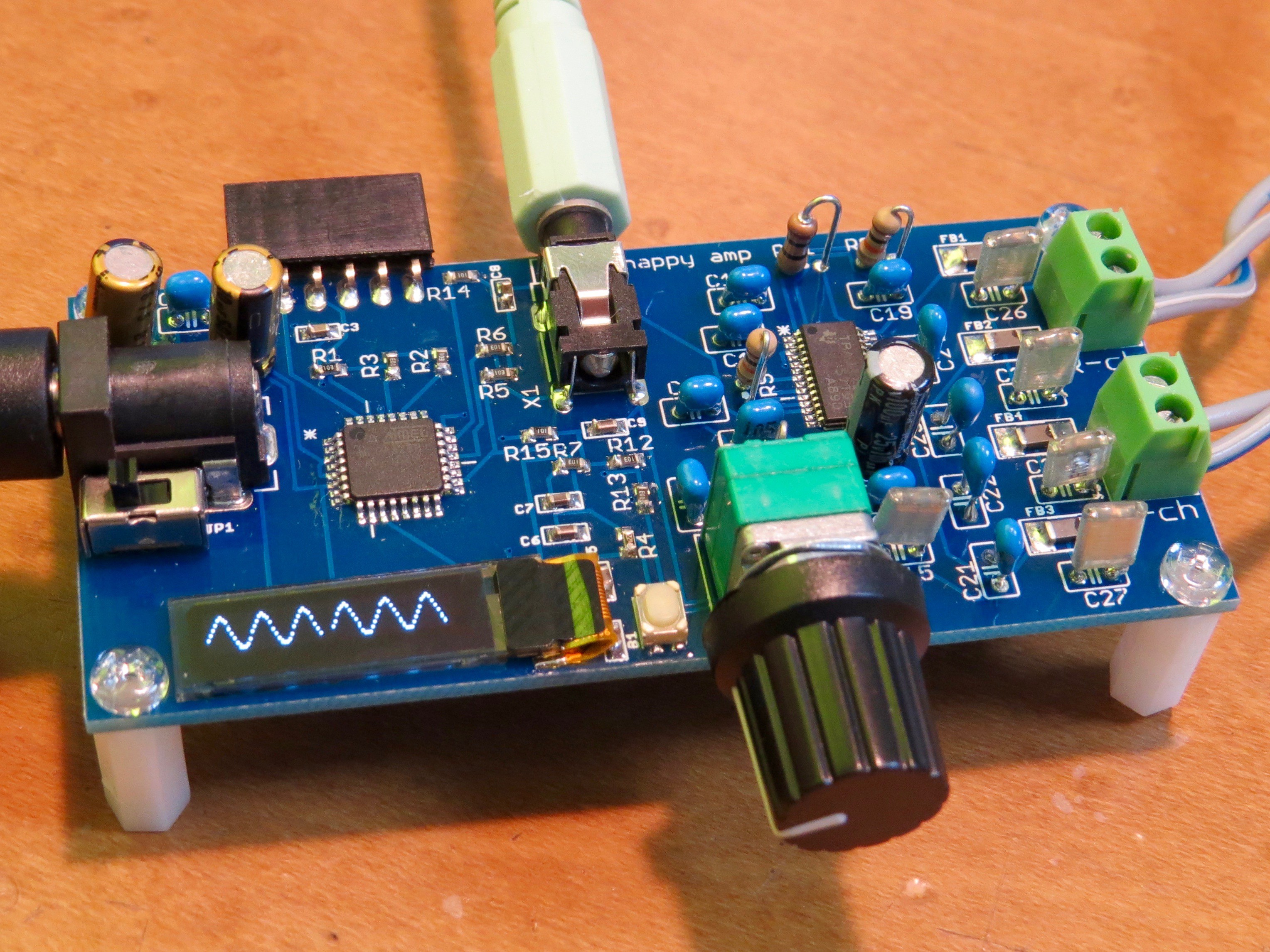 The board size is very small, just 84 mm x 39 mm. Actual operation can be found in the following movie...
I have a naive plan to sell this amp kit at tindie.com around $50. Please stay tune if some interest?