@Ted Yapo suggested a very unusual circuit in @esot.eric's thread
https://hackaday.io/project/18868-improbable-secret-project/log/50780-open-collector-fail-the-atx-power-switch-saga-continues#j-discussions-title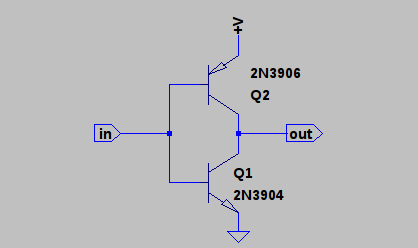 Soon enough, he tried the circuit and created
#CBJT Logic
!
I found out that Baker (of diode clamp fame) had explored this kind of circuit: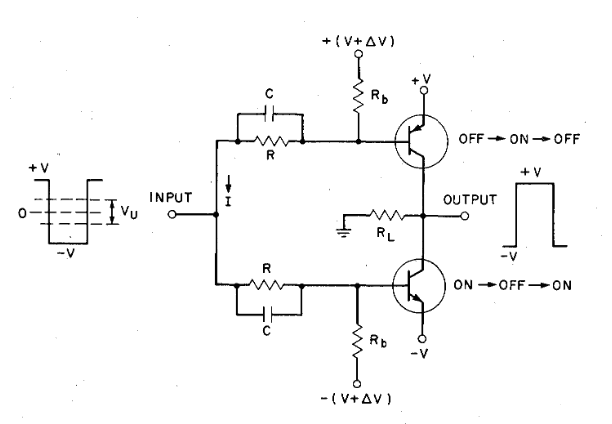 And tonight, Ted tried some of the enhancements, which reduced the consumption and increased the speed !
Speeding Up the NOT Gate
The sweet spot seems to be between 1V and 1.1V with approximately 10ns of propagation time per inverter, and a not-too-high current draw...

---
I am very tempted to play with this kind of gates for this project but experience with the other technologies show that a critical gate is the MUX2 (and MUX4) which are not trivial to design with this method. I should investigate "pass gates" made of NPN and PNP transistors...