I saw an email notification that my 10x10 0603 LED PCBs are supposed to arrive Monday. This inspired me to make a 10x10 with 5mm LEDs so I didn't have to wait. Some parts were just as much of a pain as when I first did it 30+ years ago.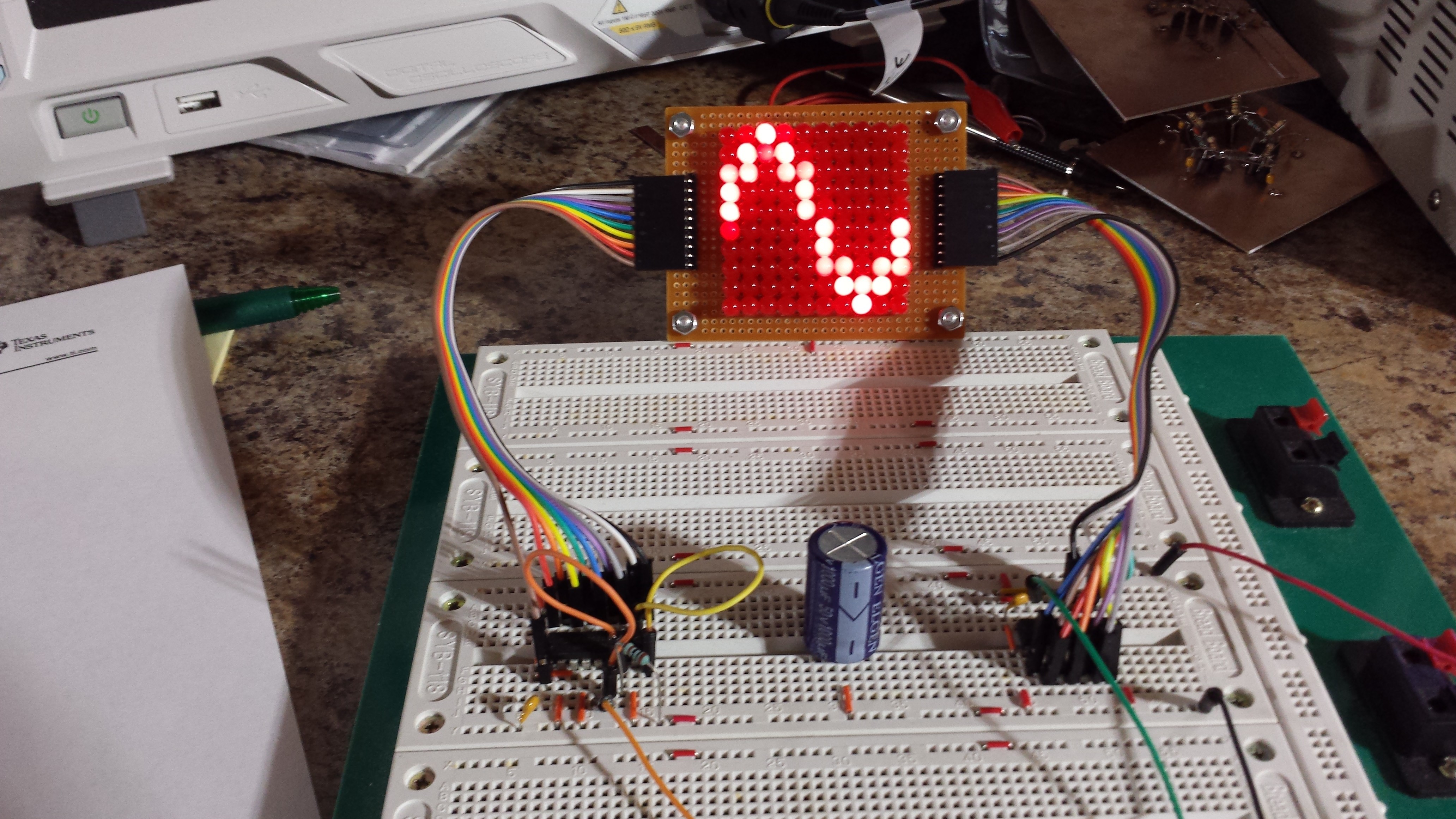 One of the issues was the little lip at the bottom of the LEDs - this keeps them from packing closely together. I know you can get LEDs without the lip, but I used what I had at around midnight last night. Just as I had done before, I ended up filing this lip off each LED, which took most of the time. The soldering fun more than made up for this inconvenience.
The matrix is connected underneath, with the connectors brought out to 0.1" headers, like on the PCBs: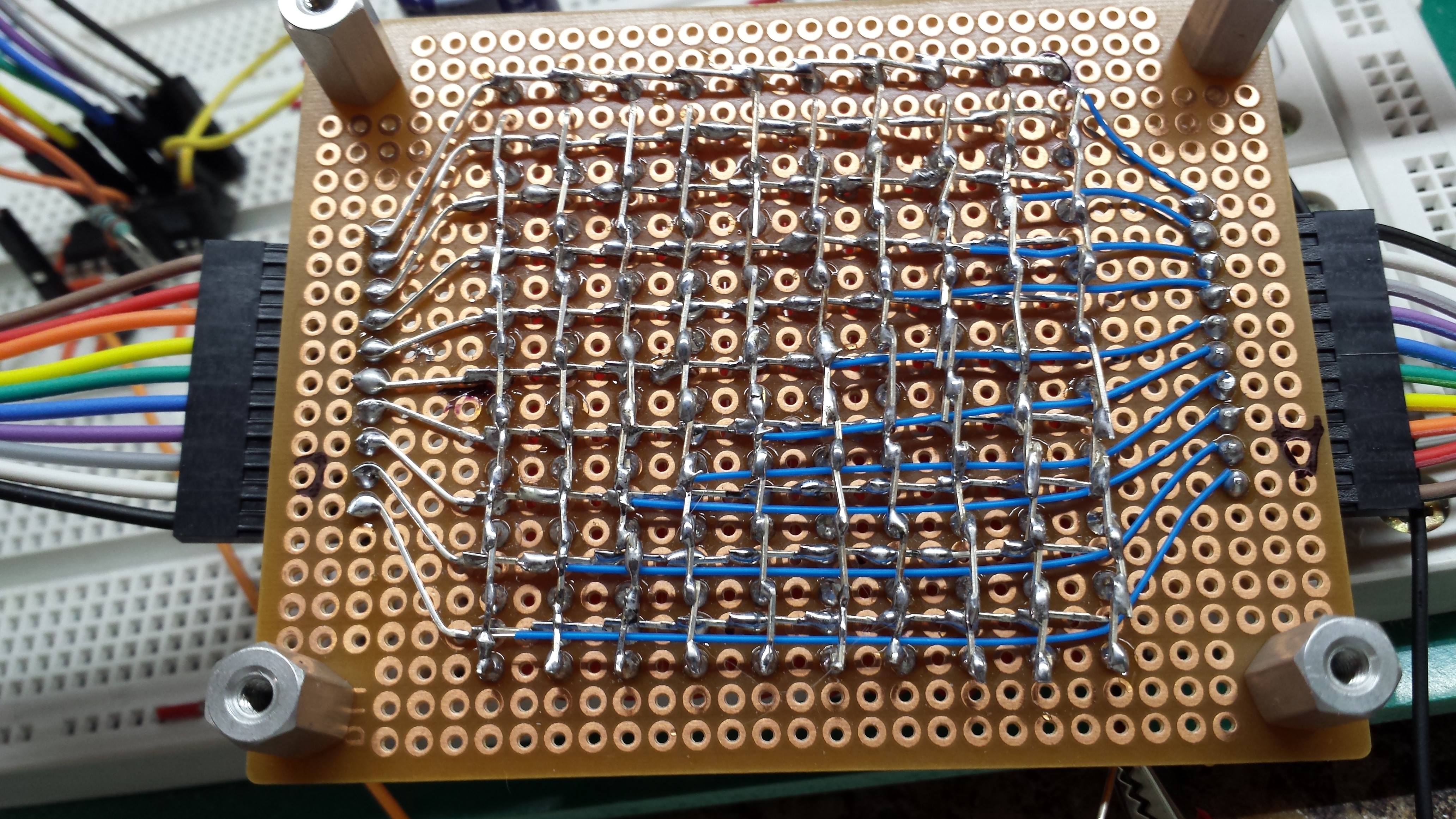 After assembling and testing the board, I've determined that I have about a 1% error rate in inserting LEDs correctly. One of them got soldered in backwards, and I had to unsolder the neighbors to replace it. Not too bad, I guess considering it was a late-night adventure.

The test driver uses an LM3914 to drive the vertical and a 74HC4017 to drive the horizontal sweep. Using a dual-channel DDS to drive both makes testing a breeze. With the horizontal set to 10x the vertical frequency, the display is rock-stable, since the DDS outputs have a constant phase relationship. Here are sine, triangle, square, and pulse waveforms displayed: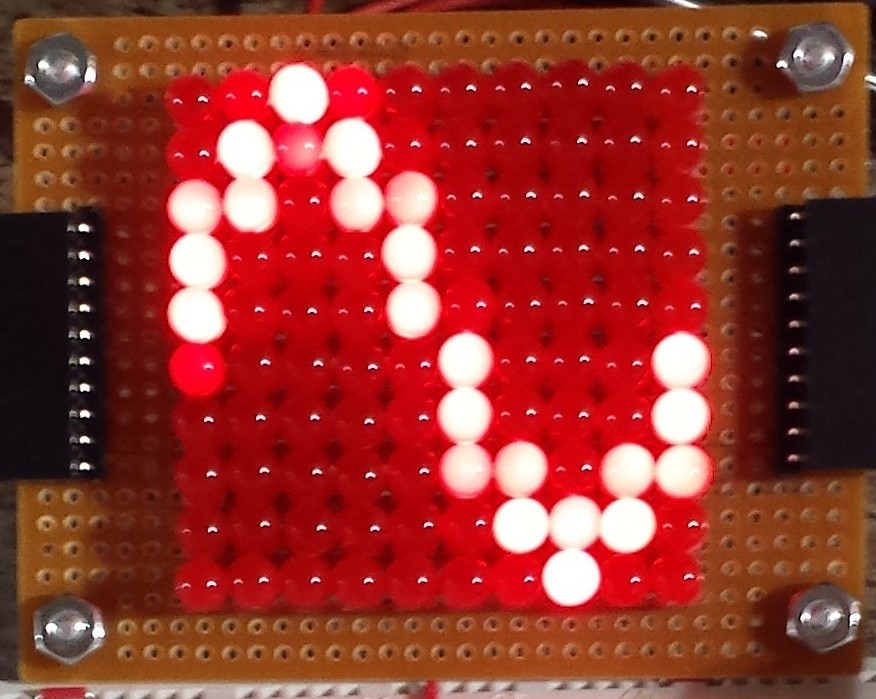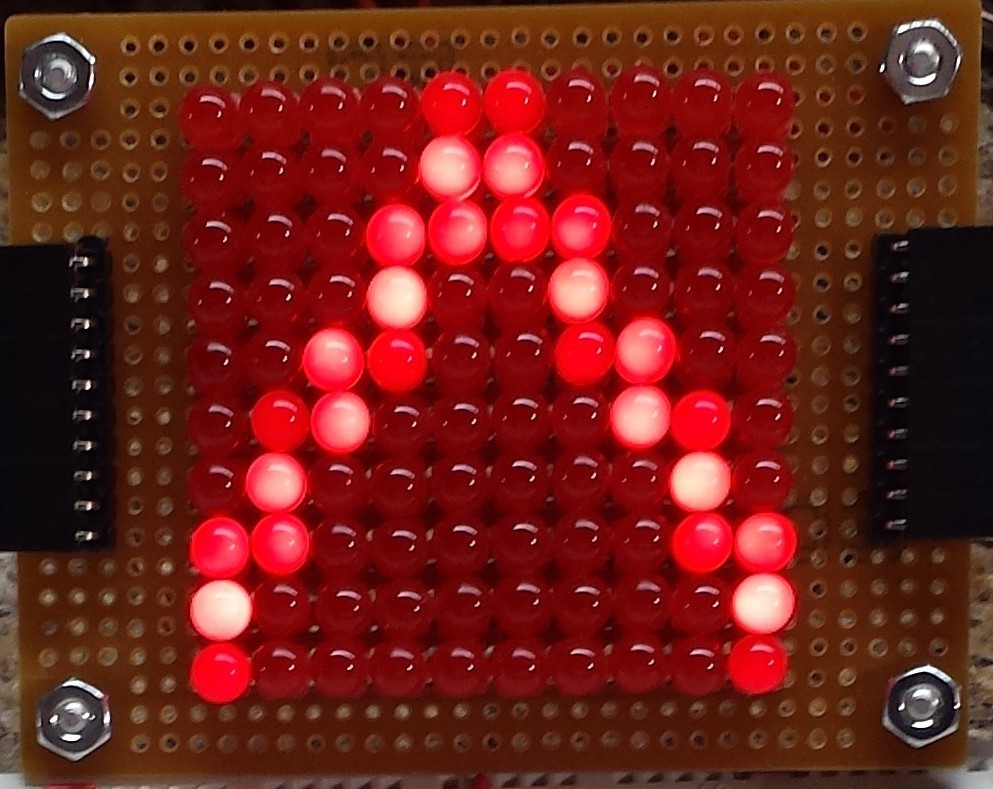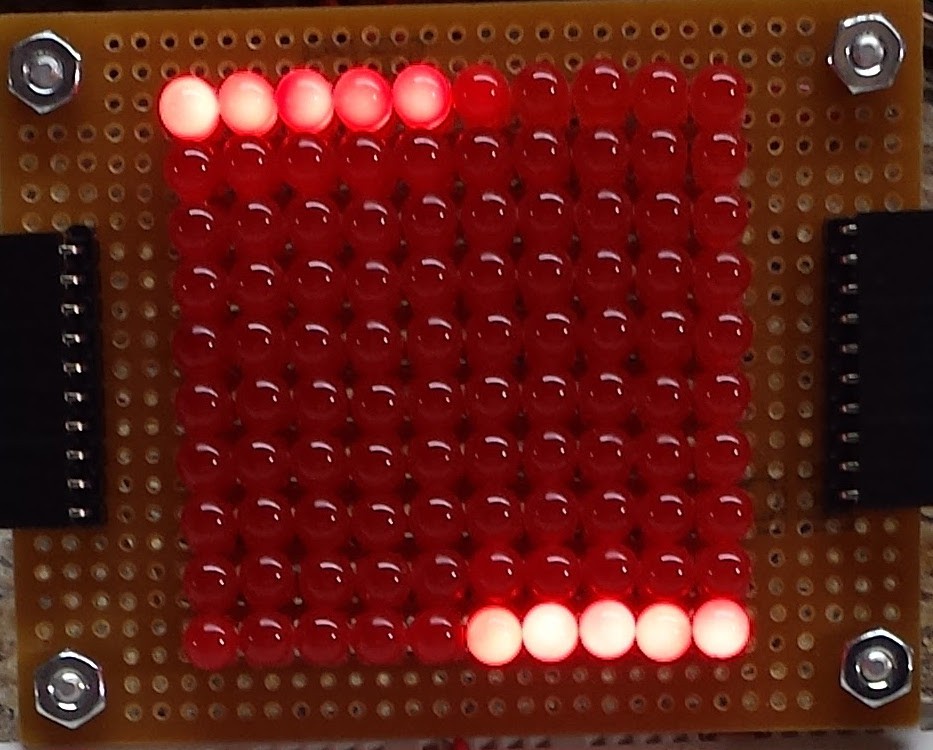 I found that the LM3914 seemed to start skipping LEDs with a sine wave of about 50 kHz or above. I seem to remember them being faster before - although this one was an ebay purchase, and could be a fake, I guess. For audio frequencies, this seems like it would be fine. I'd like to go 1000 times faster :-)
The display is about how I remember it - due to the low resolution, a slowly-scrolling display seems easier to visualize than a steadily-triggered one. By setting slightly different frequencies at the DDS outputs, crawling displays can be made, too. Here are the same waveforms in motion:

Comparing this to the build from my teens, I have to admit, some of the magic is gone. I still remember the first waveform I saw on the thing - it was 60Hz power-line hum. I left the thing on overnight like a night-light with that slowly-crawling sine on it.
As with most things, the cure here may simply be MORE LEDs...