I decided to model the mannequin after Gilbert Kane, the first victim from the original Alien movie. In order to add some realism to the model, I decided to make his uniform from the infamous last supper scene.
He has two patches on what looks like a white shirt. The shoulder patch is the Nostromo Crew patch and the breast patch is the Weyland-Yutani logo There appears to be a pocket and some other details on the shirt, but for my purposes I'll just use another one of my undershirts.
And luckily for me, the patches are readily available on Amazon, with the Nostromo one here and the Weyland-Yutani one here.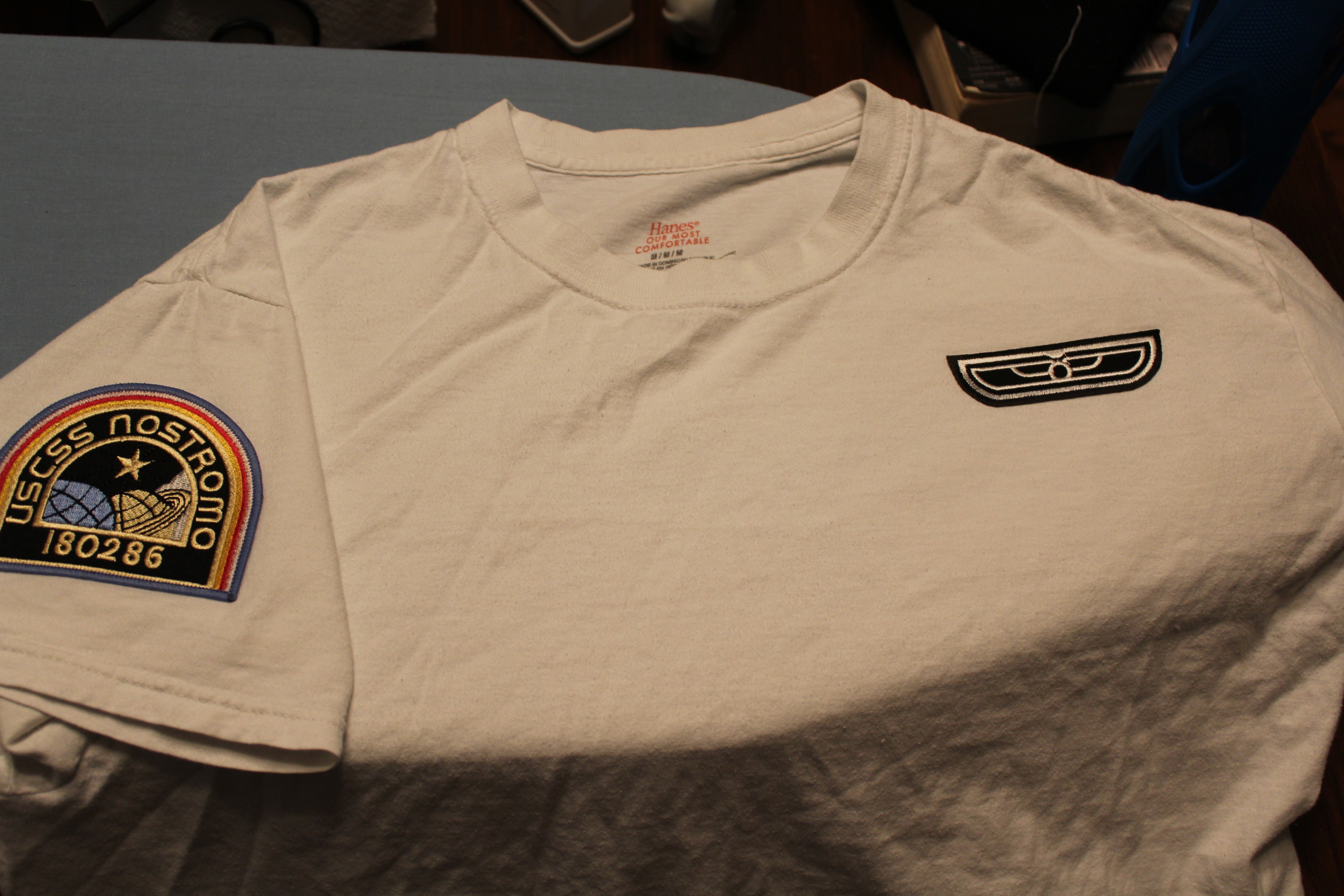 Both patches were iron-on so then went on easily.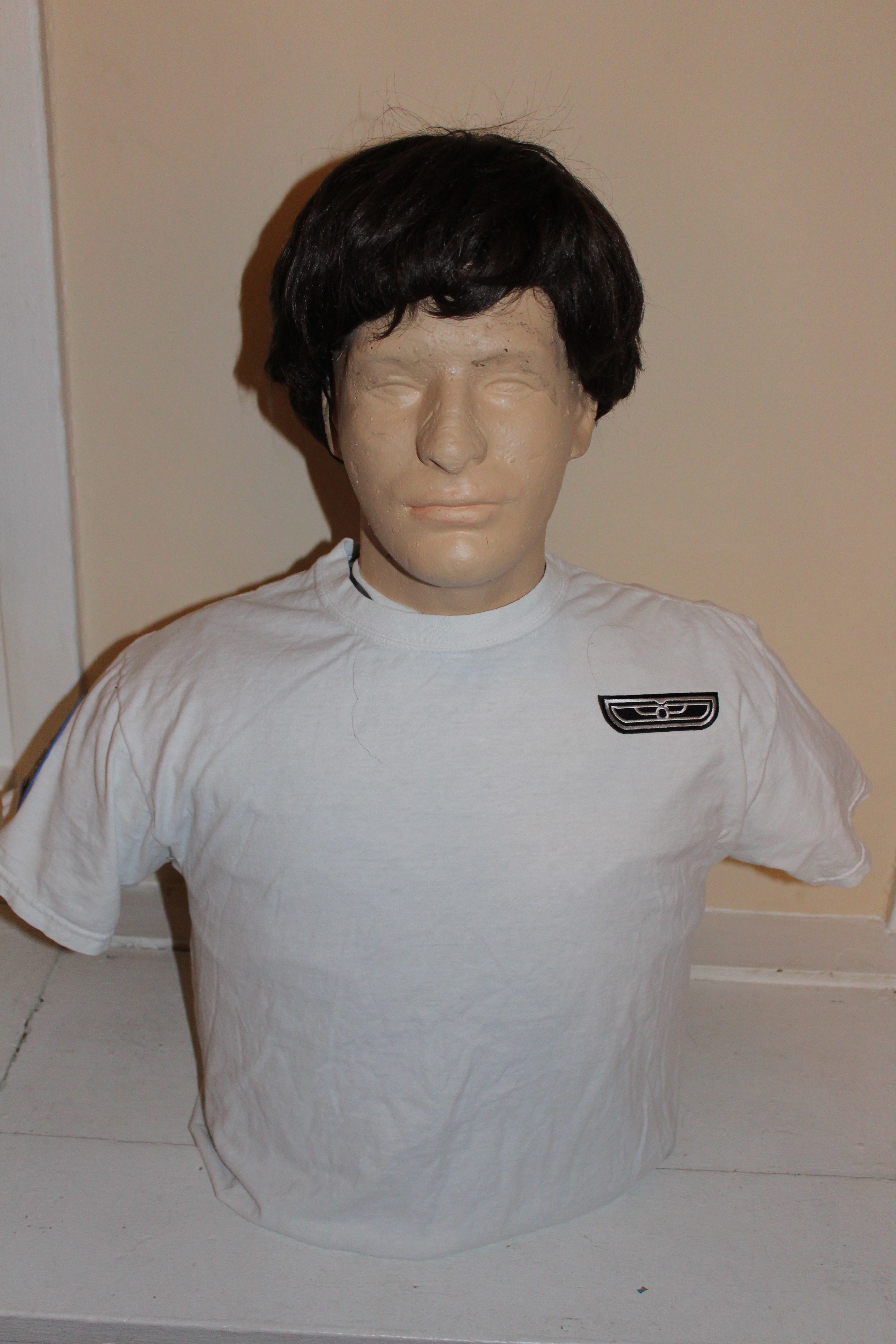 And with that, Gilbert is ready for his last meal!