The PCBs arrived today, so time for some testing. I didn't have any PCA9685 left, so I had to remove it from one of my old #Servo Breakout for WeMos D1 Mini boards. With all the parts in place, time for some test: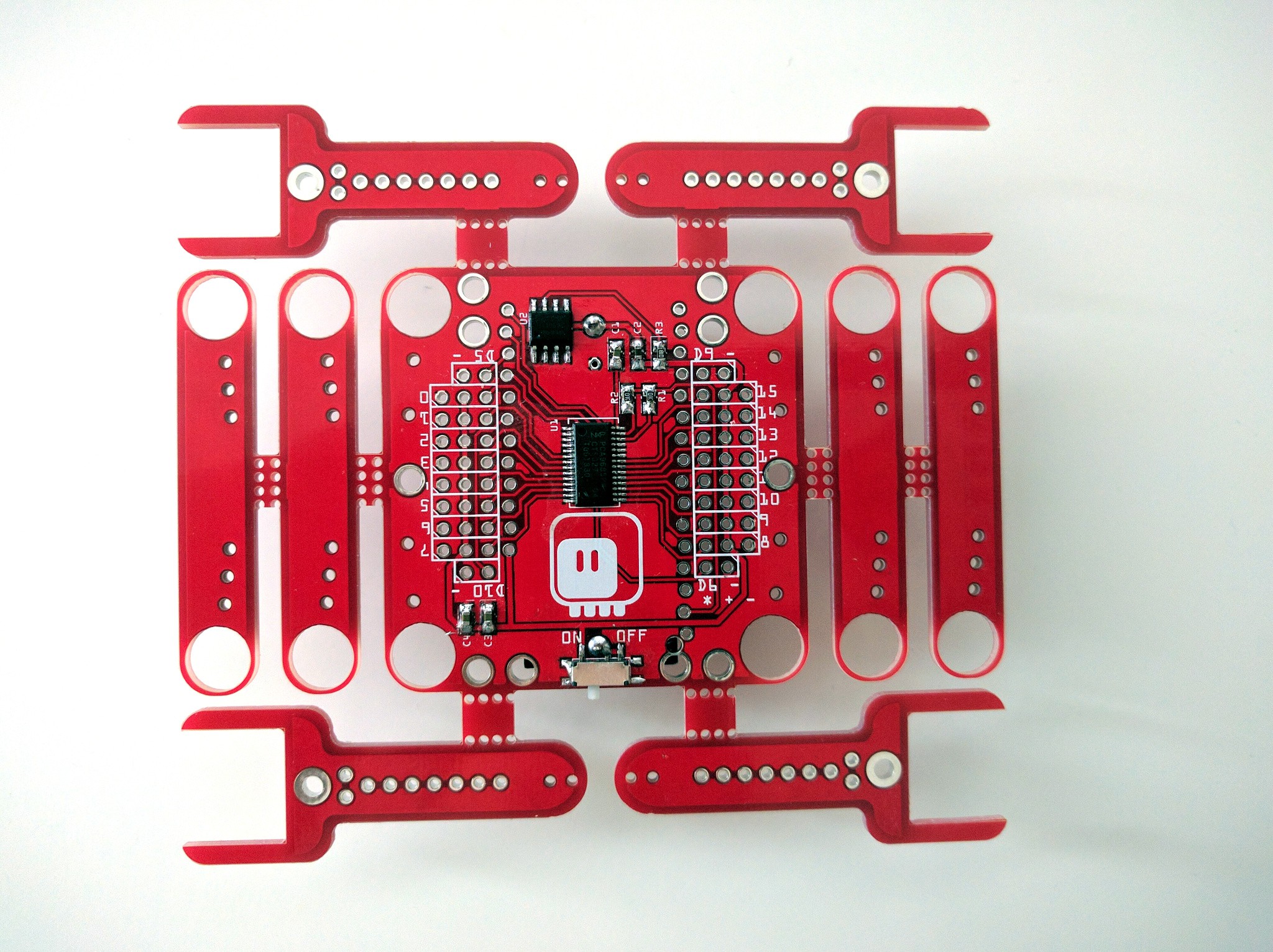 And nope, the Feather doesn't get enough power. That's weird. Let's check the footprint for that battery protection chip again, shall we? Ah-ha! Here you go, I switched two pins, of course: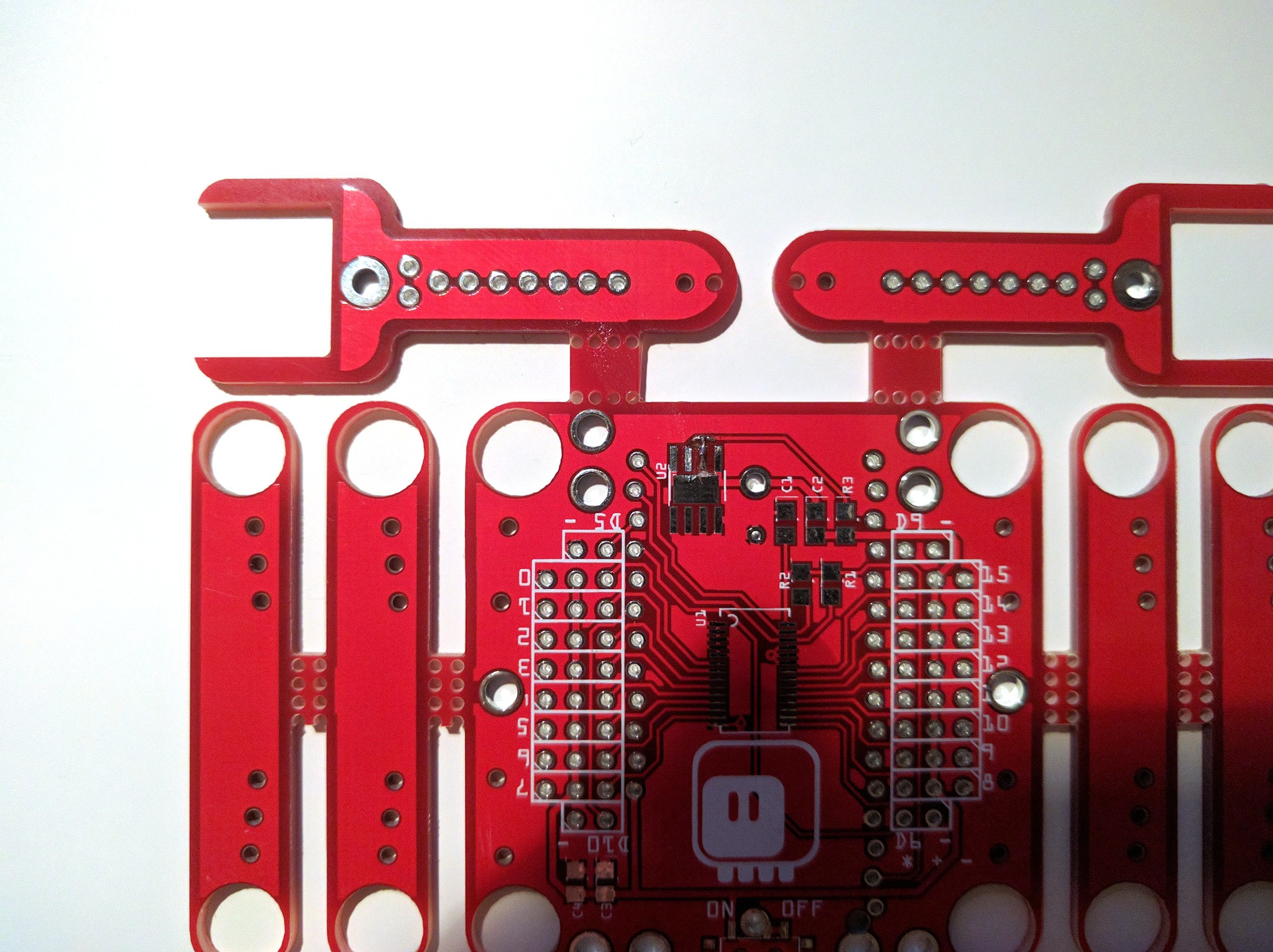 Fortunately the bodge is quite easy here. Of course I already fixed the mistake in the PCB design files. With this small change, everything is working as intended.
It took some time to assemble the legs, but nothing revolutionary there. I have all the physical parts assembled, but no time for tuning and programming it, so it will probably wait for the holidays.