Quite a bit late with this update! Things were chaotic on both personal and professional levels last week. Fun fact, my phone got the infamous "bootloop" since Saturday and it's dead cold.
I have been very busy developing the product for the Kickstarter, the GoLovely makeup organization line. Please check it out at: www.hackaday.com/GoLovely.I will be posting regular updates there in more detail about that specific project.
Most of the work now involves a lot of prototyping in order to test final concepts and dimensions. At one point I realized there was a component I could carve with the Othermill. Alberto (https://hackaday.io/project/9976-dtto-explorer-modular-robot) helped me figure it out as I knew exactly zero about how to operate the Othermill. Turns out its setup is pretty much like the Shopbot, but smaller!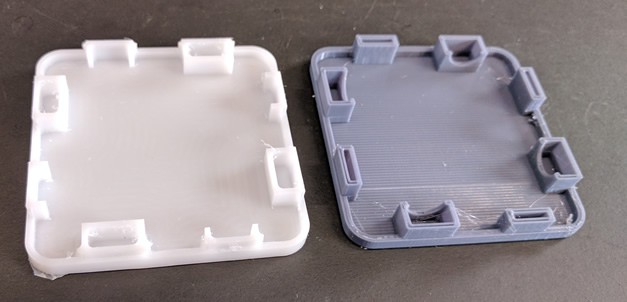 CNC milled part vs 3D printed.Which one do you like more? Even though the finishing is much better with the Othermill, CNC prototyping is usually much more limited as there are only a few axis you can work with.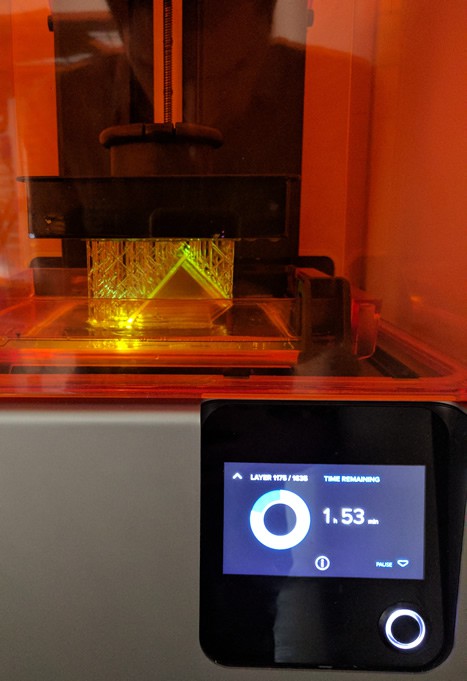 Lo and behold to the Formlabs' Form 2! Now we are talking!
Next week I will be showing pics of the first fully ready samples.