I've had a few early testers ask how they could connect their theremin kit to an external amp. I decided to not require external speakers or headphones for the base kit, but with a few extra parts you can connect to pretty much any audio amplifier.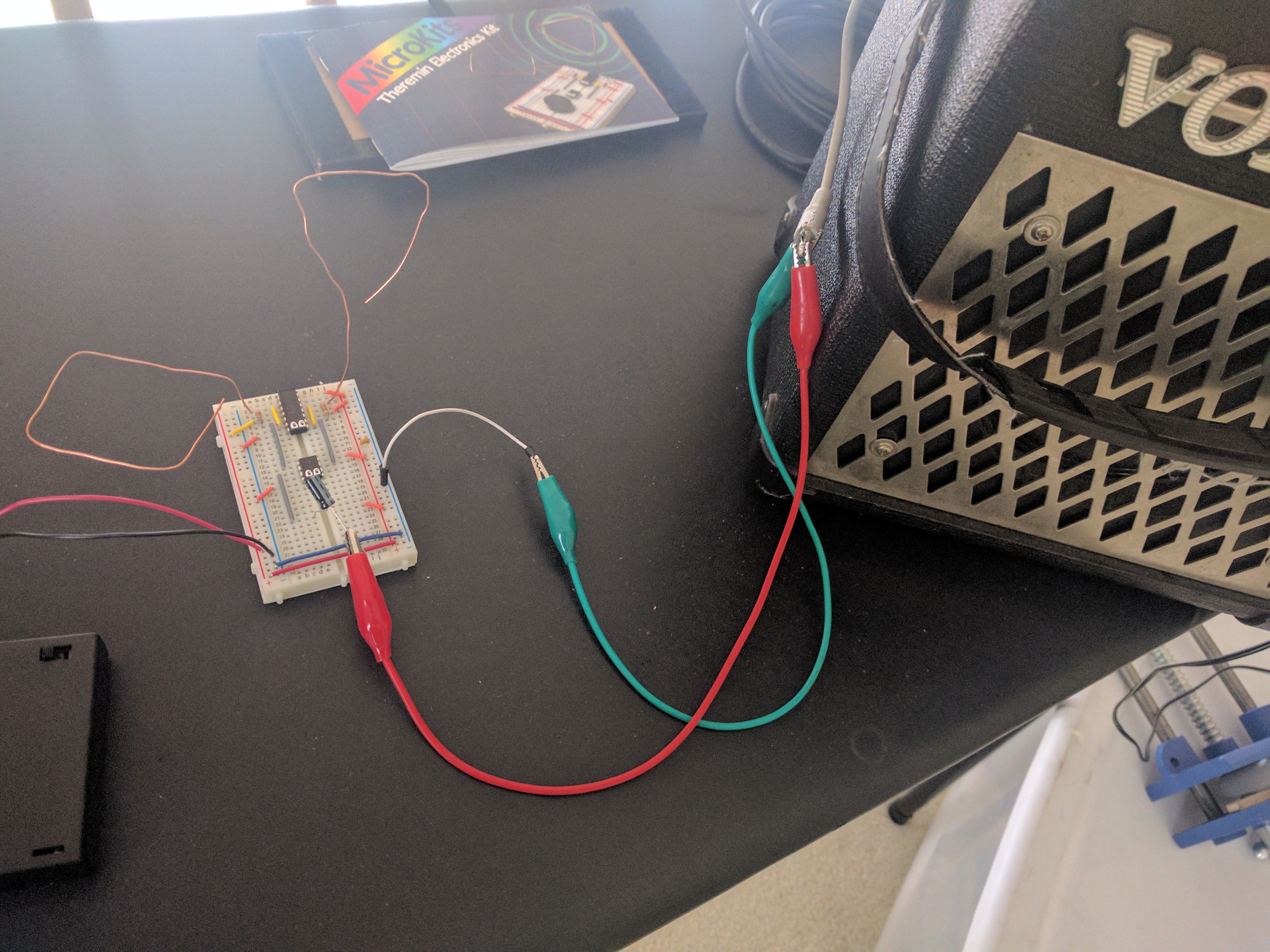 You will need:
A completed MicroKit theremin
Hookup Wire
A capacitor (22uF or higher will work well)
Two Alligator Clip Cables
A 3.5mm or 1/4" audio cable
Your amp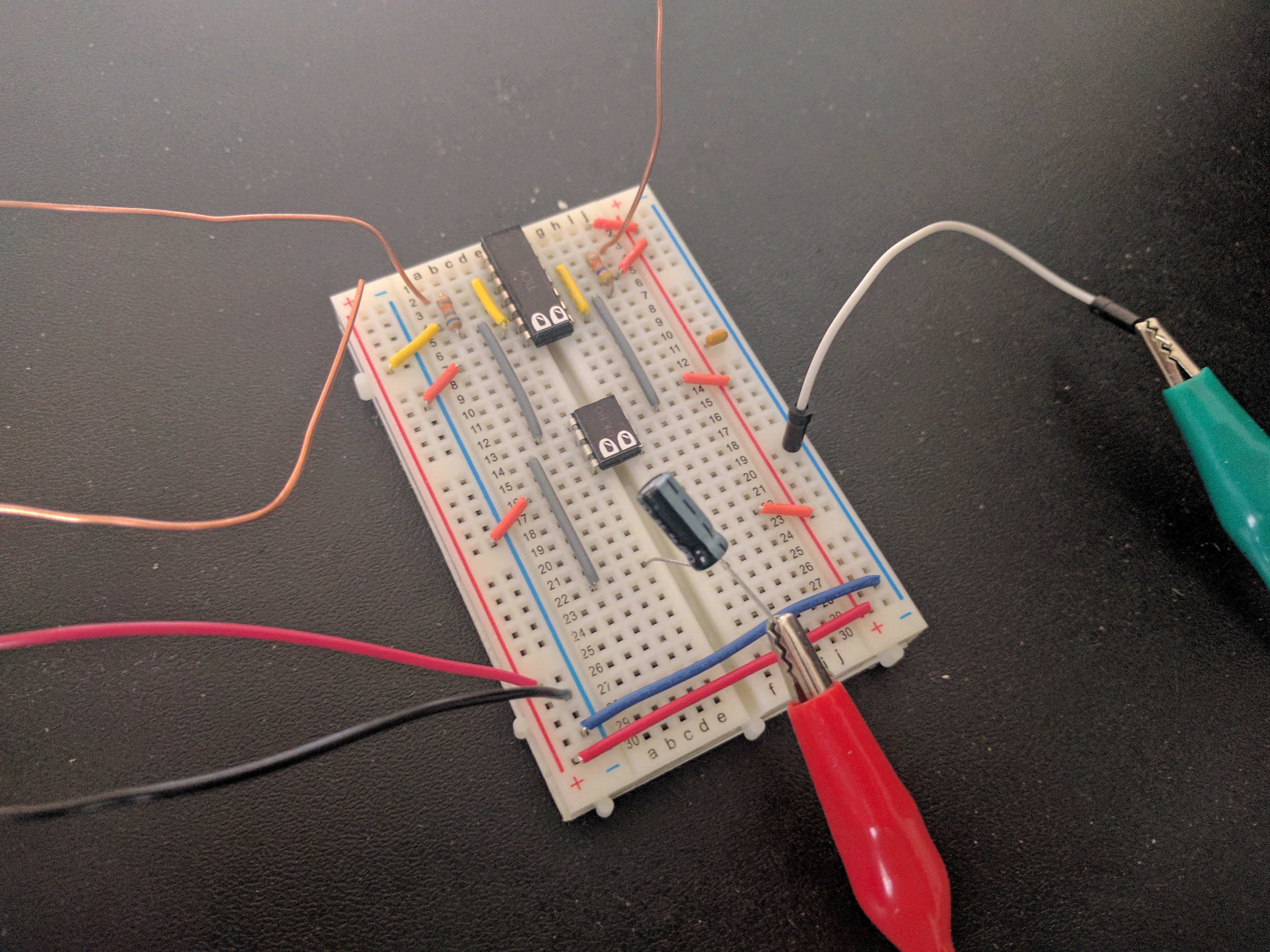 Here's what you'll need to do:
Remove the speaker from the breadboard.
Connect the Negative side of the capacitor (the side with the white stripe and minus signs) to an alligator clip cable. This will carry the signal from the theremin to the amp.
Connect the Positive

side of the capacitor to where the speaker was, point E22.

Using hookup wire (or the orange wire at J22), connect the other alligator clip cable to ground (the blue minus strip). This cable connects ground between the theremin and amp.

Connect the signal cable to the tip of the audio cable. Connect the ground cable to the outer ring. In this case, green is ground and red is signal.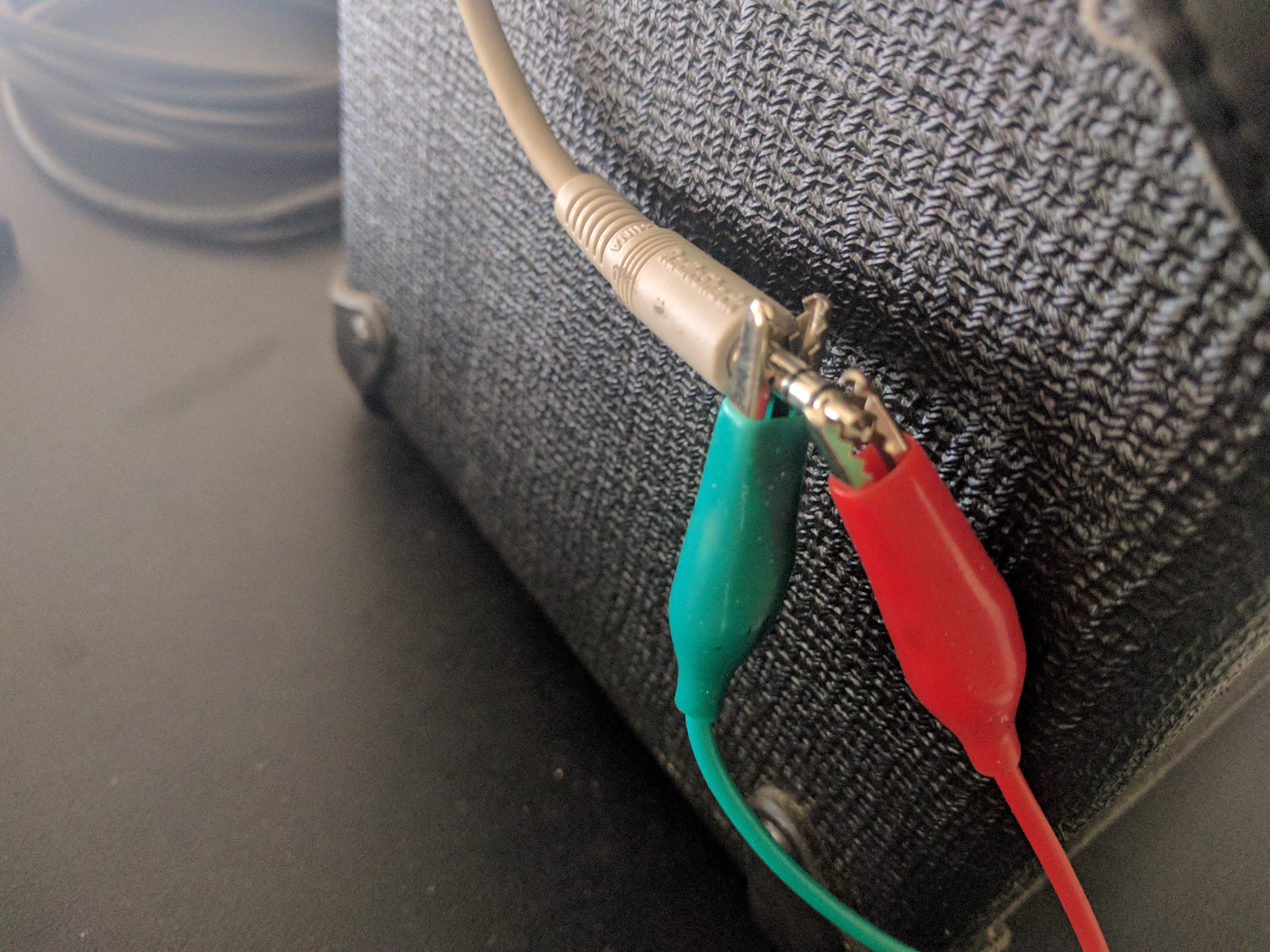 The capacitor isn't strictly necessary, but it's a good idea since the theremin creates a signal with a DC bias of 2.5V. Also, if your amp sensitivity is too high, you might pick up the pitch signal even when it should be muted by the volume antenna. I had this issue, but got around it by adjusting the volume and gain settings on my amp. Let me know if this works for your amp!