The prototypes have arrived from OSHPark. I got sticker 0x03.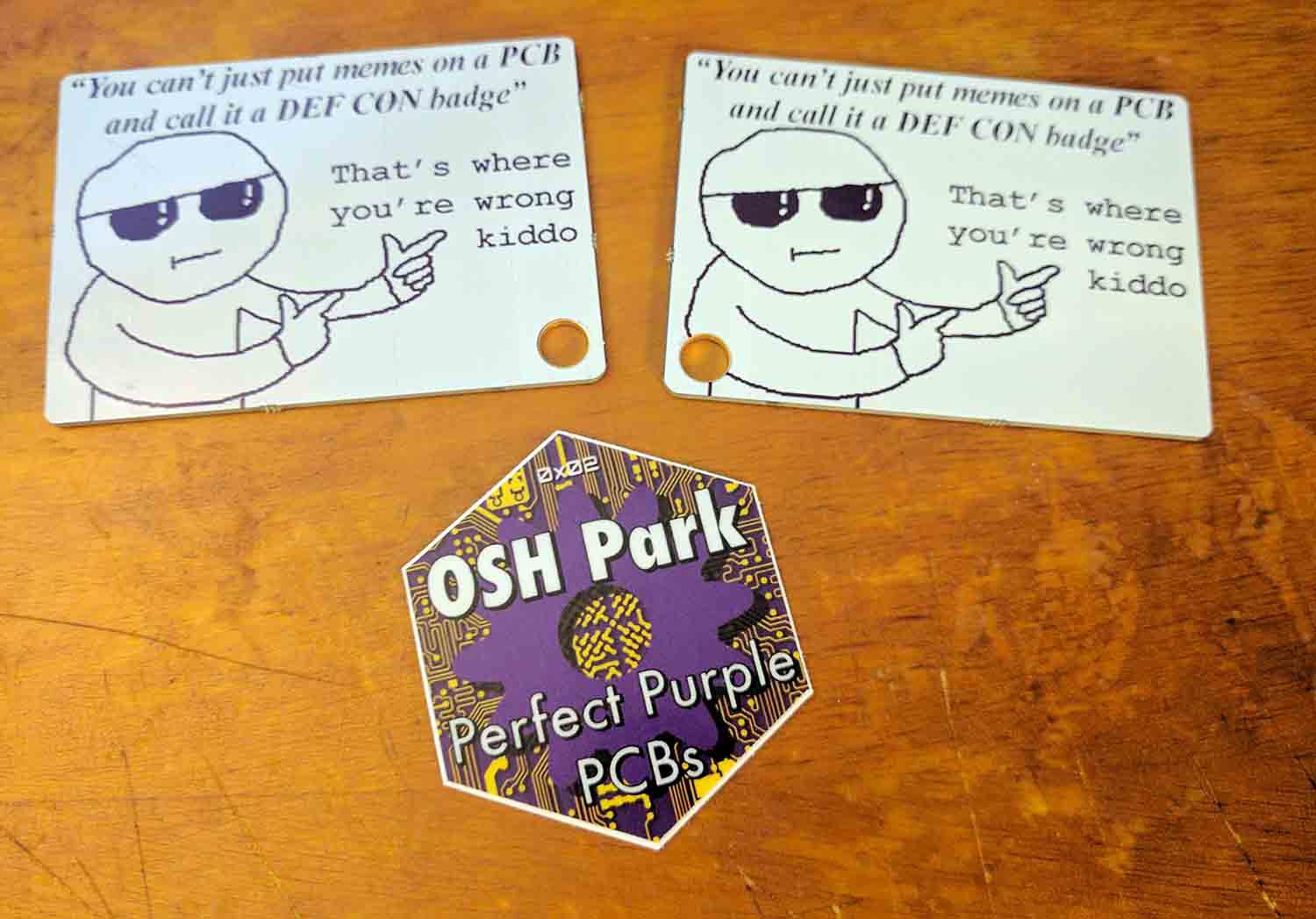 There is a secret to this badge: advanced lanyard technology. It's always been very hard to install a lanyard on every single badge at Defcon ever. [1057] can do puzzles, but he can't do holes that fit a lanyard clip. The same goes with the independent and village badges.
This badge is a revolution. Several, in fact, of a quarter inch drill: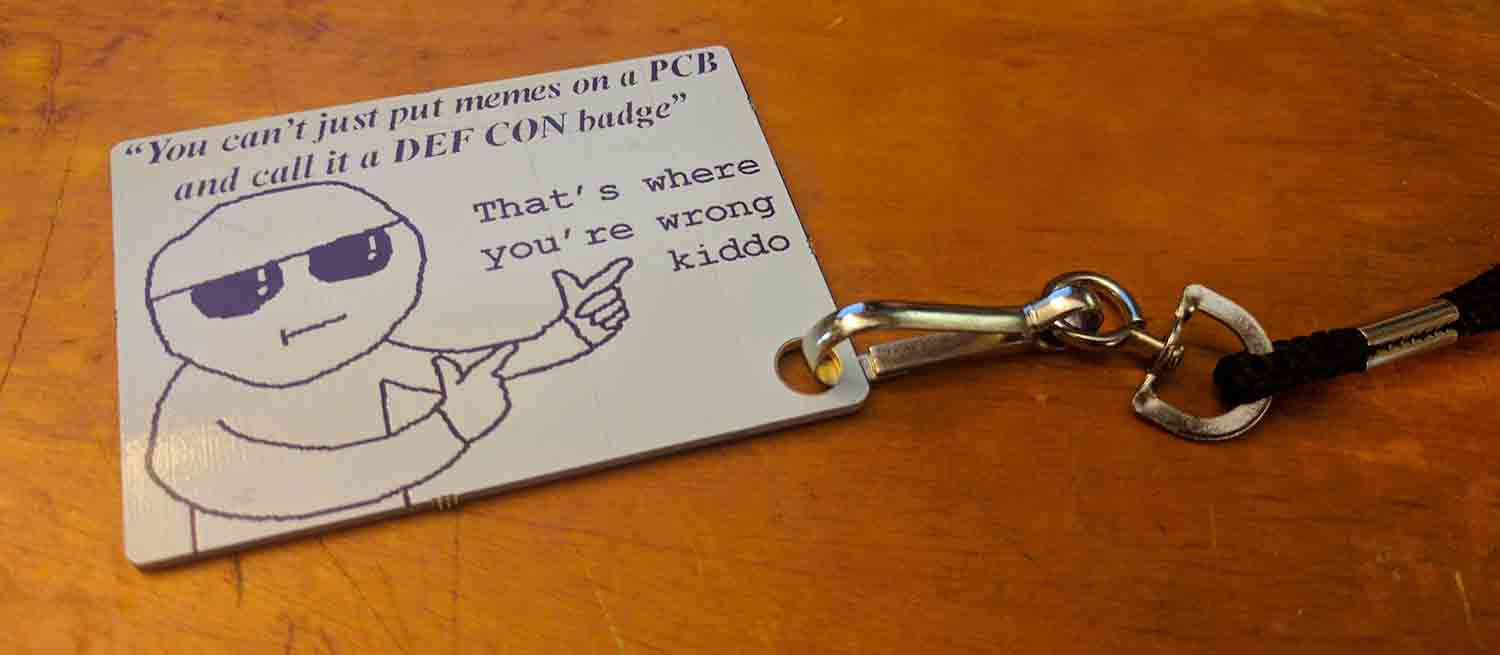 Holy shit, a lanyard fits.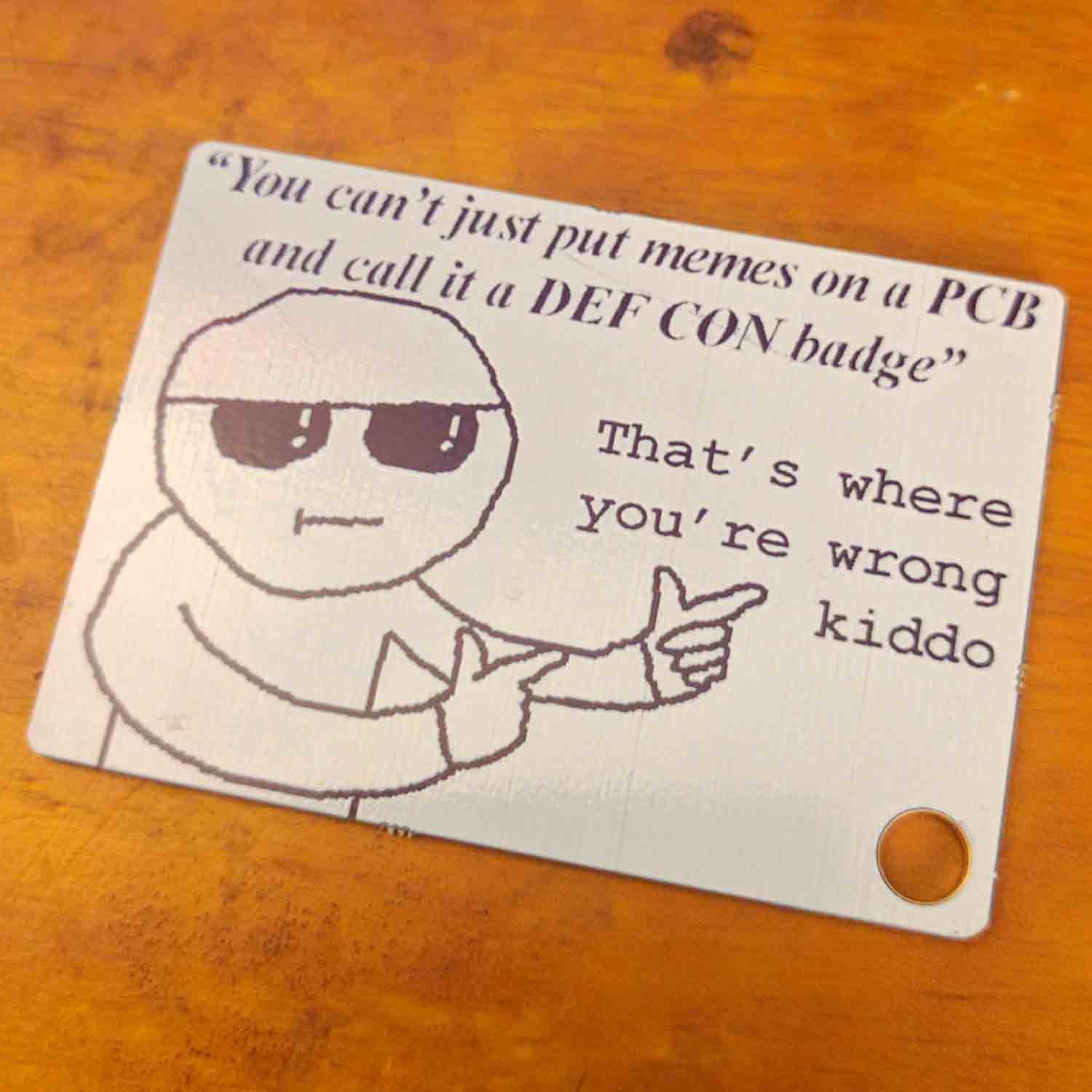 With the prototypes confirmed, we can place the real order from China. Several thousand should do.