So the initial build of an actuator has allowed me to get a better understanding of the behaviour of the SLS nylon 3D prints and the overall behaviour of the mechanism.
The HP multi jet fusion printed parts have much better resolution than the older 'strong and flexible' prints.
Need to minimise the moment generated by the stepper and the actuator pivot point, the motor needs moving as close to the pivot as possible. This also allows the nut to be better captured.
Slight change needed to allow the control board to be easily installed. The first revision peg has a fully enclosed hole for the resistor slider, as only the lateral force is need, the recess can be open vertically to allow the slider to be dropped into the recess.
Need to better control the moment about the peg to the body of the actuator, in the first revision a simple drop in cylinder was used as the pivot. Because of the print tolerances and the thickness of the body, there is a degree of movement that helps to bind the mechanism. The cyclinder has been replaced by using a brass insert in the peg and having a screw act as the pivot. This should provide better control of the movement perpendicular to the pivot axis.
I've ordered the new geometry and it will be another few weeks wait for the parts to arrive. Meanwhile I need to sort out how and what the monofilament linkages will be attached and start looking at implementing the algorithm for controling a Gough Stewart mechanism. Images below the break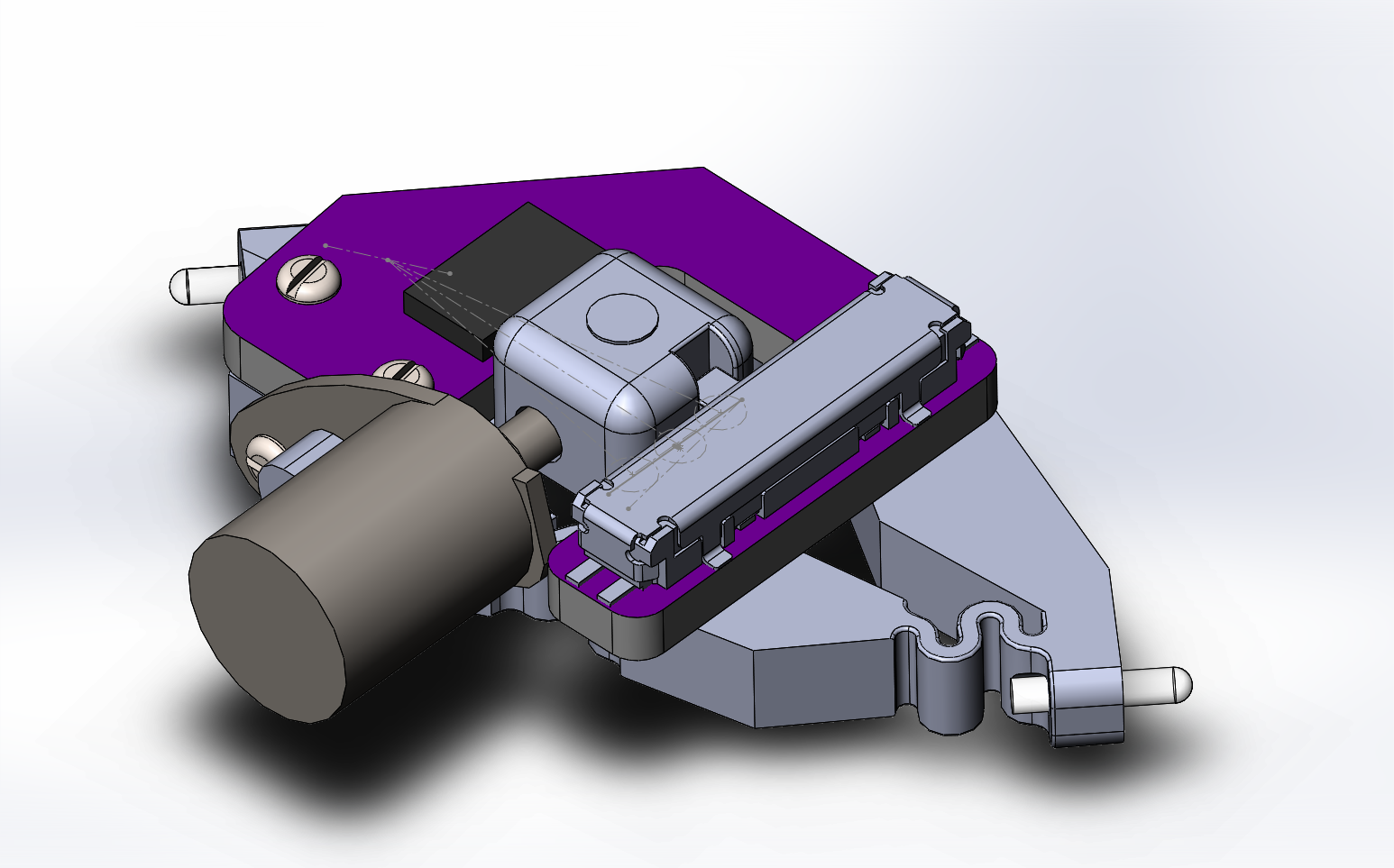 Updated actuator body and coupling peg showing change of resistor slot to allow easier installation of the control board.
Showing the arc swept by the actuator lever that requires a degree of compliance to be alowed for in the stepper nut housing.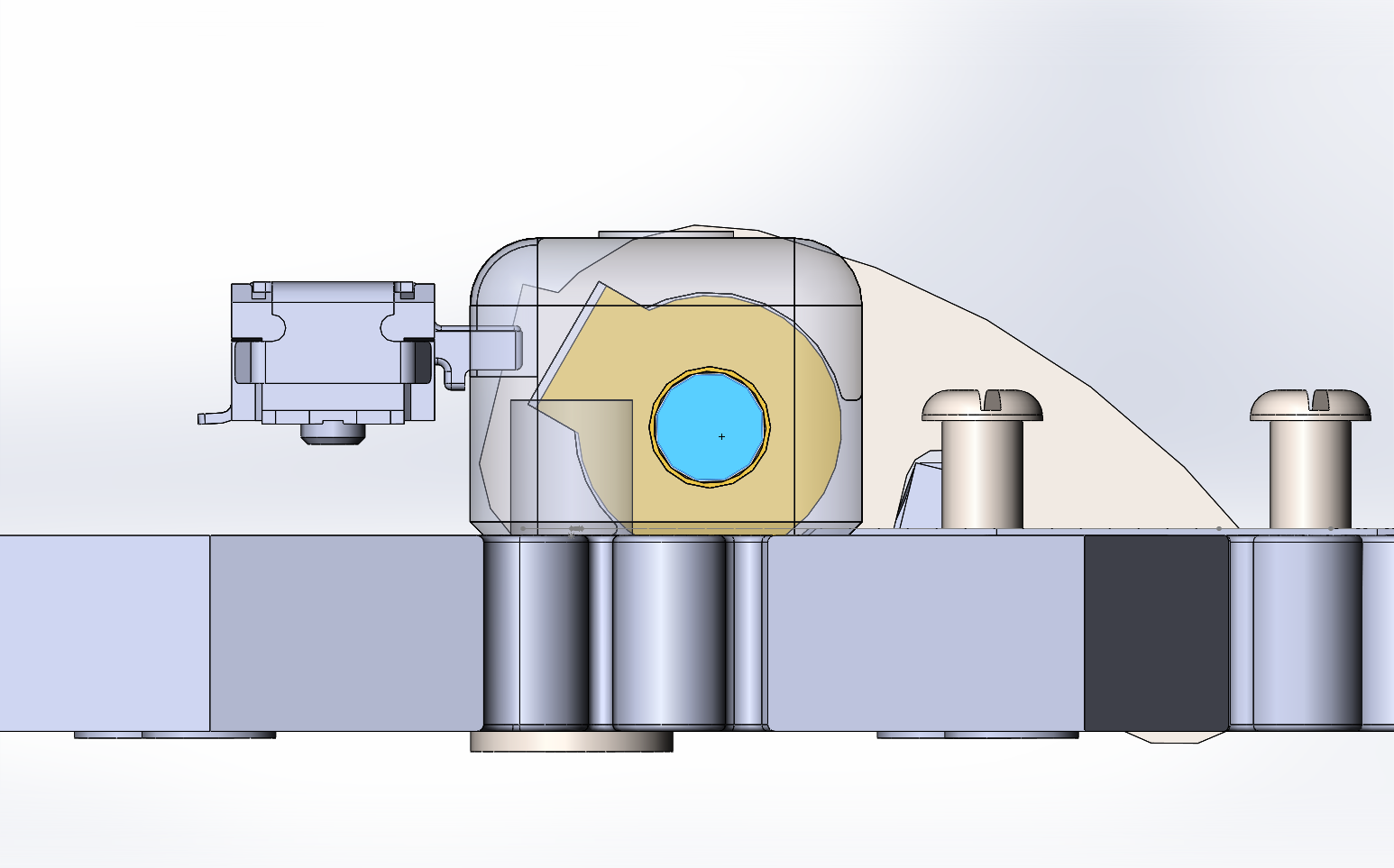 End view showing tolerance allowed for the slight lateral movement during the arc sweep. The new design also means that the nut is captive in the coupling peg. If the clearance for the stepper shaft is insufficient then it can be drilled out slightly larger.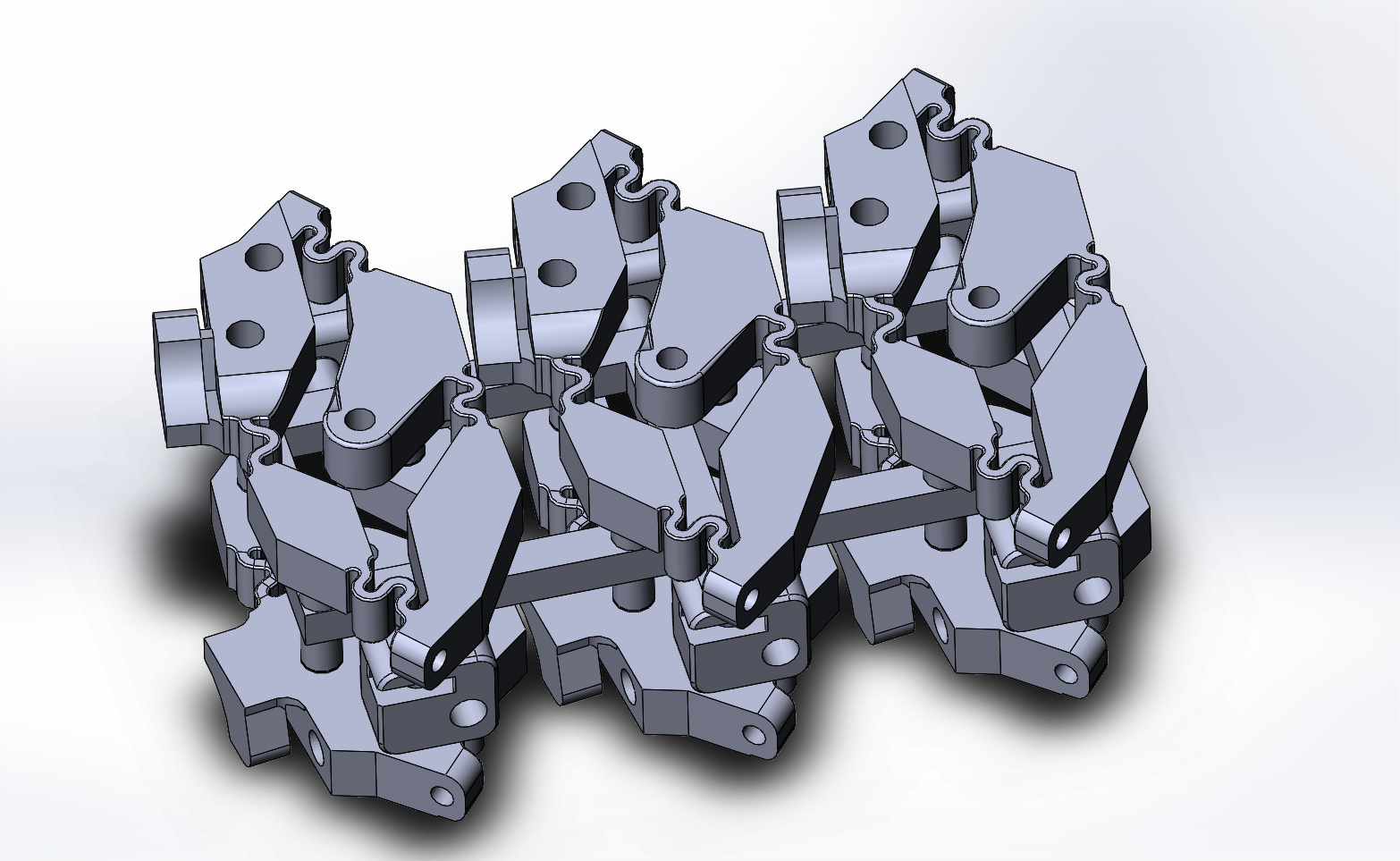 The spru model used to minimise the per item handling costs, so all 6 actuators and coupling pegs mounted on a single spru. This also helps with handling during the cleaning process after printing.