Remove the mechanical relay from the board
Before we start.....I can not be held responsible if anything goes wrong during or after the modification procedure. I presume you have soldering experience and please only proceed when you are sure that you can safely modify your unit.

You can open the Loxone by gently apply a flat screwdriver on the side to release the plastic tab on the side. The mechanical relay are the white square things next to the red connector.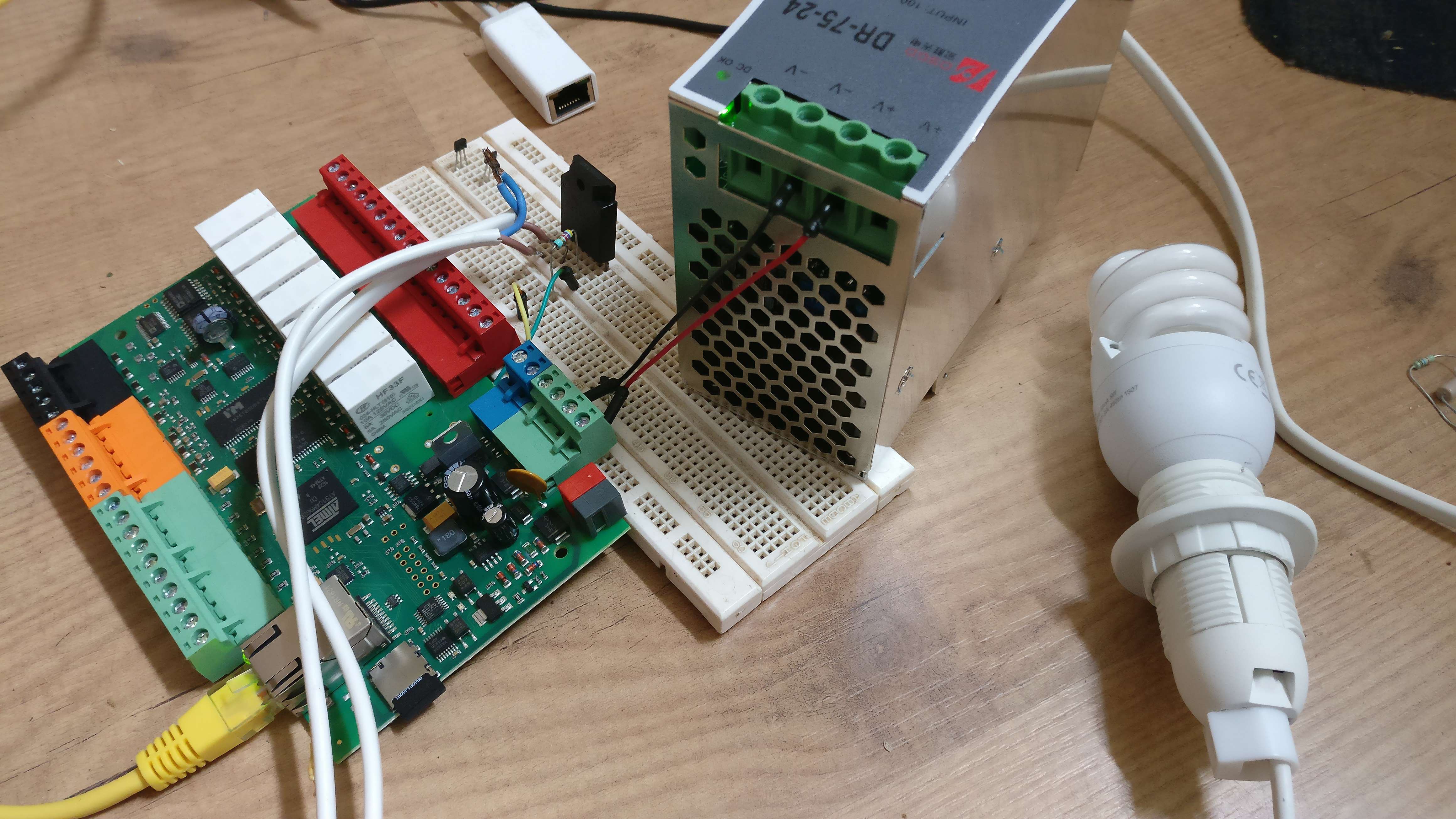 You can remove the relay by using soldering wick or a desoldering iron or using hot air. I first added some leaded solder tin to the solder connections I want to desolder. The leaded solder tin has a lower melting temperature and makes desoldering more easy. Please be careful with desoldering the relays with hot air, because the PCB is double sided assembled and it's easy to desolder components that you don't want to unsolder. I used hot air and also a normal soldering iron with a desoldering pump. Be careful in removing the relay. Don't apply to much mechanical pressure to remove the relay, because you possibly will rip the solder track from the board if you do.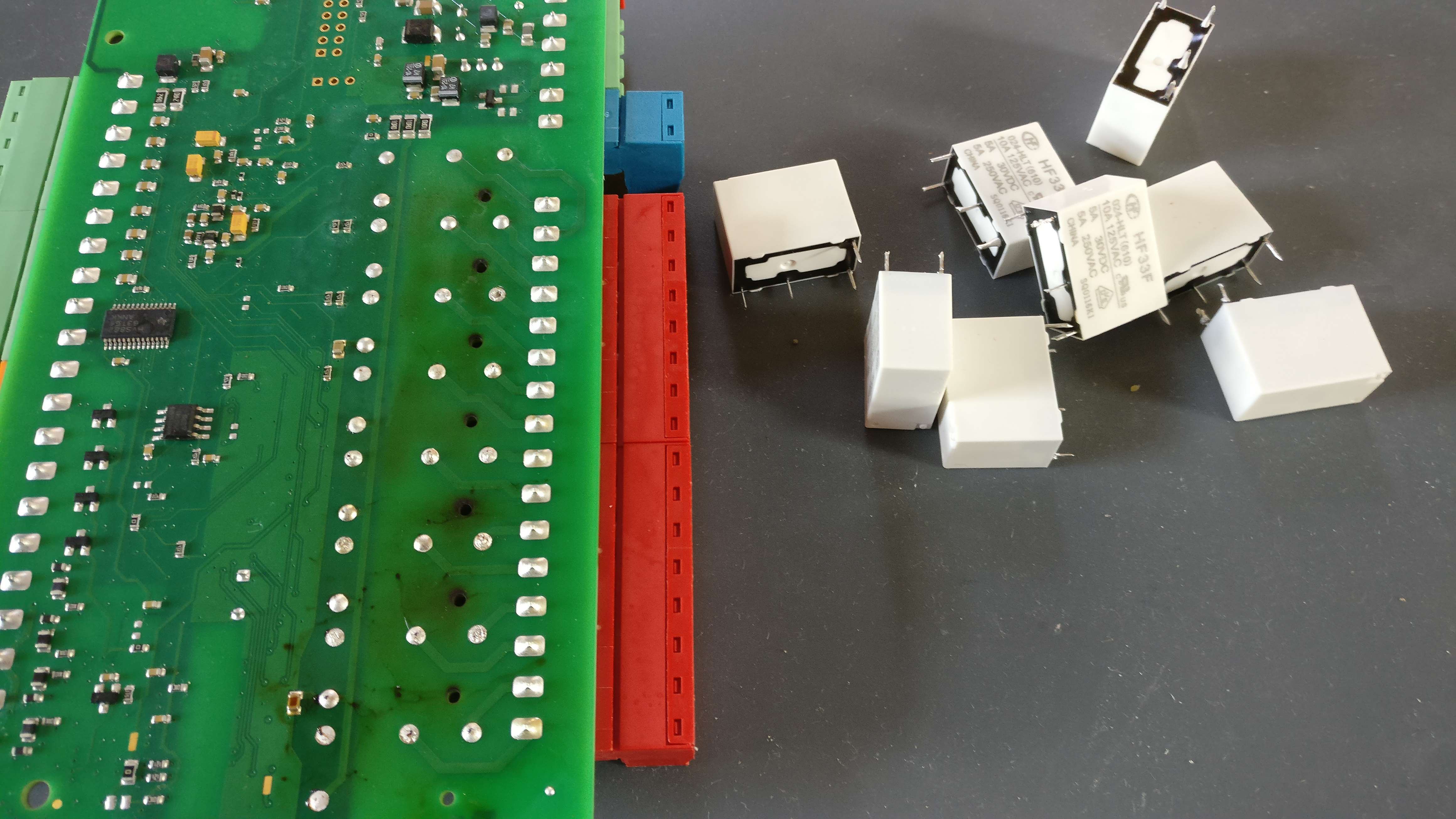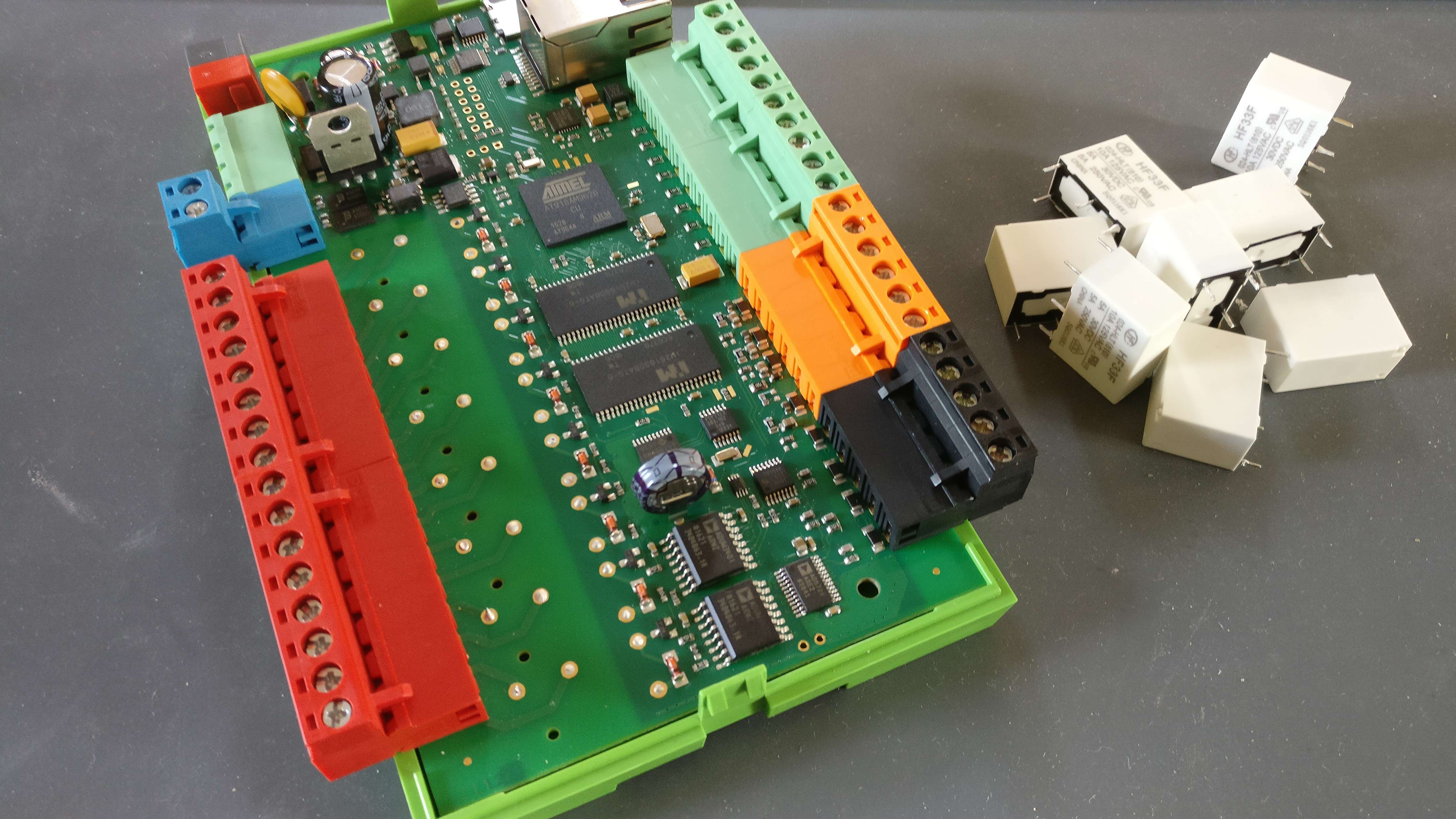 Please remove the solder from the relay holes on the PCB. From the desoldering process there will be small pieces of tin on the PCB. Remove it gently from the board with a soft brush.